They're going viral! 7 faux beam tutorials that will convince you this DIY is exactly what your home is missing
You might be on the fence about the idea of faux beams, but these spaces prove that they can really deliver on the wow-factor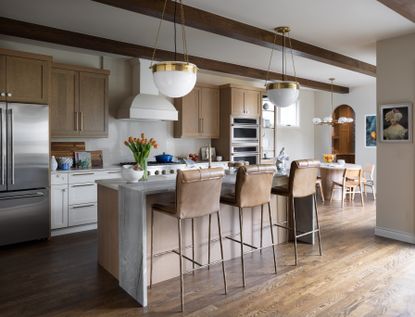 (Image credit: Emily Redfield. Design: Truss Interiors)
The Livingetc Newsletter
For style leaders and design lovers.
Thank you for signing up to LivingEtc. You will receive a verification email shortly.
There was a problem. Please refresh the page and try again.
If you'd asked me what interior designers think about the viral trend for adding DIY beams to ceilings, I'd have guessed they'd say these faux features were a bit of a faux pas. After all, people often covet original features, and talk about respecting the heritage of a house – so it's easy to assume that professionals in the business would be anti-faux beams.
However, not everyone has the chance to live in a home that's filled with original character, or that even has that much of a heritage to inform its interior design. And, when it comes to designing a home that you love living in, you might as well do whatever makes you happy. 'As a general rule I sit in the "pro faux beams" camp,' agrees Julee Wray, founder of Truss Interiors. 'They add interest and character to any space new or old.'
'We are firm believers in beams,' echoes interior designer Danielle Palm, founder of RoseRock918. 'In the right home, it adds dimension and warmth.'
'Whether or not they should always be original to the house depends on personal preference and the specific design goals,' she adds. 'For instance, we restored a 1920s bungalow and vaulted the living room ceilings. There were no beams in the house originally but we felt the ceiling felt bare without them. We sourced reclaimed beams from that era to match what we felt was appropriate for that home.'
However, reclaimed beams are not always easy to find, especially when you're on a budget. But, creative DIYers have found a new way to install faux beams in their homes, using easy-to-erect, lightweight (and cheap) timber boxes. Or, if you're not DIY-minded, you can find similar pre-made faux beams in home improvement stores like The Home Depot.
If you're still unconvinced, take a look at these 7 schemes, each a viral sensation on TikTok, to see just what this weekend project can really do for your home with the right faux beam in the right room.
1. This beautiful vaulted bedroom
If you're looking for a comprehensive tutorial for how to build your own faux beams, DIY TikToker Melissa Woods might have the best guide to follow around. She DIYed the beams for her own bedroom which has an incredible vaulted ceiling that these beams only serve to highlight better.
The best part of Melissa's process? She manages to beautifully distress her beams, made from pretty standard lumber boards, so that they look like they've been in this room forever. What a brilliant way of decorating a room with high ceilings.
2. This paneled feature ceiling
TikToker Lindsey Dean used handmade, hand-stained wooden beams, made by adhering three mitered boards of timber together, on top of a paneled ceiling to create real wow factor in her modern bedroom.
Lindsey is clearly a real fan of the beam look, as this isn't the only time she appears on this list.
3. This modern room divider
To create a sense of separation between the living room and dining area in his apartment, TikToker David used polyurethane beams to create a room divider of sorts, visually marking the transition between the two spaces.
Some simple angled cuts meant David was able to make the beams look like a structural support - a really innovative approach to the faux beam idea.
4. This hallway
Lindsey from @frills_and_drills has installed beams in another place in her home, which perfectly proves that this DIY works just as well in small spaces as it does in large rooms.
In this instance, short beams across the width of Lindsey's modern hallway make what would be otherwise a pretty bland space feel incredibly special.
5. This door threshold
Abbey of @casacrank proves that faux beams are surprisingly versatile and don't just have to be used across your ceiling. Abbey used the idea to create a feature threshold between spaces that feeds into her home's cottage-inspired aesthetic.
By extending the beam onto either side of the opening, it even looks like it's an original support for the doorway. Genius!
6. This dining room with pre-made beams
If the idea of making your own faux beams seems wildly imaginable, there are some pre-made faux beams you can buy online that will recreate the look just as well. They might not be quite so customizable when it comes to size, shape and finish, but there are even some polyurethane beams (basically, made from a lightweight foam instead of heavy timber) that you can stain to your desired finish.
Tiktoker Roxanne shows how these are installed here, and she chose a light, bleached wood finish for her dining room.
7. This attic kids' room
The great thing about making your own beams is that they're super easy to customize. Lauren from @farmhouseish chose to install faux beams in her children's attic bedroom, which is already a genius way to highlight the sloping roof. However, the height of the room also permitted her to go supersized with these beams, making a real impact.
The DIYer also used a clever combination of stains to get a brilliant white-washed oak effect on this cheaper pine board.
For style leaders and design lovers.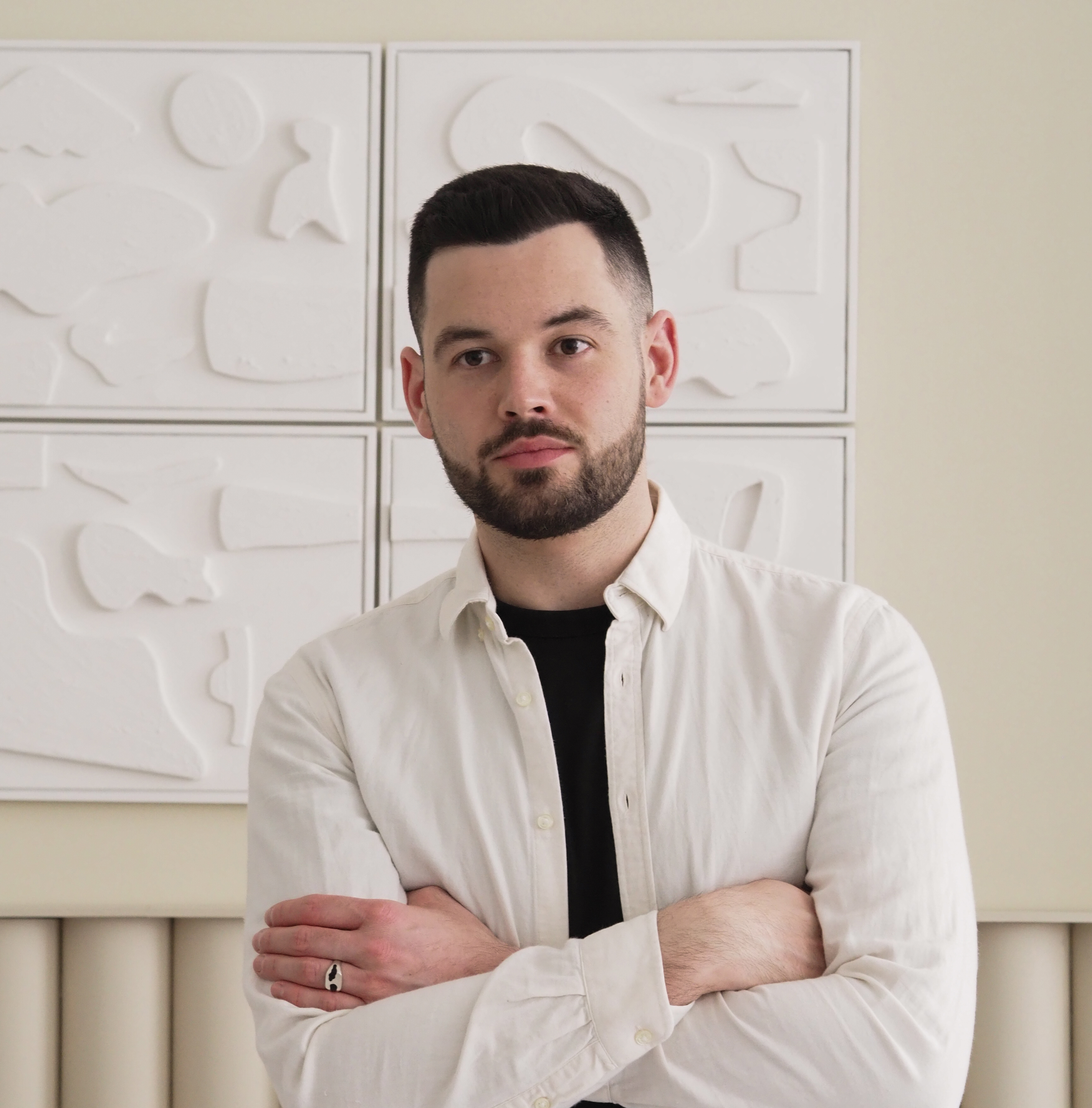 Luke Arthur Wells is a freelance design writer, award-winning interiors blogger and stylist, known for neutral, textural spaces with a luxury twist. He's worked with some of the UK's top design brands, counting the likes of Tom Dixon Studio as regular collaborators and his work has been featured in print and online in publications ranging from Domino Magazine to The Sunday Times. He's a hands-on type of interiors expert too, contributing practical renovation advice and DIY tutorials to a number of magazines, as well as to his own readers and followers via his blog and social media. He might currently be renovating a small Victorian house in England, but he dreams of light, spacious, neutral homes on the West Coast.