'A taste of La Dolce Vita!' – this Italian Maximalist decorating trend makes every day feel like a vacation
The trend for Italian Maximalist decor is transporting me to the Amalfi Coast. Here's how to recreate the decorative look at home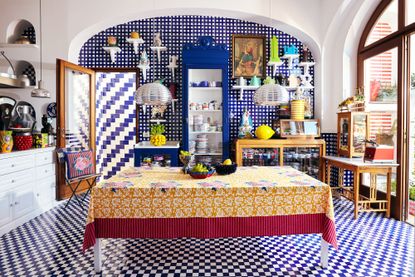 (Image credit: Lisa Corti)
As our thoughts turn towards the summer season ahead, homeowners and designers are desperate to fast forward past spring, recreating the feel of their favorite far-flung destinations using dreamy interior design.
This is where Italian Maximalist decor is gaining momentum as the trend to watch. Italy has always been a creative center for design, where trends first get spotted and eventually trickle down into the everyday home, but this manifestation of this look is altogether quite different from the luxurious and opulent look of household Italian designer names. To get to the bottom of what exactly this trend looks like, we asked designers who have been embracing the style to explain the interior design trend.
What is Italian Maximalist decor?
This trend has its roots firmly in traditional Italian design, but we're seeing it manifest in a decorative form - meanings it's easy to replicate in any style of home (even if you don't live in a luxurious palazzo).
Think kitsch ceramics with a religious motif that wouldn't go out of place in a typical Italian nonna's kitchen, and bold patterns and fabrics. It goes hand in hand with a Mediterranean color trend, which is evocative of lemon trees bursting with zesty pops of yellow against blue skies, or green basil leaves on plump red tomatoes.
Why is the look having a moment in the spotlight?
It's about popular culture as much as escapism to sunnier climes, explains Dayna Isom Johnson, Etsy's trend expert. 'More than ever, shoppers are filling their homes with items that bring them joy and reflect their individuality. Many are turning to popular culture – including TV, film, and music – to find inspiration.'
House of Gucci's success certainly gave the glamorous Italian feel some air time, and The White Lotus has done much for the decorative element of Italian interiors. Recently, I was in a London restaurant when I spotted a Sicilian Testa Di Moro vase behind the bar, something I'm now familiar with thanks to the second series of The White Lotus, where these traditional ceramic vases are used as a running (if eerie) theme throughout the seven episodes. 'Thanks to a recent popular television show, Testa Di Moro vases, a staple of Sicilian decor, are particularly on the rise, with shoppers adding hints of maximalism, mood-boosting color, and Italian history to their homes,' says Dayna.
It's a reaction to the pandemic too, says New York designer, Kati Curtis. 'I think since the pandemic, the focus has really turned to mean in the home,' she says. 'This visually translates as depth, details, and an heirloom quality to everything that goes into creating a space.
Elements like large-scale terrazzo, muraled walls and interesting ceramics are being seen everywhere now! I think this trend is also in reaction to the boring and depressing greys we've been seeing for so long. People are looking to infuse their spaces with personality.
'I've also seen a desire for more detail. Even here in New York City where things tend to be minimal and contemporary, our clients are asking for details like plaster moldings and trims, ceiling medallions and beams. This can still be executed in a contemporary way, but there's definitely a desire to treat all surfaces, similar to what was done even in the days of the Roman Empire.'
Decorative ways to get the look at home
1. Embrace decorative ceramics
The Italian ceramic is the first pillar of this look and an easily achievable addition you can make to your interiors. Bettina Ceramica is one such brand focused on flying the flag for Mediterranean ceramics. A celebration of traditional Italian ceramics founded by Natalie Sytne, Bettina Ceramica is an edit of classical and contemporary sourced pieces that showcases the talents of artists and craftspeople across Italy. Check out her site for other more decorative ceramics that wouldn't look out of place on the White Lotus set.
Ginori 1735 might also make an appearance in your ceramic collection. Marquis Carlo Andrea Ginori first opened his porcelain factory on the outskirts of Florence in 1735, and the brand quickly made waves for its artisanal style, expertly hand-painted. Today, the motifs on the white ceramics still display images from Greco-Roman mythology. Check out Luke Edward Hall's collab with the brand for a modern take on centuries-old ceramics.
$295
Traditional pupa lamp base
A handmade, traditional lamp base made in Puglia. Due to the traditional glazing technique, the glaze differs on each piece, and the terracotta can be seen.
$65
Richard Ginori's Oriente Italiano exudes a playful elegance with a striking hand-painted design, it's a perfect standalone piece or a practical plate for the table.
$239
Les Ottomans citrus bowls
These cute citrus bowls are irresistible, with 3D lemons that look good enough to eat. Handpainted and made in Italy, these bowls will add texture and charm to your dinner party table.
2. Fill the space with boldly patterned fabrics
Lisa Corti is one such designer with a firm influence rooted in La Dolce Vita. Her joyous designs are about embracing the mix and match, with patterns mixed with stripes, contrasting colors and beautiful, rich jewel tones adding color to any room in the home. Bringing the beauty of Italian design to your home is the La Minervetta x Lisa Corti collection In the collection, patterns go with stripes, and floral designs pop with a strong color palette.
Inspired by Henri Matisse's Blue Nude II iconic painting, the collaboration centers around Lisa Corti with Maison La Minervetta, an exclusive boutique hotel on the Sorrento coastline.
The designer for the brand, Ida Corti, collects her inspirations from her travels and marvels at the thousand creative combinations that can be made with patterns from all over the world.
'The more the patterns, the more the balance is done alone, no pattern takes on more importance than another to the eye. Multiplicity creates homogeneity.'
'The important thing is to be bold; each element finds another to cling to. The more you mix, the more harmony is achieved. If you mix two patterns, they must be very well chosen, but if we mix a larger quantity of it, it is no longer up to us.'
Keep your eyes peeled for Lisa Corti's upcoming collab with Ginori 1735 - a capsule collection of home fabrics that will be unveiled at this year's Salone del Mobile.
3. Decorate with colored glass
Colored glass is another pillar of Italian decor. Murano is the most famous style, originally an export of Venice, produced by the Venetian glass masters for over a thousand years. Murano is known for its decorative speckled look, which means pop primary colors can be worked into the glass, creating a really spectacular effect.
Murano can often be on the pricier side, but the colored glass trend has trickled down and you can buy glassware that is fully colored while affordable. When mixed and matched on a dining table, like on this tablescape by Ashby Collective, you can bring the color pop feel that Murano brings.
The Livingetc newsletter is your shortcut to the now and the next in home design. Subscribe today to receive a stunning free 200-page book of the best homes from around the world.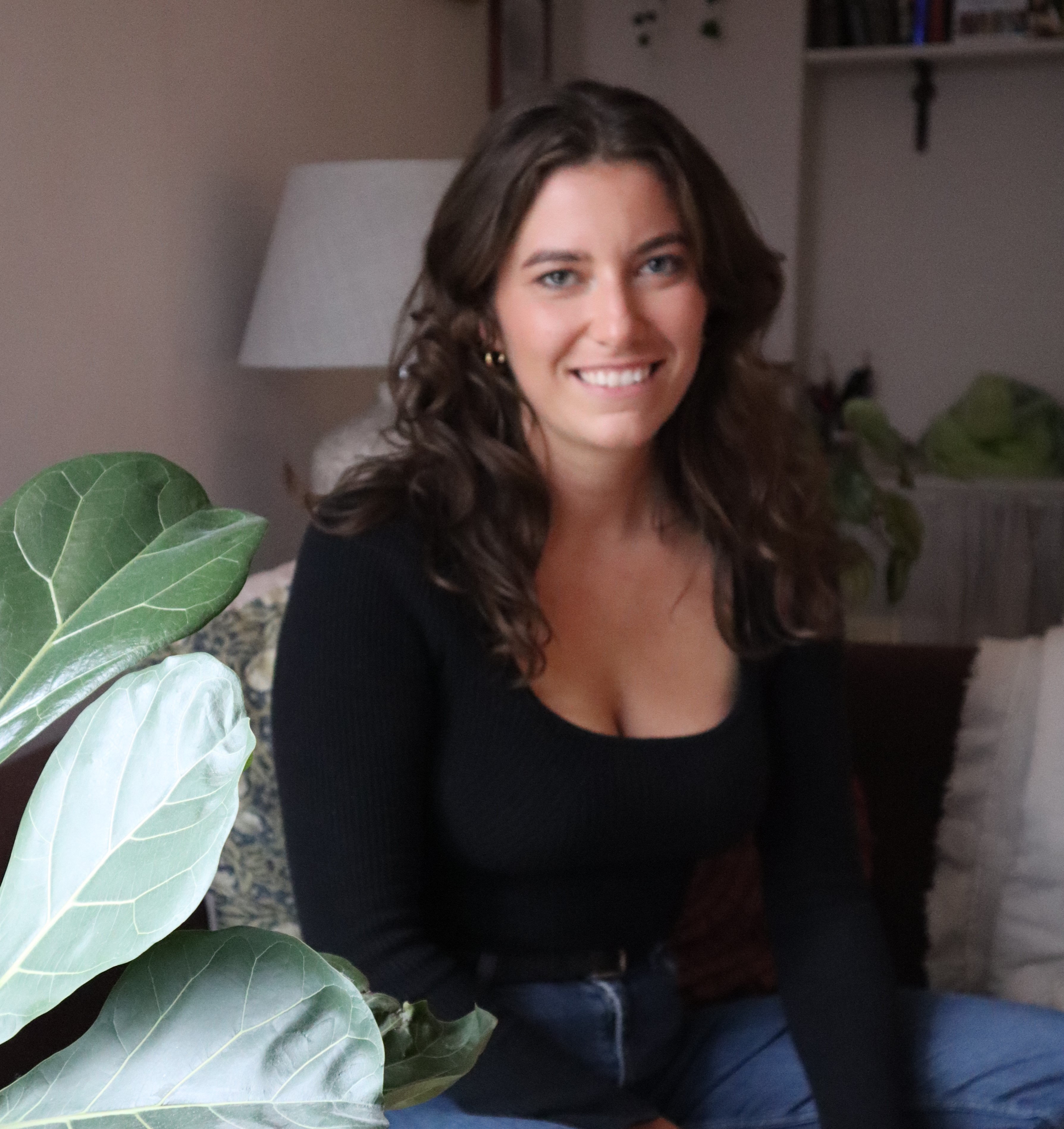 Livingetc content editor and design expert
Oonagh is a content editor at Livingetc.com and an expert at spotting the interior trends that are making waves in the design world. Writing a mix of everything and everything from home tours to news, long-form features to design idea pieces on the website, as well as frequently featured in the monthly print magazine, she's the go-to for design advice in the home. Previously, she worked on a London property title, producing long-read interiors features, style pages and conducting interviews with a range of famous faces from the UK interiors scene, from Kit Kemp to Robert Kime. In doing so, she has developed a keen interest in London's historical architecture and the city's distinct tastemakers paving the way in the world of interiors.