Shopping Edit: 10 unusual shaped candles to accessorise your home
Peruse these distinctively shaped candles we handpicked from Liberty London, Etsy, Amara, Selfridges and more...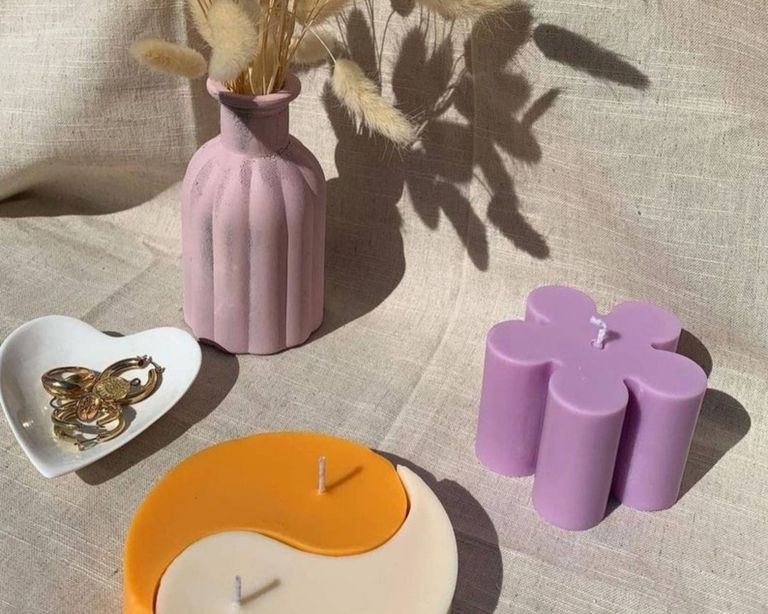 (Image credit: LeBonCandles)
Your search for quirky shaped candles is finally over. This trend, that has been taking over our Instagram feeds for quite some time now, doesn't seem to be going anywhere. Which is a good job since our Shopping Editor has been busy doing a little, well... shopping (of course!). On her hunt she has brought everything from bubble candles to body shaped candles and even tapered shaped candles to light – and you can see them all below.
Up your shelfie game and add some of these distinctive shaped candles to your sides to light up your home – in flame or in most cases, in style. Whether for sprucing up your coffee table, as an addition to an otherwise neutral bathroom or for placing in your hallway to greet guests, shaped candles are so in right now. 
A word of wisdom: shaped candles aren't really meant for lighting. We know it seems strange, but if you do want to burn them, they will obviously loose their shape. If you do plan to ignite a flame, just make sure you do so on a heat-proof plate of some kind.
See our best candles guide for your normal-shaped candles that can be burned – all our top suggestions live here.
Shaped candles – 10 fancy finds
1. A bubble tapered candle from Liberty
2. A flower shaped candle from Etsy
3. A sculpture like double candle from Anthropologie
4. A blush pink bubble candle from ASOS
5. A body-shaped pride candle
6. A hand shaped candle from Amara
7. Six tapered spiraled candles
8. A knot candle
9. A cone shaped candle
10. A shell shaped candle
Annie is the UK Shopping Editor at Livingetc, with the majority of her time spent advising you on what to buy for your home – whatever the season, or the latest trend. Whether that be a design classic floor lamp for your cinema room, a comfortable new chair for your home office, or a high-quality exercise bike for your home gym. She's also our fitness guru, with hands-on experience with some of the best home gym equipment around. Otherwise, you can find her forever painting the walls and reorganising the furniture inside her modern London flat, or going on long walks with her pug.