These are possibly the 12 most stylish grilling accessories you can find – I'll be buying them to elevate my BBQs
Summer staples that will help your backyard barbecue reach new heights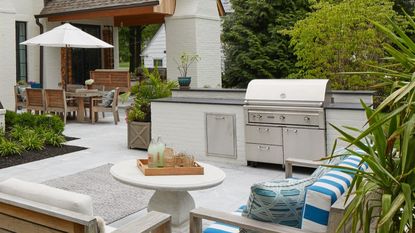 (Image credit: Laura Moss Photography. Builder: Michael Robert Construction. Designer: Ellie Mroz Design )
The Livingetc Newsletter
For style leaders and design lovers.
Thank you for signing up to LivingEtc. You will receive a verification email shortly.
There was a problem. Please refresh the page and try again.
If you're planning to feed a crowd al fresco this summertime, upping your barbecue game is a must, and it doesn't just mean investing in the best gas grill. It's also about those essential accessories, utensils and barbecue buys that makes the hosting process a smooth one this summer.
Oonagh is an interiors writer and editor, and expert at keeping up with trends from the world of interior design. For this story, she's spoken to the florists to find out why ranunculus flowers are the unsung hero of the floral world.
Utensils
Your utensils are an important part of the barbecue process and essentials that you can't do without. The grill can get seriously hot, so you need long tongs that are heat proof and can help you turn over food as it cooks. They often look a little too utilitarian for my liking, but any of these work to balance functional and decorative.
$40
This spatula has a natural walnut handle, and is made from blackened, hand-forged stainless steel, which gives it a rustic quality that I love. Its slight curve on the end of the handle means it's a piece that you can proudly display, hanging in your outdoor kitchen, and the twist in the metal is another tasteful detail.
$65
Set of acacia barbecue tools
I like the natural teak wood handles of these barbecue tools, meaning your barbecue gear is uniform in style. The stainless steel set is made up of a barbeque tong, palette knife and barbeque fork, all with a tie on the end so you can hang them up once they're finished with at your barbecue station.
$8.62
I've thrown this in the mix because it's irresistibly cheap. At $8.62, it's such a steal and will doubtless come in handy during the summer. At 26.5 cm, these tongs give you enough space to be safe while working the barbecue, and it's made from wood - one of the lowest thermal conductors - so it won't heat up while cooking.
Heatproof wear
It's safety first when it comes to working the barbecue. But these often mean seriously unflattering aprons and kitchen cast-off oven gloves that have made their way outside. Invest in this equipment for your charcoal or gas barbecue and you might find you feel more encouraged to barbecue more too.
$39.99
You might not think Carhartt to be an obvious brand to venture into the world of cooking, but their firm cotton aprons are really heavy-duty and are a great buy for your barbecue. Daily usage means aprons are subject to spills and won't last unless you buy quality. This apron is a functional piece, with pockets for storing your tools.
$20.66
And if you're going for a fashion-forward apron, you might as well go for some matching gloves. These are made from durable, brown leather meaning they are heat proof, and will help as you transfer food from the barbecue over to the table. Don't let them get wet, but store away with your barbecue equipment when not in use, ready for another sunny day.
$135
I've also got my eye on these mitts. In full-grain leather, these gloves come with fabric loops so you can hang them up and keep them proudly on display when not in use. They are hand-stitched and have that rustic appeal, and are made to safely handle hot cast iron cookware in the kitchen or hot grills in the great outdoors.
Perfect platters
When time is of the essence, it's all about having those platters on hand to move food from the barbecue to the table with ease. Have these staples on hand and they'll look great on the table too. With your tableware ready, you can concentrate on the cooking.
$148
A decorative addition you'll find in many on-trend kitchens, olive platters also work outdoors. With a natural feel, they are hardwearing and provide a solid surface. Transfer it from the grill to the table without heat permeating through, and enjoy the aesthetic element of the beautiful grain.
$36
Multicolor stoneware platter
This platter has a beautiful mix of neutral colors with a splash of blue, and it looks far more expensive than it actually is, priced at just $36. It's made from stone so it can withstand the heat, and is large enough to pile up food fresh from the barbecue to be taken to the table.
$225
From Soho Home, this large platter is inspired by shapes and material found at Soho Roc House in Mykonos, and the natural landscape on this Grecian island. The natural characteristics of petrified wood make each platter individually cut, and it has a stylish artisan finish.
Stools
Finally, you want a place to perch while you're cooking, so something that is compact, easy to put away but aesthetic is perfect. You want it to sit at the perfect height, and nothing too low to the ground, so bar stools often fit the bill perfectly, although they might not be weather-proof. These three are perfect investments.
$209
Zina ember black bar stool
This is an example of where a bar stool fits the bill. It's that slightly higher height that makes it a great perch while you're in cooking mode. Its powder-coated steel frame supports woven rope, and it comes in a variety of colors, but I like black - it's discrete and stylish.
$279
Schoolhouse utility stool
Built to last, this industrial-strength steel stool also comes with rubber feet to make sure it's stable and sturdy. It's also available in a variety of other colors, but I like vivid red, or the dark green option that might look at home in your backyard. Just make sure to store away or take indoors when not in use.
$169
Indoor/outdoor flash stool
With a bit more back support, this galvanized steel bar stool comes in a range of fun color primary colors. It's suitable for outdoor use, so you can leave it tucked away in your barbecue zone after you've finished cooking, and it's at that perfect height for barbecuing.
What essentials are needed for the ultimate summer barbecue?
If you're looking to buy the ultimate barbecue, you'll also want to make sure you invest in the outdoor accessories to make sure it functions properly, and is a stylish corner of your backyard. A permanent barbecue is often its own zone, so you want to invest in it properly. 'Buying a BBQ without accessories is like using a wrench to hammer a nail. It might work, but not as well as it should! says Shawn Hill, barbecue expert and owner of The Grilling Dad. 'Using the right tool for the job helps make barbecuing easier and more enjoyable.'
In terms of utensils, Shawn recommends 'tongs, spatulas, grill gloves, thermometers and grill cleaning brushes without metal bristles at a bare minimum,' he says.
'Tongs and spatulas allow for easy handling and flipping of meats without damaging them or losing precious juices, while a meat thermometer ensures that your meats are cooked to the proper internal temperature for optimal safety and taste,' adds Jakob Miller, founder at Barbecue Pals. 'Other important barbecue essentials include a reliable smoker box, wood chips or chunks for flav'or, high-quality barbecue sauces and rubs, and a good cleaning brush to keep your grill or smoker in top condition.'
'Investing in these barbecue essentials may seem like an added expense, but trust me, they're well worth it in the long run. Not only will they make your cooking experience easier and more enjoyable, but they'll also help you achieve the best possible results when it comes to flavor and tenderness. So don't skimp on the accessories - your taste buds (and your guests) will thank you!'
It's about more than just the functional element, and while barbecuing can be quite a dangerous job, you can still prioritise that decorative element. The perfect stool, pretty tableware that you can have on hand to take food to the table, and utensils that are both aesthetic and functional are all you need for the ultimate summer party.
For style leaders and design lovers.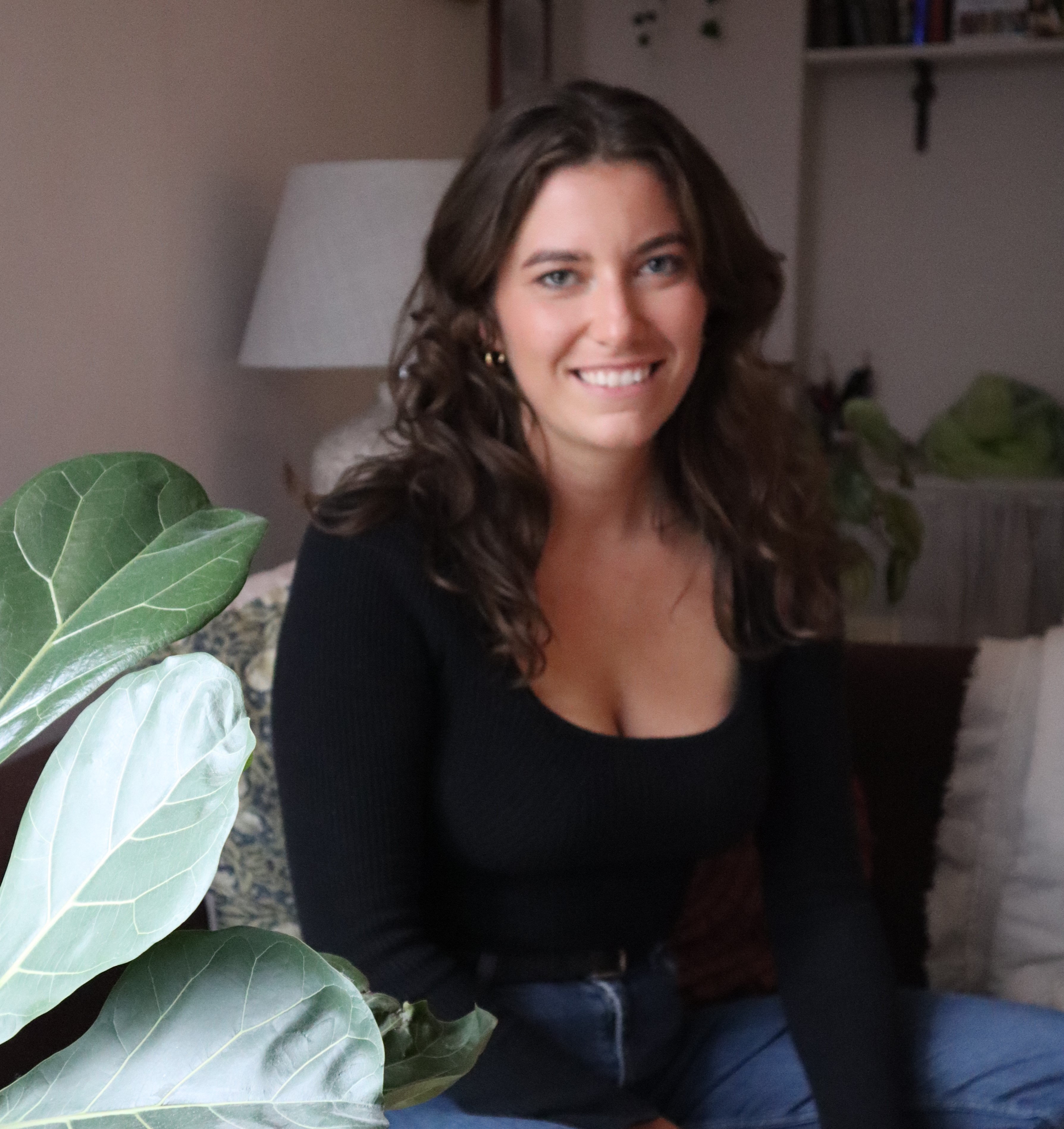 Livingetc content editor and design expert
Oonagh is a content editor at Livingetc.com. Previously, she worked on a London property title, producing long-read interiors features, style pages and conducting interviews with a range of famous faces from the UK interiors scene, from Kit Kemp to Robert Kime. In doing so, she has developed a keen interest in London's historical architecture and the city's distinct tastemakers paving the way in the world of interiors.