5 throw pillow colors to avoid – what experts advise not to put on your couch, and what to choose instead
These throw pillow colors might not be the best idea for a modern, practical sofa. These experts have some alternative shades to suggest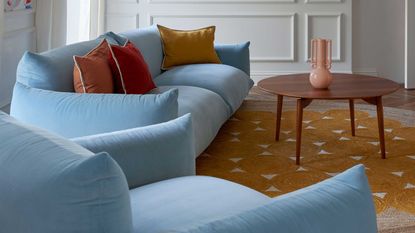 (Image credit: Kasia Gatkowska. Design: Colombe Studio)
Choosing throw pillows can feel like a throwaway decision in your overall scheme - after all, it's the couch that's eaten up most of the budget, right? But while you may not think it, your pillows are pretty much presented center stage in your living room, and their color can have an overwhelming impact on the environment you're trying to create.
The wrong color pillows may be disrupting the tone of the space without you even noticing, or they might be setting yourself up for a living room sofa that doesn't stand up to the wear and tear of daily life.
You might have an idea of the colors you like, but when it comes to couch pillows, there are some to avoid, too. We enlisted the experts to help us make better decisions when throw pillow shopping by asking them which colors to steer clear of for a couch.
5 couch pillow colors to avoid
Your color leanings for throw pillows will depend on the style of decor you've adopted, and your sofa color. But whether you're team neutral or team colorful, there's a few shades you should avoid.
Fortunately, throw pillows aren't the worst place to experiment with color, even if you sometimes get it wrong. 'Pillows and throws are the lowest risk opportunity to go bold in your interiors,' says Dan Mazzarini, Principal and Creative Director of BHDM Design and ARCHIVE by Dan Mazzarini. 'With their relatively low cost, this is not the place to be careful! I say go for those bold colors and patterns. For inspiration, match the hues you see in nature and swap out your pillowcases seasonally.'
However, we always advocate for conscious, considered shopping for your home, so to help avoid mistakes, here's some colors to approach with caution.
1. Black and navy
When considering pillow colors, practicality should be high on your list, especially if you want your living room to be low maintenance. And there are certain colors that don't lend themselves well. 'Using dark colours such as black and navy can be a challenge as they tend to show lint and pet hair,' interior designer Rayman Boozer, founder of Apartment 48, explains.
Black and navy can be dramatic, but you don't want pillows that have to be continuously lint-rolled to remove hairs and dust.
Do instead: complementary shades
'Colors such as tangerine, fuschia, chocolate brown, and aqua can add personality and vibrancy to a space while complementing the color of the sofa,' says Rayman. 'By carefully selecting colors and pairing them thoughtfully, you can create a visually appealing and inviting interior space.'
Other dark shades, from dark brown to olive green, won't have such a contrast, so will look better on your couch than navy and black.
2. High contrast
When accessorizing a neutral color, like choosing throw pillows that go with a grey couch for example, you might be tempted to inject a riot of colors through contrasting throw pillows.
However, co-founder and chief creative officer of Daniel House Club, Peter Spalding, makes a compelling argument for why this just adds to your living room's visual noise. 'I'd avoid super high contrast from the color of the body of your sofa,' Peter tells us. 'When you squint, you want to read your sofa as a whole, not 17 wildly different parts. Diversity of color is great - stark disparity is less desirable...'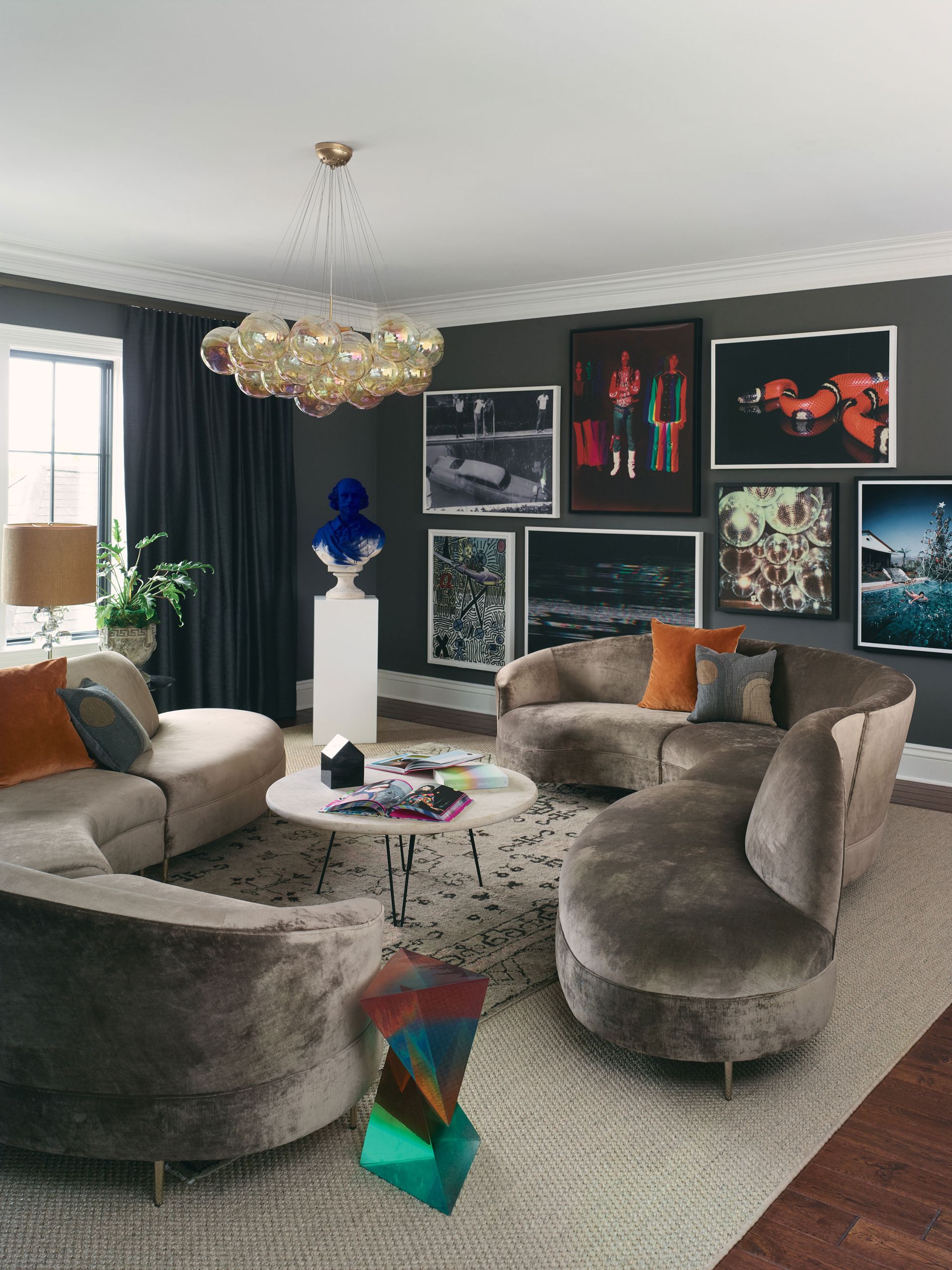 Do instead: tonality
You've got two options. Look for colors in the same family as the color of your sofa, choose a tonal variation and play with textures to create a well-curated couch, or find complementary colors in the same (or similar) tone as the couch to soften the contrast between colors. These ideas will make the couch's color scheme feel softer and more cohesive.
3. Icey whites and greys
Neutral colors are an obvious choice when looking for pillows. White and grey go with every color of couch, and are especially enticing if you are looking to style a couch for a minimalist living room.
However, when it comes to interior design trends, not all neutrals are equal. 'My least favourite colors to use on sofa pillows are icey white and grey,' says interior designer Rebecca James. Warmer neutrals are a more popular option for modern spaces, and these colder tones are less than optimal for a cozy living room aesthetic.
Do instead: warm neutrals
There's very few instances where 'icy' shades of white will really work in a living room, even if perfectly balanced with other. Switch them out for other warm neutrals (if you've weighed up the practicalities).
There are lots of colors that go with grey well, including really warm colors. Keep grey pillows for a bit of cool relief on a tan-color couch but, otherwise, there are more exciting colors out there to explore for filler pillows than this.
4. Blue
'This one might be controversial,' says Hugh Metcalf, deputy editor of Livingetc and style expert, 'but I think blue throw pillows don't pull their weight in a decorating scheme. Blue is a naturally recessive color, so when positioned against other shades, it naturally falls out of focus,' he says.
If the aim of your throw pillows is to blend in there are other ways of achieving it than to blend in. 'I'd argue a stronger idea to do that in a modern style is to match throw pillows to the couch itself', Hugh says. Matching pillows is a big sofa trend on our radar this year, so why not try it out?
Do instead: green
Green offers up an alternative to blue that shares many of its qualities, and fewer of its pitfalls. 'Greens have blue's soft and natural ambience, so is a great alternative to switch to,' Hugh says.
5. Whites and creams
White, off-white, and cream are a big couch pillow trend, and there is no denying how fabulous they can look, especially given a recent fondness for textural textiles like boucle. However, they're not always a practical choice for every room.
'I know from personal experience that these shades will show dirt and stains, so keep them for sofas in less-used rooms, and out of busy family rooms,' Hugh says.
Do instead: dark neutrals
'Choose a darker tan, or even a rust, if you're looking to introduce a warm neutral. They'll stand up to a lot more without looking grubby', says Hugh. This is the perfect way to avoid off-white and cream pillows whilst ticking off one of the top color trends of the year.
3 pillow colors trends to look out for
The Livingetc newsletter is your shortcut to the now and the next in home design. Subscribe today to receive a stunning free 200-page book of the best homes from around the world.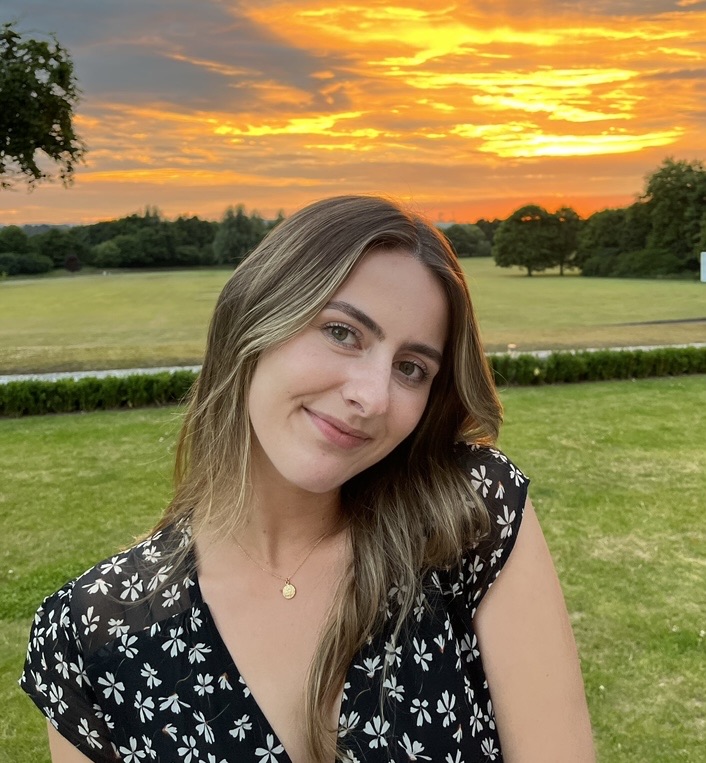 Amy recently completed an MA in Magazine Journalism at City, University of London, with experience writing for Women's lifestyle publications across arts, culture, and beauty. She has a particular love for the minimalist aesthetic mixed with mid-century furniture, especially combining unique vintage finds with more modern pieces. Her previous work in luxury jewellery has given her a keen eye for beautiful things and clever design, that plays into her love of interiors. As a result, Amy will often be heard justifying homeware purchases as 'an investment', wise words to live by.