This garden designer's golden rule for choosing plants is the secret to making your containers look incredible every time
By combining the right plants, you can make your planters look a million times better – and this rule takes the guesswork out of it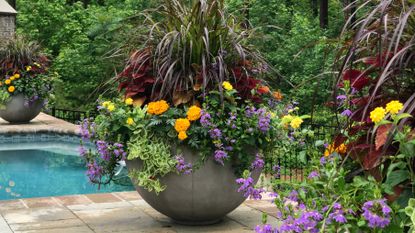 (Image credit: Contained Creations)
The Livingetc Newsletter
For style leaders and design lovers.
Thank you for signing up to LivingEtc. You will receive a verification email shortly.
There was a problem. Please refresh the page and try again.
You might think of container gardening as a more simplistic version of landscape design – after all, if all you're doing is buying plants from a nursery and repotting them from a plastic pot into a fancier one, it might not feel like the most creative of pursuits.
However, there's much more to the imagination with container gardening if you want there to be. Planting in containers gives you the opportunity to combine flowers and foliage to make stand-alone designs - almost like living sculptures - full of texture and color.
If you've got creative flair, it's a great opportunity to experiment, but it doesn't necessarily take an artist's eye once you learn the basics. Thankfully, there's a golden rule that the best container gardeners use to create brilliant and beautiful containers based on categorizing plants into one of three categories: 'fillers', 'spillers' and 'thrillers'.
We talked to a container garden expert to understand exactly what these are, and how to combine them effortlessly.
What are 'Fillers', 'Spillers' and 'Thrillers'?
'Thrillers, fillers, and spillers refer to the size, shape, and growth habits of plants when combined in a container,' explains Steph Green, a container garden expert and founder of Contained Creations. Together, they might sound like a mouthful, but luckily their names are pretty helpful in explaining the role they play in your planter design.
'The thriller is the tallest element that defines the height and silhouette of an arrangement,' Steph explains, 'while fillers are the mounding plants positioned around the thriller as the next tier down. Spillers are the trailing, spreading plants placed along the perimeter of the container to soften the edges and cascade toward the ground.'
The overall effect? A container garden that has levels and variety in texture. If you're not a gardening pro, embracing these three categories is a great way to design planters, window boxes and more have incredible curb appeal with professional flair, without making common container gardening mistakes.
'This approach makes it very easy to create a beautiful and balanced container garden because it guides you through all four stages of the process: designing, shopping, planting, and maintaining,' Steph says. 'You can also apply it to any container size or shape, in any season.'
Steph Green, founder of Contained Creations, is a container garden expert and educator based in Richmond, Virginia. Through her online courses and library of DIY planter recipes, she strives to give her followers and students the tools they need to create high-end arrangements in their own homes. To download a free copy of her Summer Guide to Thrillers, Fillers, and Spillers, visit ContainedCreations.com.

How do you create a planter design using this idea?
So now you're familiar with the three categories of plants for your container garden, what next? It's time to build your scheme, and fortunately, Steph has got a gameplan for that, too.
'I recommend starting with your thriller,' Steph tells us. 'This is the tallest (and often the most expensive) plant you'll use, and it's critical to creating the look you want. So find a thriller with a look and shape you love, and build your design from there.'
Next comes the supporting cast. 'The thriller should be placed in the center, Steph explains. 'Surround it with several filler plants. They can be all the same or different varieties — but if you use several varieties, I recommend placing them in a repeating a pattern all the way around the thriller.'
'Lastly, tuck in your spillers around the edges,' she adds.
What plants should I choose?
Before we get into picking your plants, you need to consider a little bit more. A good container takes into account the nature of the plants used, styles that work together well to create rhythm and balance, and the practical maintenance of a design.
These are the 6 elements Steph also considers in her designs:
Function: 'Does your arrangement need to serve a purpose beyond aesthetics?' Steph questions. 'Does it need to create privacy, frame an entrance, block your view of something unsightly, or warn guests of a step down? Or do you need evergreen interest that can survive all seasons? Select plants with characteristics that will meet your specific needs.'
Style: 'Consider the look you want to achieve - do you prefer neat and tidy or wild and whimsical? Bold and energizing or calm and soothing? Contemporary or traditional? The structure of the plants you use, and even the colors of their leaves and blooms, will greatly impact the style of the arrangement you create.'
Flowers vs. foliage: Don't only consider the best flowers for pots, but other plants, too. 'Try alternating flowering and foliage fillers and spillers to create a rhythm in your design,' Steph says.
Growth: 'When shopping for plants, pay attention to the mature height and spread of the plants you select so you can predict how they'll look in your arrangement 2-3 months down the road.' If you pick particularly fast-growers, just remember they won't make for the most low maintenance garden.
Light and water needs: 'Choose thrillers, fillers, and spillers that like similar amounts of sunlight and water,' Steph explains. After all, half of your planter being the best flowers for pots in the shade and the others in sun means you won't be able to keep them all happy, and the same goes for their watering needs.
Maintenance: 'Your arrangements will need your help to look beautiful all season long,' Steph says. 'Be prepared to water, fertilize, and prune regularly. Even in some of the most sophisticated designs, certain plants may start to overrun others in the pot; keep those strong personalities in check by pruning them to make room for others.'
What are the best thrillers?
As the name suggests, thrillers can bring a bit of excitement. 'Thriller plants in summer containers can be really fun and dramatic,' Steph says. 'I look for lush palms (try Majesty, Cat, and Robellini), colorful Mandevilla to climb up bamboo tripods for exaggerated height, and almost any shrub trained into a standard or topiary form (try Hibiscus, Duranta, Boxwood, or Eugenia).'
Think sculptural plants, or use climbing plants up a structure for a colorful centerpiece.
What are the best spillers?
Spillers are general trailing plants, but can vary from those that slightly spill over the edge of the containers to those with longer draping fronds. 'Foliage spillers like Dichondra, Lysimachia, Asparagus Fern, and Dorotheanthus all bring great texture and color to the edges of containers,' Steph suggests. 'For spillers that bloom, try Scaevola, Evolvulus, Torenia, and Petunias.'
What are the best fillers?
In spite of their name, fillers don't have to be non-descript and bland. 'My favorite filler is Coleus, whose leaves come in a variety of colors that stand out against the greens of other plants in arrangements,' Steph says. 'There are Coleus varieties for both sun and shade, and all can be pruned throughout the season to maintain the shape and height you desire.'
'If you need blooming fillers, try Lantana, Dipladenia, and Whopper Begonias,' she adds.
For style leaders and design lovers.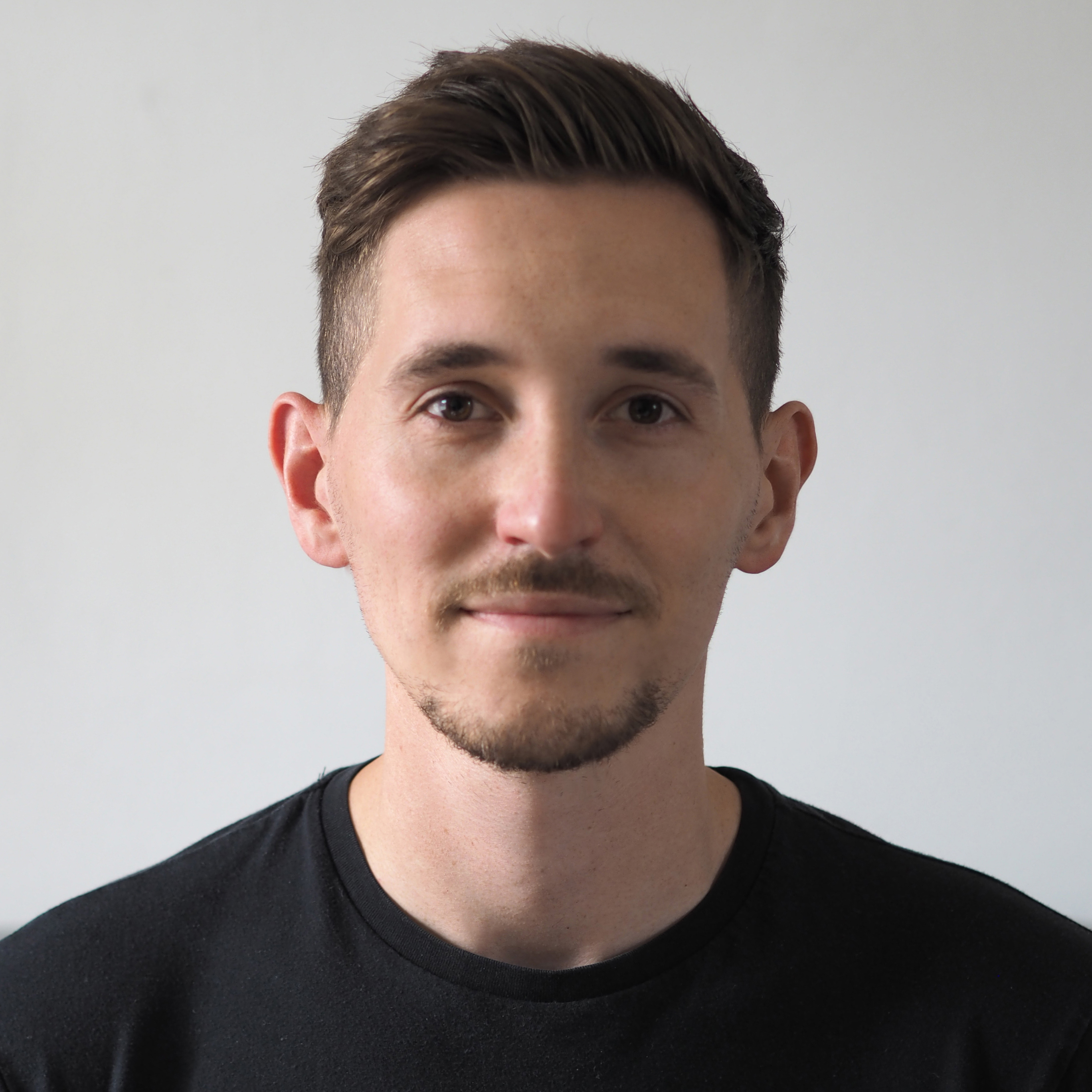 Hugh is the Deputy Editor of Livingetc.com. From working on a number of home, design and property publications and websites, including Grand Designs, ICON and specialist kitchen and bathroom magazines, Hugh has developed a passion for modern architecture, impactful interiors and green homes. Whether moonlighting as an interior decorator for private clients or renovating the Victorian terrace in Essex where he lives (DIYing as much of the work as possible), you'll find that Hugh has an overarching fondness for luxurious minimalism, abstract shapes and all things beige. He's just finished a kitchen and garden renovation, and has eyes set on a bathroom makeover for 2023.