Should I choose light or dark bed sheets? The 5 things experts wish you'd consider before you choose
We speak to sleep and design experts to find out whether light or dark bedding is best for a relaxing bedroom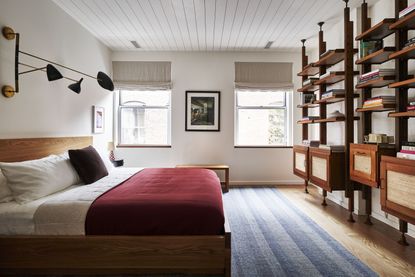 (Image credit: Adrian Gaut. Design: Ashe Leandro)
I'm in the market for some new bedsheets, but I'm struggling to pick a color. A bed forms a huge part of a bedroom's color palette, particularly if, like me, you have a small bedroom, so picking the color of the sheets is a huge design decision to make that impacts the rest of the space. I'm torn between going for the crisp white, hotel-fresh look to brighten up a north-facing room, but I'm also contemplating a more dark and sultry style that will make the space feel cozy.
To gauge an idea of what is the best bedding sets for bedroom, I've spoken to the sleep experts who know a thing or two about how color can impact mood and atmosphere in the bedroom. 'There is no faux pas or bad choice when it comes to bed sheets, but there is a conscious choice,' says Pedro Haruf of Brazilian interiors firm, Estúdio Pedro Haruf. With this in mind, here are the five factors to help you make the best choice for your room.
1. Think seasonally
First up, think about the seasons and pick your bedding bedroom colors accordingly. The amount of natural light your bedroom gets will help you decide whether to go light or dark with your sheets. Bear in mind that it's likely to feel gloomier in the winter months in comparison to the summer season. If you have a south-facing room, you'll likely get more light throughout the day compared to a north-facing room which will feel colder and darker.
'Ultimately, the choice between light and dark bed sheets depends on the amount of natural light the room receives,' says Naturalmat's resident sleep expert, Christabel Majendie. So if you want to brighten up a cold, dark, north-facing room, go for something lighter and brighter that will help reflect the light around the room. Think bright white, pale pink, or even a pale yellow if you want to bring a little sunshine into the room.
2. Consider temperature
As well as the natural light, it's also important to consider the temperature, and going light or dark with your sheets should reflect the weather outside. 'Bedsheet colors are always seasonal for us,' says Anne Hindley, designer at Melbourne-based Hindley & Co.
'Light fresh colored high thread count cotton or breathable linens are the most inviting for hotter weather, and darker richer colored linens or flannels look and feel cozier in colder weather.'
Not only that but going light or dark can drastically impact how warm you are at night and help you sleep better. 'Dark sheets also tend to absorb and trap heat more, which may result in a warmer sleep environment which is ideal for winter but not for hot sleepers,' says Carlie Gasia, certified sleep science coach at Sleep Advisor. So if you have a south-facing room that gets a lot of heat, your sheets might absorb this heat and retain it. By this logic, you should have a darker winter bed set and a light set for the summer season.
3. Consider what emotions you want to evoke
Color makes a big mark on the mood and ambiance of a room, and going light or dark with your bedsheets can feed into emotion and atmosphere. 'There is no right or wrong when it comes to selecting the color of your bedsheets, just realize that different colors will evoke different emotions,' says Barbra Bright of Barbara Bright Interior Design.
'Light sheets can make a room feel brighter and more spacious,' says Carlie Gasia, certified sleep science coach at Sleep Advisor, 'whereas dark sheets can evoke gloominess in others.'
'Light bed sheets, particularly those in soft, muted tones, can create a serene and calming atmosphere in a bedroom. These shades, like pastels or gentle whites, tend to evoke a sense of tranquillity, which can be conducive to relaxation and improved sleep,' says Naturalmat's sleep expert, Christabel.
On the other hand, dark bed sheets, such as deep blues, greens, or greys can also provide a cozy and cocoon-like feeling. They can absorb more light, making the bedroom feel snug and comfortable. 'Darker shades can also add a touch of elegance and sophistication to a luxury bedroom,' says Christabel.
Be wary of the bed sheet colors to avoid. Bright color can have stimulating qualities, and evoke different emotions.
4. Choose a shade that looks fresher for longer
There is no getting away from the fact that even after one night's sleep in newly washed sheets, they can look crumpled and a little worn.
Certain fabrics tend to look tired and well-worn quicker than others. While I love linen's qualities (it's great for keeping you warm in the winter and cool in the summer), it does end up looking a little crumpled just after one night. Going darker with your linen sheets is an easy way to help conceal those creates. Think sumptuous chocolate browns and plums for a cozy nighttime retreat.
'Light sheets tend to reveal dirt and stains more easily, which can be a distraction if you don't wash them frequently,' says certified sleep science coach Carlie. If you want your bedroom to feel like a hotel, go for the bright white look, just keep on top of washing!
5. For the wider bedroom color palette
Lastly, choose light or dark bedding by looking to the rest of your room. You bed by its very nature is a large, dominating piece of furniture, why not make a virtue out of this and use it as a color block? Take inspiration from other colors in your room to create a harmonious palette or contrast as desired. Look to your rug, artwork and bedroom wall decor and take your cues from the color wheel.
'My advice is to select bed sheets in colors that align with your room's aesthetic. The color of your bedroom walls will affect the quality of your sleep much more than the color of your sheets,' says Barbara.
3 light bed sheets to buy
HC Collection white sheets
Material: 100 percent microfiber
Thread count: 1800
Sizes available: Twin, Full, Queen, King, Cali King
Price: $34.81
3 dark bed sheets to buy
Material: 100 percent flax linen
Sizes available: Twin, Twin XL, Full, Queen, King, Cali King
Price: $140
Material: 100 percent polyester
Sizes available: Twin, Twin XL, Full, Queen, King, Cali King
Price: From $36.99
The Livingetc newsletter is your shortcut to the now and the next in home design. Subscribe today to receive a stunning free 200-page book of the best homes from around the world.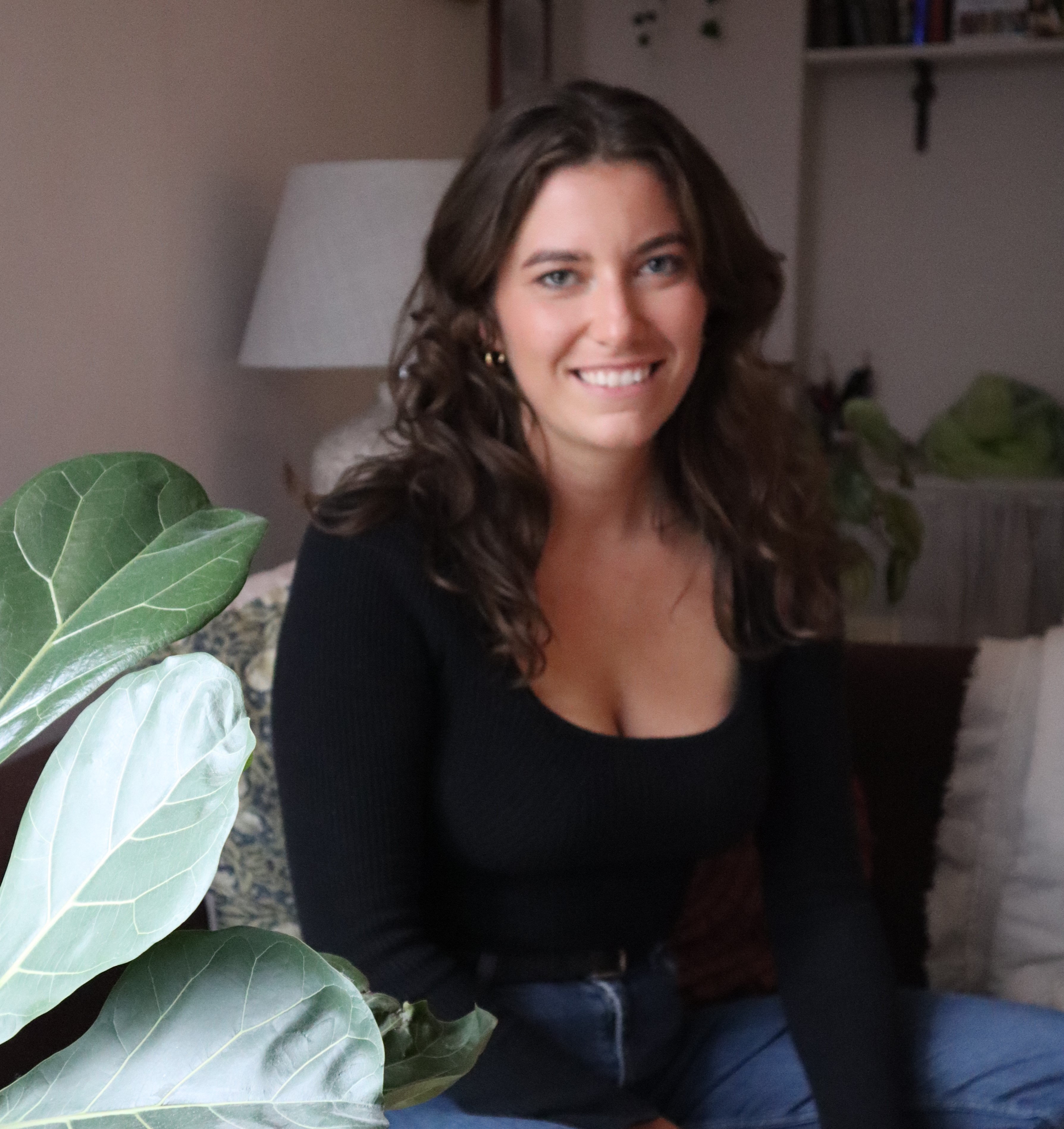 Livingetc content editor and design expert
Oonagh is a content editor at Livingetc.com and an expert at spotting the interior trends that are making waves in the design world. Writing a mix of everything and everything from home tours to news, long-form features to design idea pieces on the website, as well as frequently featured in the monthly print magazine, she's the go-to for design advice in the home. Previously, she worked on a London property title, producing long-read interiors features, style pages and conducting interviews with a range of famous faces from the UK interiors scene, from Kit Kemp to Robert Kime. In doing so, she has developed a keen interest in London's historical architecture and the city's distinct tastemakers paving the way in the world of interiors.