Should ceilings be glossy or flat? A paint expert lifts the lid on getting this vital touch just right
Should ceilings be glossy or flat? Our expert clears up any confusion on how to paint your ceilings and exactly what finish to use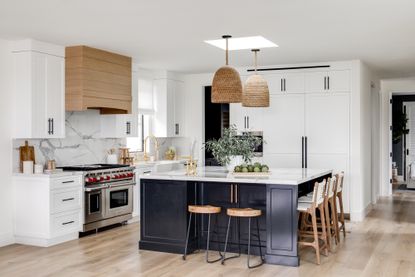 (Image credit: Lindye Galloway Studio + Shop/Chad Mellon)
The Livingetc Newsletter
For style leaders and design lovers.
Thank you for signing up to LivingEtc. You will receive a verification email shortly.
There was a problem. Please refresh the page and try again.
Should ceilings be glossy or flat? It's a question that could leave you feeling a little confused when it comes to giving any of your rooms a fresh lick of paint.
In paint terms, when talking about a glossy or flat finish, we're looking at whether you should use a sheen or matte paint.
If you've brushed up on how to paint a ceiling, you'll also want to know which paint is best to use - and the choice can depend on a couple of factors, including whether the room has a lot of moisture or humidity.
'Picking a paint is much more than just deciding on a color you like,' says Sarah Lloyd, Interiors and Paint Expert from Valspar. 'There's lots of different types of finishes that can have an added effect on your room. But, if you're not a pro decorator, it can be difficult to know what the differences are and what the right choice is for you.
'Do your research beforehand. If you choose the wrong type of paint you will probably end up having to redo all of your hard work.'
Thankfully, Sarah's revealed her expert insight on whether painted ceilings should be glossy or flat below.
Should ceilings be glossy or flat?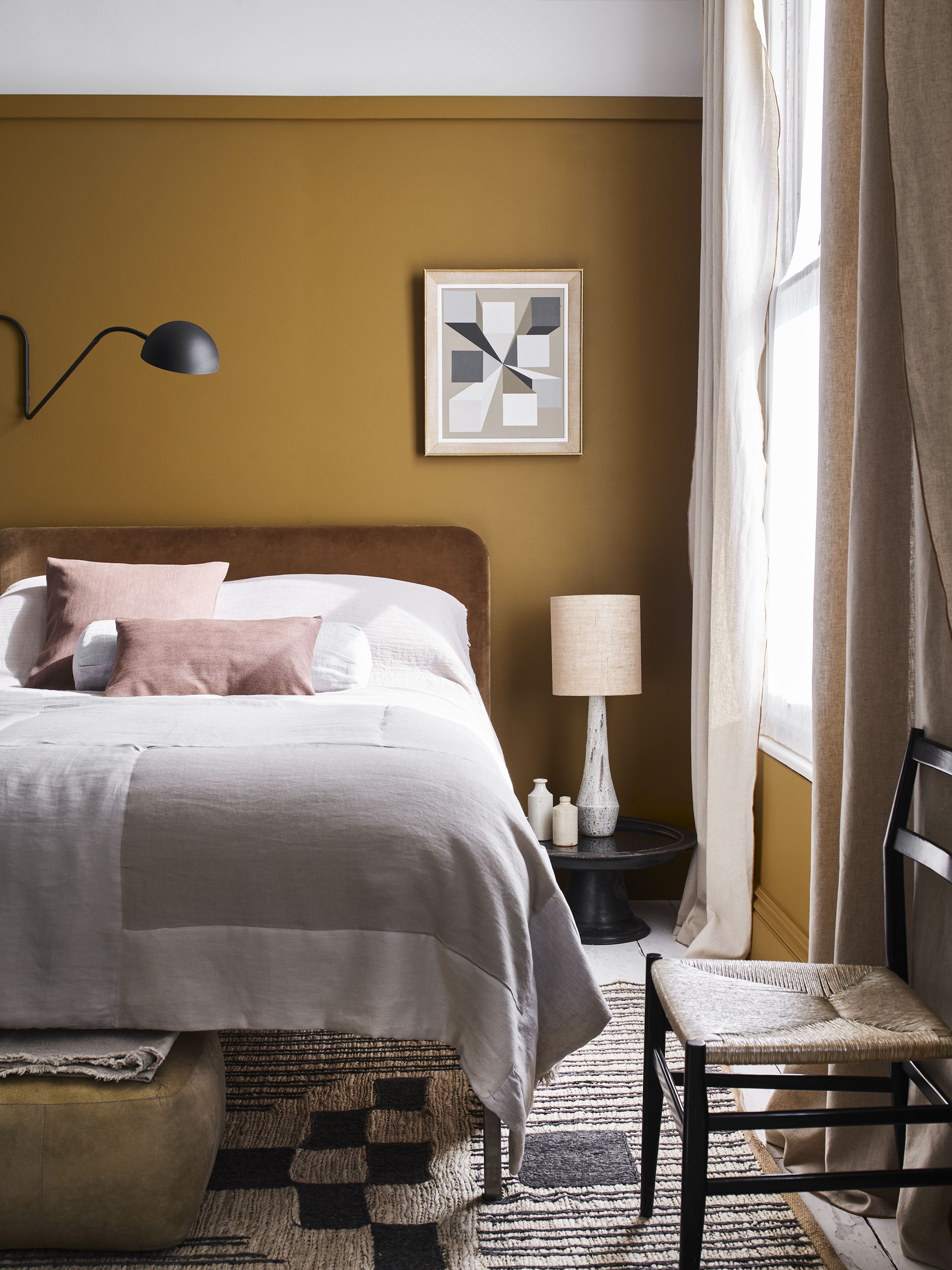 'For ceilings, it's usually best to go for a matte, flat finish,' says Sarah. 'Other fast drying options are also available such as a paint and primer in one, which dries in just an hour so you can paint the ceiling in no time at all.
'While you can use a sheen (glossy), eggshell or silk finish, matte is definitely the most popular. Depending on the lights within the room, matte is typically the best option as this will impact how the paint is reflected. Most people don't want too much artificial light reflecting off the ceiling and detracting from the furniture and decor.'
The non-reflective nature of flat paint also means it will cover any scratches or imperfections on the ceiling more effectively than a glossy paint.
Flat paint also often dries more evenly and faster than gloss paint. Sarah explains: 'As most matte paints are water-based, they dry faster than sheen or silk alternatives. The technical term for this is binders. Essentially the more binders a paint has the longer it takes to try. Sheen paints have more binders in them and so take longer to dry.'
What is the difference between sheen and matt paint?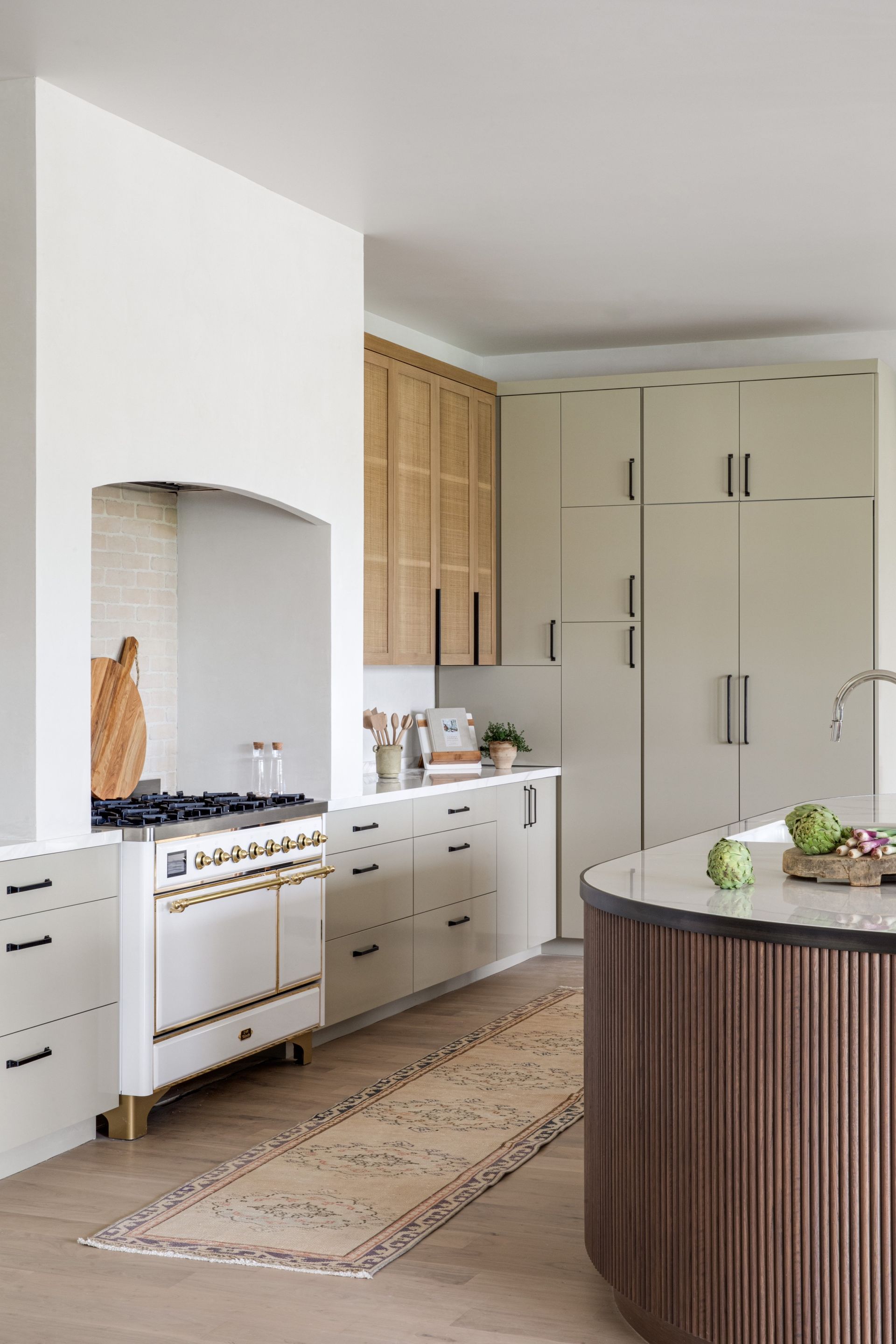 'Silk and soft sheen finishes are easy to clean and so are well suited for walls,' explains Sarah. They reflect a small amount of light and so can highlight imperfections on your wall. Silk finishes are available for both wall and ceiling paint.
'Matte paint, meanwhile, is smooth and, unlike sheen, doesn't reflect as much light and therefore isn't glossy or shiny. It's ideal if you've got an uneven wall covered in imperfections that you want to hide - and it's also ideal for your ceilings.'
Is a glossy ceiling paint better for some rooms?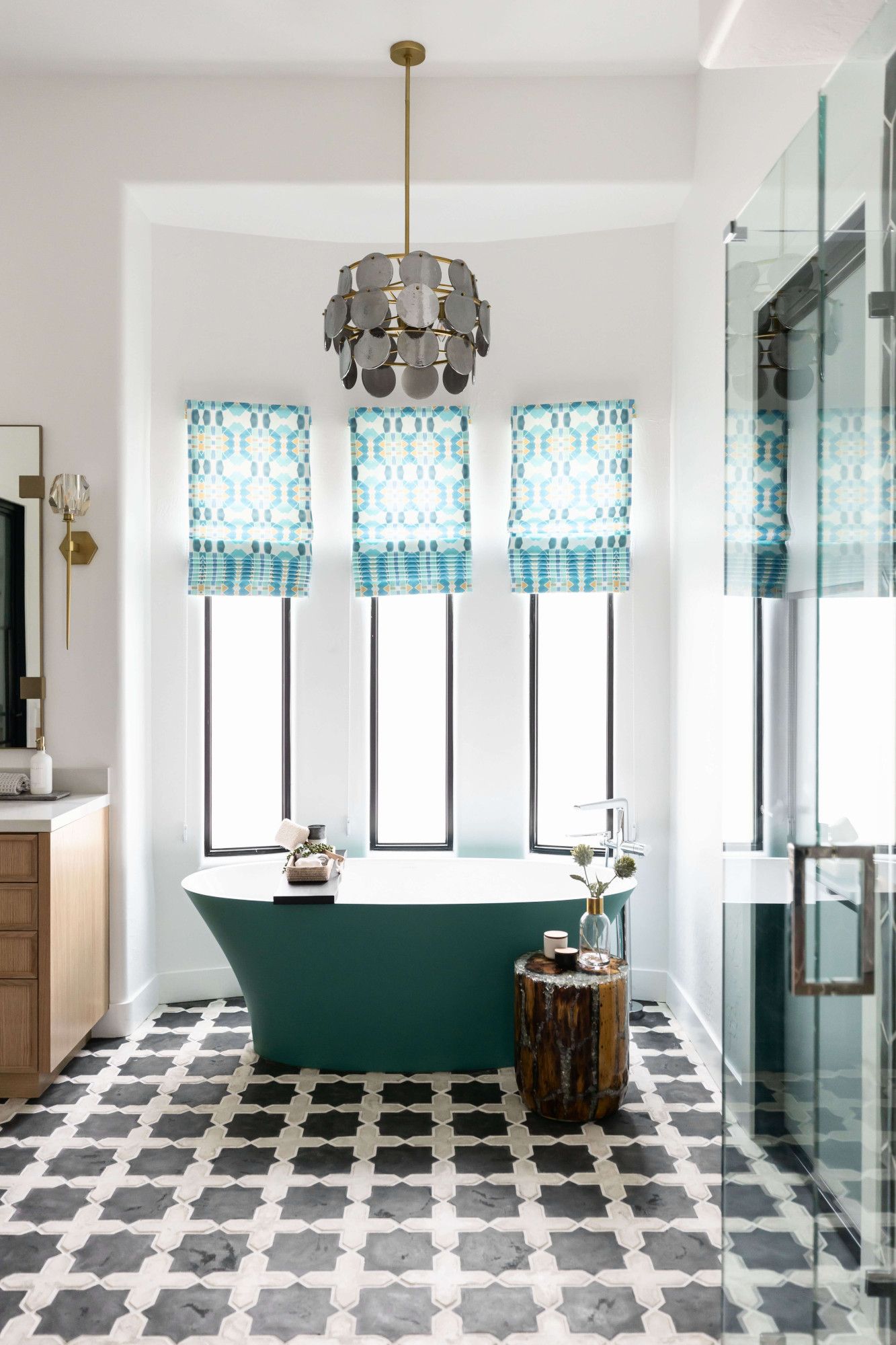 In general, a matt, flat paint is the preferred option for ceilings. However, there are some rooms and instances where a gloss paint, which has more moisture resistance than flat paint, might be a better fit.
'For example,' says Sarah, 'a sheen finish might be better for a bathroom, or above a shower where there's more exposure to moisture, whereas in a living room this isn't as important, and so matte is probably best.
'Soft sheen paints are more durable. It's easy to clean and is perfect for your kitchen and bathroom. Modern bathroom and kitchen paints are both designed to withstand steam and condensation and are designed for rooms exposed to frequent cleaning and high humidity. Sheen paint is also stain, mold and mildew resistant.'
What color should your ceiling be?
'A matte white paint color is a classic choice for the ceiling for a reason,' says Valspar's Sarah Lloyd. 'The non-reflective finish reduces glare from lights. The clean white shade also reflects natural light, too, so it makes the room feel more open and brighter.'
However, painting ceiling and walls the same color has become an interior design trend of late. This penchant for color drenching is one of the biggest paint ideas for modern homes.
Painting the walls and ceiling the same color can actually make low-ceilinged rooms look larger, as well as creating a cozy feel to the space.
Sarah says: 'Contrasting colors can break up a space and make rooms feel smaller. Any colours that blend well together open up the space and help to make the room feel big and airy.'
She adds: 'If you do decide to paint the ceiling and the walls the same color, try to use the same type of paint. Otherwise, in certain lights it could look completely different and clash with each other - even if they are the same!'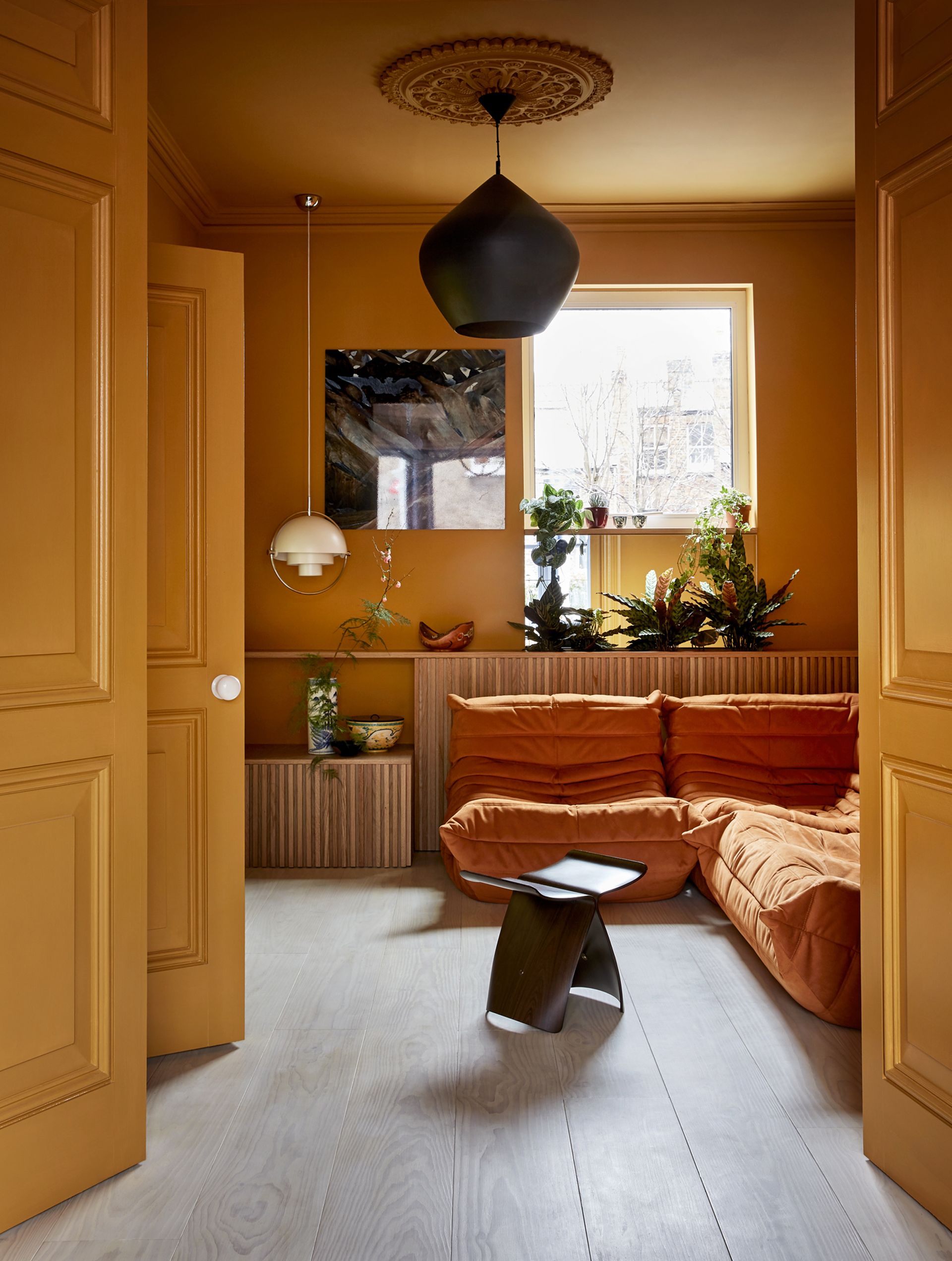 For style leaders and design lovers.
Ruth Doherty is a lifestyle journalist based in London. An experienced freelance digital writer and editor, she is known for covering everything from travel and interiors to fashion and beauty. She regularly contributes to Livingetc, Ideal Home and Homes & Gardens, as well as titles like Prima and Red. Outside of work, her biggest loves are endless cups of tea, almond croissants, shopping for clothes she doesn't need, and booking holidays she does.