8 plants you should never cut back in fall if you want a flourishing backyard come spring
Your backyard might look like it needs a trim right now, but doing so could do more harm than good if you don't know which 8 plants you need to leave for now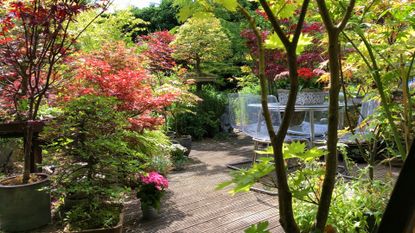 (Image credit: Getty Images)
A gardener's work is never done, and the fall is no exception. These cooler days are all about preparing your backyard for the long winter months as most of your plants wind down into a period of dormancy. Before you reach for the pruning shears, however, there are a host of plants you should never cut back this season, and you'll want to know what they are.
Tending to your lawn, tidying your yard, and mulching your flowerbeds are all important jobs to start this month, but cutting back your foliage isn't typically one of them. We get it - after a burst of growth over the summer your backyard probably looks like it needs a trim. Untidy hedges and overgrown shrubs begin to overlap to a point where you can't differentiate one from the other. But, while you might want to trim back dead, damaged, or diseased branches, most plants won't actually be dormant yet which means cutting them back prematurely could do more harm than good.
Although some greenery is more forgiving, trimming some specific plants during fall is an absolute no-go. If you want a healthy, flourishing garden come spring, these are the eight plants professional gardeners say you should absolutely avoid cutting back this time of year.
1. Ornamental grasses
They're great for introducing height to a modern garden border and they make a beautiful structural addition to your backyard, but ornamental grasses shouldn't be cut back in fall, no matter how unruly they get.
This is because some ornamental grasses remain attractive through the better part of the winter, plus they make important ecological habitats. 'Leaving these intact through winter provides visual interest and essential shelter for wildlife,' explains Tony O'Neill, owner of Simplify Gardening. 'Trimming them in early spring before the onset of new growth is advisable.'
2. Lavender
If you're wondering when to prune lavender, the midst of fall is certainly not the answer. This pretty purple flower responds best to a trim either in late summer / very early fall, or at the start of the new growing season in spring.
According to Tony, this is because fall pruning can expose lavender to winter damage. 'It's more beneficial to prune them in spring when the new green growth appears, fostering the plant's vitality and encouraging abundant blooms,' he says.
3. Hydrangeas
A colorful spectrum of hydrangeas makes a serious spectacle in a flower bed and they're one of the most classic blooms to introduce to your backyard. By now, however, it's likely that they've turned and begun to die off. And, although the spent heads might not make the same impact, you should avoid cutting back the shrub entirely this time of year.
'This is because certain species bloom on old wood which means they grow off of the previous year's growth,' notes Richa Kedia, plant expert and blogger at Nursery Lady. 'Instead, you should wait until late winter or early spring to prune them.' It's also a good idea to lay off deadheading now, too. Not only do the bursts of dried petals add some interest to your bare flower beds, but you also avoid the risk of removing any buds that flower in spring.
4. Buddleia
Also known as the Butterfly Bush, buddleia is known for its distinctive cone-shaped blossoms which attract butterflies and other pollinators with their rich nectar. This herbaceous perennial grows pretty quickly, so you might be tempted to cut yours back right now, but experts strongly advise against it.
'Pruning in the fall could subject these plants to winter cold damage whereas late winter or early spring pruning promotes new growth and a bounty of blooms,' says Tony. As Richa adds, there are also a host of benefits from a wildlife gardening point of view. 'The plant provides food and shelter for wildlife during the winter with its seeds and hollow stems,' she says.
5. Sedum
Sedum is a type of herbaceous succulent that produces fleshy, flat, or rounded leaves. The most common variety for gardens blooms in a cluster of tiny pink star-shaped flowers that last right through most of fall, which means you won't be able to enjoy its full display if you cut it back now.
'These hardy plants can also offer winter interest in the right conditions as well as attract birds,' says Tony. 'Early spring is the ideal time for pruning to make way for fresh growth.' Low-growing sedum can also make a great walkable ground cover that shouldn't need pruning or trimming at all.
6. Roses
When it comes to deadheading roses, it's best to remove the spent blooms as they die off. If we're talking about a bigger pruning session of entire branches, however, you'll want to hold off until the later winter or early spring.
'Pruning roses in the fall because can stimulate new growth that will be damaged by winter weather,' explains Richa. Most varieties of roses produce colorful rose hips - the accessory fruit that produces the seeds - which you might want to keep on your rose bush for a splash of seasonal fall color in your outdoor space.
7. Rosemary
Besides being a wonderful ingredient in the kitchen, rosemary brings an aromatic scent to your backyard and works especially well when used to border a garden path. It can grow quite unruly and might look unkempt right now if you prefer a more manicured look, but it's best you lay off the pruning if you want it to flourish again next year.
As Tony explains: 'This evergreen herb is best left untouched in the fall to avoid stimulating new growth that frost can kill. Prune in spring to shape the plant and encourage robust development.'
8. Boxwood (and other evergreens)
Boxwoods are a popular evergreen choice for fast-growing privacy hedges but, like rosemary, you might notice spindly shoots are ruining your usually neat hedge right about now. 'That said, boxwood shouldn't be cut back in the fall because it can cause the plant to become stressed and vulnerable to winter damage,' says Richa. 'Wait until late winter or early spring to prune it.'
The same goes for evergreens in general, such as cypress and arborvitae. 'Avoid pruning them in the fall because they need their foliage to protect them from winter weather,' says Richa. 'Wait until late winter or early spring to prune them.'
The Livingetc newsletter is your shortcut to the now and the next in home design. Subscribe today to receive a stunning free 200-page book of the best homes from around the world.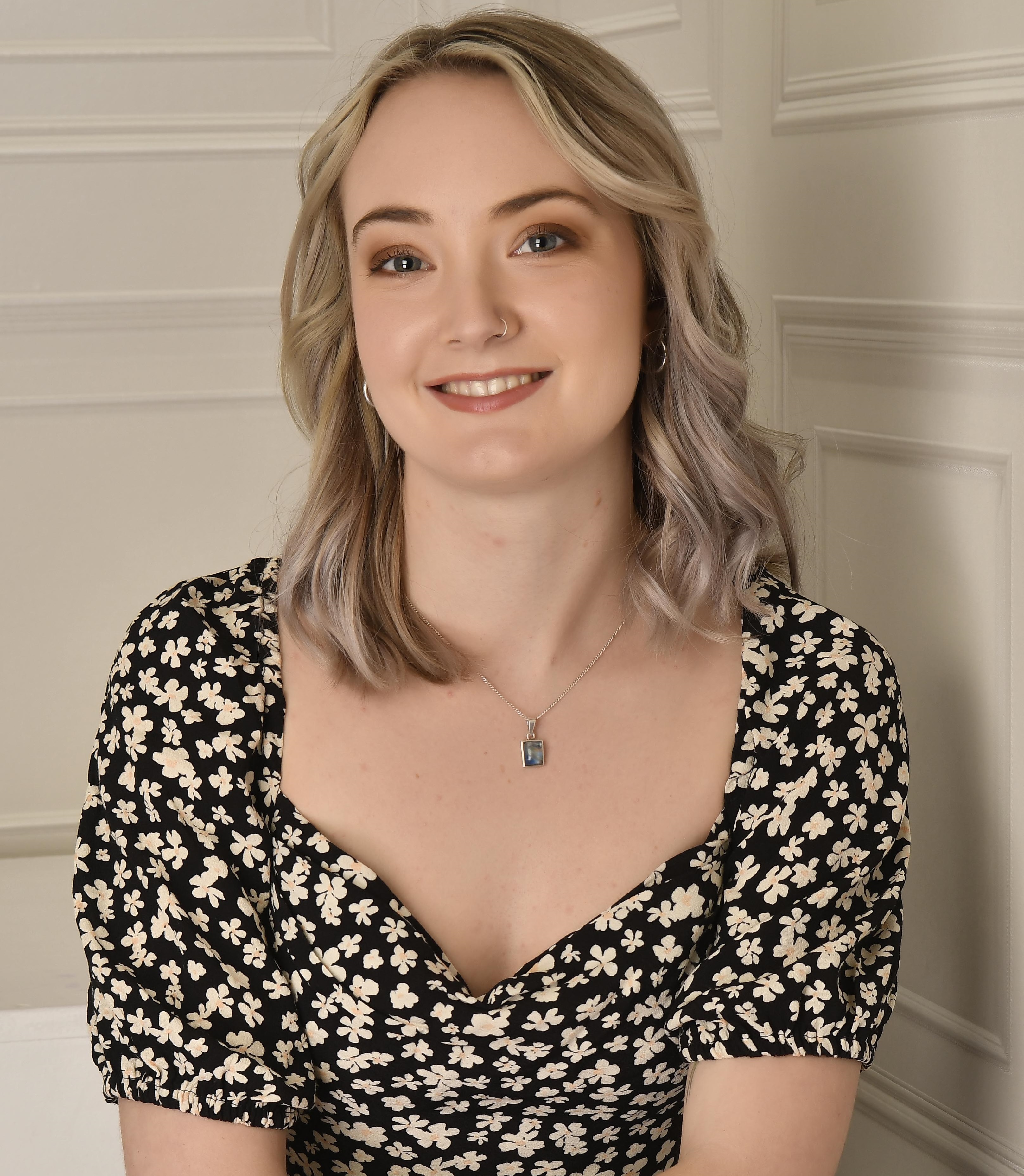 Lilith Hudson is the News Editor at Livingetc, and an expert at decoding trends and reporting on them as they happen. Writing news, features, and explainers for our digital platform, she's the go-to person for all the latest micro-trends, interior hacks, and color inspiration you need in your home. Lilith discovered a love for lifestyle journalism during her BA in English and Philosophy at the University of Nottingham where she spent more time writing for her student magazine than she did studying. After graduating, she decided to take things a step further and now holds an MA in Magazine Journalism from City, University of London, with previous experience at the Saturday Times Magazine, Evening Standard, DJ Mag, and The Simple Things Magazine. At weekends you'll find her renovating a tiny one-up, one-down annex next to her Dad's holiday cottage in the Derbyshire dales where she applies all the latest design ideas she's picked up through the week.