The biggest outdoor kitchen layout mistakes you can make – and the 5 rules designers always swear by
Avoid design regret by heeding the advice of these outdoor kitchen designers and navigate these common pitfalls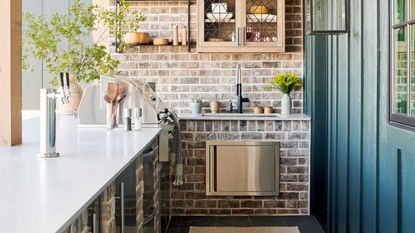 (Image credit: Lauren Taylor. Design: LH Designs)
The Livingetc Newsletter
For style leaders and design lovers.
Thank you for signing up to LivingEtc. You will receive a verification email shortly.
There was a problem. Please refresh the page and try again.
Outdoor kitchens may have become the big thing in backyard design, but while you might think installing one is a guarantee to make cooking outdoors easier and more accessible, that all really depends on how well you locate and lay out your space.
The best outdoor kitchen ideas encourage you to use them as they're as simple and hassle-free as your indoor kitchen, with the added benefit of being able to luxuriate in your backyard. The worst ones might look amazing, but don't entice you to actually use it for cooking or entertaining as it's awkward or troublesome to do so.
To avoid buyer's regret when it comes to your outdoor kitchen, we asked some experts for the mistakes they look to avoid, and the rules they follow to make these spaces better for socializing, grilling and more.
1. Locating it too far away from the house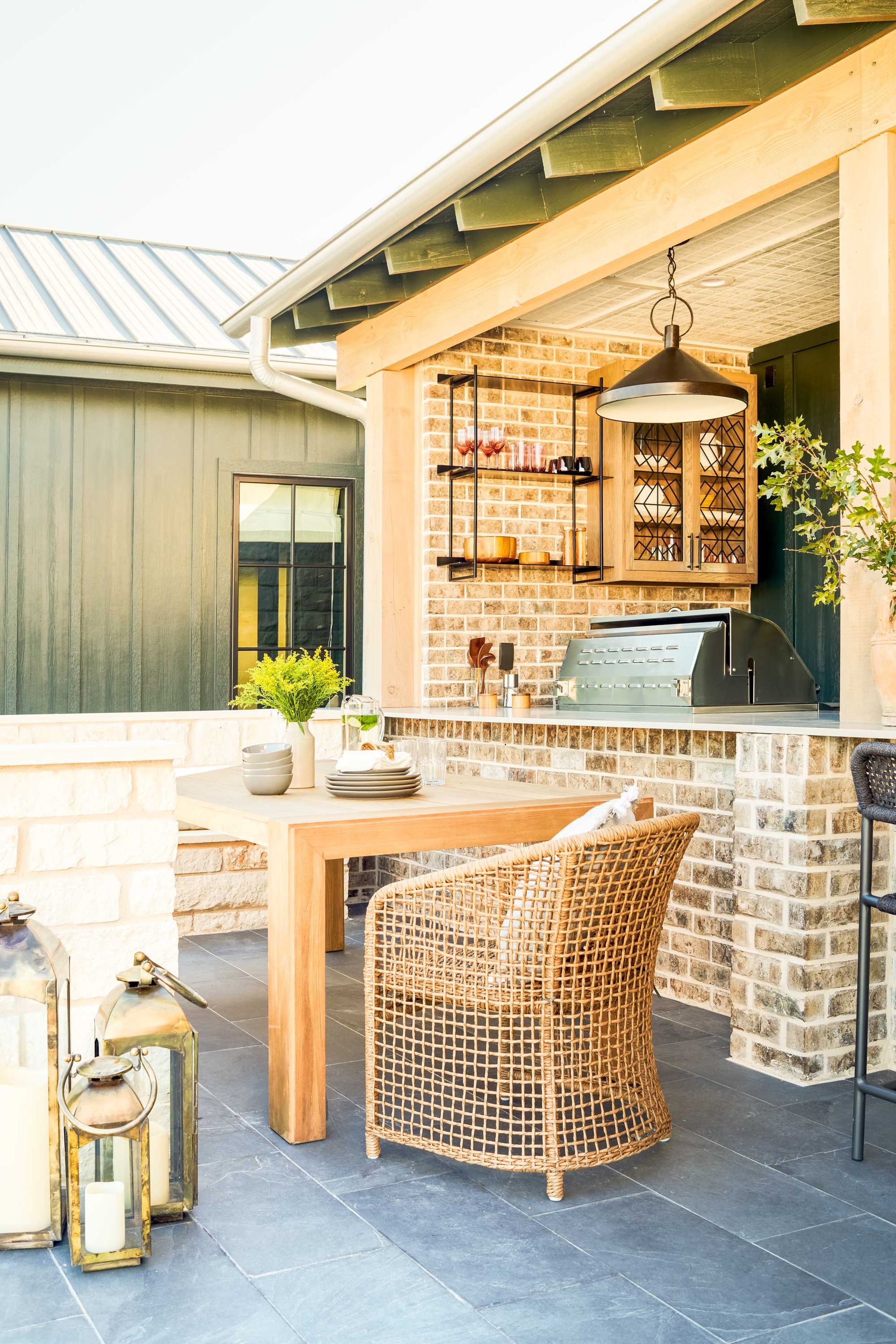 To begin with, it's worth considering the proximity of your outdoor kitchen to your house. Planning an outdoor kitchen at the far end of a large backyard might feel like a nice idea - a way to create your own dining getaway away from the house - but you might find it's less than practical in reality.
'I like to keep the outdoor kitchen close to the house because that way you can easily go in and out to get things,' explains designer Linda Hayslett of LH.Designs. 'You can have some storage outdoors, but indoor kitchens still tend to have more kitchen accessories. It can get exhausting going back and forth if the BBQ is far away from the house.'
If you do want to have your outdoor kitchen further away, you may want to make some additions to the space to help with this limitation. 'An outdoor kitchen that's a distance from the main house may need to contain more utilities like a sink, even a spice rack and a fridge so that the area can be self-contained,' Magnus Nilsson, lead designer at kitchen design studio Blakes London, explains. 'This may be overcomplicating the requirement, especially if there is a tradeoff for space. An outdoor kitchen close to the main house can benefit from fewer utilities, compensated by a little more organization prior to the food going onto the heat. It really comes down to how often the area will be used, budget and desired utility.'
2. Not considering the kind of host you want to be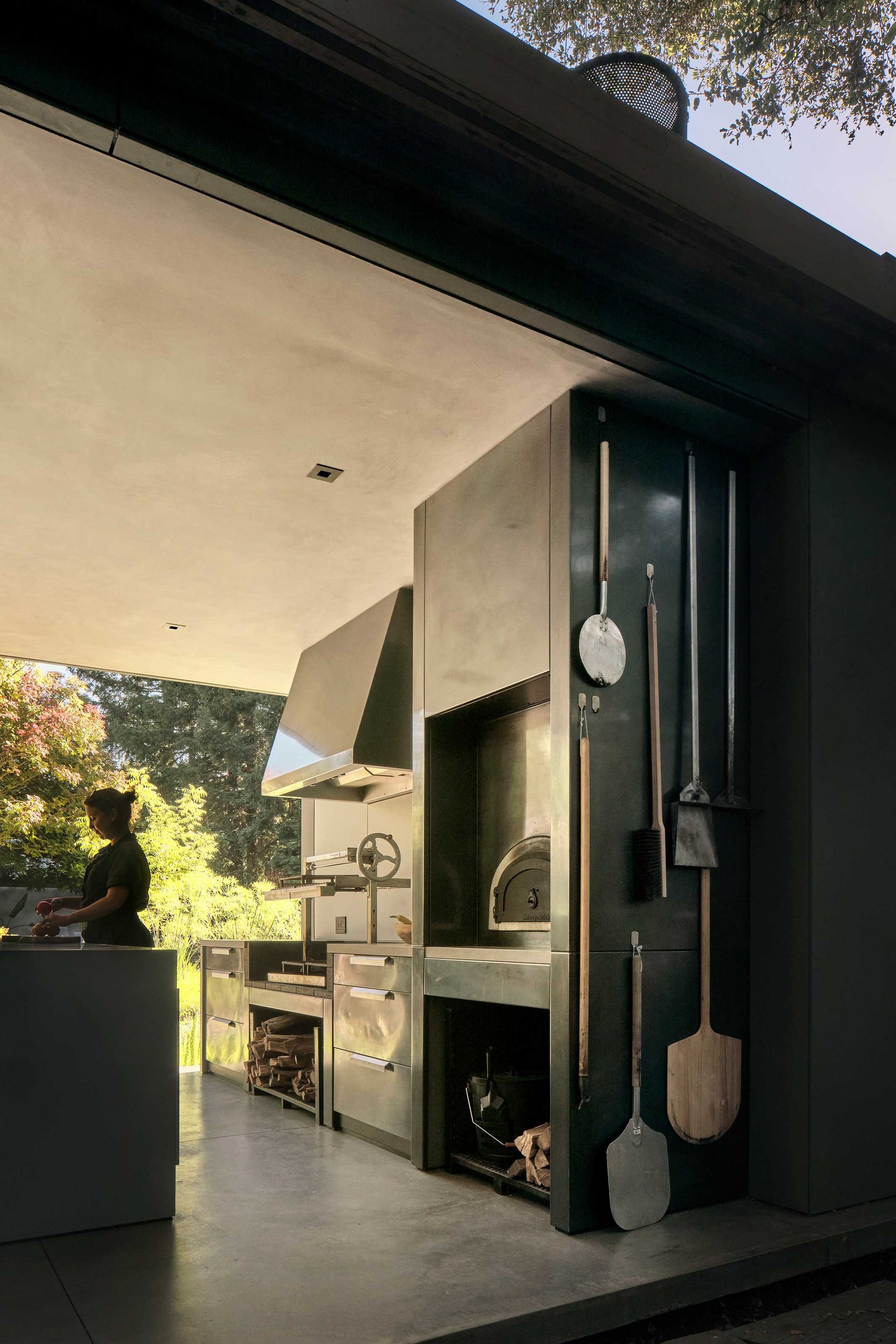 'When it comes to an outdoor kitchen layout, your choice should depend on what type of chef you are,' advises Magnus from Blakes. 'If you like to be the BBQ master and wish to keep guests or children at bay while you create your masterpieces, an L or a U shape with a counter works well. This helps to create a division between workspace and entertaining space. Placing a couple of stools at the counter for guests to perch while you work means you can still be sociable while working over your hot stove.'
If you're more relaxed about grilling, a simpler, 'one wall kitchen' layout will work fine. 'If you're keen for guests to get involved in the cooking, a straight run is advantageous as it offers guests unfettered access to sidle up to the grill and get stuck in,' Magnus adds.
3. Not leaving enough countertop space on either side of a grill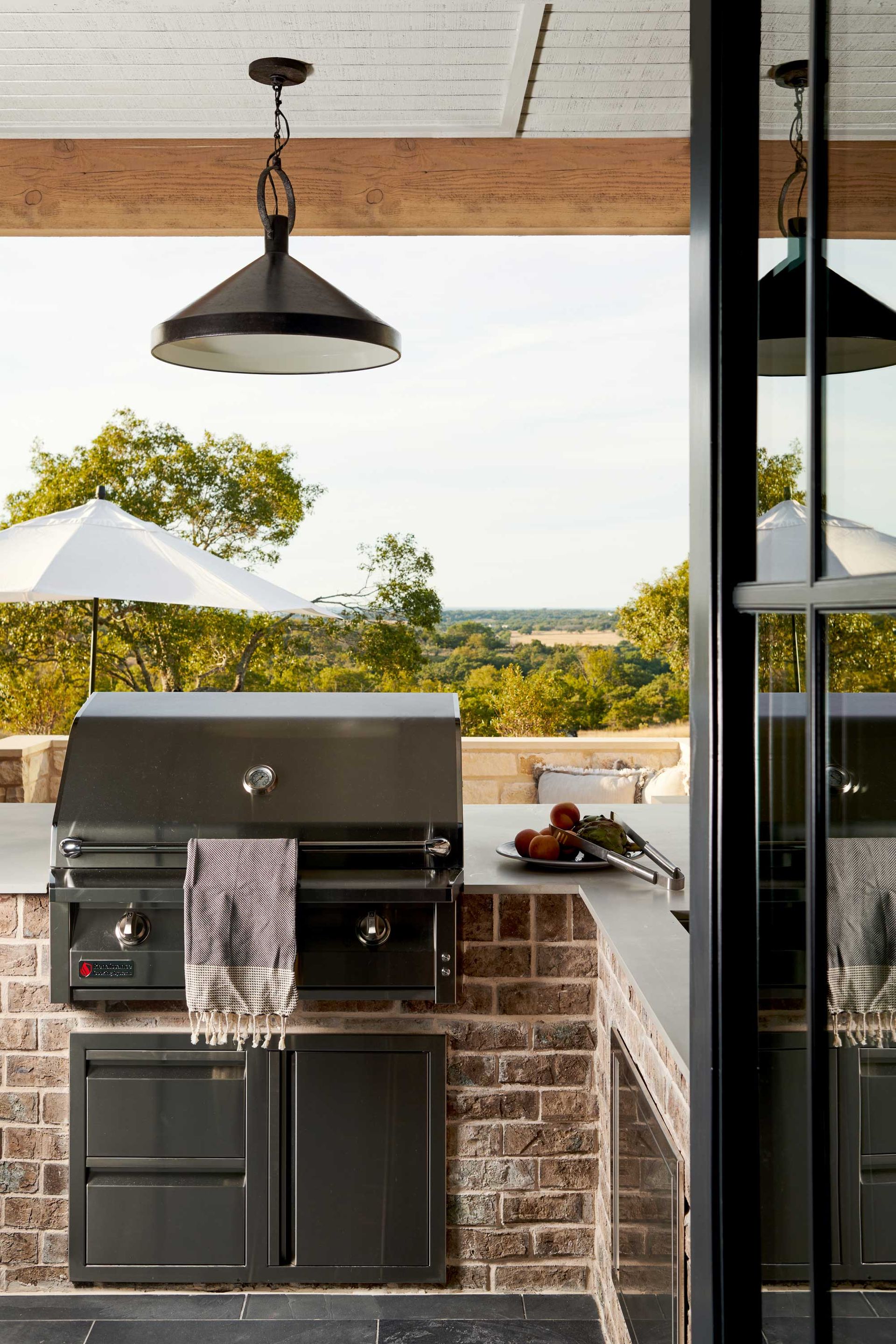 You may also want to think about the sort of cooking you do outdoors versus indoors, and adapt your layout to match, especially when it comes to making outdoor kitchen countertop space available.
'A central grill position is purely a practical consideration,' explains Dan Loe, an architect at Foresite Studio. 'Frequently, we're prepping larger quantities of food when using the outdoor kitchen, so a centrally located grill allows plenty of counter space on each side.'
It also gives you space to separate cooked and uncooked meats, avoiding any cross contamination as you continue to grill.
4. Forgetting to consider your backyard's aspect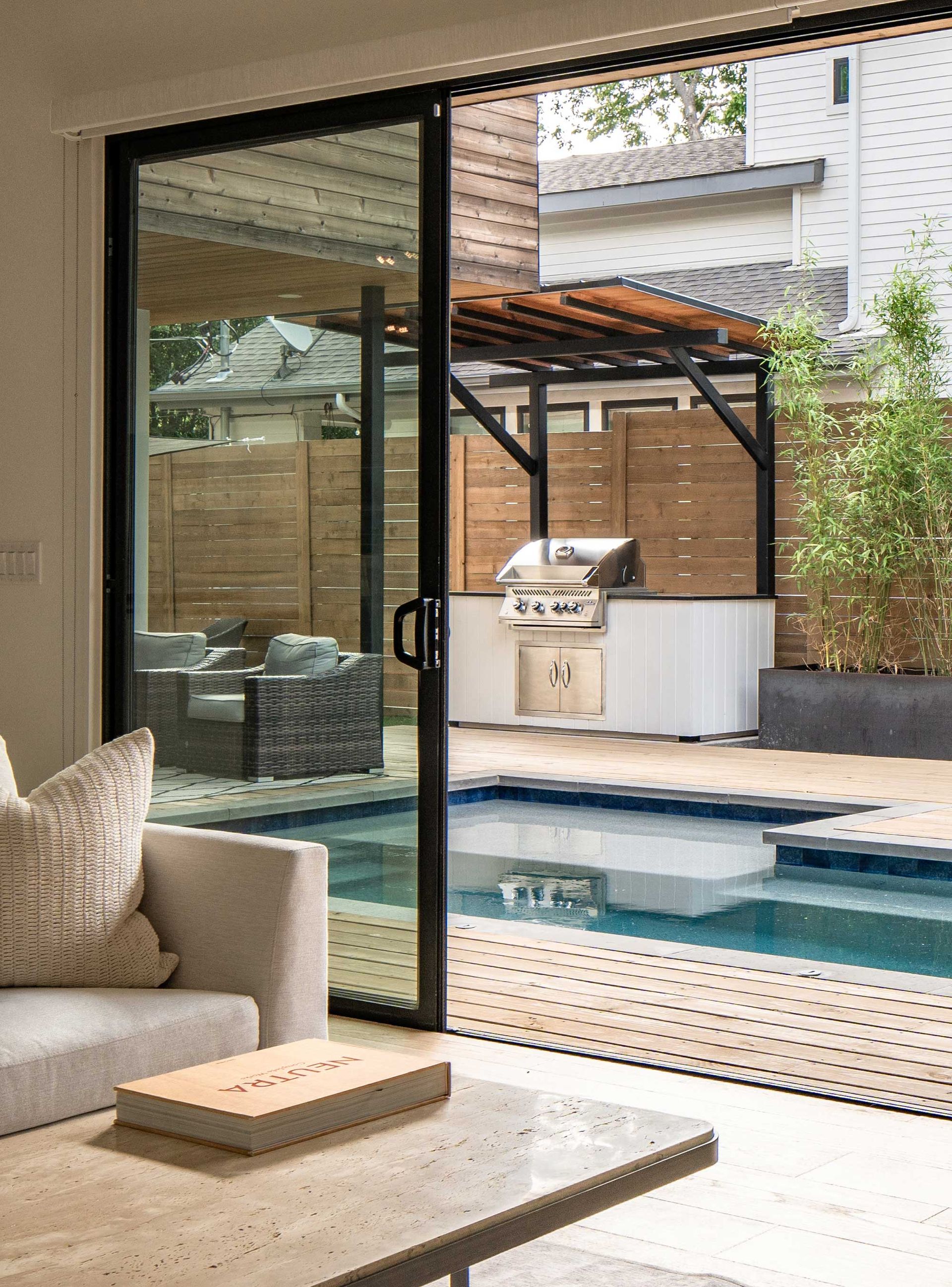 Weather should also play a role in deciding the position of your outdoor kitchen, whether you're looking to soak up some sun, or avoid any inclement forecasts.
'It's worth thinking about the times of day that you are most likely to be using your outdoor kitchen and where the sun will be at that time,' adds Magnus. 'If you're cooking in bright sunshine or plan to use your space all year round, as many champions of the Egg BBQ tend to do, you may wish to place the kitchen under a pergola which will not only protect you from sun and rain, but also your units.'
Being closer to the house creates the opportunity for shelter to create outdoor shade attached to the rear, where elsewhere in your outdoor space, you might need to build a freestanding structure to cover your kitchen.
5. Thinking it's completely different to your indoor kitchen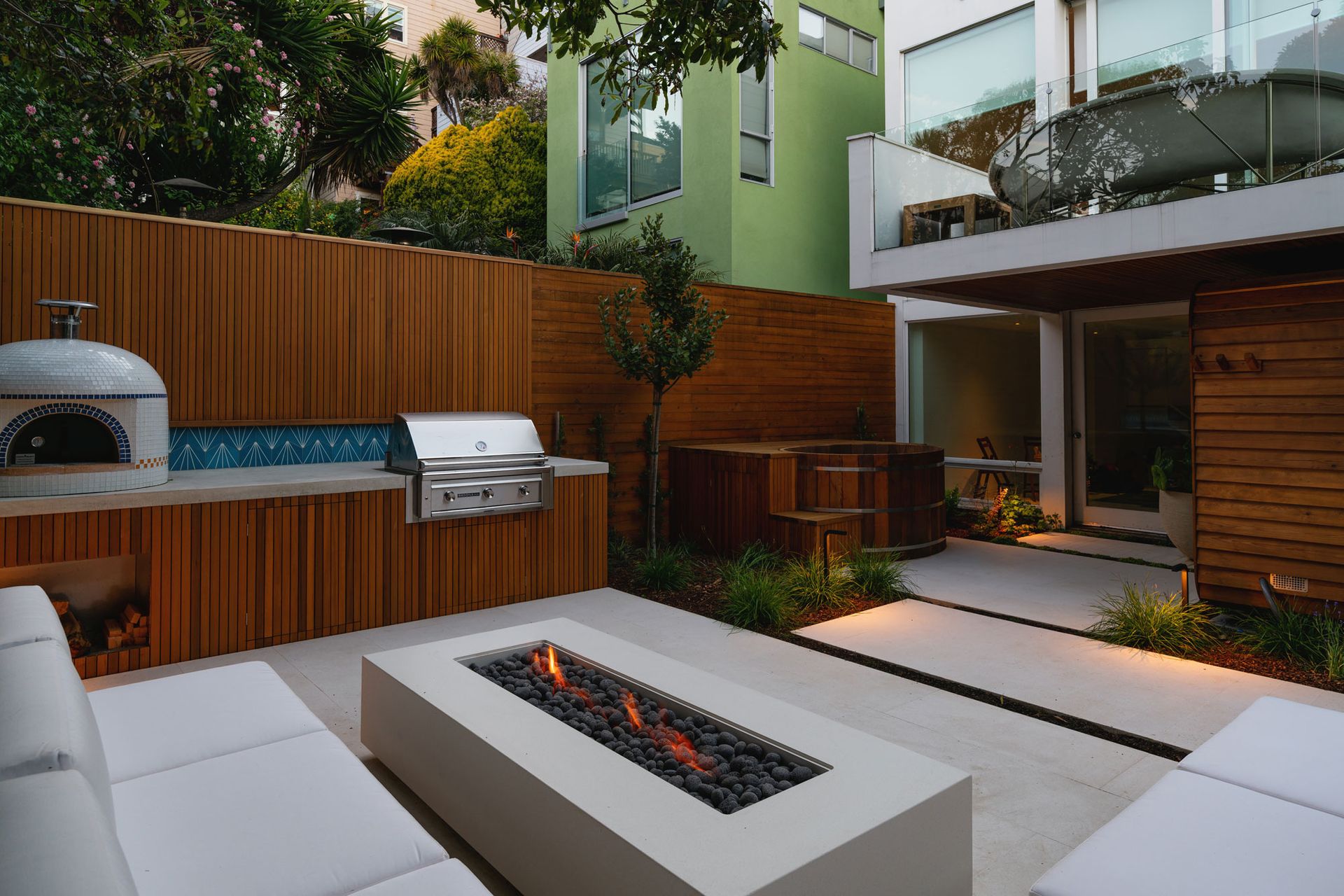 When it comes to an outdoor kitchen, there are lessons to learn from your kitchen layout indoors. 'Outdoor kitchens should be looked at similarly as an indoor kitchen,' says Linda of LH.Designs. If you want to create a layout that's practical to use, for example, you can choose a set-up that creates a 'working triangle', much like in your indoor kitchen, between the fridge, stove and BBQ.
'I say this, but most outdoor kitchens are missing one large item that indoor kitchens have, a standard size refrigerator. Most outdoor kitchens can incorporate a small fridge or beverage fridge, but being close to the actual kitchen is important to get to food quicker,' Linda adds.
Certain layouts will better create a working triangle, including so-called 'grill islands'. 'The best layout for an outdoor kitchen is one that either has an island or a peninsula so the BBQ can be a part of the main action like an indoor kitchen,' Linda explains.
For style leaders and design lovers.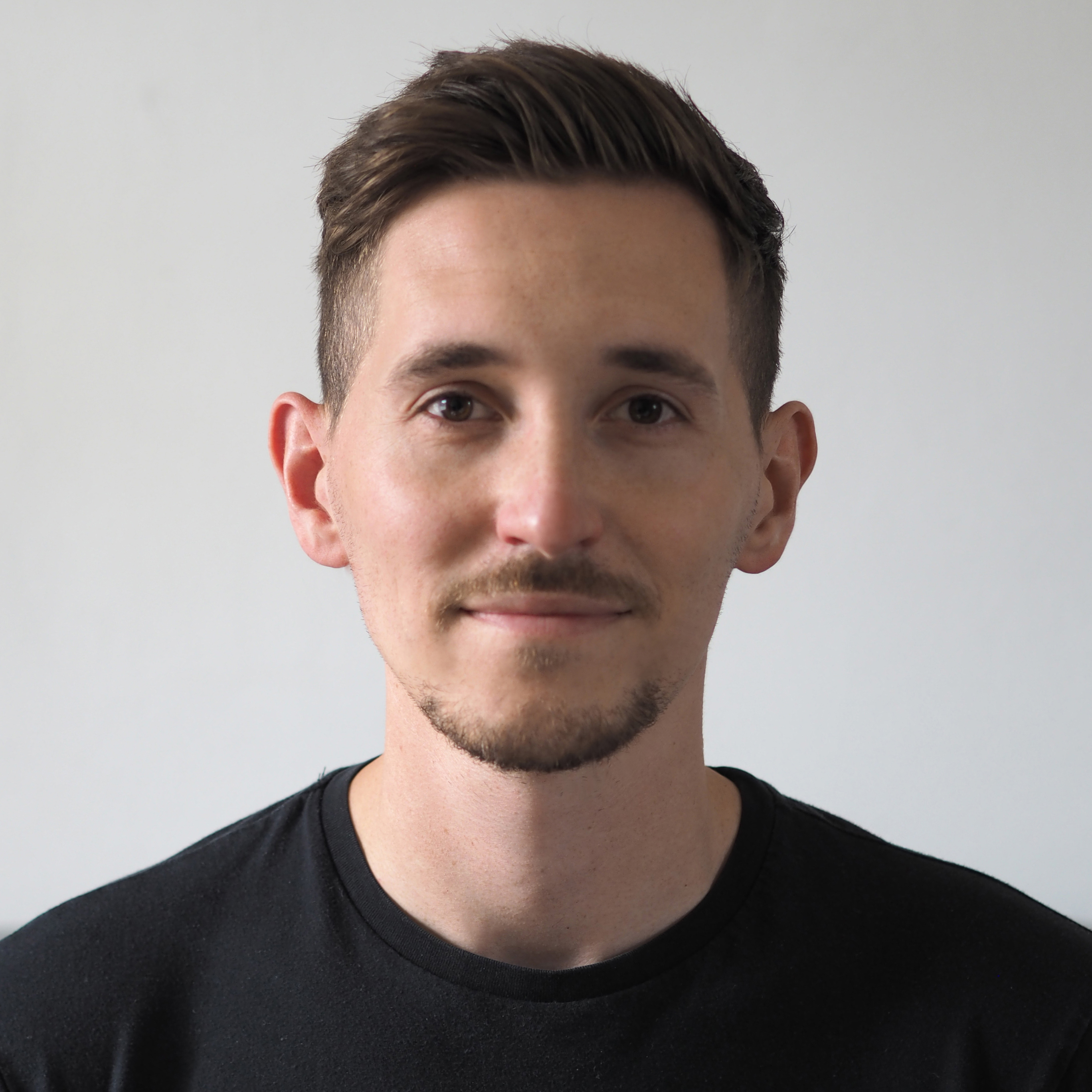 Hugh is the Deputy Editor of Livingetc.com. From working on a number of home, design and property publications and websites, including Grand Designs, ICON and specialist kitchen and bathroom magazines, Hugh has developed a passion for modern architecture, impactful interiors and green homes. Whether moonlighting as an interior decorator for private clients or renovating the Victorian terrace in Essex where he lives (DIYing as much of the work as possible), you'll find that Hugh has an overarching fondness for luxurious minimalism, abstract shapes and all things beige. He's just finished a kitchen and garden renovation, and has eyes set on a bathroom makeover for 2023.