'Your future self will thank you for it' - 5 tips on organizing your fall decor for next year, from pro organizers
Get your decorations in order ahead of the Christmas period with these five helpful tips from the professionals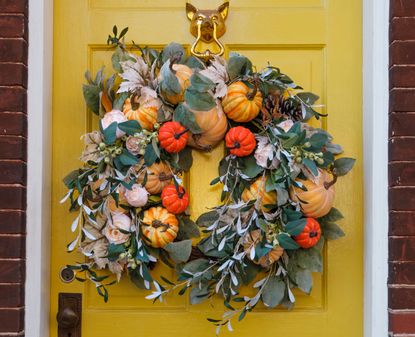 (Image credit: Getty Images)
As October draws to a close it's natural that we cast our minds to Christmas, but there's no use thinking about dressing the tree until your fall decor is packed away. We know it can feel like an overwhelming task to sort through all your seasonal decorations and organize them efficiently. Every year it seems to descend into a box of chaos - all within a larger, even more disordered cupboard - but it has to be done.
Consider this the year to actually sort through your fall décor once and for all, decluttering what's necessary and formulating an efficient way to store what's left. When it comes to unpacking it all next year, your future self will be so grateful for the prior work you've done to get it in order.
It might seem impossible now, and you probably want to wait until the spookiest night of the year is over before you do, but there are some helpful methods out there to get you started. Here are five tips from professional organizers to help you declutter your fall decor at the end of this month.
1. Have an audit
To organize any space, you should always start with a declutter. We are all guilty of holding onto things we no longer need but now is the ideal time to have an audit of your fall decor.
'The first step is to prune your holiday decor,' says professional organizer, Melissa Gugni. 'Sacrilege to many I know, but to quote Marie Kondo, does that oversized Santa with the missing eyes "spark joy"?' she asks. These are the questions you need to ask when packing away your fall decor.
'Before putting away your holiday decor, consider donating the decor items you didn't use this year and never left the storage box,' adds Di Ter Avest, professional home and lifestyle organizer. 'Then, take a moment to discard any broken or damaged items that can't be repaired.' Streamlining your fall decor will make it far easier to store and help your home to be less cluttered.
It can be difficult to know how to start decluttering, but asking yourself these simple questions and assessing the state of your stuff can help get the ball moving. Are your ceramic pumpkins cracked? Are your felt bats looking worse for wear? If so, now is the perfect time to clear them out.
2. Categorize
When packing away it's wise to sort your chic fall decor into groups based on type. 'To make packing and unpacking easier, sort your decor into categories,' says Di. 'Put all your lights, fall wreaths, and ornaments in separate groups.'
If you haven't already, it's a good idea to divide your decor by season or holiday, too. There's no need to search through Easter baskets when you're looking for the stockings. Having all your Halloween decorations stored in one place will make decorating next October far more efficient.
3. Label
'Clearly label each storage container with its contents,' says Di. This will make your storage system so much more manageable in the future. 'Labeling will make it much easier to find specific items next year. You can also number the containers and create a Google Doc to list everything you put in a container and find what you need quickly,' she adds. If you love tech you can even organize by QR code with this $10 QR label kit from Amazon!
4. Protect it
When storing away your décor, it's vital that the delicate pieces are given appropriate protection if you don't want to find them damaged when you go to retrieve them next year. For fragile items don't scrimp on the bubble wrap, advises Di. Double up with tissue paper and place cardboard between each layer of items for added safety.
'There are specialized ornament storage boxes (like these from Amazon) or containers with dividers to protect them and keep them organized,' Di says. 'But, if you don't have these, you can use egg cartons, cardboard dividers, or even plastic cups to separate ornaments.'
To maximise space you can compact all your fabric decor pieces separately. 'Use a vacuum bag to store special fall linens, pillows, and other textile items,' says professional organizer Forrest McCall. 'These keep fabrics dust-free and in shape ready for next year,' she says. 'It will also minimize the space it takes up.'
5. Safe location
'Choose a dry and cool storage area, such as a basement or attic, to store your holiday decorations,' suggests Di. 'Avoid areas prone to temperature extremes or moisture, as this can damage your decorations, and melt candles, for example.'
Just like any storage idea, it's important to invest in quality boxes that will keep your decor in top condition, so invest in some proper containers for the job. Your future self will thank you for it, and who knows, you might even enjoy the task of arranging them!
Everything you need to organize you fall decor
The Livingetc newsletter is your shortcut to the now and the next in home design. Subscribe today to receive a stunning free 200-page book of the best homes from around the world.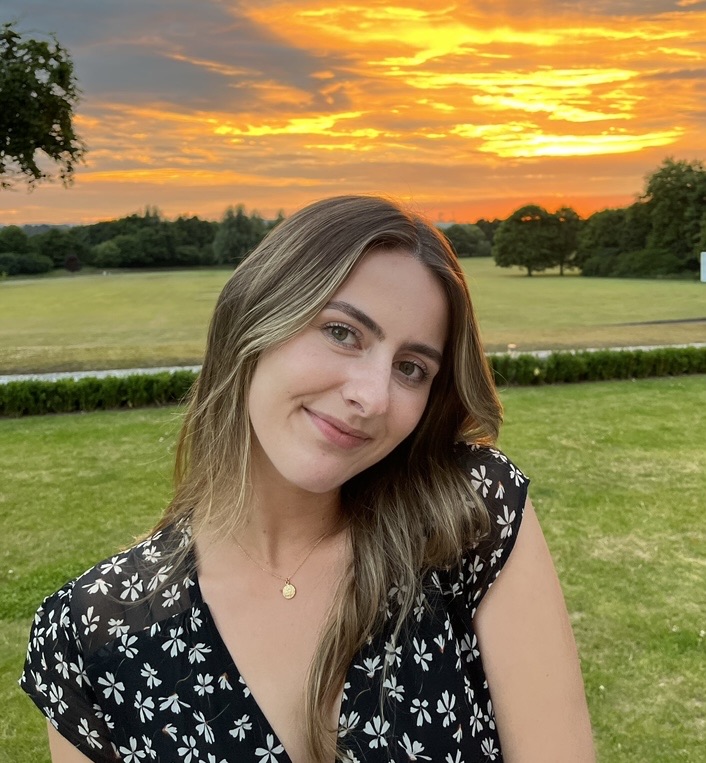 Amy recently completed an MA in Magazine Journalism at City, University of London, with experience writing for Women's lifestyle publications across arts, culture, and beauty. She has a particular love for the minimalist aesthetic mixed with mid-century furniture, especially combining unique vintage finds with more modern pieces. Her previous work in luxury jewellery has given her a keen eye for beautiful things and clever design, that plays into her love of interiors. As a result, Amy will often be heard justifying homeware purchases as 'an investment', wise words to live by.