When should you use knobs vs pulls in a kitchen? The simple rule of thumb to know (and why I decided to break it)
Is deciding between knobs vs pulls for your kitchen handles an aesthetic choice, or a functional one? Here's what the experts have to say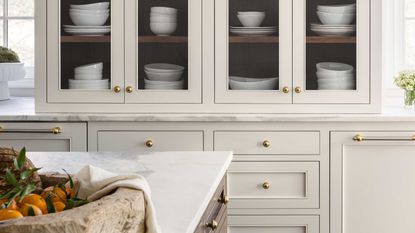 (Image credit: Nate Sheets. Design: Kobel + Co Interiors)
The Livingetc Newsletter
For style leaders and design lovers.
Thank you for signing up to LivingEtc. You will receive a verification email shortly.
There was a problem. Please refresh the page and try again.
Having renovated my own kitchen recently, the decision I spent the most time on was probably the handles – in fact, almost an agonizingly long time.
However, it was for a good reason. The handles you choose for your kitchen cabinetry hold a lot of power. 'Stylistically, the hardware serves as an important visual element,' Bob Bakes, head of design at kitchen design studio Bakes & Kropp. 'It is often thought as the jewelry of the kitchen.'
For me, that meant they had the power to give a wider design context to what was a relatively simple modern kitchen cabinetry which I had chosen for my space. Those handles were really going to set the tone.
Along with the many different styles of handle available I had to consider, there was also the question of what type I wanted to use across the various components of my kitchen. While it might feel almost instinctive as to what kind of handle you have in a kitchen on a drawer versus a door, for example, have you ever taken the time to consider which is best suited where?
Of course, kitchen designers have a rule of thumb for choosing hardware for cabinets, but what is it? And how important is it to stick with it? I asked some experts to get to the bottom of this design conundrum.
Luke is a freelance design writer and award-winning blogger, who specializes in luxury interiors. He spoke to interiors experts and kitchen designers to find out whether his own choices of kitchen handles were the right idea in retrospect.
How do you decide whether kitchen cabinets should have knobs or pulls?
Okay, so let's circle back to that rule of thumb – when exactly should you use a knob vs a pull on kitchen cabinets?
'Doors typically have knobs, while drawers typically have pulls,' explains John McDonald, founder of Semihandmade. 'An exception would be with a very tall pantry, broom closet, or appliance door where a long pull makes more sense for scale and size of the door.'
Bob Bakes, designer at Bakes & Kropp, has the same rule: 'Generally, we defer to function in determining whether should knobs or pulls should be employed,' he explains. 'While hardware is primarily considered for layering texture, it also helps clearly define roles for cabinetry: knobs for doors and handles for drawers.'
Does it matter if you don't stick to this rule?
With those words, I have a confession to make: I chose pulls for both doors and drawers in my own kitchen. It meant I could use the same handles throughout, and as I was working with a small kitchen space, helped streamline the design by not introducing too many disparate elements. The question is, did I get it wrong by not specifying both?
There is a practicality issue to consider, after all. 'Knobs are typical for more light-duty like a cabinet door while pulls are most common on drawers where there is a lot more weight inside and greater force is needed to open them,' explains John from Semihandmade. You might not then, for example, want to combine a knob with the likes of a pan drawer, which is likely to have heavier contents.
Other than that, as long as the placement of the handle works with your cabinet door ergonomically, there's not a hugely compelling reason to be bound by this rule. 'Certainly there are best practices on which piece of hardware goes best with each style of cabinet, but we often see exceptions, and most of the time they look great,' John says.
Bob, too, agrees: 'As with most things, this is not a hard rule and homeowners should feel empowered to experiment.'
How do you combine knobs and pulls successfully in a kitchen scheme?
Now you know the functional rule of thumb, how do designers make a combination of knobs and pulls look good, too? Mixing both is common in a kitchen, after all, but making them work aesthetically requires a bit of big-picture thinking.
'Unless someone is going for a very sleek and modern look which would involve all pulls running horizontally, it is most common to see a mix of knobs and pulls in a kitchen,' says John. The key to getting it right is looking at the balance.
'Care should be taken to ensure the sense of balance is maintained,' Bob advises, especially considering you don't want your handles to overwhelm your cabinetry. 'Pulls can be a bit more commanding than a knob, however there are slimmer, more pared options, too.'
'Rather than a universal rule of thumb, we look at hardware as part of the visual mix of all of the elements in the space, and like to take into account what the eye is experiencing holistically when encountering the space,' explains Mallory Robins, co-founder of interior design studio Kobel + Co. 'When you step back, are you reading a lot of vertical or horizontal lines? If so, perhaps the round shape of a knob would be a strong way to creating a soothing visual break.'
Raelle knobs, $7.95 each, CB2
These classic with a twist knobs bring some drama to the kitchen that will definitely elevate a space.
Acrylic/gold pulls, $40.99 for 10, Amazon
A classic style pull with a modern acrylic center makes for an interesting contrast that will bring plenty of character.
For style leaders and design lovers.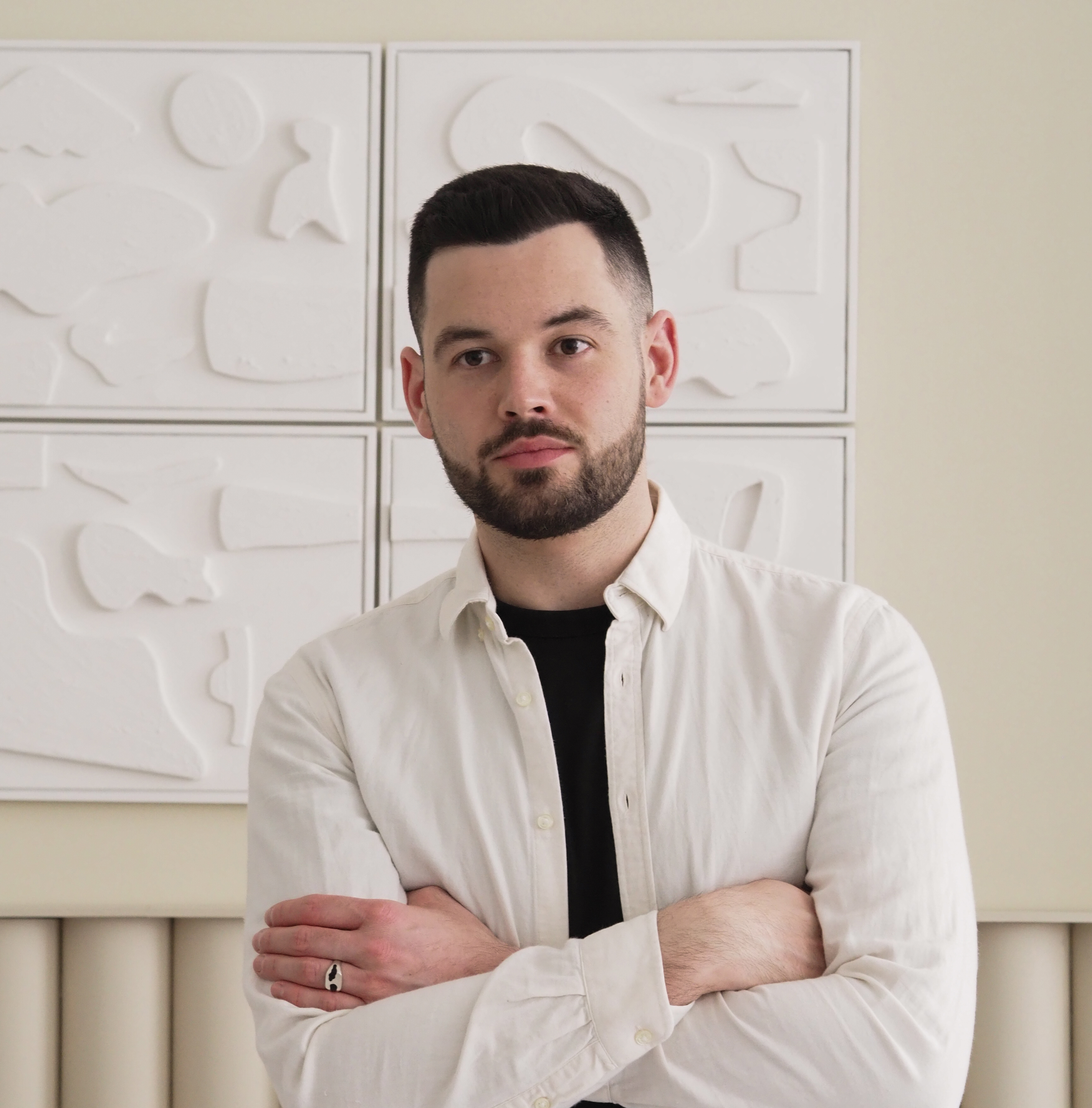 Luke Arthur Wells is a freelance design writer, award-winning interiors blogger and stylist, known for neutral, textural spaces with a luxury twist. He's worked with some of the UK's top design brands, counting the likes of Tom Dixon Studio as regular collaborators and his work has been featured in print and online in publications ranging from Domino Magazine to The Sunday Times. He's a hands-on type of interiors expert too, contributing practical renovation advice and DIY tutorials to a number of magazines, as well as to his own readers and followers via his blog and social media. He might currently be renovating a small Victorian house in England, but he dreams of light, spacious, neutral homes on the West Coast.