How to properly paint ombre walls for a gradual gradient, with a stress-free method for decorating novices
Ombre walls make a serious design statement, but to get them right you'll need to know how to properly execute the idea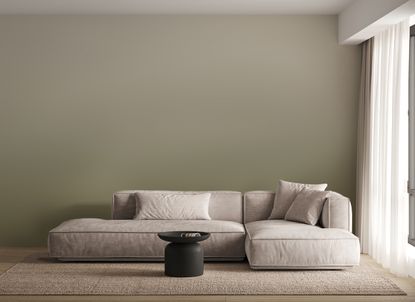 (Image credit: Bobbi Beck)
Ombre walls are having a real moment in the world of design, and we're always fans of a painting trend that embraces color head-on. There's no doubt that a gradient scheme on your walls can add serious depth and dimension to your space - and of course, it makes a serious statement as an accent wall - but if you've ever wondered how on earth you actually execute the look, then you're not alone.
Honing the skill of painting a room is one thing, but managing to blend a series of colors into a gradual gradient is in another realm entirely - or so I thought. As it turns out, painting an ombre wall isn't actually half as difficult as it seems, or at least, that's what painting professionals claim. And if you don't fancy taking the risk of some DIY decorating, there are now plenty of ways to achieve the look without even picking up a paintbrush.
If you wondering how to embrace this interior design trend on your walls, here's everything you need to know about the practical application of an ombre idea, paint or no paint.
Why are ombre walls making a comeback?
There's no denying that ombre walls are a bold design idea that isn't for the faint of heart. As such, it's a trend that's floated in and out of favor over the years, but it nevertheless captures our hearts every time it finds its way into public consciousness. Why, though, has it made such a sudden comeback?
'Ombre walls are a fun way to add depth to a room, and it's a bold decorating idea that typically costs less than wallpaper,' explains painter and decorator Tila Lee, owner of Pretty in Paint School. 'It's also more fun than just a boring single-colored feature wall!
There's also the added fact that your ombre wall, with your personally chosen shades, will be a completely unique feature. As we all look to make our homes an extension of our personalities that exude character and charm, individual ideas like this one become more appealing.
'We love the tried-and-true grays and the black-and-white themed kitchens and rooms, but there is something enjoyable and unique about doing an accent gradient wall,' says Dennis Kalian, owner of Five Star Painting of White Plains, a Neighborly Company. 'Ombré or Gradient walls are an exciting way to spruce up a small and large room and we like to refer to them as a fun and unique accent wall that often becomes a talking point.'
How to paint ombre walls
Once you've decided to follow through with an ombre paint idea, you'll next need to decide where you want to introduce one. 'I always suggest picking a room with a good amount of natural light,' says Dennis. 'It's also a good idea to start with an accent wall as an entire room done in an ombré can be too much for the eyes to take.'
With your space chosen, it's time to pick up the paintbrush. Before you get stuck in, however, you'll need to brush up on the correct paint technique if you want to execute the look properly. Here's a five-step guide to set you on your way.
1. Gather your materials
A paint idea like ombre walls isn't quite as straightforward as your bog-standard decorating job. While it's always important to have your tools and materials prepared before you get started on any paint project, it's especially vital when you're working with multiple colors (and tools) like you will for this one.
First, begin with the fun part. 'Start by selecting three or more paint colors, including lighter and darker shades of your chosen hue,' says Dennis. While you can get away with two shades, Tila agrees three is always preferable for a more gradual gradient look. 'However, you will need five paint trays as you'll be mixing the paints together in between the layers to help smooth the transition points,' she adds. 'You'll also likely want several brushes going at the same time so you can keep the edges wet as you go along with your colors.'
Painter's tape (particularly Frog Tape) is also a must if you're not confident with cutting in. 'For paint application, procure paint rollers and brushes,' Dennis adds. 'It's advisable to opt for a good quality brush that can be reused, whereas roller covers are disposable. Ensure you have a sturdy step ladder, too, and always seek assistance when using one.'
As per every paint job, you'll also need the likes of mixing sticks, sandpaper, and clean rags for any clean-ups. Sponges can also be especially useful when it comes to blending your colors. 'Depending on the size of the wall, plan for the appropriate paint quantities, ranging from a sample size for each color to a quart for the lighter shade,' notes Dennis. 'Additionally, you'll probably need a gallon of high-quality white primer to properly prepare the surface.'
2. Prepare your workspace
When it comes to how to paint a wall, cutting corners is out of the question. That goes for any redecorating endeavor, but especially so for a daring project like this one.
'Start by preparing the workspace,' says Dennis. 'Remove any pictures or mirrors from the wall and remove or cover nearby furniture, laying down drop cloths to protect the floor. Next, clean the wall with mild soap and water, allowing it to dry thoroughly.'
Remember to lightly sand any wall imperfections. Since something as bold as a gradient wall is sure to draw attention, you don't want it to be ruined by any noticeable bumps, lumps, or scratches. 'Fill small holes with DIY compound, and sand once dry,' Dennis instructs. 'Use painter's tape to cover baseboards, moldings, and adjacent walls carefully, then prime the walls with a single coat of high-quality white primer.' Now you're all ready to get down to the paint application.
3. Apply a base layer
Although it may look the case, ombre isn't a case of painting an upper portion of your walls one color and the lower portion another. Instead, you start with a base color that gradually blends into a darker shade that's added afterward. Think zebras being white with black stripes, rather than an equal proportion of black and white.
'Apply the base layer using a paint roller to cover the entire wall with the lightest shade of your chosen paint color,' says Dennis. 'Allow it to dry before going any further.' Even if your accent wall is already painted in the color of your choosing, it's a good idea to give it a fresh coat to help with ease of later color applications.
4. Bring in your darker color
Base out of the way, it's time to turn to your other colors and employ the ombre technique. 'Pour the darker paint color into a tray and start painting about one-third of the wall from the bottom with this darker shade,' Dennis says. 'Before the darker paint dries, take a dry brush and gently blend the boundary between the darker paint and the lighter base layer using upward and downward motions, creating a seamless transition.'
For an even more gradual shift, he suggests mixing a portion of the lighter and darker paint shades in a separate tray to create a mid-tone, then applying it where the two colors meet. Don't let these colors overlap, however, otherwise you could be left with an unsightly brown tone that's difficult to blend out.
5. Blend the colors with a brush or sponge
Now you'll need to focus on blending all of your colors together for that gradual gradient effect. 'A good tip while switching between shades is to apply paint while the layer below is still slightly wet,' says Tila. 'Typically, I recommend top to bottom, left to right, as the order of operations for painting anything but for ombre walls, I recommend bottom to top. Generally, the bottom is your strongest and darkest hue.'
'To achieve a smoother transition, consider using a damp sponge to dab over the boundary where the two colors meet, blending them for a softer look,' Dennis adds. 'Conduct a thorough inspection of the wall to ensure a smooth gradient. If you notice any noticeable harsh lines, gently blend them using a dry brush or sponge and allow the wall to dry completely, ideally overnight.' Don't forget that when it comes to how long paint takes to dry, you'll also need to factor in several days for the paint to cure completely.
How do you make two paint colors fade into one another?
If you're worried about mastering the perfect gradient, Dennis has some extra tips for blending out your work. First, pay the extra and decorate with three colors instead of two. 'An ombré or gradient wall can be done in as little as two, however, we suggest painting at least three colors or more to get the best transition of colors from lighter to darker,' says Dennis. He also suggests practicing your blending technique on some construction paper before you start the process on the wall.
'You should also do your best to keep the paint wet during the blending process,' he adds. 'If it dries too quickly, achieving a nice smooth gradient becomes tougher.' He also encourages you to bear in mind that lighting can really impact how the ombré effect appears. 'Keep in mind your wall will look different depending on the natural light and any lighting you may have in the room,' he says. 'This is the fun of it as well.'
If in doubt, use an ombre wallpaper instead
Last but not least, if you're really doubting your painting prowess, ombre wallpaper is a far easier way to get the same gradient look. 'Painting an ombre wall is not quite as tricky as most would think and can be a bit more fun than putting up wallpaper, however, it can be limiting from a design perspective as it's very difficult to get smooth gradients and tricky to blend multiple colors,' says James Mellan-Matulewicz, Creative Director at Bobbi Beck.
'Wallpaper on the other hand offers much greater variety when it comes to design,' he continues. 'As the design is a non-repeat, you would be buying a mural, which is typically made custom to your wall size, however, they're relatively simple to install and don't differ too much from applying standard rolls of wallpaper.'
If you want to set yourself a challenge, however, and have the freedom to pick colors of your choosing, a DIY paint idea is the way forward. As Dennis summarizes: 'Painting a gradient wall can be fun - and it can also be a challenging and time-consuming process - but you always have the easy button by calling in a professional to facilitate the project for you.'
For fading your ombre paint idea, you will need...
The Livingetc newsletter is your shortcut to the now and the next in home design. Subscribe today to receive a stunning free 200-page book of the best homes from around the world.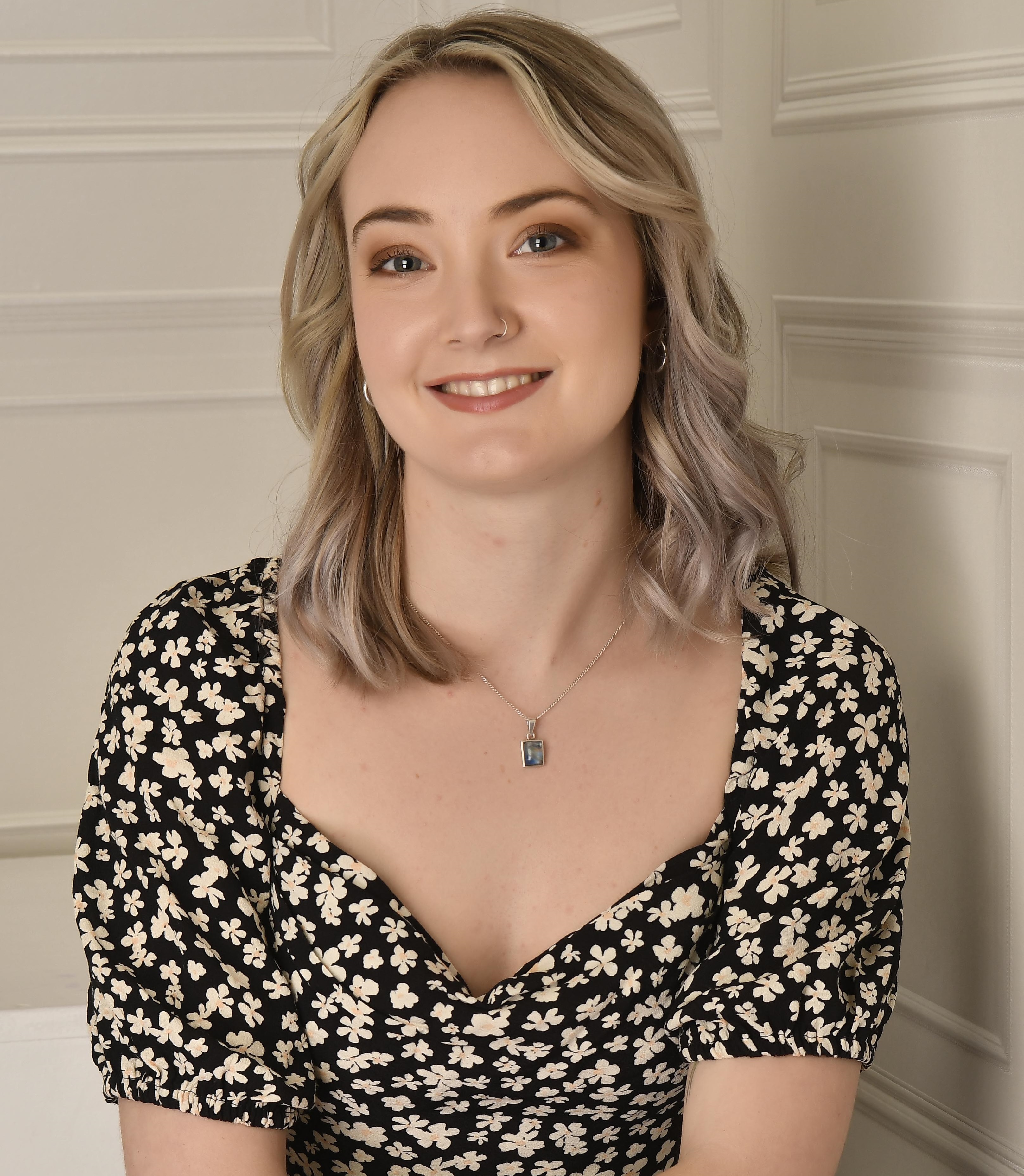 Lilith Hudson is the News Editor at Livingetc, and an expert at decoding trends and reporting on them as they happen. Writing news, features, and explainers for our digital platform, she's the go-to person for all the latest micro-trends, interior hacks, and color inspiration you need in your home. Lilith discovered a love for lifestyle journalism during her BA in English and Philosophy at the University of Nottingham where she spent more time writing for her student magazine than she did studying. After graduating, she decided to take things a step further and now holds an MA in Magazine Journalism from City, University of London, with previous experience at the Saturday Times Magazine, Evening Standard, DJ Mag, and The Simple Things Magazine. At weekends you'll find her renovating a tiny one-up, one-down annex next to her Dad's holiday cottage in the Derbyshire dales where she applies all the latest design ideas she's picked up through the week.