5 genius ideas that will make your home smell like "fresh laundry" all day long – without buying anything new
The trick to making your home smell amazing is already in your laundry room - here's 5 ways to use it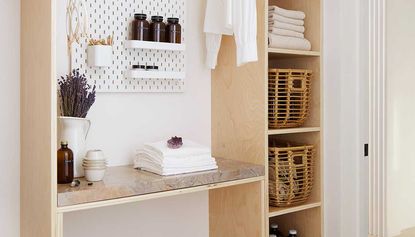 (Image credit: This is Evolved)
While we love a scented candle we are always on the lookout for new ways to boost the fragrance of our homes. And what we've found is that one of the best ways to make your home smell amazing comes from something we all already have in our laundry rooms.
If you think laundry detergent is only good for one thing, think again. We have discovered these 5 clever hacks using it that are a perfect idea for how to make your house smell good, using what you've already got.
These hacks are going viral right now but, as it turns out, expert cleaners reveal that they have been using these tricks for years.
1. Use it to create DIY Air freshener
Who knew that laundry detergent could make a cheap and easy air freshener? This nifty hack makes a simple concoction that will scent your home for days with your fragrance of choice. Cleaning expert Vanessa Bossart from Sparkling Clean Pro, says she is always relying on laundry detergent hacks for a cost-effective way to keep the home smelling great. This could even be the key to an amazing-smelling bathroom.
'A DIY air freshener is one of the best ways to use laundry detergent to make your home smell good,' Vanessa says. This trick could not be easier. Fill a spray bottle with warm water and a spoonful of detergent like this one from Target. Shake and spray. 'It's a cheap, effective air freshener,' she explains.

2. Give your carpet a refresh
Vacuuming a carpet may get rid of dust and dirt, but it won't make a carpet smell better. However, this laundry detergent hack is a simple idea that will make carpeted rooms smell amazing. In a couple of simple steps, you can deodorize your living room carpet.
'I like to mix some laundry detergent with baking soda and sprinkle it on the carpets,' says Vanessa. 'Let it sit for 15 minutes, then vacuum,' she explains. Et voila you have beautiful-smelling carpets around your home. The baking soda absorbs bad odors whilst the laundry detergent adds a sweet but subtle scent that is instantly uplifting.
3. Use it on a radiator
We came across this trick whilst scrolling through Tiktok and we think it might transform our homes into beautiful-smelling sanctuary. In this particular TikTok the creator claims this trick will have your home smelling like your favorite scent all season, so be careful when selecting your scent as it will hang around.
First place a towel at the base of your radiator, along with a bucket to catch the water. Then mix up a cup of laundry detergent and boiling water. Once it is adequately mixed pour the soapy liquid through the center of your radiator, ensuring it lines up with the bucket underneath. Now every time you put the heating on you will be greeted by a glorious scent.
4. Create a detergent simmer pot
To give your home a quick scent boost, try creating a simmer pot with laundry detergent. The simmer pot is already one of our favorite hidden ways to scent your home, so adding some scented fabric softener seems genius.
Muffetta Krueger, owner of Muffetta's Domestic Assistants swears by simmer pots to transform the scent of a room. 'This a great hack to utilize laundry detergent to enhance the scent of your living spaces,' she says. Imagine having the smell of fresh laundry lingering in your home, well this is what it is like to create a simmer pot with detergent. Get a pot of water boiling on the stove, add your detergent and essential oil if you wish, and let it gently simmer around for a while. 'By employing these simple and practical hacks, you can enjoy a home that not only looks clean but smells inviting and pleasant too,' says Muffetta.
5. Use it on the sofa
The final hack involves infusing your sofa with the smell of your detergent. The best sofas deserve to smell good. Dowse a cloth, like these microfiber ones from Amazon in warm water that has been mixed with your laundry detergent of choice. Rinse out the cloth before wrapping it around a small pan lid. stay with us here, it's worth it. Once it is tightly spread across the lid rub it vigorously across your sofa. This will depart some subtle fragrance whilst giving a gentle clean at the same time. Before trying this hack, consider your sofa material and if it could be damaged by this technique.
Test out these simple hacks and see how your home scent might be transformed by using laundry detergent.
You will need
The Livingetc newsletter is your shortcut to the now and the next in home design. Subscribe today to receive a stunning free 200-page book of the best homes from around the world.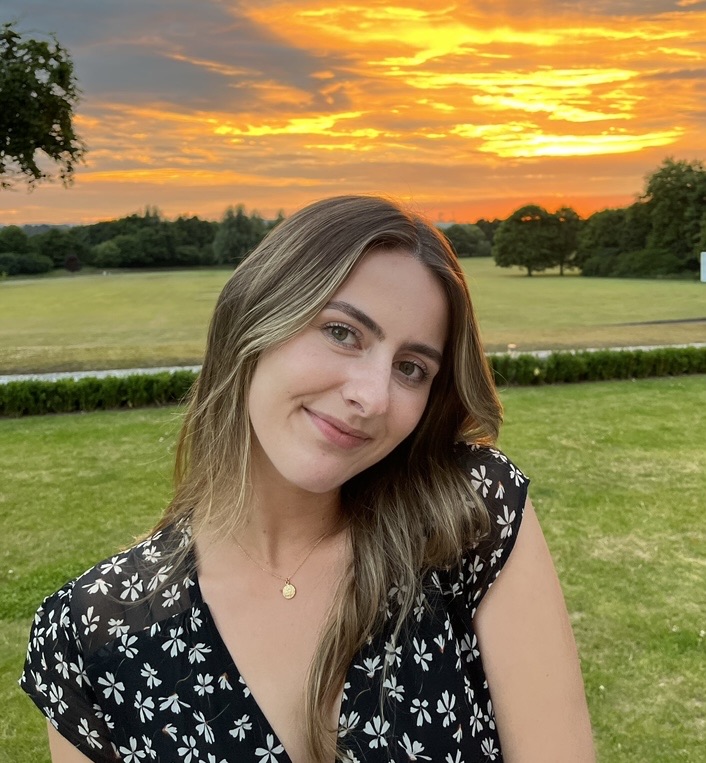 Amy recently completed an MA in Magazine Journalism at City, University of London, with experience writing for Women's lifestyle publications across arts, culture, and beauty. She has a particular love for the minimalist aesthetic mixed with mid-century furniture, especially combining unique vintage finds with more modern pieces. Her previous work in luxury jewellery has given her a keen eye for beautiful things and clever design, that plays into her love of interiors. As a result, Amy will often be heard justifying homeware purchases as 'an investment', wise words to live by.