8 easy jobs to get your backyard ready for Spring that will set you up for a perfect Summer
With spring just around the corner, it's time to carry out some tasks to prepare your backyard for the warmer weather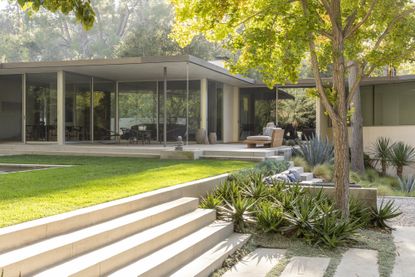 (Image credit: Lisa Romerein. Design: Assembledge+)
The Livingetc Newsletter
For style leaders and design lovers.
Thank you for signing up to LivingEtc. You will receive a verification email shortly.
There was a problem. Please refresh the page and try again.
In almost any time zone you live in you'll be feeling like Spring is well and truly in the air. Warmer weather is just around the corner and it's time to start venturing outdoors again. Before you begin hosting guests at barbecues and pool parties, however, you'll want to prepare your backyard for spring.
It's not just us humans that are more dormant through the winter, our backyards go into their own form of hibernation, too. Your lawn, shrubs, and flowerbeds will all be in need of a little attention as they welcome the new season, and there are also more general maintenance jobs to consider as well. To help get you started, we spoke with some gardening experts who share their best tips on brightening up our backyards below.
Lilith is an expert at following news and trends across the world of interior design. She's committed to helping readers make the best choices in their homes (and gardens) through sharing practical tips and guides. In this article, she asks expert gardeners which jobs we should be doing right now to get our backyards ready for spring.
1. Maintain garden tools
Before you delve into the latest flowerbed trends and head to the shed in search of the shears, you'll want to make sure all your gardening tools are in top condition. If they're just spent the last five months or more in storage there's a high chance that they've seized up or rusted so be sure to check them all before you use them, keeping lubricants and degreasers on hand.
'You can clean garden tools in soapy water and coat metal parts with linseed oil to help prevent rust,' explains gardening expert Janet Loughrey of Garden Design. 'Remember to sharpen pruners and loppers, and make sure your lawnmower and other power tools are working and add oil or gas as needed.'

When you need to loosen up rusted bolts, hinges, and chains, you can always rely on WD40. The formula penetrates deep into crevices, threads, and seams to break the bonds that hold stuck parts together, making it ideal for rusted sheers, chainsaws, and other garden tools. This handy can has also been designed with a nozzle for precise application.
2. Clear dead leaves and other debris
During the winter dead leaves and other debris will inevitably have built up on your lawn, but now all your tools are in working order, it's time for a tidy up.
'Over the last couple of months, your yard likely became full of fallen pine needles, leaves, pine cones, twigs/branches, and more,' explains Jeremy Yamaguchi, CEO of Lawn Love. 'While clearing all of this out may not be that difficult, it can be incredibly time-consuming, especially if you have a large yard. So start early and do small amounts at a time. This makes it much more manageable and is better for your back (and your sanity!).'
As Jeremy points out, it's important to remove all of this debris so that your lawn is able to get the oxygen and sunlight it needs to be healthy for spring and summer. You don't need to throw out your bags of garden waste, however. There are plenty of genius uses for dead leaves, such as mulching and composting.
Don't forget to clear up your flower beds, too. 'Start in areas where the earliest plants such as spring bulbs are coming up,' Janet advises. 'Rake out leaves and other debris and while you're there, remove weeds and cut back your perennials before they show new growth.'
3. Clean your gutters
Dead leaves will have found their way to more places other than your lawn and flower beds, they'll have collected in your gutters and drain pipes, too. Next time the weather offers you a chance to get up your ladder, you should clear your guttering ready for the new season.
As Daniel Ask, gardener and botanist at Nc Cutting Tools, explains: 'Clearing out gutters before spring rain can help prevent water damage to your home's foundation.' Naturally, it can also help you to save money on your home's exterior, too by preventing serious damage. To make your life easier, invest in a specially designed cleaner to remove leaves, twigs, and moss from your gutters, flushing any remaining debris out with a hose.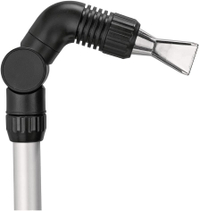 Telescopic gutter cleaner, Amazon
Make gutter cleaning a breeze with this telescopic gutter cleaning tool from Amazon. The wand easily extends from 40 to 70 inches making those hard-to-reach rain gutters easy to clean. Awkward corners are easy too, thanks to the rotating nozzle that moves180 degrees, allowing you to position the spray in any direction needed.
4. Refresh outdoor furniture
After months in hibernation, your outdoor furniture will be due a refresh come spring. Even if you diligently covered your table and chairs with tarp or stored them in your garage, they'll undoubtedly have collected dust or mold over winter, so make sure you give them a good clean at the very least.
'A quick and easy way to do this is by pressure washing it,' says Lindsey Hyland, gardening expert and the founder of Urban Organic Yield. 'Pressure washing will quickly remove any dirt, grime, or moss that has built up over winter, making your furniture look new again and helping preserve it for the upcoming season.' Many outdoor pillow covers and blankets will even be machine washable, so give them a proper wash if necessary.
If your furniture doesn't have fabric covers, it's still a good idea to wash it and treat it ahead of the sunnier weather. 'It's fine to use warm, soapy water for this and then top things up with a protective spray to maintain that extra layer of cover,' says Andy Baxter of Maze. Keep an eye out for a protective spray with UV inhibitors to prevent fading and cracking of your furniture through the summer.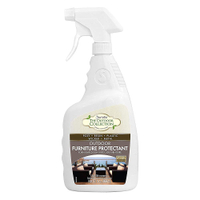 Protectant outdoor furniture cleaning spray, Amazon
This outdoor furniture spray from Amazon promises to protect your plastic, poly, resin, metal, rubber, and fiberglass furniture from the build-up of grime, mold and, dust, and it's perfectly safe on upholstery too. Not only will it shield your furniture from damp during winter, but UV inhibitors prevent fading and cracking during the summer as well.
5. Pressure wash your paving
If you have a patio, now is the perfect time to pressure wash any paving as the weather gets warmer and the days become longer. Even if it's covered like in this image, above, chances are it's a little grimy. 'Pressure washing is a great way to get your garden pathways, patios, and driveways looking fresh and new,' remarks Zeeshan Haider, gardening expert at Greenry Enthusiast. 'A pressure washer can help to remove stains, dirt and debris from your paving and make it look brand new again in time for spring.'
Sometimes paving can still look stained even after you've pressure washed. If this is the case, try using a concentrated patio cleaner, like this one from Amazon (which also has a pet-safe bleach-free formula) to help lighten your patio or pathway.
6. Mulch your flower beds
With the spring sunshine, you'll begin to see beautiful blooms such as daffodils, tulips, and cyclamen emerge from your flowerbeds. Don't be fooled into thinking they no longer need caring for, however. Now is the perfect time to mulch your flowerbeds to control weeds, lock in moisture, and keep the soil from overheating as the weather warms up.
'Mulching is simply covering the soil in your garden with a layer of organic material like leaves, grass clippings, or bark,' says Nicolas Wayne, founder of Nicolas Lawn. 'As the mulch breaks down, it will also add valuable nutrients back into the soil.' Those dead leaves you collected from your lawn earlier will be perfect for this job.
7. Treat and paint your decking
Decking is one of the best ways to introduce a stylish new seating area to your backyard, but it's also notoriously difficult to maintain. During winter your decking gets moist, often collecting moss, or worse, a slippery layer of slime. Before spring settles in, you should brighten up your decking by scrubbing, treating, or even painting the wood if necessary.
'Treating the wood will help protect it against damage from the elements while painting will give your deck a fresh new look for springtime,' Lindsey explains. 'Paint with waterproof paint that is designed for outdoor use to ensure the best results.'
A decking stain is one of the best ways to reduce fading of your decking caused by UV rays. Simply attach a paint pad applicator to a pole or a pole-equipped roller and apply in even strokes. You might be tempted to choose a bright and sunny day for this task, but for best results you should apply the stain in the early morning or late afternoon to avoid direct sunlight. This is because too much sun can cause the stain to flash dry, ultimately preventing it from penetrating the wood properly.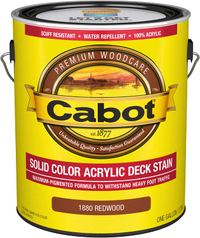 Refresh your decking in time for spring with this stain from Cabot, available at Amazon. This durable exterior stain is suitable for use on all wood decking, as well as outdoor furniture, fencing, and cement patios. The acrylic finish is also water repellent and fade resistant so you'll have picture-perfect decking all year round.
8. Give your lawn some attention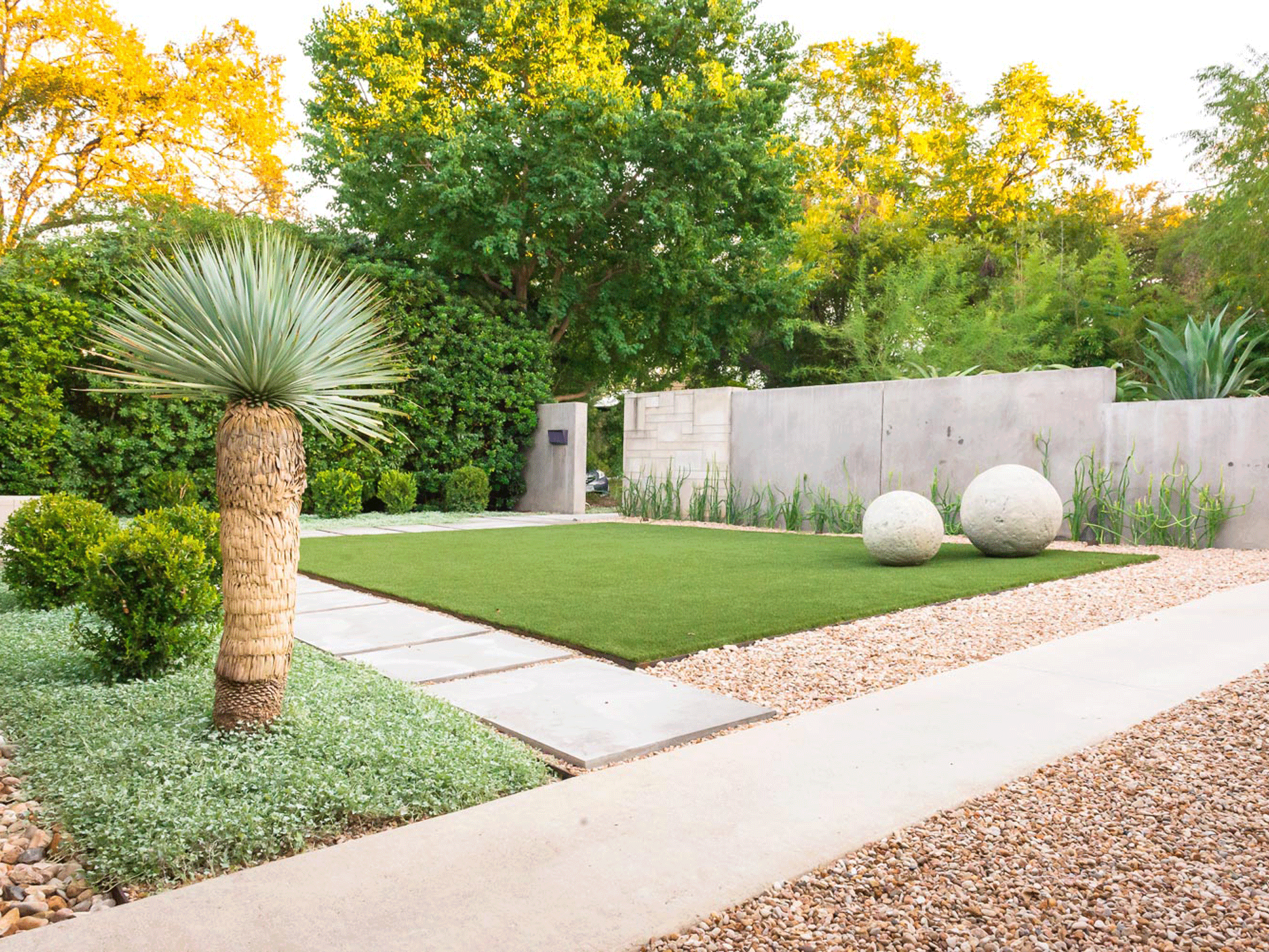 Even if you've managed to keep your lawn healthy through winter, your grass will still benefit from a little TLC ahead of spring. 'Mowing, fertilizing and aerating your lawn are just a few of the important tasks that need to be done to get your lawn looking its best this spring,' says Zeeshan.
Your grass will probably have been dormant through the winter months, but now that it's started growing again, you can gradually reintroduce your mowing routine. Mowing little and often will keep your grass healthy and encourage growth, while adding some ammonium nitrate fertilizer, like this one from Amazon, will help to add essential nutrients to the soil and improve its structure.
Zeeshan also says now is the perfect time to aerate your lawn using a manual core aerator or simply a garden fork. 'This helps to reduce compaction and encourage healthy growth,' he explains.
For style leaders and design lovers.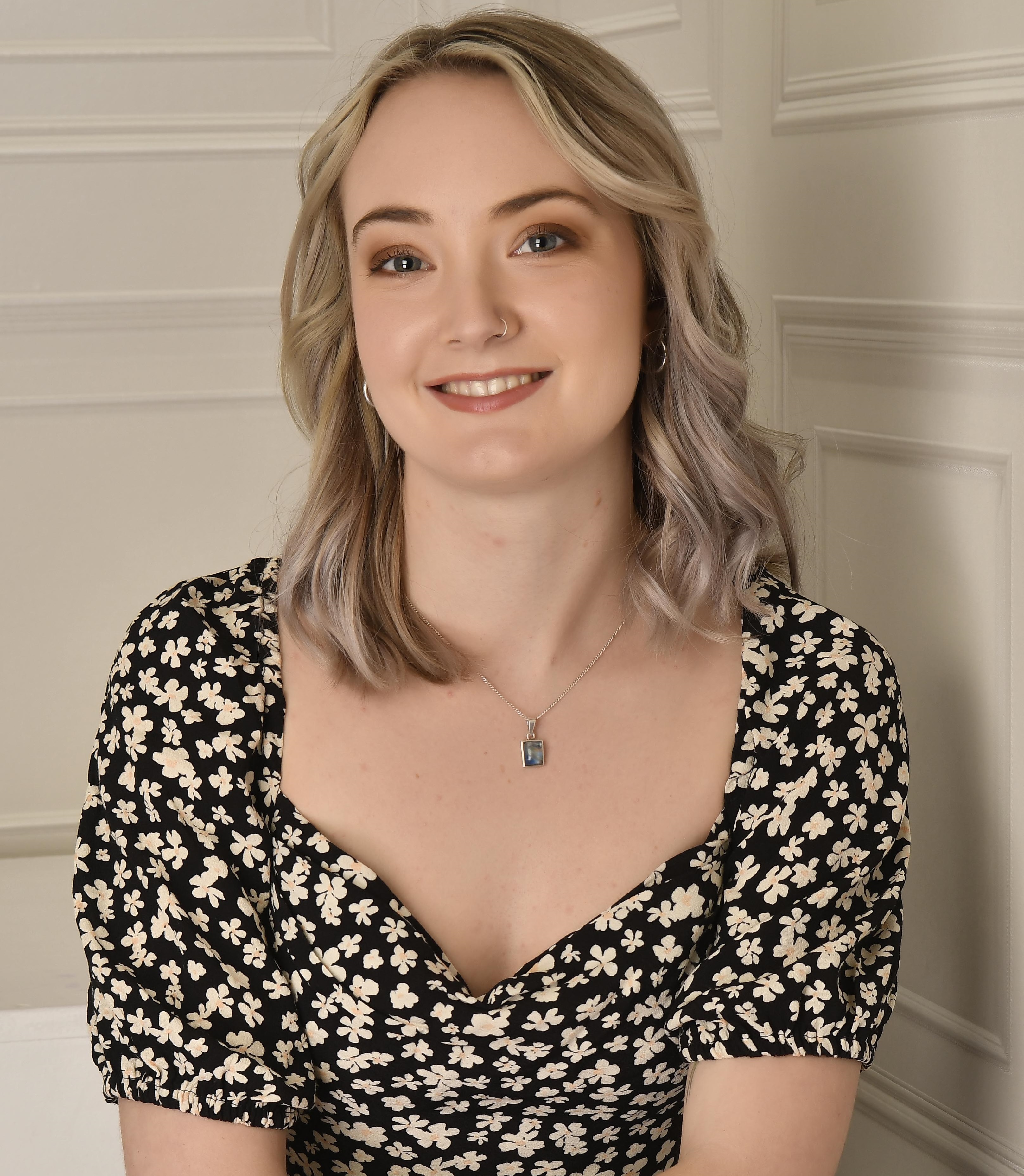 Lilith Hudson is the Staff Writer on Livingetc, and an expert at decoding trends and reporting on them as they happen. Writing news, features, and explainers for our digital platform, she's the go-to person for all the latest micro-trends, interior hacks, and color inspiration you need in your home. Lilith discovered a love for lifestyle journalism during her BA in English and Philosophy at the University of Nottingham where she spent more time writing for her student magazine than she did studying. After graduating, she decided to take things a step further and now holds an MA in Magazine Journalism from City, University of London, with previous experience at the Saturday Times Magazine, Evening Standard, DJ Mag, and The Simple Things Magazine. At weekends you'll find her renovating a tiny one-up, one-down annex next to her Dad's holiday cottage in the Derbyshire dales where she applies all the latest design ideas she's picked up through the week.