5 couch colors to avoid – stay clear of these shades for a sofa that stands the test of time
Looking for your new couch? Sofas are a long-term investment so pick your color wisely – here are 5 to be wary of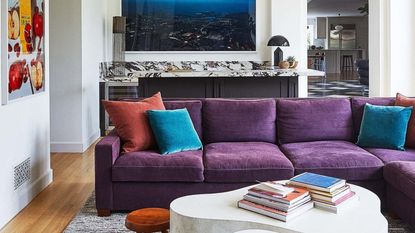 (Image credit: Bill Abranowicz. Design: Matt Blacke)
Sofas are fundamental pieces of furniture that provide a central focal point in any living room or snug. A long-term investment, it's a balancing act to get all factors spot on to make sure your sofa withstands the test of time. From the perfect dimensions to make sure that L-shape sofa slots into that cozy corner, to the fabric that works for you, the family and the pets, color is another crucial element when it comes to picking the right sofa for your home.
'Sofas tend to dominate a room,' says Margherita Thumiger and Louise Glynn, interior designers at Studio 29, 'which is why the color of a sofa could make or break the look of a room.'
Between factors like the way your room faces, how much natural light it gets, the pre-existing furniture and color palette of the room - there is a lot to consider before you land on your chosen color. It's a decision that must transcend interior design trends, and ideally should last you a lifetime. To help simplify the process, I've spoken to the interior designers who have their thoughts on the colors to avoid.
1. White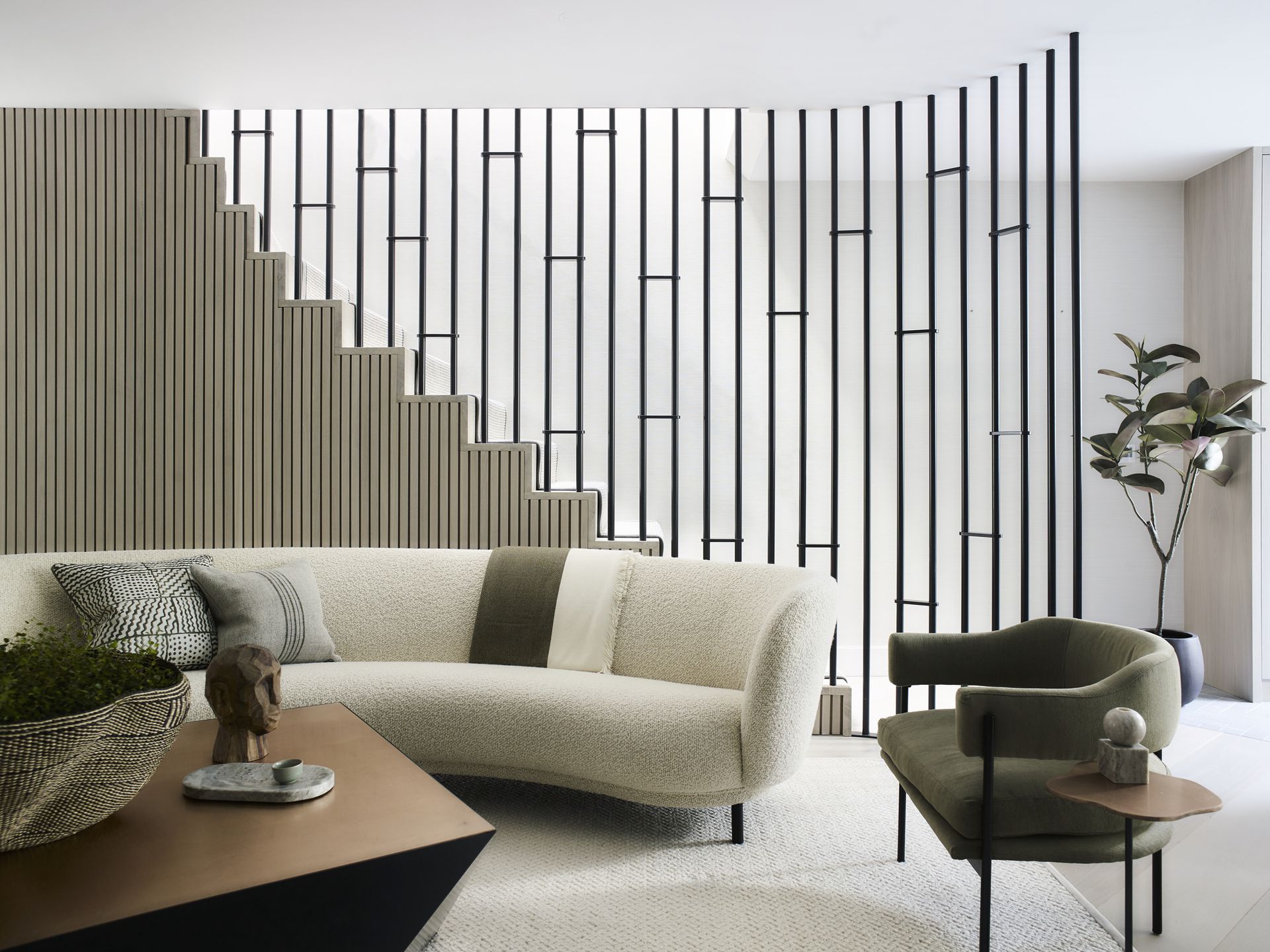 When it comes to white, consider its usage. A family home, busy space with high traffic, or a home with pets might not work with a white living room sofa, and you may end up cleaning it regularly, ultimately damaging the quality. Perhaps reserve a white sofa for a more formal sitting area or conversational space that gets used less, like this elegant setting designed by Irene Gunter for Gunter & Co.
'White is beautiful, but so impractical very few situations can afford it,' say Margherita and Louise. Instead, go for a creamier boucle that can hide a manner of sins, or highly durable performance velvet in an off-white shade.
If you've got a white sofa, not all hope is lost, points out Kelly Cinnamond-Santos, senior interior designer at Morpheus & Co. 'A color which people are usually advised to avoid is white, but a white slipcover sofa can easily be professionally cleaned and treated, maintaining a fresh look that keeps it looking new.'
2. Vivid red
A red sofa can make quite a statement and can be an elegant choice in a timeless way, but red is a color to tread cautiously with because of the energy it carries.
Commonly associated with fiery emotions of passion and love, it might not have the best connotations for a cozy snug or living room where the focus is on relaxation.
What's more, it's a bright shade that is likely to fade over time, and if you go for a red sofa, you might be limiting its lifespan significantly. 'If a sofa is to be placed under a window, avoid very dark or rich colors as they will fade quickly,' advise Margherita and Louise.
Red can also be tricky to match to other furniture, so really consider the color palette of your room before opting for a red sofa.
If you're drawn to red, look to other shades in the same family. A deep burgundy might be better for a calming atmosphere. I'm also loving the sofa color trend for rust red, like this design from Night Palm's Tiffany Howell, with a rust tone sofa calling to nature and looking elegant and sumptuous.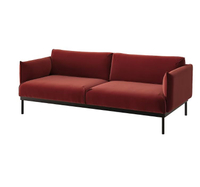 Applaryd rust velvet sofa, IKEA
I love the tone of this rusty red sofa, with velvet the perfect material. It's sleek, low profile and with cushioned arms that make it a relaxing choice.
3. Grey
Grey can look effortlessly contemporary and chic, but it can also look formal, stuffy and corporate, says interior designer Anne Hindley. 'When it comes to sofa colors, the only thing I would avoid is a tight grey fabric that is too formal. On a sofa a fabric that has too fine a weave can look and feel too stiff. '
If you're looking to use your sofa to bring a bit of personality to a room, grey isn't the way to go. 'Generally speaking, we would avoid grey sofas,' agree Margherita Thumiger and Louise Glynn, interior designers at Studio 29. 'Grey is the enemy of cozy, happy spaces and can appear dull and cold.'
If you do go for grey, it needs accessorizing to bring some character to your living room. Think about colors that go with grey from ochre to pale dusty pinks and decorate your couch with cushions in these shades. This design from Jacqui Mitchell does just that and brings the grey sofa to life.
4. 'On trend' colors
When picking a new sofa, look beyond color trends and try and go for the more timeless shade that will withstand the test of time. Sage green and spicy paprika are colors that are having their moment in the spotlight, and you might even be tempted by a bold and eccentric pattern, but remember a sofa is an investment, and needs to outdated any color trends that might come and go. Reserve these colors instead for decorative pillows and throws that can be swapped in and out.
'There is no wrong choice when it comes to choosing a sofa color – styles and design are often dependent on the space, as well as personal preference,' says Kelly Cinnamond-Santos, senior interior designer at Morpheus & Co. 'Nevertheless, to keep your space looking timeless, avoid 'on trend' colors for core staple pieces like a sofa.'
Instead, opt for a neutral color that can be made more exciting with home décor and accessories that embrace color trends you're drawn to.
'This way, you can easily update your space by changing out throws, scatter cushions, or occasional chairs to follow trends and seasonal colors, whilst keeping your sofa as the anchor piece that ties your space together,' says Kelly.
5. Black
Black can bring a gloominess and darkness to a space, having negative connotations. If you do go for a black sofa, think about the material that reflects like in an interesting way, to bring some light and shade to your sofa, so it doesn't look like a flat, black block. A black leather sofa, for example, can bring a mid century modern living room look to your space, and can appear classic and timeless.
The Livingetc newsletter is your shortcut to the now and the next in home design. Subscribe today to receive a stunning free 200-page book of the best homes from around the world.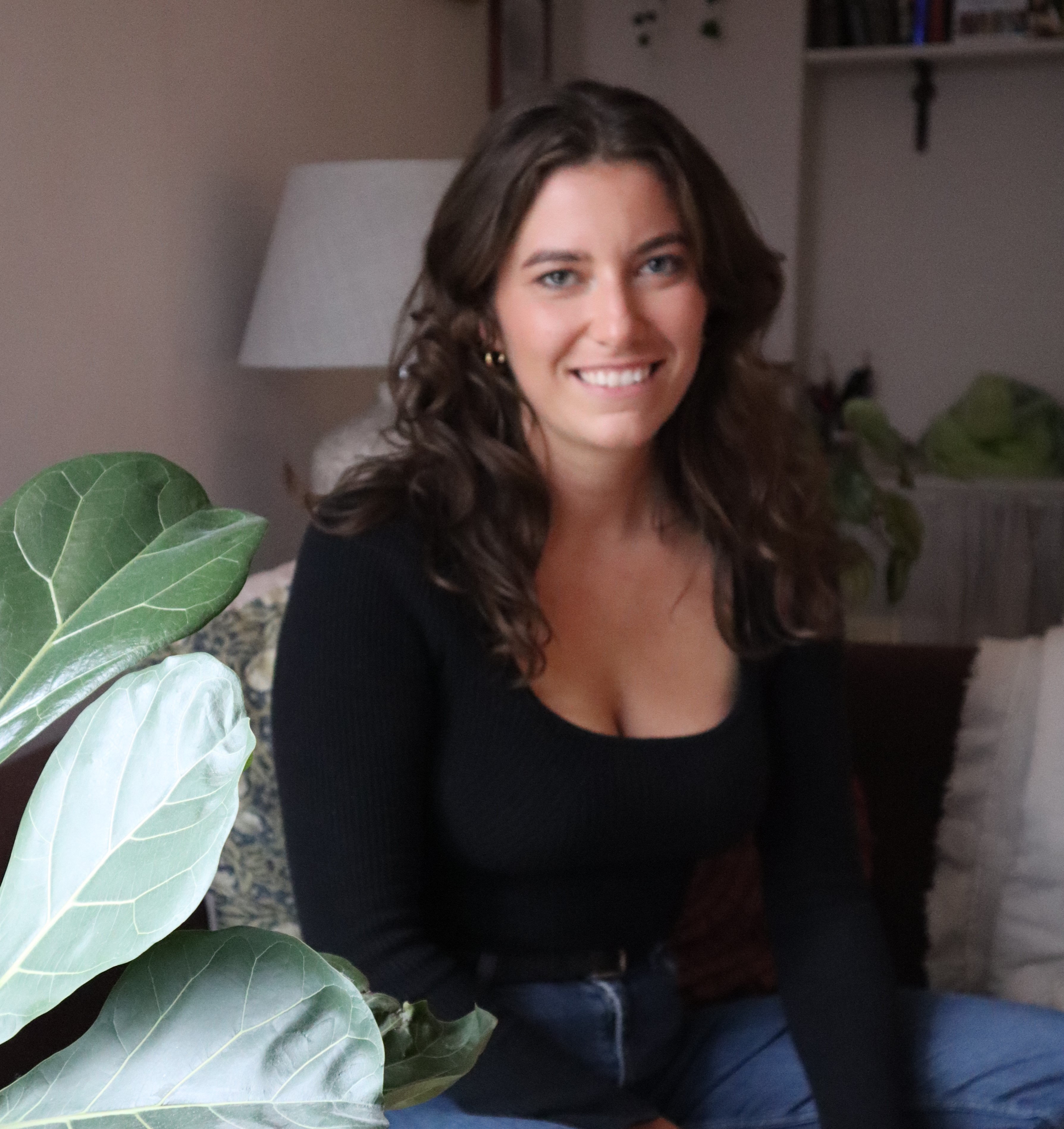 Livingetc content editor and design expert
Oonagh is a content editor at Livingetc.com and an expert at spotting the interior trends that are making waves in the design world. Writing a mix of everything and everything from home tours to news, long-form features to design idea pieces on the website, as well as frequently featured in the monthly print magazine, she's the go-to for design advice in the home. Previously, she worked on a London property title, producing long-read interiors features, style pages and conducting interviews with a range of famous faces from the UK interiors scene, from Kit Kemp to Robert Kime. In doing so, she has developed a keen interest in London's historical architecture and the city's distinct tastemakers paving the way in the world of interiors.