What is the best kitchen sink material for durability? These 4 expert-approved options are built to last
Before you invest in a new kitchen sink, make sure you know which materials will last the longest and look the best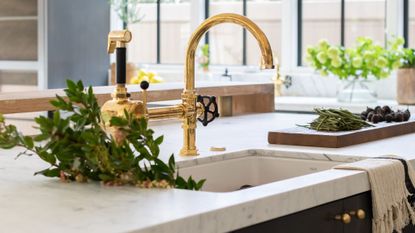 (Image credit: Ryan Garvin. Design: Brandon Architects and Brooke Wagner Design)
Kitchens are meant to last so it's worth making sure that every element you invest in will not only look good but will also be durable. A kitchen sink is the kind of feature that, once in, isn't straightforward to remove. While certain materials might look beautiful, in time you'll notice they can stain, scratch, or chip, slowly but surely losing their aesthetic appeal.
To find out the best (and most stylish) kitchen sink materials around, I spoke with experts who gave me the rundown of their recommendations. Follow their advice and you'll be able to make a decision on the ideal kitchen sink for your modern kitchen that you're sure to be happy with for years to come.
1. Stainless steel
'Stainless steel is the gold standard for durability,' interior designer Bethany Adams tells me, and it's also one of the biggest 2024 kitchen trends. The stainless steel kitchen trend has been sweeping our interest boards and, besides being one of the most classic choices, it has a reputation for durability.
It's worth noting that it's not immune to daily wear and tear, however. 'Although stainless steel might seem best for a more modern vibe, it can be challenging to keep clean and will damage easier than cast iron,' explains interior designer Joey Conicella. No material is perfect, but when it comes to stainless steel it's one of the most popular options because it's stable and rust-resistant, which makes it a great choice for a kitchen where a moist environment is a constant.
2. Fireclay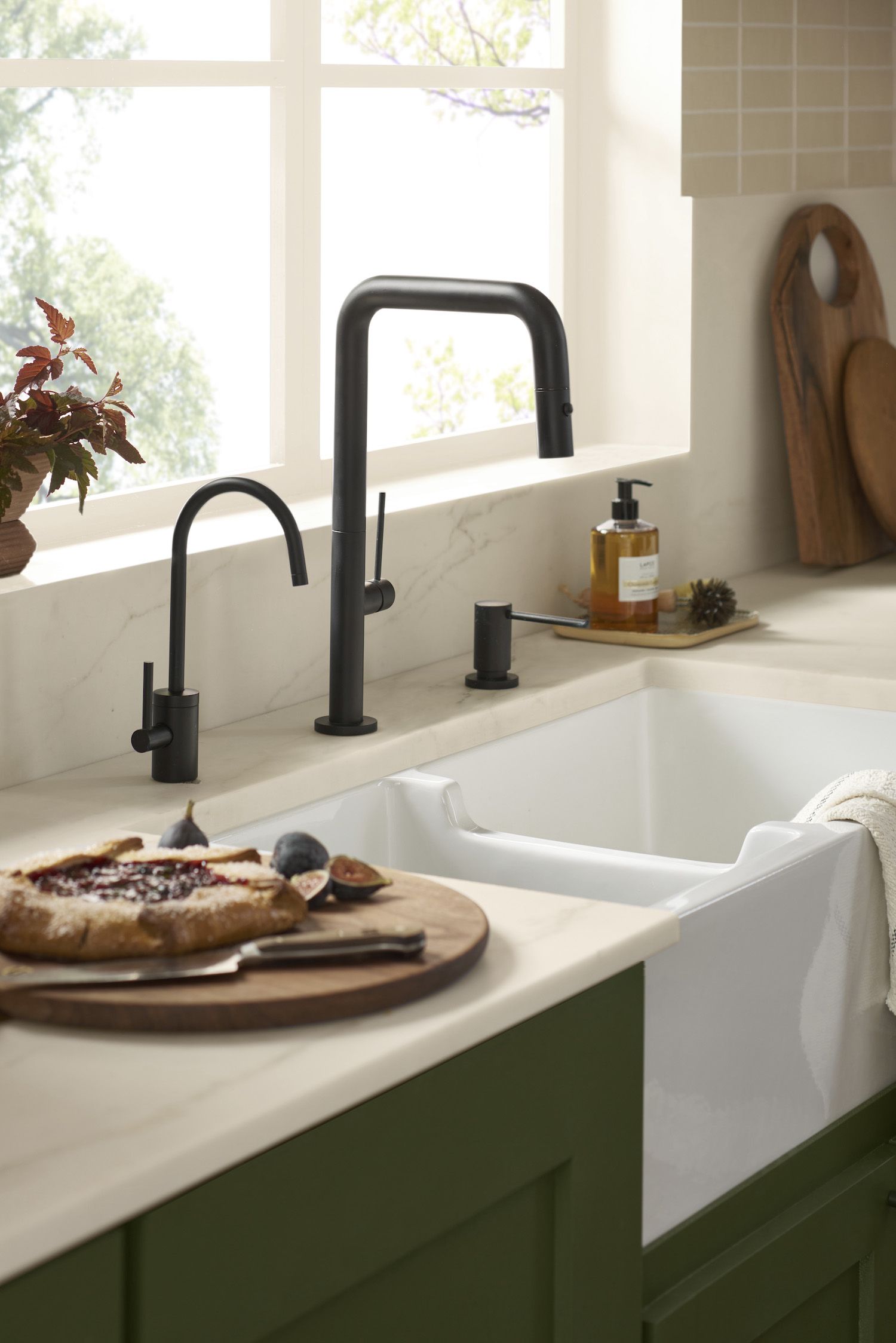 'When working with a white sink, I prefer a fireclay one,' says interior designer Bianca Ecklund. 'They're highly rated for durability and they weigh less than cast iron plus fireclay is easier to clean too!' Bethany agrees, adding that she's a big fan of fireclay for a white or black kitchen sink.
A fireclay kitchen sink is made of ceramic materials, and aside from having a very elegant and timeless look, it's durable, non-porous, and its tough enamel makes it fairly resistant to chips and cracks. Above anything, though, it's very resistant to scratches and stains. It's the superior option to a ceramic sink and looks best in a modern farmhouse kitchen design.
3. Copper
A copper kitchen sink can add a lot of personality and be a standout element in a kitchen. They don't crack or stain like ceramic materials, and they're resistant to any dents. 'In addition to their aesthetic quality, hand-hammered copper products have many practical attributes,' Naomi Neilson, sink expert at Native Trails tells me. 'Studies prove that copper itself kills harmful bacteria, a true benefit in the kitchen.'
'Hand-hammered copper is also among the most durable sink materials available,' she continues. 'The thick gauge and luxurious texture of hammered copper resists signs of wear.' Bianca also loves a copper sink. 'They have a natural living finish which patinas with time, giving you character and a unique look,' she says. 'The patina even hides all flaws, making them feel purposeful.'
4. Engineered stone
Engineered stone is arguably the most practical - as well as most popular - option for modern homes. 'Aesthetically beautiful and highly practical, engineered stone allows you to achieve an aesthetic you will love without compromising on durability, making it the perfect choice for kitchens,' explains Jonathan Stanley of Caesarstone.
'Whether you're after a bolder, dramatic surface with a darker hue or looking to create a light, calming atmosphere with something softer, this material can offer just that,' he goes on. 'Beyond aesthetics, engineered stone is also resistant to moisture and heat, making it extremely easy to maintain. Perfect for other wet areas such as countertops and splashbacks, it is non-absorbent, non-porous, and extremely easy to clean, making it the ideal material for the kitchen.'
The beauty of engineered stone is that it can mimic virtually any type of natural stone out there, from granite to marble to quartz. This makes it easy for you to achieve your dream style safe in the knowledge it's durable, too.
Which kitchen sink material should you pick?
Before you decide on which material to pick it's best to think of your lifestyle and what your needs are, as well as what you're willing to compromise on. Is function and a very durable material more important to you than style? You might decide that in reality your sink won't be heavily used and you don't need the most chip-resistant material, but you do want it to be stain-proof. Now that you know the attributes of the most popular materials, and you have assessed what your needs are, you'll be able to make the right choice that works for you, for a kitchen that really lasts.
Price: $369.95
A stainless steel sink does not corrode and its high durability will ensure it lasts you for years.
Price: $359.99
This 30 inch farmhouse style fireclay sink will be highly stain resistant, and comes in a practical large size.
The Livingetc newsletter is your shortcut to the now and the next in home design. Subscribe today to receive a stunning free 200-page book of the best homes from around the world.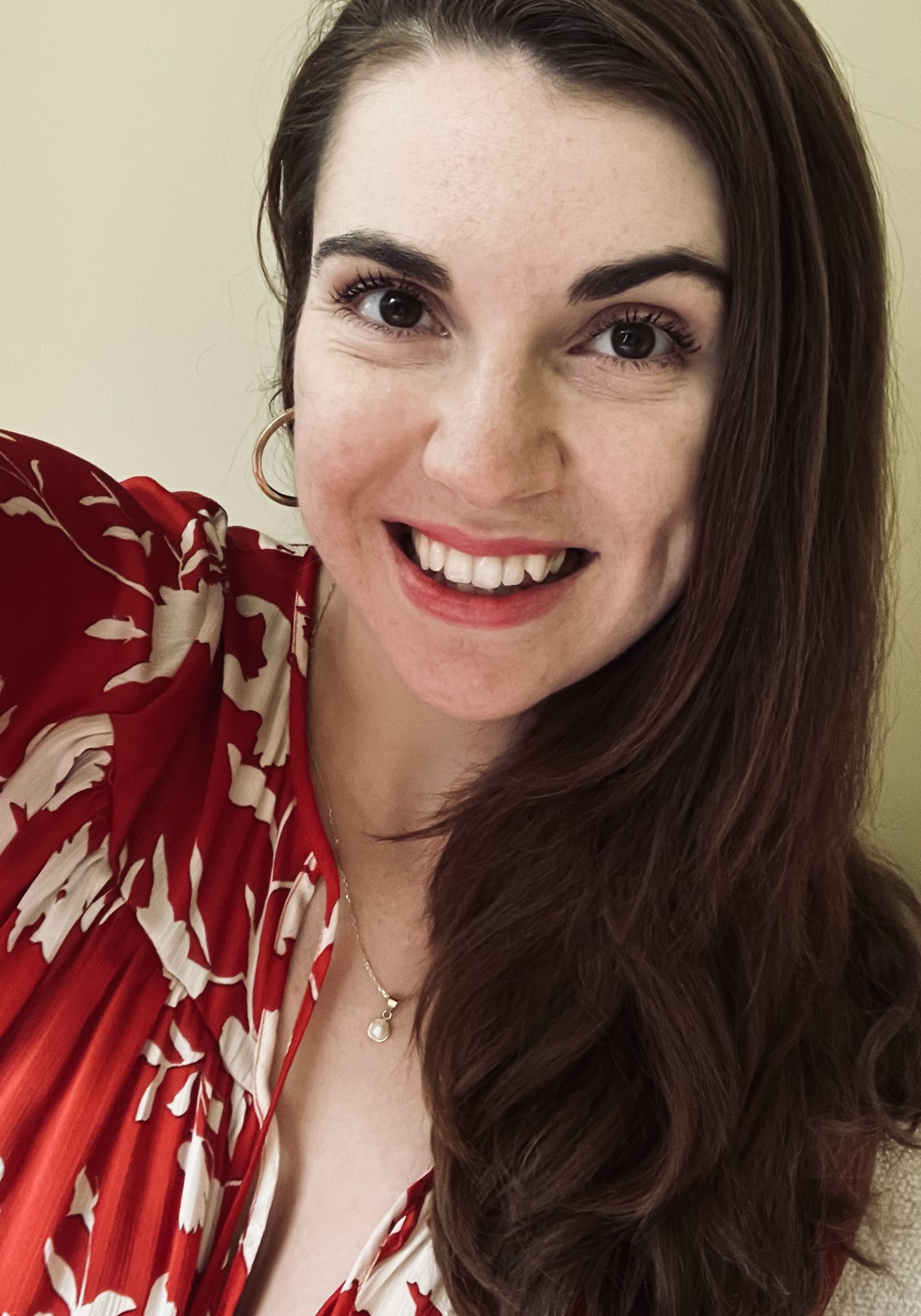 Raluca is Digital News Writer for Livingetc.com and passionate about all things interior and living beautifully. Coming from a background writing and styling shoots for fashion magazines such as Marie Claire Raluca's love for design started at a very young age when her family's favourite weekend activity was moving the furniture around the house 'for fun'. Always happiest in creative environments in her spare time she loves designing mindful spaces and doing colour consultations. She finds the best inspiration in art, nature, and the way we live, and thinks that a home should serve our mental and emotional wellbeing as well as our lifestyle.