Is it okay to put a bed in front of a window? These designers' verdict made me re-think my bedroom layout
Putting a bed in front of a window might be bad Feng Shui, but sometimes it's the best layout option for your space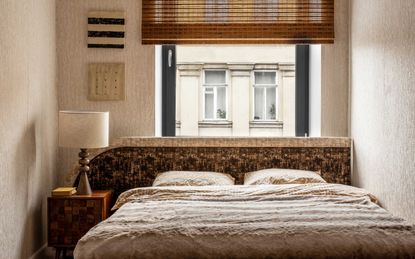 (Image credit: Mikhail Luskutov. Design: Tim Veresnovsky)
The Livingetc Newsletter
For style leaders and design lovers.
Thank you for signing up to LivingEtc. You will receive a verification email shortly.
There was a problem. Please refresh the page and try again.
Did you know that technically it's bad Feng Shui to put a bed in front of a window? According to experts, positioning a bed under your room's window can cause a restless night's sleep as energy flows out of the window.
Whether you're into Feng Shui or not, seeing a bed under a window is a pretty common sight, especially in smaller rooms. It's fair to say that the majority of the time this bedroom layout is down to necessity, rather than choice. If you are dealing with a small bedroom, in front of the window might be the only position your bed can fit.
However, out of this necessity, interior designers have come up with ways to make this layout work better, eliminating some of the awkward interactions between headboard and window that can make this bed position problematic. I asked them to show us how a bed in front of a window can be done well.
What are the pros and cons?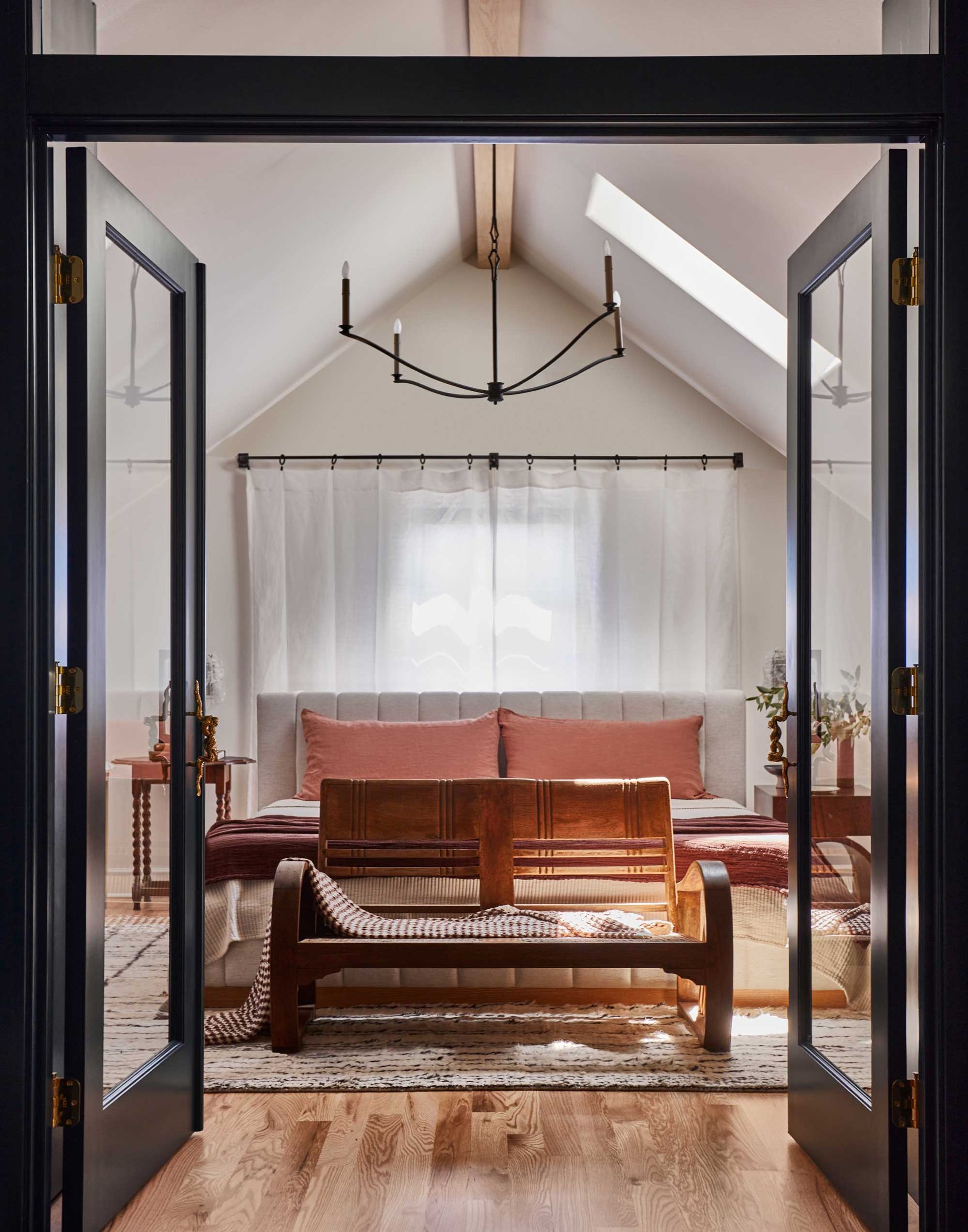 If it's not a natural instinct to put a bed in front of a window, there must be a reason why. A bed in front of a window usually means, for one, that you don't get to enjoy the views from your window on a lazy Sunday morning, as an example. If your windows are less than draft-proof, you'll also find that you're more at the mercy of chills during winter, and bright sunlight breaking through gaps in curtains and blinds on summer mornings.
'It can often be awkward because you need to have a good headboard to lean against,' adds interior designer Lisa Staton, who created this attic bedroom which demanded this unusual layout.
However, there is a big pro that can outweigh most of these concerns - it allows you to put the bed in the area that makes most sense for the design, window withholding. 'For example, this bedroom connects directly to a generous bathroom, sweet and sits in the eaves in the attic, and because of that it was the only while the bed could go on,' Lisa explains.
With the dramatic, symmetrical reveal when you enter this attic suite, it's a design that just works with the bed centered in front of the window, in spite of a few compromises that had to made with the design. 'Night stands were also kept smaller with sconces instead of lamps,' Lisa tells us. 'To not make the bedroom, feel like a tunnel we also placed a small sofa in front of the bed.'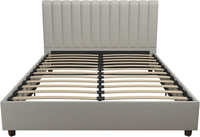 Should your headboard cover the window?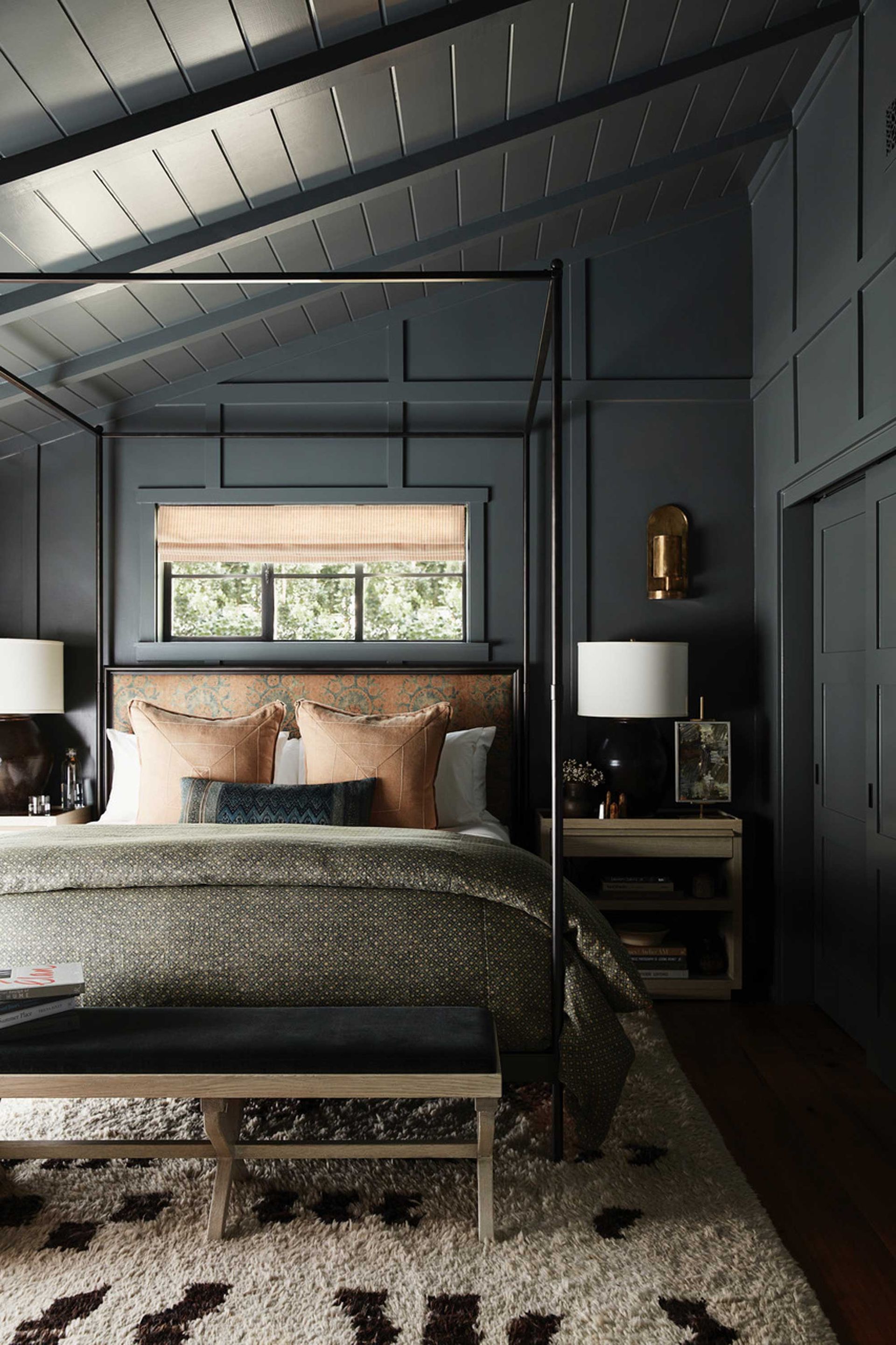 Lisa's attic bedroom had room to sit away from the window, ensuring that it didn't limit the natural light that entered the space, but for some smaller bedrooms, a headboard may clash with the window and block light from entering. The question is, should your bed really obstruct a window?
'I do not mind placing a bed in front of a window as long as at least 3/4 of the window is not blocked,' says John De Bastiani, interior designer and founder of John De Bastiani Interiors. 'It's not ideal but can can definitely work, and certainly a headboard reaching a bit into a window will look fine. It could even add a layer of dimension to room.'
The key to making it work is in being purposeful. Consider the bed and how it sits in relation to the window, window treatment and window sill. In John's project, for example, the bed frame perfectly frames the small bedroom window, bringing a beautiful depth to the space and answering the question of what above the bed decor to choose.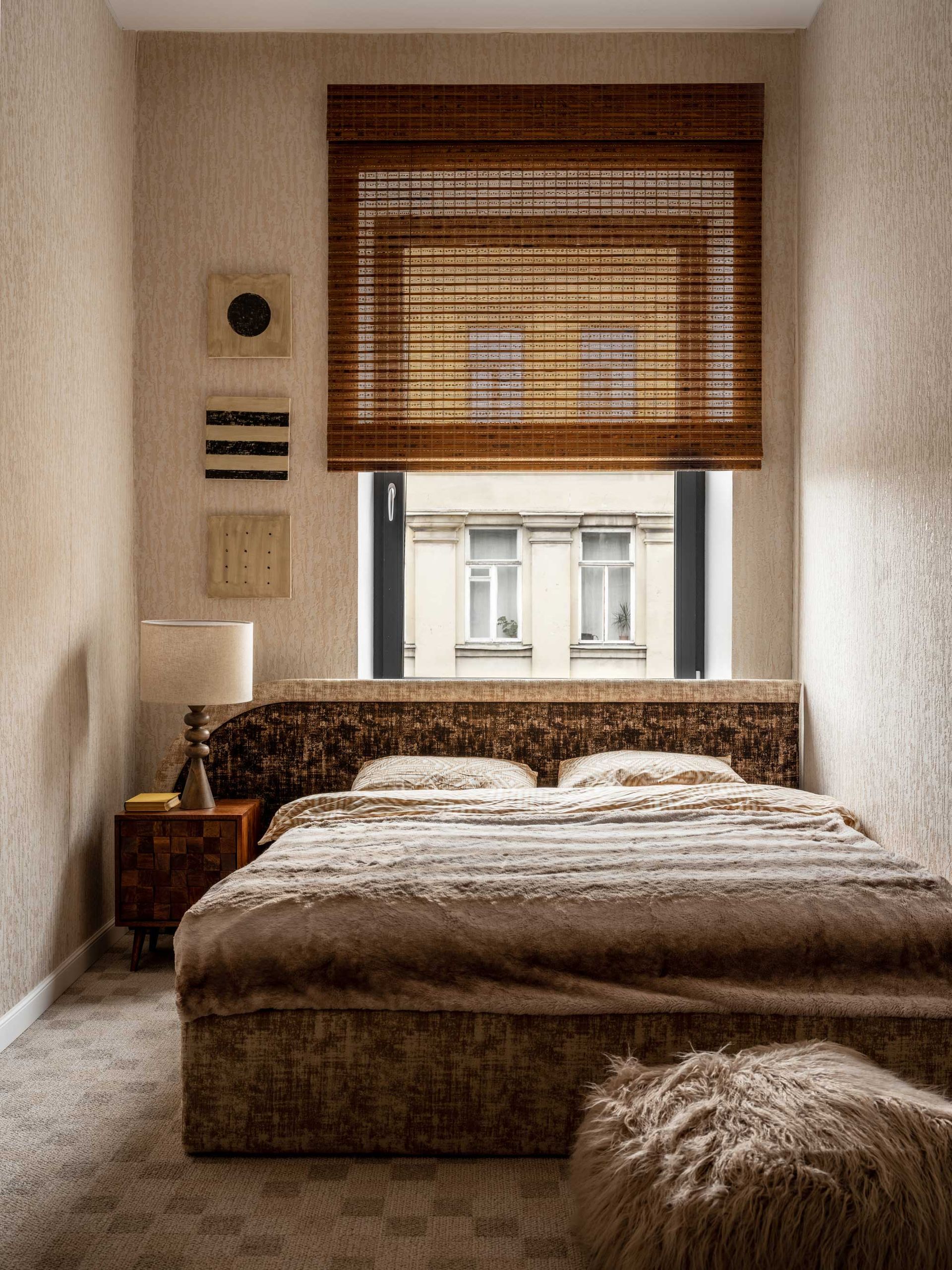 In a project like this bedroom created by interior designer Tim Veresnovsky doesn't have such idyllic proportions to arrange a bed around. 'In the bedroom of my project, the room had an elongated shape and it was not possible to position the bed in the usual way,' Tim explains. 'I liked the large window at the end of the room and I decided to place the bed next to it. You wake up and see the sun's rays and then, falling asleep, the stars,' he says.
However, with the window large and not central, the designer had to get clever with the design of the room, opting to position the bed to one side along with one nightstand, so that the window would be centered on the bed, rather than awkwardly offset from one another. The headboard confidently covers the base of the window, too, rather than creating a clumsy meeting of headboard and window sill.
How do you style a bedroom with a bed in front of a window?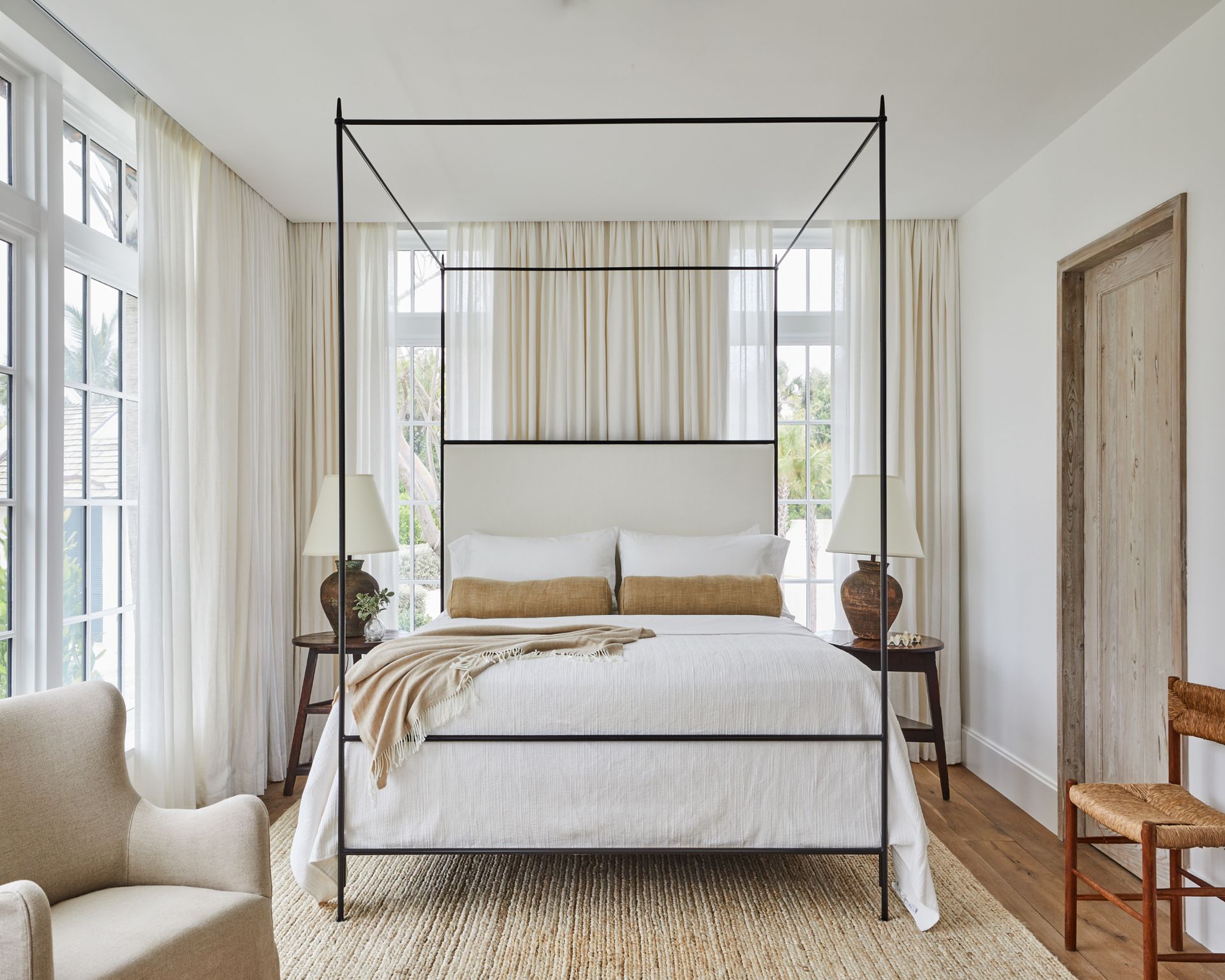 While Roman, roller or Venetian blinds might seem the most practical modern window treatments for behind a bed, they're not my favorite examples of how to style a bed in front of a window.
Instead, look to layering sheer and blackout curtains for flexible options that work for both day and nighttime, though this might affect exactly how you position your bed in the space. 'If you don't need window treatments, it can go tight up against the window,' explains Lisa Staton, 'but with drapes, you might want to put forward 4 to 6 inches for a comfortable fit.'
For architect Christian Thomas of Thomas Melhorn and interior designer Betsy Brown, it's an idea that made this bedroom in a home in Florida feel epically dreamy. 'This room has a very unique placement within the property and required a level of intrigue and drama,' Christian explains. 'The space looks out onto the beautiful garden which fills the room with all shades of green, so we opted to have windows on three of the four walls. Betsy Brown understood how to bring texture into the space with the multi layer window treatments, so that the space is warm and inviting.'
It goes to prove that while placing a bed in front of a window isn't the ideal situation for all us to contend with, in some instances, it's something that architects and designers go out of their way to achieve. 'It's just such a dramatic space, day and night,' Christian says, and embracing a bed in front of a window whole-heartedly might just be the best way to make your small bedroom layout really work.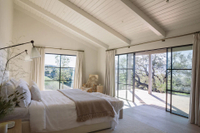 Wovn Home is one of our favorite recent discoveries for buying curtains, drapes, blinds and other window treatments. Not only can you order custom curtains in just a few weeks, but they have a curated selection of fabrics that feel modern and minimalist, ideal for any contemporary home without having to search through pages and pages of options.
For style leaders and design lovers.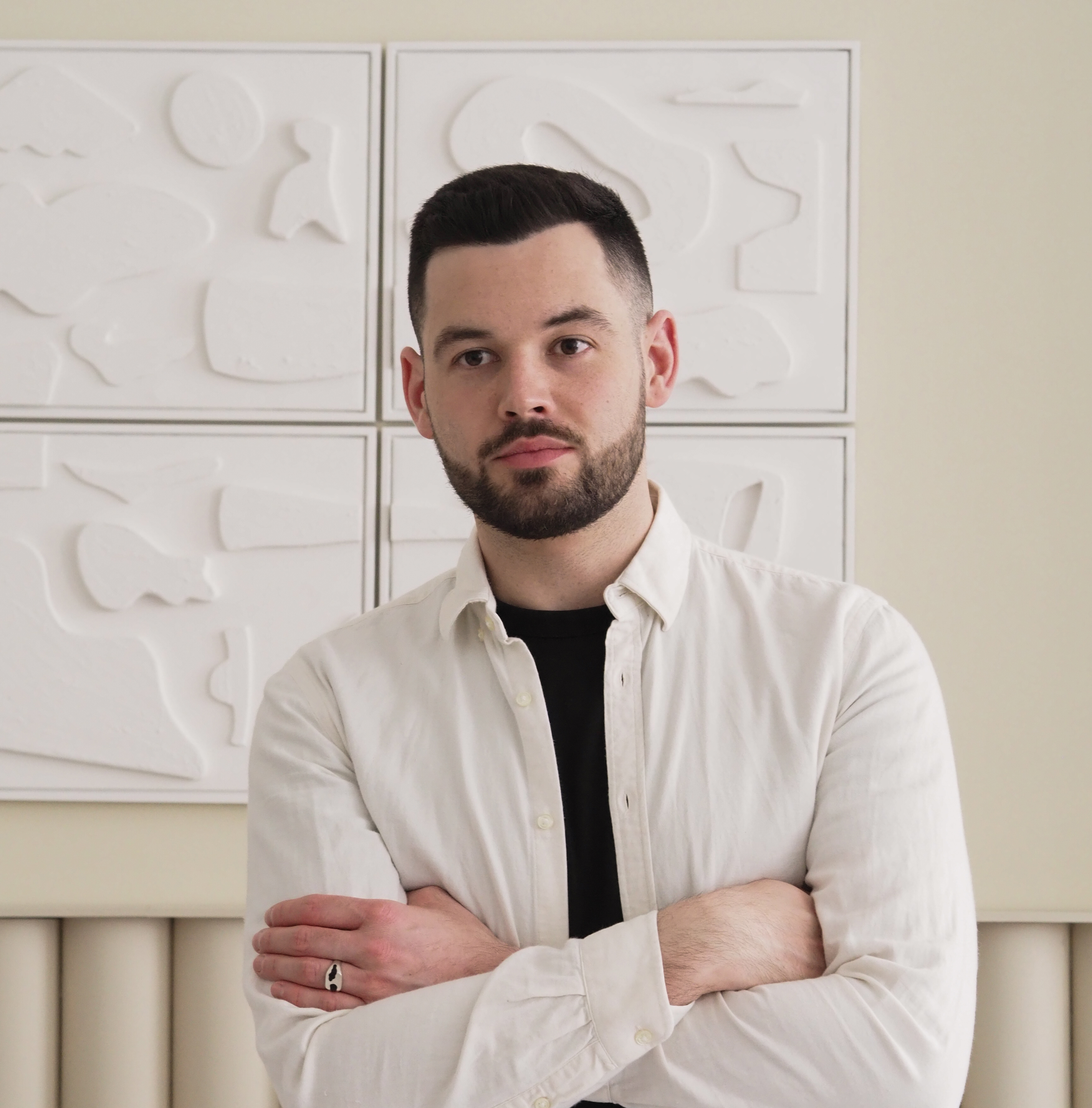 Luke Arthur Wells is a freelance design writer, award-winning interiors blogger and stylist, known for neutral, textural spaces with a luxury twist. He's worked with some of the UK's top design brands, counting the likes of Tom Dixon Studio as regular collaborators and his work has been featured in print and online in publications ranging from Domino Magazine to The Sunday Times. He's a hands-on type of interiors expert too, contributing practical renovation advice and DIY tutorials to a number of magazines, as well as to his own readers and followers via his blog and social media. He might currently be renovating a small Victorian house in England, but he dreams of light, spacious, neutral homes on the West Coast.