8 guest bedroom storage mistakes, and how to avoid them for spaces that are more useful and more welcoming
How many of these mistakes are you making? We speak to the designers to find out their pet peeves when it comes to guest room storage solutions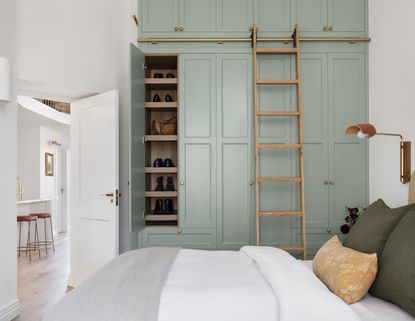 (Image credit: Nicole England. Design: The Stylesmiths)
The guest room so often becomes a bit of a catch-all zone that ends up working as an office, home gym, and general drying room/dumping ground. But these spaces are to be treated as calming zones, guest-ready at all times.
'I think of bedrooms as a sacred refuge from the hectic world,' says designer, Lisa Kahn. 'Therefore, it's particularly crucial to create a sense of sanctuary in bedrooms so guests can feel safe even when they are in an unfamiliar place.'
One way to guarantee this feeling of comfort is through storage solutions. Adequate storage can make or break the feeling of serenity in a bedroom, and by finessing the layout of your storage in your guest room, you can make your visitor feel relaxed and at home. I speak to the designers to get an idea of the most common guest bedroom storage mistakes they notice time and time again (and find out how to easily remedy them!)
1. Not embracing built-in storage
Open your eyes to the shape of the room and unlock the potential for built-in storage ideas for small spaces. Going built-in is always a great option. It allows you to design something that fits perfectly and is tailored to the footprint of the space. The overall look feels sleek and considered and avoids the problem of mismatched furniture with different paints and finishes that only make a space feel cluttered and untidy.
Look to the grooves and alcoves in your bedroom and consider where the outline of the room might allow for a built-in wardrobe or chest of drawers with shelving. This helps create a space that feels more calming, welcoming your guests and offering them a unit to store their clothes and belongings.
2. Not using storage that doubles up
A guest bedroom, by its nature, isn't constantly in use, so you should bring in storage solutions that fit other functions the space might have.
'Something to remember in a guest room is that, in most cases, the majority of the time, there is no guest staying there,' says Laura Williams, lead designer at ATX Interior Design. I think you should focus the storage in a guest space on your needs as the homeowner. You don't need to lose valuable organizational space for your potential guests that will only be there a few days out of the year.'
'It is essential that the room can transform into a cozy sanctuary for visitors, offering them a tranquil space to enjoy some solitude and prevent constant togetherness,' says Lars Myren of LM Design Studio. 'But I personally appreciate multifunctional spaces and often repurpose them as reading rooms, hobby areas, or home offices.'
In this sense, pick storage and furniture that doubles up. A wardrobe and cabinet that can also work as a home office desk, for example, is a neat way to accommodate all functions of the room, throughout the year, whether you have guests round or not.

3. Going for open storage
The guest room is typically the smaller of the bedrooms, so you want to keep the space feeling as uncluttered and tidy as possible. Visual noise can really create a space that feels busy and cluttered and this is not conducive to a relaxing stay for your guest.
Help to imbue a calming vibe with closed storage that creates minimal distractions. Avoid open bedroom shelving to avoid the build-up of everyday clutter on your shelves and give your storage doors to shut the mess away.
4. Neglecting your bedside table
Don't forget those decorative moments and make the most of them for your guest room storage. Every inch is important in the guest room, typically a small bedroom, so go for a nightstand that doubles up on function. The best nightstands provide function as well as a space for a bedside vignette (think a candle, a few books and a gorgeous table lamp.)
Make sure your bedside table has drawers that can provide extra room for those guest room staples like towels or any nighttime essentials you might like to provide to your visitors to help them feel at home.
5. Not making the most of the bed
I'm a big fan of under bed storage - it's such a clever way to make the most of the footprint of the room. ' It is important to use under-bed storage if space is tight,' recommends Lars.
But I don't just mean stuffing the unsightly clutter under the bed - with airflow throughout the room, this only creates pockets and gaps where dust gathers.
Instead, go for a smart storage bed solution. I have a bed with four drawers and each drawer has its own purpose - one for shoes, one for electric cables and unsightly bits and bobs. This means you can be careful and organized with your clutter, and with the addition of a fitted sheet over the top, these drawers are neatly tucked out of sight, and out of mind.
6. Forgetting to look up
When you have a small bedroom with a reduced footprint, think outside the box and look up for inspiration. 'People undertaking renovation projects should consider implementing intelligent storage solutions, with a particular emphasis on floor-to-ceiling custom built-ins,' says Lars.
'Look outside the box for more unconventional arrangements… sometimes the unexpected solution suits the space,' adds Elisabeth Rogoff, principal at Champalimaud Design.
I like this design from The Stylesmiths. The height isn't a problem, even if you're not the tallest person, because this ladder means you can easily get access to the cupboards above (and it adds a certain rustic charm to the room.)
7. Not laying out a room with privacy in mind
Think about the purpose of your guest room - it's all about accommodating the visitor and making sure they're as comfortable in your home as possible. By this logic, you need to rearrange your storage and the bedroom layout to grant them that necessary privacy.
'The building blocks of a successful guest bedroom layout is the bed and storage,' says Liz Beal, design associate at Porto and London-based design firm, Goddard Littlefair. 'Once these two elements are finalized, you can start to layer the rest of your furniture into place. The bed should ideally float in the space, with lots of room to circulate around it. Next, find the right amount of wall space to position the wardrobe and ensure that there is enough clearance for the doors to open fully.
'Think about privacy too,' urges Elisabeth. 'A bed should ideally be placed where someone outside the room cannot peep in and see the person in bed.' Larger pieces like wardrobes and beds should be placed on more spacious walls that can accommodate the more expansive pieces.
8. Forgetting to measure
Last, but certainly by no means least, before you do anything, measure the space. 'Always measure a room before buying furniture for it. No exceptions,' says Elisabeth. 'Scale every item out and sketch in plan - there is no other way to ensure a proper fit.'
When it comes to selecting bedroom furniture, getting the sizes and proportions right can make a significant difference in the overall look and feel of the room 'It is essential to choose furniture that is proportionate to the size of the space. You may want a king-size bed, but if you're tight on square meterage then you'll need to compromise to ensure you keep the right balance of proportions,' adds Liz. At least foot and a hald at the end of the bed to move comfortably and change the sheets with ease is a good rule of thumb to follow.
3 guest bedroom storage buys
The Livingetc newsletter is your shortcut to the now and the next in home design. Subscribe today to receive a stunning free 200-page book of the best homes from around the world.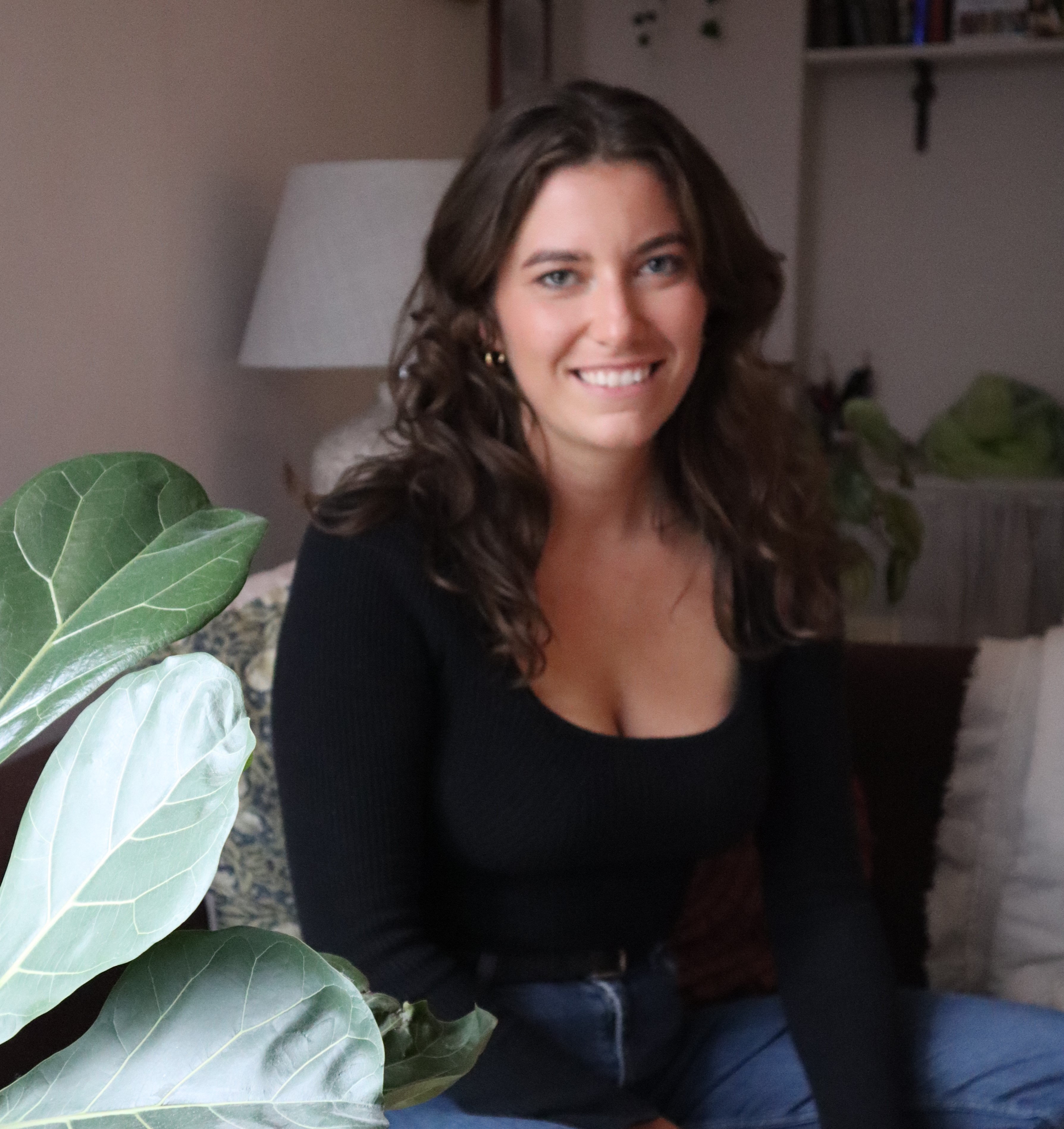 Livingetc content editor and design expert
Oonagh is a content editor at Livingetc.com and an expert at spotting the interior trends that are making waves in the design world. Writing a mix of everything and everything from home tours to news, long-form features to design idea pieces on the website, as well as frequently featured in the monthly print magazine, she's the go-to for design advice in the home. Previously, she worked on a London property title, producing long-read interiors features, style pages and conducting interviews with a range of famous faces from the UK interiors scene, from Kit Kemp to Robert Kime. In doing so, she has developed a keen interest in London's historical architecture and the city's distinct tastemakers paving the way in the world of interiors.