6 genius ways your smart doorbell can keep your home safer
Many of us have video doorbells but fail to know what to do with them - here are some of the ways they can add to the safety and security of your home.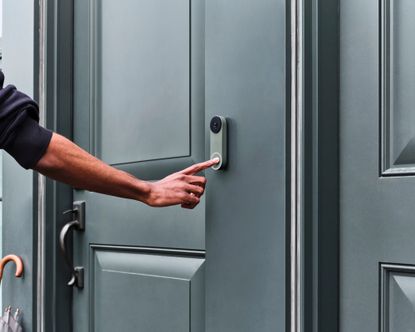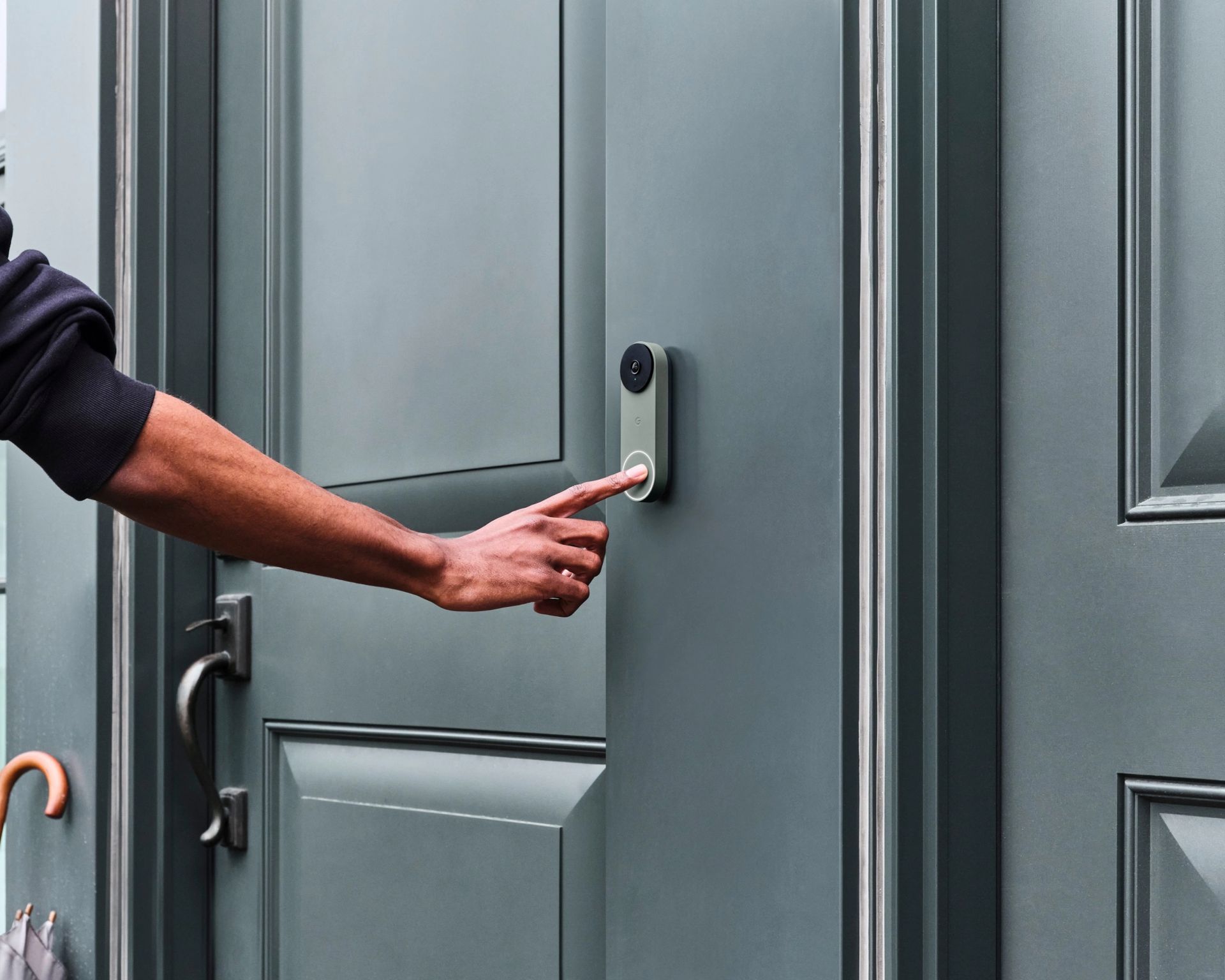 (Image credit: Google)
The Livingetc Newsletter
For style leaders and design lovers.
Thank you for signing up to LivingEtc. You will receive a verification email shortly.
There was a problem. Please refresh the page and try again.
Smart doorbells have well and truly crossed over from being a curiosity to becoming something the majority of homes on your street have attached to their front door. It's no wonder that those from brands like Ring and Google have caught on, either, as there's so much you can do with them.
From smart home integration to security features that help keep your home and those living in it much safer, the best video doorbells are an amazing, cost-effective way of adding to the security of your home. Often costing less than $100 (or less than $50), smart doorbells allow you to keep a much better watch over your home's surroundings.
Keep reading to see some of the best ways they make life that much easier, safer, and more convenient.
1. Talk to visitors before you open the door
This might sound like an obvious one, but being able to speak with whoever knocks on your door is incredibly useful if you're nervous or vulnerable in any way. Cold callers might not be a common occurrence for many of us, but the 2-way audio on smart doorbells means you can communicate with any visitors without needing to open your front door physically.
It's also great if you're in the middle of something or unable to get to the door quickly, as you can use your phone (or even a smartwatch) to see what the person wants. Quick replies are a fantastic add-on for many smart doorbell brands, too, operating like an answering machine for your door with pre-recorded responses.
2. Communicate with couriers
Similar to the above is the ability to speak with couriers and delivery drivers, instructing them on where to leave a package that you can't receive directly. There are a few different ways you can make getting deliveries secure from 'porch pirates,' such as smart delivery boxes from the likes of Yale or mailbox sensors from Ring, but being able actually to talk to your mailman is arguably much better.
As mentioned, smart doorbells have a 2-way audio function that can be activated within the app. This means that, if you happen not to be home when a package arrives, you don't have to rely on delivery instructions that often-times go unread and unheeded. Instead, you can tell the courier about a safe space and go on with your day without the worry that a nefarious passerby will take your parcel.
3. Use them as security cameras
Despite them having a video feed as good as many of the best home security system cameras, most of us disregard smart doorbells when it comes to ongoing monitoring of the home. However, they're just as effective at keeping an eye on things, and almost every model will give you constant access to a live view of your chosen area.
For brands with a variety of home security devices, you can often fold a video doorbell into the wider system, meaning you can switch between the feeds coming from an outdoor security camera above your garage and the one provided by your smart doorbell (as well as any other cameras around the home).
In the US, you can also download the Ring Neighbors App, which means that emergency services, including the police, can access your videos as evidence (though you don't have to allow this).
4. Keep an eye on pets
If you're someone who lets their cat roam the neighborhood, then you can use a smart doorbell to keep an eye on them and make sure they don't go too far. It's also useful when having dogs in the backyard or out front, as you can instantly see if they've ventured to an area you don't want them to. Sure, you can use normal cameras or even baby monitors for this, but a doorbell is great because it's so multi-functional.
5. Pair your feed with a TV or smart display
Not all video doorbells have this option, but we love the ability to hook our device up to our TV, especially because the noise from our favorite show can sometimes prevent us from hearing the chime from our smart speaker in the bedroom. In our home, this is done with the Google Nest Doorbell Battery and the Chromecast with Google TV. When someone comes to the door, and we're in the thick of the latest drama on Grey's Anatomy, then we're in no danger of missing it, and you can even pull up the video feed on the big screen.
Many models - including Ring - are also compatible with desktop apps and smart displays like the Echo Show range, so you don't have to rely on your phone.
6. Use motion detection to trigger smart home routines
Another genius way your video doorbell can integrate with a wider smart home is by using it as a trigger for certain actions across the home. Again, this isn't possible with every brand of doorbell, but you can hook some up to Alexa, Google Home, HomeKit, and IFTTT and have a ring signal to devices such as smart light bulbs, other cameras, and speakers. For example, if you struggle to hear a chime, changing the lights in the room will signal that someone is at the door. It's also great for safety, having outdoor floodlights activated so you can better see what's happening when motion is detected.
For style leaders and design lovers.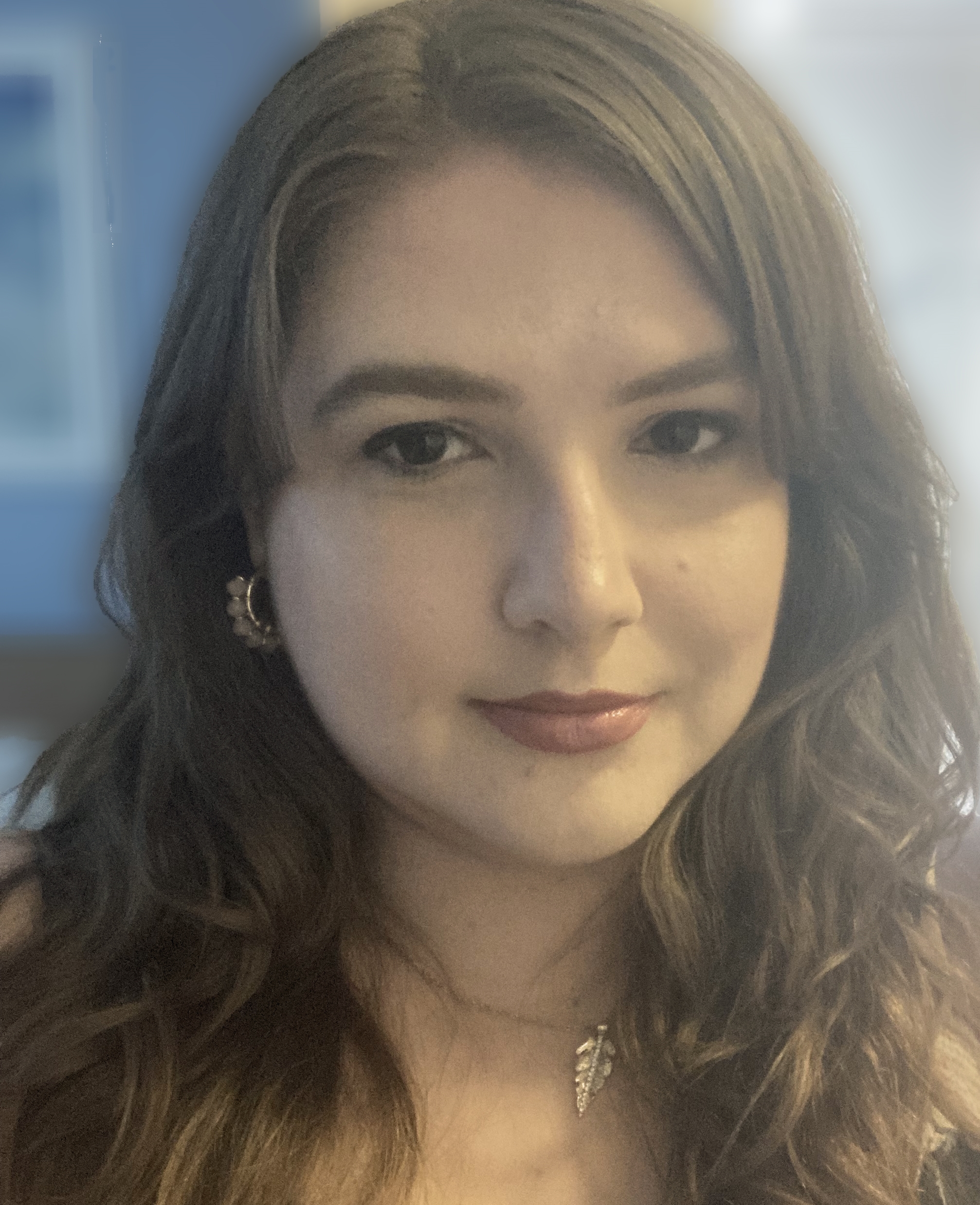 Smart Homes Ecommerce Editor
Caroline is the smart home ecommerce editor for Livingetc, covering everything tech for the home, from smart speakers to air purifiers and everything in between. She is passionate about the role that technology and smart devices can play in daily life, enhancing the home without sacrificing personal style and carefully chosen interiors. In her spare time, she can be found tinkering with bulbs, soundbars, and video doorbells in an effort to automate every part of her small home. Previously, she lent her expertise to the likes of Expert Reviews, IT Pro, Coach, The Week, and more.