Simba Hybrid Luxe review: invest in a great night's sleep
The Simba Hybrid Luxe is the latest and most advanced mattress from this British mattress brand. But does it live up to the claims it boasts its 10 layers offer? We put it to the test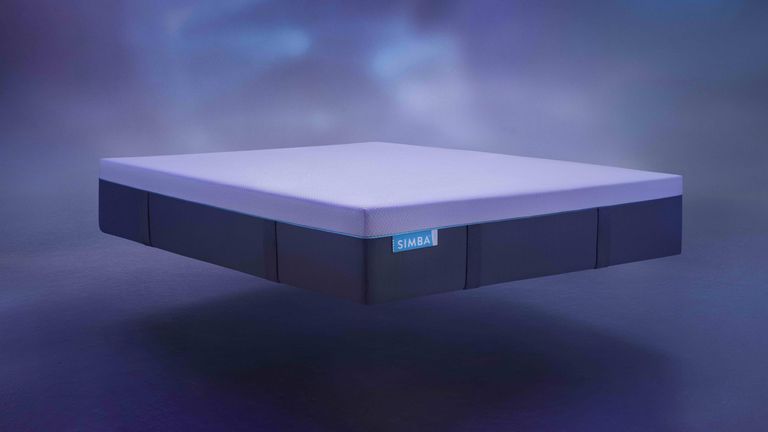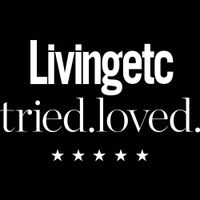 (Image credit: Simba)
Is it the most comfortable night's sleep I have ever had? Yes. Does it need every single one of its 10 layers? Hard to say. However, we consider it an investment buy that promises supreme comfort and support for a number of sleep positions and some pleasing eco credentials to go with it.
Reasons to buy
+

Supremely comfortable no matter how you lie

+

Next to no motion transfer – great for restless sleepers (and their partners)

+

A serious effort on sustainability

+

Breathable and easy to clean
Reasons to avoid
-

Not as cool as we hoped

-

Might be a tad firm for some

-

Deep – might be a bit high for certain beds
It is hard not to have very high expectations when testing a premium mattress like the Simba Hybrid Luxe. Even more so when the brand consistently makes it onto lists recommending the best mattresses around and has 'Best Buy' awards from Which?.
Like similar mattress in a box brands, Simba has spent the last few years perfecting the manufacturing of hybrid mattresses – that is a mattress that uses a combination of springs and memory-like foam for a sleep experience that is the best of both worlds. In April 2021 they debuted their newest mattress – the Hybrid Luxe – and having given the Simba Hybrid Pro that came before it five stars, we were keen to test it out. With 10 layers, to the Pro's seven, I was very intrigued to see what these layers were and how you could improve on full marks.
I have now been sleeping on the Simba Hybrid Luxe for two months – so plenty of time to work out if it is for me, though not as long as Simba's generous 200-night trial. With this mattress I have been through unseasonably cold weather, plus highs of 28 degrees celsius and more, in my overheating loft bedroom. As a side sleeper, who usually goes for a medium-firm mattress, I wanted to see if this met my demands of something supportive with a pillowy top to sink in to. Here are my thoughts.
Simba Hybrid Luxe mattress specifications:
Tension: medium-firm
Type: Hybrid (foam and Aerocoil springs)
Sizes: single to super king
Who will the Simba Hybrid Luxe Suit?
The beauty of this mattress is it really does suit everyone. If you like a firmer mattress, the support from multiple spring layers delivers, yet the foam and bamboo wool layers offer a softness that you will lightly sink into. Side sleepers, front sleepers, back sleepers and those with aches and pains will all be left feeling gently cradled through the night.
Unboxing the Simba Hybrid Luxe
Like all Simba mattresses, the Hybrid Luxe is ordered online (opens in new tab) and delivered for free in up to five business days. You have the option of zero-contact doorstep delivery, or they will deliver to a room of choice – I wish I had opted for the latter as though not too cumbersome, this mattress is rather weighty. I definitely would recommend their help with a king or super king size.
Once we had wrestled it up two flights of stairs (still easier than an uncompressed mattress, for sure), we just had to place it on the bed, and use the special Simba opening knife provided to cut off the plastic. It then gently unfurls, allowing you to remove the plastic and leave it to inflate.
Simba predominantly use cardboard packaging, but unfortunately there is a fair bit of plastic around the mattress itself – currently a necessity for a rolled mattress like this to remain rolled. The plastic can be recycled in selected places, or – as I have done – saved for decorating jobs or the other random occasions you really wish you had a big sheet of plastic.
The Simba Hybrid Luxe says it is ready to sleep on in six hours, but being impatient, I had a lie down after about three and considered it good to go. However, I didn't sleep on it until after the six hours to be sure.
The smell is often off-putting to those buying from mattress in a box brands, and I have experienced some with quite a strong synthetic chemically smell. The Simba did smell quite strong, but not of plastics or anything noxious – more of an earthy, woody smell that I presume is from the bamboo. I could still smell this about a week later, but my other half stopped noticing it after a day or two.
What is the Simba Hybrid Luxe to sleep on?
Onto the most important part. What is it like sleeping on Simba's most advanced mattress to date?
First impressions
Prior to sleep, I had a quick lie down and to be candid, my initial thoughts were that it did not feel four times more comfortable than my old Ikea mattress that was a quarter of the price. After a couple of minutes however, the give in the top layer was noticeable, as was the lack of pressure on joints that I had experienced with my old mattress as soon as I rolled to my side.
A great night's sleep
I had been waking up intermittently in the weeks before swapping to the Simba Hybrid Luxe. The first few nights I slept on the Hybrid Luxe I slept right through, feeling noticeably more rested in the morning than I had before. While it hadn't blown me away at first, I could see how it had adjusted my sleep position and motion transfer was barely noticeable from my other half (who moves a lot in his sleep). It is virtually silent – impressive for a mattress with any springs let alone three layers of them.
I usually sleep on my side, but have happily slept on my back on this mattress. It is comfortable for lying on my front too, though the top layer might not yield quite enough for some. On my back and side, I feel fully supported and aligned – I tend to find it easier to get into a comfy position and stay that way.
Another great thing is how good the edge-to-edge support is. I am prone to lying right at the edge of the bed and with previous mattresses this has left me feeling slightly precariously balanced. It can easily support quite a lot of weight right to the very last centimetre of sleep surface. This will reassure anyone who does like to sleep a bit too close to the side and could be well suited to those with mobility issues or struggles getting out of bed.
Temperature regulation
The Simba Hybrid Luxe claims to have amazing temperature regulation properties. If you bought it on this alone, you may be a bit disappointed. I will caveat this by saying I seem to have issues with controlling my temperature properly – I rarely feel just right. It did keep me nice and warm when I first came to test it at the start of April when temperatures were under 10ºC outside for some time.
However, as soon as it got a little bit warm outside, I was occasionally waking up a bit too warm and uncomfortable. It is certainly no worse than it was with my old mattress, but I did expect it to be somewhat better on account of the claims – and price. That said, the sleep surface does offer a breathability that means when I do wake up a bit warm, it does seem to dissipate quickly if I move and after switching to the Simba Hybrid Duvet (opens in new tab) too, I have felt more comfortable.
My other half thinks it is more cooling than the old mattress, but again, not enough to position this as a USP.
Firmness test
This is at the firmer end of mattresses I have slept on before, but not too firm. While my observation is that it is just the right mix of firm with a soft upper you can sink into, I wanted to show it in a more scientific way. So, out came the weights and laser level to demonstrate.
With 16 kilograms on top and a laser level on the surface, it left a 7.5cm depression. At the edges this was actually less – around the 6cm mark. Great edge-to-edge support for those who sprawl, but a bit more of a depression in the middle than the Simba Hybrid Pro that we have tested before. This only sank 7cm with a 25kg weight. The Hybrid Luxe is therefore better suited to those who want a medium-firm mattress with plenty of softness for shoulders, hips and knees.
I would rate it an eight out of 10 on the firmness scale. My other half who is a (fair) bit heavier than me rates it a six – he would prefer it to be slightly firmer. In conclusion, if you are lighter and like a firm mattress it is fine, but anyone much lighter than me might want a bit more give and could consider investing in one of the best mattress toppers to up the softness. Likewise those over 12 stone might find it on the softer side, though it is still very supportive right across the full width.
What don't we like about the Simba Hybrid Luxe?
This is a big mattress. It is 31cm deep and those 10 layers sure do make it weighty. So, you won't want to be moving it often – if at all. If you live in rented accommodation and see yourself moving a lot in the future, consider this as this mattress should be with you for the long haul.
It also demands rather deep sheets. If you have the double, size up to king size sheets. If you have super king, you might be restricted to buying Simba's fitted sheets (opens in new tab) – I assume these are made to fit their deeper mattresses.
These are relatively minor drawbacks to what is otherwise an amazing mattress.
The layers: what is the Simba Hybrid Luxe made from?
The Simba Hybrid Luxe boasts 10 layers – three more than the Hybrid Pro and five more than the Simba Hybrid. The layers are:
Soft breathable sleep surface – this can be unzipped and washed
Open cell casing – holding the mattress together when the breathable sleep surface is removed. Also very breathable
Bamboo wool layer
Open-cell Simba Pure foam layer – yielding yet offers depth
25mm Aerocoil spring comfort layer
As above – yes, a double layer of Aerocoil springs
High definition Simba Pure foam – this offers supreme edge support
40mm carbon steel spring comfort layer – for even more support
High definition Simba Pure foam – offering further edge support further down
Zoned Simba Pure foam support base
This makes the Luxe 6cm deeper than the Hybrid and 3cm deeper than the Pro. The upgrades are the bamboo wool layer, additional spring layers and their softest sleep surface to date. By using bamboo, they have created a surface and wadding that is antibacterial, breathable, moisture wicking and fast drying to aid thermal regulation.
Simba Luxe eco credentials
Simba has taken steps to ensure this mattress is a sustainable choice. Firstly, they have swapped wool for bamboo which is fast growing and doesn't use as much water in its production as wool. It is also free from animal products which is a factor that might appeal to some buyers.
They also have made sure their foam is as eco-friendly as can be. Foam from other brand's mattress include TCPP and other chemicals such as phosphates, parabens, biocides and organic pollutants which aren't good for the planet. Simba have created Simba Pure, their own foam that is free from the above while exceeding fire safety regulations. What's more, it it these chemicals that gas off in the first few months (or years) of a mattress's life, causing a noxious smell – Simba Pure is free from this, too.
Finally, Simba will recycle any products that are returned as part of their trial.
What do you get for your money when you order a Simba Hybrid Luxe?
As well as the mattress and free delivery, Simba offers a range of things showing their confidence in their products. These include:
Risk free 200-night trial: if you don't love it after 200 nights they will collect it and refund you
10-year guarantee: should it fail in that time, they will replace it with a brand new one
How does the Simba Hybrid Luxe compare to other mattresses?
The closest competitor mattress to compare this to is probably the Brook + Wilde Ultima. You can read our Brook + Wilde Ultima mattress review to compare. Like the Simba Hybrid Luxe it has 10 layers of a very similar make up – two layers of springs, open cell foam, a breathable layer and an integrated mattress cover, just to name a few. The Ultima is slightly more expensive at just over £2,000, but our reviewer gave it five stars and states it is the best mattress she has ever slept on. You also get the benefit of being able to choose soft, medium or firm which makes that better suited to those who don't want anything as firm as the Simba Hybrid Luxe.
The Simba Hybrid Luxe is also slightly more expensive than the Emma Original Hybrid which was released around the same time. We also rated the Emma Original Hybrid 4.5 stars. It is not quite as firm as the Simba and is made from five layers measuring only 25cm – better if you struggle finding deep enough fitted sheets or have a high bed and want a thinner mattress.
We don't rate the Luxe quite as highly as its predecessor, the Simba Hybrid Pro which got five stars from us in tests on one of our sister titles. It only has seven layers and is missing the extra layer of 40mm high carbon steel springs you get on the Luxe, has no open cell casing under the breathable sleep surface and the Luxe has an additional layer of Simba-Pure foam with edge support – the Hybrid Pro has just one. However having lay on one (but not slept on it), it felt as comfy as the Luxe, and was a bit more yielding which I prefer. Without sleeping on both I can't argue that the Luxe is not worth the extra £300–400, but the Hybrid Pro shows you can get an amazing mattress closer to the £1,000 price bracket.
However, if you are vegan you might want to consider the Luxe with its bamboo layer and sleep surface, over the wool layered Hybrid Pro.
How does it rate online?
Though the mattress was only released in April, it has already received star ratings averaging four to five out of five from various sources. There are not many customer reviews yet on the Simba site or the third parties that sell it, but full reviews agree that it is incredibly comfortable and very very supportive – so exactly what you need from a mattress.
Livingetc verdict: is the Simba Hybrid Luxe worth the money?
The Simba Hybrid Luxe is definitely worth the money. I haven't slept better on any other mattress before and while it is a couple of hundred pounds more than its predecessor, it does have three extra layers. While other reviewers agree that it is hard to tell whether these three layers offer a superiority to the Simba Hybrid Pro, I liked that it used sustainable bamboo in place of wool and would happily pay the difference for that and would argue that the additional layers will enhance the durability.
It is an investment and sounds steep at first, but I sleep so much better with this mattress. After all, sleep should be an investment as it can contribute (both positively and negatively) to our overall health.
Why not upgrade your sleep further with new bedding from our list of the best pillows
About this review and our reviewer
This mattress was tested by our Editor in chief of Homes Ecommerce, Lindsey Davis. While she has tested lots of bedding, this is the first mattress she has officially reviewed – though is guilty of inviting herself for a lie down on other people's mattresses if they tell her they have a well known mattress in a box.
She tested it from April to June in 2021. For those who remember, April was unseasonably cold (heating still on here until early May...) and after a rainy May, June had some high temperatures in the upper twenties and lower thirties. This gave her a good idea of how the mattress will perform in both hot and very cold weather. As someone who is awful at regulating her body temperature, she was keen to put Simba's temperature control claims to the test.
Simba has allowed her to keep this mattress, free of charge. This is great news for you (and her) and she will update the review over the coming months.
Lindsey made her break into homes journalism in 2013, when she joined the Homebuilding & Renovating team. Here, she explored her love of architecture, before moving to Real Homes where she broadened her remit to cover more interiors and product content. She now heads up the team looking after shopping content over several brands – including Livingetc – and is responsible for advice on choosing (and buying) the best products for your home.
When she isn't working, she can be found trying to turn her long narrow garden into a chic outdoor living space, or tackling one of her growing number of projects on her Victorian terrace. She thinks she loves a neutral colour palette but has inadvertently painted half of the rooms in her house green – probably subconsciously influenced by all of the houseplants she owns.