Brook + Wilde Ultima Mattress review – for the ultimate sleep experience
We've reviewed the Brook + Wilde Ultima Mattress. Here's what we thought about it, and how (well) we slept...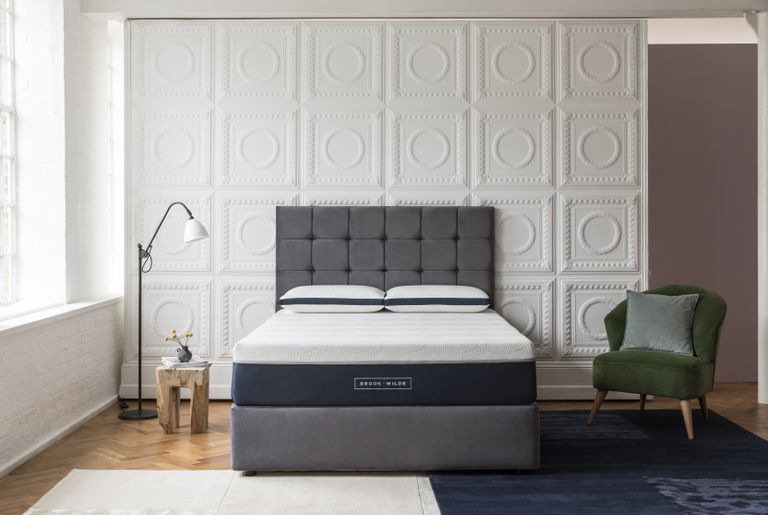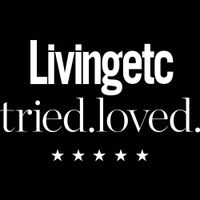 (Image credit: Brook + Wilde)
Made to order in a choice of comfort feels (firmness), this premium mattress has been crafted to give you the ultimate level of comfort and support. If I could rate this more than five stars I would...
Reasons to buy
+

Mega comfortable & supportive

+

Choice of firmness

+

Arrives in a box

+

100 night comfort trial

+

10-year guarantee

+

Made in UK
Reasons to avoid
-

Really heavy

-

Not available in single size
If you want to upgrade your sleep to a comfortable and temperature-regulated night's kip then our Brook + Wilde Ultima Mattress review is worth taking the time out to read.
We have been incredibly fortunate to review this (lovely) mattress which launched in December 2020. It promises to be the most luxurious mattress on the market with advanced cooling technology and a completely new design not seen before on the brand's premium products, so naturally we couldn't wait to see if it meets these high expectations.
During the month I've had the hybrid mattress on review, my husband has been by my side every night which creates a balanced view on our different sleeping positions, temperatures and motion transfer. We've now reviewed several mattresses and have not only learnt a lot about our sleeping habits but also what makes a good mattress to sleep on, which is what we are ultimately sharing with you with this in-depth review.
As with all Brook + Wilde mattress you have a choice of comfort feel (tension). For the purpose of this review I tested it with a medium feel in a king-size. Keep scrolling to find out how it performed, then take a look at our best mattress guide for (where this mattress is featured) and some more top options.
Brook + Wilde Ultima Mattress specifications
Tension: soft, medium, firm, extra firm
Type: nano and pocket springs + memory foam
Sizes: double, king and super king
Who will the Brook + Wilde Ultima Mattress suit?
All sleepers: whether you're a side, back or front sleeper, you'll sleep comfortably as you nestle into the mattress. It'll also help to relieve any aches and pains.
Those who struggle to regulate body temperature: the mattress cover and airflow design will ensure an optimal sleeping temperature;
Fidgets: you won't even know they're there;
Homes with narrow hallways: this is a mattress-in-a-box so will easily fit through the doorway and up the stairs, with a bit of help because it is mega heavy.
Image 1 of 3
Image 1 of 3
Image 2 of 3
Image 3 of 3
The unpackaging
It arrives in a box – TICK! We live in a Victorian terraced house so the door, hallway and stairs are super narrow for two individuals to pass, let alone move furniture in and out. Fortunately, it wasn't too challenging to get the Brook + Wilde Ultima Mattress in the house and up the stairs. The delivery drivers were super helpful. Wearing masks – and us socially distancing – they bought the mattress in and helped to carry it up the stairs. The box with the mattress in it is mega heavy so my husband even got involved to help heave it up.
When the box was on the landing we were left to it so we could walk the mattress round to the bedroom. I couldn't wait to open it but taking time to unwrap a vacuum packed mattress is essential – it can quickly unravel itself into a position where you don't want it so a little planning is advised! We carefully opened the box and lay it on the bedframe. Here we found a Certificate of Quality which is a really nice touch. We then rolled the mattress out of the box, carefully cut away the plastic (which unfortunately is not recyclable) and allowed the mattress to expand where we wanted it to, with a little tug on the side handles to get it nice and snug on the frame.
Sleeping on the Brook + Wilde Ultima Mattress
It took a few hours for the Brook + Wilde Ultima Mattress to get up to its 30cm in depth, but it is recommended to leave it overnight – we decided a little late in the day to unpack it. Having less time to expand seemed to have no difference on how we slept night-by-night, however. Before I added the best mattress protector I could find and other bed linens for the first night of testing, I noticed that the cool-to-touch cover could be zipped back. This could really help with keeping the surface looking like-new if you need to spot clean it, that is if you don't have a mattress protector.
So the first night? Almost immediately after getting under the duvet I felt that this was going to be a very good mattress. It's comfortable to sit on and lie on, that's for sure. As soon as I rested my head on a pair of pillows, my body felt noticeably more supported and aligned. As a side sleeper, there was no crushing of my shoulder and when I woke, there was no tension in my neck which can be a common occurrence. Come to think of it, I was relieved from any aches and pains in the morning from sleeping on the Ultima which is quiet remarkable considering I'm now eight months pregnant (and counting!)
My other half didn't notice me thrashing around during the night with my pillows – which also includes a rather large pregnancy pillow – nor did he stir when I got out of bed every now and then throughout the night. This could be for one or two reasons. The first being that he's mysteriously become a heavier sleeper during the past few weeks, or the mattress actually has something to do with it. Either way, there's very little (if any) motion transfer with this mattress which is a big win.
Image 1 of 4
Image 1 of 4
Image 2 of 4
Image 3 of 4
Image 4 of 4
To really put the tension and weight distribution to the test, I hauled my trusty 56lb/4 stone weight onto the bed. It sank by 6cm into the surface of the mattress which, as you can see by the images above, was the same across the entire surface of the mattress. The closest I could get the weight to the edge of the bed before it toppled on its side was 12cm, which isn't much considering that we don't actually sit on a cliff-edge of the bed. What I did notice, however, is that the cover seemed to fold in on itself when sat here but there needs to be some give to it to make for easy removable and expansion after the mattress has been unwrapped.
It's a little tricky to measure the temperature regulation of this mattress but what I can say from experience is that I didn't wake from being too hot at night. This was the same for my husband. We did test it during February which was a bit of a mixed weather bag, but we had the central heating on every night so we were already a comfortable body temperature before getting in to bed. And this temperature was maintained. I'm looking forward to seeing how we get on sleeping on this mattress during the summer months, to see if the Ultima's innovative thermic cover really does reduce temperature by 2 degrees, as being promised.
The layers
There's 10, yep TEN, layers to the Brook + Wilde Ultima Mattress which has to one of the highest level I've seen in all the mattresses I've tested. Each unique layer has been crafted to give you the ultimate in support and comfort, which is why it's Brook + Wilde's most technologically advanced mattress to date.
Layer one is that cool-to-touch cover which uses thermic fabric to cool by 2°C, and contains microcapsules to help manage body temperature by storing and releasing any excess heat. You'll also see those rather lovely swirls which give a subtle nodd to the unique 'wave technology' that ensures the right levels of support and pressure distribution. You're then met by the following layers:
Breathable mattress cover: for reducing the shear action between the cooling cover and the top layer of breathable foam;
Breathable top layer: this is the first layer of memory foam which invites cool and refreshing airflow to the surface;
Refreshing comfort layer: a large open-cell structure memory foam which allows for four times the airflow;
Twin layer of 2000 nano-springs: these are what will evenly distribute your weight;
Unique support layer: it's your choice of comfort feel here: Soft, Medium, Firm, or Extra Firm;
Dynamic airflow: fresh air with be actively drawn into the core of the mattress, pushing cool air upwards;
Twin layer of 4000 pocket springs: for more push-back and bounce;
Support foundation: this high-density support base is what gives the mattress its durable structure;
Non-slip base: for keeping your mattresses firmly in position.
The tensions (comfort feels)
One of the (many) unique selling points to buying a Brook + Wilde mattress is that you can choose which tension you prefer. The options, as outlined below, are a soft, medium or firm mattress.
Since the brand makes all their mattresses to order you also have the option to create a bespoke mattress. This is ideal if you and your partner prefer different tensions. For example, one side could be firm and the other side soft. If you want to opt for this, you'll just need to contact the customer service team.
Which feel is right for me?

| Soft | Medium | Firm/ Extra Firm |
| --- | --- | --- |
| Supportive, but with extra levels of cozyness | A good balance between support and sink which combines softness with resistance | A firmer level of support which is less springy yet comfortable in all the right places |
Sustainability
Something really lovely about this UK company is that they are committed to making reforestation a part of their business model. For every Brook + Wilde mattress sold, they plant a tree to help contribute to reforesting the planet. Each tree planted will help to fight against climate change, protect coastal communities from severe flooding and safeguard 70% of the world's plant and animal species.
By doing this, they support third party non-profit organisations who plant trees for clean water in Brazil, protect biodiversity in Indonesia, empower women in Rwanda, improve food security in Guatemala and fight back against forest fires across North America.
What do you get for your money?
As with all the Brook + Wilde mattresses, the Ultima comes with a 100 night trial, 10 year guarantee and free delivery.
Their customer service is also brilliant. The delivery drivers offered to bring the mattress into the house and up the stairs (wearing masks). And a couple of days after the delivery, the customer service team called up to see how I was getting on with it.
Ordering and delivery
You can only order Brook + Wilde mattresses direct because they are made to order. This means that it is made to suit you.
At the time of ordering, you'll just need to choose which size mattress you desire – double, king or super king – and then which tension. Delivery is free and the delivery drivers will bring it into your home, if it helps. Just bare in mind that the Ultima is HEAVY so you will need at least one other person to get the mattress into a place where you can easily unpackage it.
Livingetc verdict: is the Brook + Wilde Ultima Mattress worth it?
If I could rate this mattress more than five stars I totally would. Aside from being mega heavy, which only really affects getting it onto the bed frame, I can not fault it. It's super supportive and very comfortable to sleep on, in all positions. To feel relieved from aches and pains in the mornings is a welcomed occurrence, especially at the moment for me. It has a high-end price tag, there's no denying that, but it'll cost you from just £4.92 a night each year to sleep on which is worth it worth every penny. It's also guaranteed for 10 years which is a massive confidence boost. And as for the quality, it is one of the best mattresses I've had the pleasure of reviewing.
So, in a nutshell, the Brook + Wilde Ultima Mattress is ABSOLUTELY worth buying.
About this review and our reviewer
Jennifer Oksien is our Appliances Editor across the homes titles at Future. This means that she spends her days working with appliance (and mattress) brands to ensure that you get the best products for your home. She lives in a Victorian terrace which is undergoing an unintentional renovation so whilst stripping back walls, ceiling and floors (etc!) she visualises how the space can be best used with a suite of gadgets, gizmos and home comforts to make home life that little bit more streamlined.
As with all our reviews the Brook + Wilde Ultima Mattress has been tested first-hand in our home, using it just as you would so you know exactly what you are buying. The products are given to us free of charge and we test them for as long as possible before sending them back to the brand, unless we are able to keep it as we are with this mattress. This means that we can continue to use the product which gives us the opportunity to return to our reviews for updating, so you can keep up-to-date with how it's fared over a period of time.
Jennifer is our Appliances Editor here at Livingetc. During the working days you'll find her scouting out the best deals on applainces (big & small) and mattresses, and reviewing them to ensure that you are getting the best in-class. When she is not doing this, Jennifer can be found shopping for herself (and husband) as she tends to the kitting out of her Victorian home or sitting in the garden with a mug of decaf, loose leaf tea.