Emma Premium mattress review: a luxury offering from British mattress masters
Heard the hype about the new Emma Premium mattress and wondering if it could be for you? We went under the covers to find out…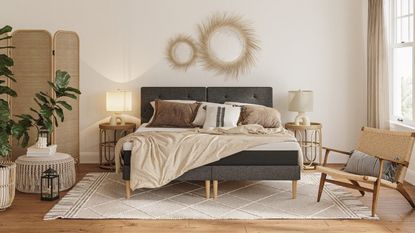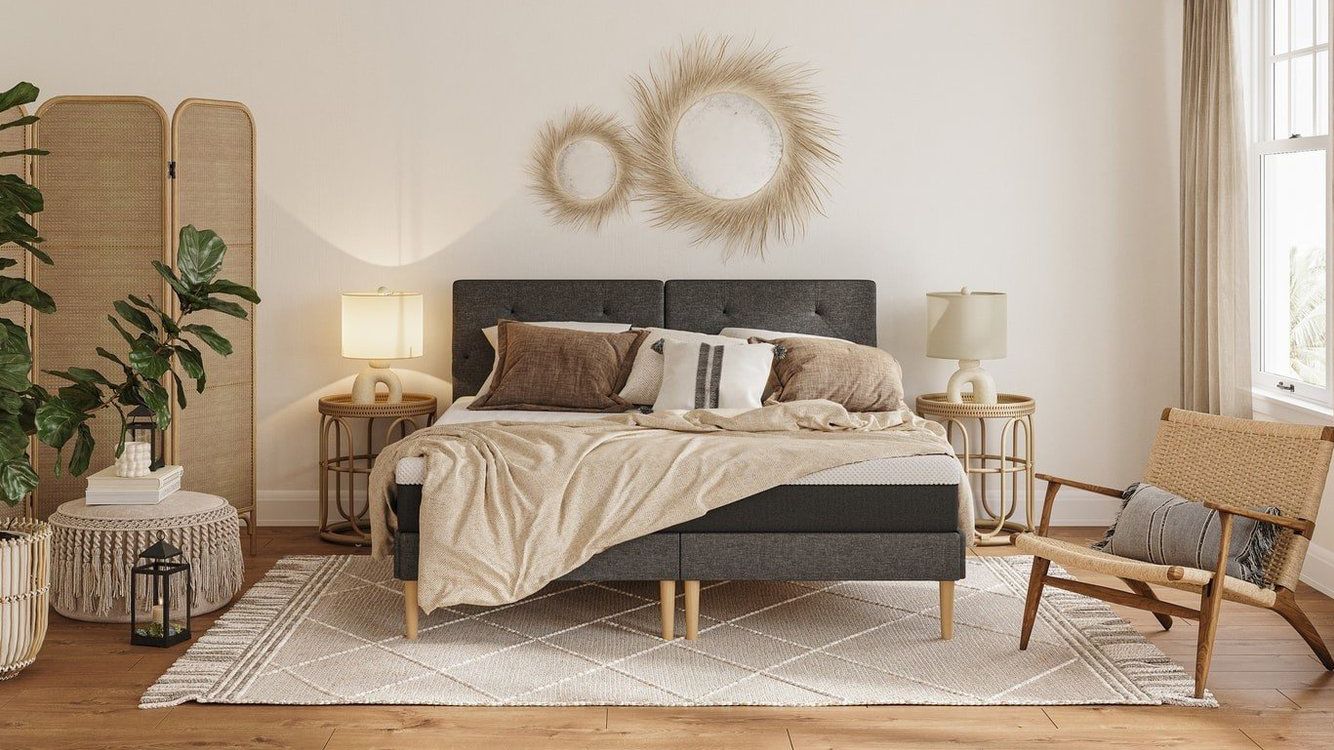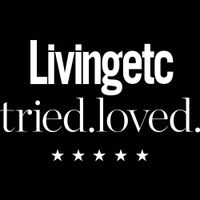 (Image credit: Emma)
Designed to suit everyone, the Emma Premium mattress combines the bounce and luxury depth of full-size pocket springs with layer-upon-layer of the very latest memory foam technology. It's firm yet comfortable, incredibly supportive and cooling – what more could you ask for? (If the answer is built-in sleep tracking, hang fire for Emma Motion, the brand's super-techy smart mattress rumoured to be landing soon.)
Reasons to buy
+

200-night trial

+

Noticeable springiness

+

Suits all sleep positions

+

10-year warranty
Reasons to avoid
-

'New foam' odour lingers

-

Limited sizes
Emma's third mattress launch to date, the Emma Premium landed at the beginning of this year (2021). It was originally called the Emma Original Hybrid, but has undergone a name chance since – either way, it has been a big hit with customers. So much so, the brand is already adding a single version to the line-up.
I have tested all of the predecessors from Emma, so was keen to compare their latest premium offering. Heralded Emma's 'most advanced hybrid mattress', the Emma Premium has a few tricks up its sleeve, such as longer springs and extra foam, but does it live up to the hype? We tested a double Emma Premium mattress for three weeks in April/May. Find out how we got on and how it compared to other contenders for the best mattress around.
Who will the Emma Premium mattress suit?
Emma Premium mattress specifications:
Tension: Medium-firm
Type: Hybrid
Sizes: Double, king, super king (single due in June)
The abundance of hybrid mattresses on the market shows that while we all want to be wooed by memory foam, the appeal of a traditional pocket sprung mattress is here to stay – so when paired they create a very well engineered mattress. This mattress is firmer than Emma's last venture into hybrids – the Emma Hybrid – making it suit all sleep position, including back sleepers. It is great for those with back pain, potentially providing an alternative to overpriced orthopaedic mattresses – though this isn't a claim Emma makes.
It also suits...
Memory foam fans seeking more movement and bounce
Hot sleepers who appreciate good air flow and breathability
The risk averse – you have 200 nights to decide if it is for you
The unpackaging
Like most hybrid mattresses, the Emma Premium is vacuum sealed and delivered in a box (measuring 42cm x 42cm x 100cm). At just over 28kg, said box required two to manoeuvre, but getting it upstairs and around a tight bend in our hallway was a breeze. Anyone in a top-floor flat or with spiral stairs can buy without access concerns.
Once released from the box, it inflates surprisingly quickly, so I'd recommend opening it on your bed base and then wrestling the mattress into position as it unfolds. Most memory foams take a good 12 hours to fully form but I honestly think we could have slept on the Emma Premium within the hour. Great if you've just sent your old mattress off for recycling using Emma's collection service!
What's the Emma Premium like to sleep on?
When you first lay down, the Emma Premium mattress doesn't feel like your typical memory foam. There's no gradual sinking feeling, nor is it Millpond flat. In fact, it feels very much like a traditional pocket sprung mattress and responds similarly when moving around, which was a very promising start.
Claiming a mattress will suit all sleep positions is a bold move. But as a restless sleeper who often works their way through them all during the night, it's one I feel qualified to test. I always start on my left side, with one knee forward as a ballast and on the Emma Premium I felt incredibly well supported – a noticeable improvement on my regular pocket sprung with latex top. In fact, it went a bit too well as I didn't recall waking again until morning broke. A rare occurrence.
In order to put Emma's claims to the test, the following night I started on my back, and again slept well. I did wake on my side but only because my husband admitted to rolling me there to stop snoring! So, it's comfortable for back sleepers but doesn't help with snoring. Then came the real test – front sleeping. This is a last resort for me as the pressure is usually too much for my neck but that went surprisingly well, too (after switching to a flatter pillow). Side-sleeping was definitely the most comfortable position for me, but not by much and I was certainly comfortable enough to drift off in the other positions. If you do prefer to sleep on your back or front, do give the Emma Premium a try.
Testing firmness
Emma rate the tension of this mattress as Medium-firm and having tested many mattresses over the last couple of years I agree with this assessment. As a fairly lightweight build, I usually favour a soft-medium mattress that cushions my long-suffering (virtually worn out) 'runner's hips'. I'll admit I did miss the immediate squidge of our 5cm-thick mattress topper. However, the Emma Premium is far from unpleasantly firm and I woke up with fewer aches and pains that normal, even the morning after longer runs, which suggests my pressure points were being well supported. My heavier-framed husband found it perfectly pitched – 'not too hard, nor too soft' was his verdict.
The weight test involves placing a 56lb/4 stone weigh on the middle and edge of the mattress to measure uniformity across the surface. A good quality mattress is evenly supportive, allowing you to enjoy maximum sleeping space. In the middle of the Emma Premium mattress, my trusty weight sank by 5.5cm, and on the edge it was a little more than 6.5cm. This indicates you can expect to achieve equal comfort levels right up to the edge of the bed – great for starfish sleepers and those who like to spread out. Other hybrid mattresses I have reviewed are closer to the 7–8cm mark in the middle, and deeper again on the edge, suggesting the Emma Premium is indeed a good choice for those who err towards the firmer-side of medium-firm.
Motion transfer is hard to measure but, essentially, the Holy Grail is a mattress that lets you sleep undisturbed by fidgeting bedfellows. On this point, I'd have to say the Emma Premium isn't as good on reducing motion transfer as latex or all-foam mattresses, like the Emma Original for example. It is closer to the motion transfer you'd expect on a traditional pocket sprung. As mentioned, I change sleep positions a lot in the night and my husband reported that, although he noticed I moved around significantly less on the Emma Premium, he did feel my movements more than usual. If there's a big disparity between your bodyweights or nocturnal movement, then motion transfer might be an issue for the lighter or stiller sleeper.
What's the Emma Premium made from?
The Emma Premium is packed with an impressive five layers of comfort, which is what makes it the brand's 'most advanced mattress yet'. The first layer is a new generation aerated foam, made to Emma's own top-secret formula. It is called Airgocell and, according to Emma, is similar to a gel and offers substantial relief to pressure points alongside squidgy softness. Being 50% air, this layer is all about breathability and cooling.
The second layer is memory foam, which moulds to your body's contours and is considered particularly affective for those with back problems. Then there's a layer called 'cold foam', which isn't memory or Airgocell but is designed to help with air transference and to stabilise the springs below. Said springs are next. At 12.5cm tall, they're full-size pocket springs, not the tiny conical coils found in most hybrid mattresses. Each spring is individually cased to stop them cobbling up and allow more targeted support.
Finally, there's a base foam layer, which is a standard solid foam used to stabilise and lend height. Together, these five layers form a 25cm-thick mattress, which is the perfect size for most fitted sheets.
The top cover is breathable, removable and machine washable, which anyone who appreciates hygiene will love but is also ideal for allergy sufferers. The material is soft but stretchy, which makes zipping it back on very easy – no muscle-power required. Best of all, it doesn't overheat. Admittedly the outside temperature was still below 8°C overnight when we tested, but I was frequently chucking off the duvet at 3am in our usual bed the week before. Not so with the Emma Premium. Same duvet, same room, same temperature, but the duvet stayed on all night long. Evidently all Emma's talk of air holes and breathable textiles really do have an impact on memory foam's sweat-inducing reputation.
What do you get for your money?
Emma's amazing 200-night sleep trial – double the norm – boils down to zero risk to your investment. Most mattresses take at least a week to settle and for your body to find its groove, but you've got more than three months to bed the Emma Original Hybrid in. And if you decide it's not The One, just contact Emma's customer support team, or use the online returns portal, to arrange free collection, no questions, no sneaky charges.
The 10-year guarantee is equally impressive and protects against undue dents, cracks or any other damage that was not your fault. Send photographic evidence and the faulty mattress will be replaced free of charge. Returned mattresses are recycled or donated to charity.
Ordering and delivery
This mattress-in-a-box is delivered for free, without contact, to your doorstep (or to a nominated neighbour). You can also choose your preferred time slot when you receive delivery notification. Emma mattresses are made in the UK – the air miles on this one are therefore nice and low.
How does it compare to other Emma mattresses?
This is not Emma's first rodeo when it comes to Hybrids. It was initially (and rather confusingly) called the Original Hybrid, whereas the actual original Hybrid, launched in 2017, is just called the Emma Hybrid. The recent rebrand as the Emma Premium has removed that confusion, but it is still a hybrid. So, why should you shell out extra (£250 more for a double at time of writing) for the new model?
The main difference lies in the springs, which are much longer and more spring-like compared to the micro-coils in the first Emma Hybrid, and thus firmer (the Emma Hybrid is rated Medium-soft). You also gain a layer of foam – specifically, the Cold Foam stabilising layer – and the new Emma Premium is also much better suited to back sleepers (and those with bad backs), as well as side-sleepers of course.
How does it compare to the Eve Premium Hybrid?
The Emma Premium's closest competitor is arguably Eve's Premium Hybrid, which I tested in 2019, and awarded 4 out of 5 stars. The Eve version is marginally less expensive and a little deeper (28cm) but, like the Emma, it has five layers of high-tech foam, full-size springs and is Medium-firm comfort-wise. Personally, I found the Eve a touch too firm, whereas the Emma has a little more give. The Emma also wins points for its 200-night sleep trial, compared to Eve's 100-night offer, so if you're indecisive by nature, perhaps try the Emma first.
Is the Emma Premium worth it?
The Emma Premium has more bells and whistles than you could ever imagine possible from a mattress and, while not cheap, feels like value for money. Sleep is an investment – as it should be – and so is this mattress. It is supportive yet cushioning and doesn't cause you to overheat in the early hours. I slept soundly in all positions (best on my side though) and although I don't have a bad back, I really can imagine that it would provide relief if I was ever unlucky enough to do so.
The only negative I have to say about the Emma Premium mattress is regarding the noxious chemical smell it gives off. This is expected with any foam-based mattress, but it was noticeably stronger than others I've reviewed and lasted a lot longer – at three weeks, it was only just beginning to fade. I've no doubt it will fade but anyone with particularly sensitive olfactory skills might suffer for a while.
Linda is a freelance journalist who has specialised in homes and interiors for the past 19 years, beginning on a trade rag for the Daily Mail Group and now writing full-time for the likes of Homes & Gardens, Livingetc, Country Homes & Interiors, Ideal Home and Real Homes. Linda is our resident mattress reviewer. She spends a couple of weeks on every mattress she tests for us, as does her ever-patient husband. In reviewing mattresses for us for more than two years, she has become something of a very opinionated expert. She lives in Devon with her cabinetmaker husband, two daughters and many pets, and is locked in an on-going battle to drag their red brick Victorian home out of 1970s swirly-carpet hell...