5 things to plant in containers during February to bring some joy and color to your backyard
These five plants prove you don't need big plots or borders to have beautiful blooms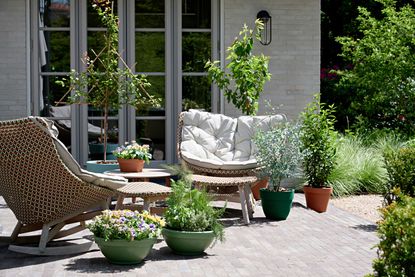 (Image credit: thejoyofplants.co.uk)
The Livingetc Newsletter
For style leaders and design lovers.
Thank you for signing up to LivingEtc. You will receive a verification email shortly.
There was a problem. Please refresh the page and try again.
With spring just around the corner many of us are eager to get busy in our backyards, but where should we start? Bridging the gap between winter and spring, February is somewhat of a transitional month when it comes to gardening, and there are plenty of plants we can pot up right now that offer beautiful blooms this time of year.
Whether you have a sprawling lawn or a small porch, we all want to make our outdoor spaces as beautiful as they can be. The good news is, you don't need large plots of land or great big borders to plant your favorite flowers and plants. You can instantly brighten up your backyard with just a few container pots, even in the smallest of spaces.
'February is a great time to get started on your gardening journey, especially if you have a small garden,' says Diana Cox, blogger and gardening expert at The Gardening Talk. 'Many options are perfect for this time of year as they can handle the cool temperatures while also providing a burst of color in your backyard.' Here, we take a closer look at the flowers you can plant in February, with no plots or borders necessary.
Lilith is an expert at following news and trends across the world of interior design. She's committed to helping readers make the best choices in their homes (and gardens) through sharing practical tips and guides. In this article, she asks expert gardeners for their advice on what to plant in containers this month for beautiful blooms.
1. Petunias
As temperatures begin to warm up, petunias are one of the most colorful blooms you can introduce to your backyard this time of year. This tubular perennial will grow in most climates, and they're a favorite for hanging baskets especially.
'Petunias are a classic choice for small backyards and container gardening as they provide long-lasting color all season long,' explains Diana blogger of The Gardening Talk. 'To plant petunias in February, simply prepare a well-draining soil in your container and plant the seedlings about 6 inches apart. February is the perfect time to plant petunias in most climates as they will have time to establish themselves before the hot summer weather arrives.'
These pretty plants prefer light, well-drained soil, with slightly acidic (6-7) pH levels. Make sure to water regularly and place them in a sunny spot for optimal growth.
2. Stevia
Commonly known as candyleaf, the Stevia is a great container-loving plant that's perfect if you're looking to start your own herb garden. It prefers plenty of light, making it ideal for your front porch or balcony, and likes rich, well-drained soil with a pH of 6.7 to 7.2.
'Stevia seeds grow very well in containers around 12 inches long and wide, and as long as there is no chance of prolonged frost during February, they will be very happy to grow outside during this month,' says Ivo Iv, gardening expert at Decor Home Ideas. 'Stevia is most well-known for being a sweetener, which makes it the perfect addition to a spring garden – it especially makes a great addition to bowls of fruit to remove some of the tartness.'
Besides its sweet-tasting leaves, the Stevia bears small white flowers come fall.
3. Geraniums
Geraniums are perfect for small gardens as they're happiest in a classic terracotta pot. These colorful scented flowers flourish best in full sun, although there are certain varieties, such as the ivy geranium, which grow best in light shade.
'To plant geraniums in February, make sure the container you choose has good drainage and fill it with well-draining soil,' Diana says. 'Plant the seedlings about 8 inches apart and provide plenty of sunlight and water.'
Similarly to petunias, February is the perfect time to plant geraniums as the cool temperatures will encourage good root growth before the warm weather arrives, just make sure there's no more risk of frost in your area.
4. Pansies
If a balcony or windowbox is all you have to work with, you can still bring a burst of color to your space with pansies. 'These are one of the easiest species to care for and are hardy enough to withstand cold temperatures, which is why they can be put outside in February,' says Ivo.
He recommends buying nursery pansy plants from a garden center and then re-planting them in small pots around your backyard or on your window sill. 'It might be nice to get a collection of different colored pansies (the Delta Blue and the Frost/Winter pansies go very well together) to add some variety to your space,' he adds.
These heart-shaped petalled flowers actually thrive best in cooler temperatures, so you'll probably find that they'll stop flowering through summer. If allowed to rest during the hottest months, they will begin blooming again in the fall, though, providing you with colorful blooms when other plants can't. 'To plant pansies in February, prepare a well-draining soil in your container and plant the seedlings about 4 inches apart,' says Diana.
5. Peas
If you want to try your hand at vertical gardening, try a climber like the garden pea. Peas are one of the easiest container-grown vegetables for even the smallest of spaces since they grow upwards. All you need is some bamboo canes or a wall trellis.
'They are best planted in February because they take roughly three months to sprout, which means that they will be ready to eat for salads in May,' says Ivo. 'To make the most out of your produce, initially sow them indoors for a couple of weeks (space the seeds apart to make them easy to move later on) and aim to mix your soil with as much manure or rotting organic matter as possible.'
Once they reach a few inches tall, you can plant them in a pot outside. 'Make sure to place the container in a sunny spot, as most vegetables need at least six hours of sunlight a day to thrive,' Diana notes. With plenty of light, your peas will flower just before they produce their pods.
Gardening essential to pick up in February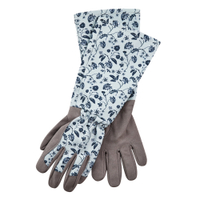 Floral gardening gloves, Walmart
For ultimate protection whilst gardening, try these gloves from Walmart. Sturdy synthetic leather on the palms and fingertips helps to protect your hands from cuts, pricks, and blisters while you work, while the elbow-length gauntlet cuffs protect your forearms. We love the pretty pattern best of all. Who said gardening couldn't be stylish?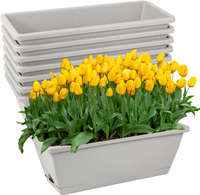 These window box planters from Amazon have an integrated planter tray and two drainage holes to allow excess water to drain. They're perfect for beginner gardeners and, measuring just 17x7x6.3 inches, they fit perfectly on most windowsills, balconies, and other narrow areas making them ideal for those with minimal space.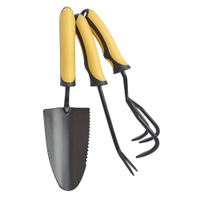 3 piece gardening tool set, Walmart
If you're new to gardening, this 3 piece tool set from Walmart is all you need to get started. It includes a lightweight trowel, a cultivator, and a weeder, all of which have an ergonomic grip handle and a hanging hole for convenient storage.
For style leaders and design lovers.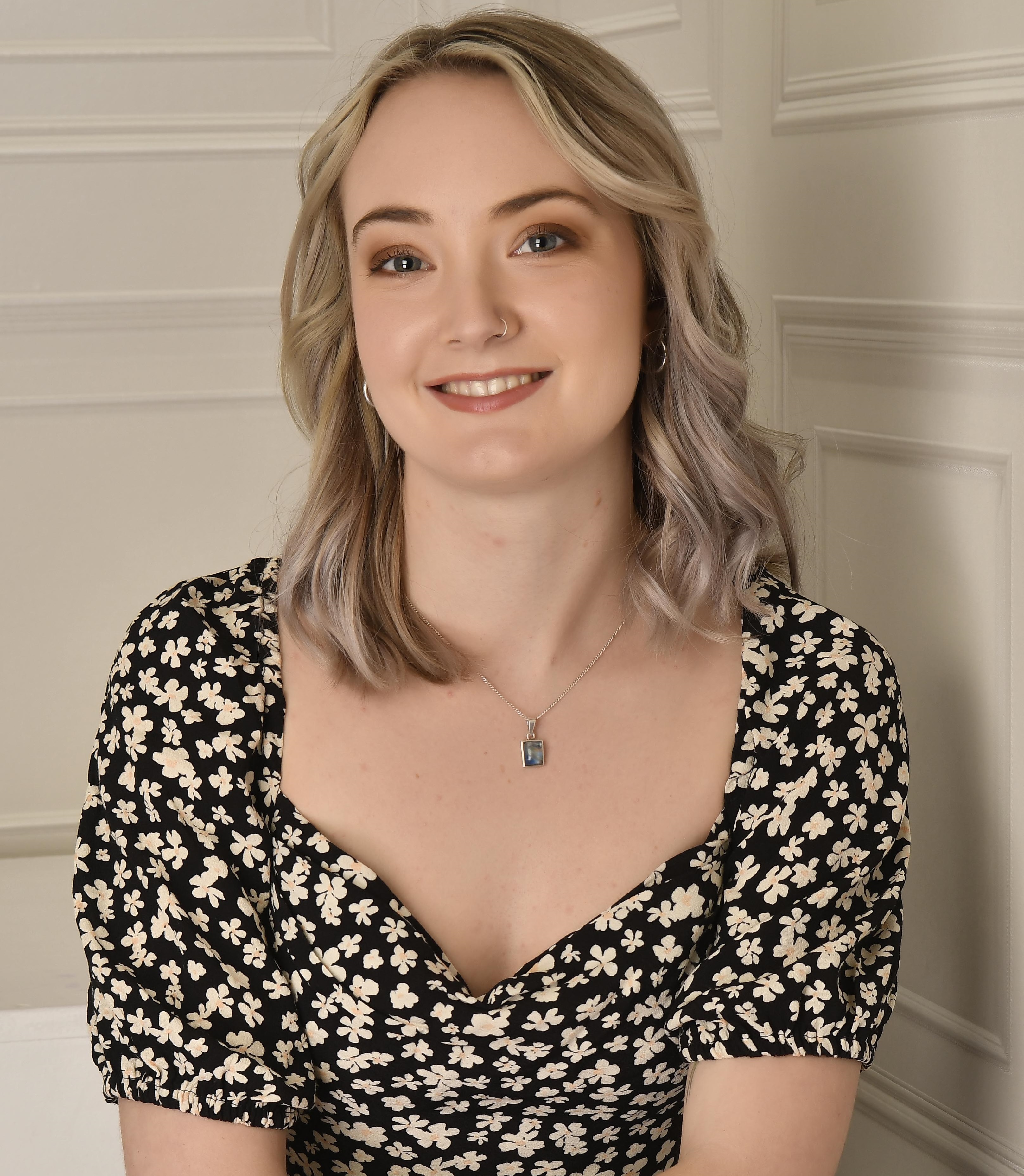 Lilith Hudson is the Staff Writer on Livingetc, and an expert at decoding trends and reporting on them as they happen. Writing news, features, and explainers for our digital platform, she's the go-to person for all the latest micro-trends, interior hacks, and color inspiration you need in your home. Lilith discovered a love for lifestyle journalism during her BA in English and Philosophy at the University of Nottingham where she spent more time writing for her student magazine than she did studying. After graduating, she decided to take things a step further and now holds an MA in Magazine Journalism from City, University of London, with previous experience at the Saturday Times Magazine, Evening Standard, DJ Mag, and The Simple Things Magazine. At weekends you'll find her renovating a tiny one-up, one-down annex next to her Dad's holiday cottage in the Derbyshire dales where she applies all the latest design ideas she's picked up through the week.