We didn't expect to see these 'old-fashioned' kitchen doors making a comeback – but we're glad they are
The age-old style door had fallen out of favor, but designers are now finding they're a great design-led addition to any modern kitchen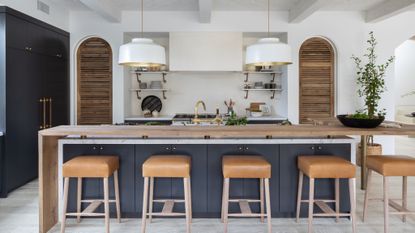 (Image credit: Ryan Garvin. Design Brandon Architects and Brooke Wagner Design)
The Livingetc Newsletter
For style leaders and design lovers.
Thank you for signing up to LivingEtc. You will receive a verification email shortly.
There was a problem. Please refresh the page and try again.
Tends change so quickly that at times it's hard to keep up with how your space should or shouldn't look according to the latest designs. However, the good news is that once the functionality of a kitchen is covered, you can bring your own flavor and personality in, exactly because kitchen trends change so rapidly, there's no point in even trying to keep up with it all the time. That gives a great opportunity to experiment, and to really bring in those pieces that speak to you, and that you love.
That's why it was such a joy to see this kitchen in an architect's home that is perfectly suited for a modern home and also brings in a quirky touch that makes it stand apart from others. I'm talking about the wooden louvered doors. An age-old style you might not expect to see in such a contemporary setting. And they do stand out next to the sleek dark blue cabinets, in a way that beautifully contrasts and complements at the same time.
Let's look a little closer at what a louvered door actually is, how it works in this design, and whether you should get one too.
What is a louvered door?
First things first, you might be wondering what even is a louvered door. Louvered (pronounced loo-ver) doors are made up of thin wooden blades called louver blades. They were first used in Europe in the Middle Ages, and probably even earlier in the Middle and Far East. Think of them as shutters but for doors. They were used to ensure ventilation in a room while keeping natural elements like rain or direct sunlight at bay, and they are a great kitchen idea.
They can of course still serve their original practical purpose, but mostly now they are used for aesthetic reasons, bringing an old charm and nostalgic feel to a room. They can be custom-made in different, more modern styles, but if you like to hunt for vintage you can find old ones to buy - however, make sure the size fits before you commit.
How does it work in this kitchen?
In this modern kitchen with dark blue cabinets, brass accents, and marble worktops, the louvered doors stand out with their vintage look. However the natural wood tone is picked up in the wooden worktop above the kitchen island, and the brown tones of the leather stools. Their tall, arched shape adds visual height to the room, and makes a feature of the doors (one is hiding a pantry, one a hallway) placed to mirror each other left and right of the stove area.
Christopher Brandon, founder of Brandon Architects designed this home for himself and his family together with Brooke Wagner Design. One of Chris' many goals was to incorporate the old and the new, as well as natural and organic materials. 'The doors were an inspiration from my wife. Originally she wanted the pantry doors to be found items (antiques) but when we couldn't find the right fit we had these custom made from reclaimed French oak. They add a richness in texture and character to the kitchen,' he tells me.
I love the idea of buying and decorating with antiques, however, if that is not an option, making them custom in a vintage style is your next best option. The charm is precisely in them not looking too new, or modern. Instead, they stand out in a unique way and really add a special feel to the space.
Should you get louvered doors for your kitchen?
The advantages of a louvered door are firstly practical. They are great for a kitchen pantry because they allow ventilation. Not only that, they add visual interest and depth to an interior. There are plenty of options for custom-built designs, if you prefer something more modern, while opting for a more vintage look will make a space feel more warm and personal. The downside, however, is that the multiple wood blades accumulate dust quickly and can be time-consuming to clean.
Change your pantry doors with these off-the-shelf louvered options
Kimberly Bay Louvered Wood Primed Bi-Fold Door
Price: $143
This bi-fold white door is subtle but the louver blades make it more interesting and give it depth.
Price: $535.99
You can fit your louvered doors to be swinging, similar to a café style door, to bring even more character to your kitchen.
For style leaders and design lovers.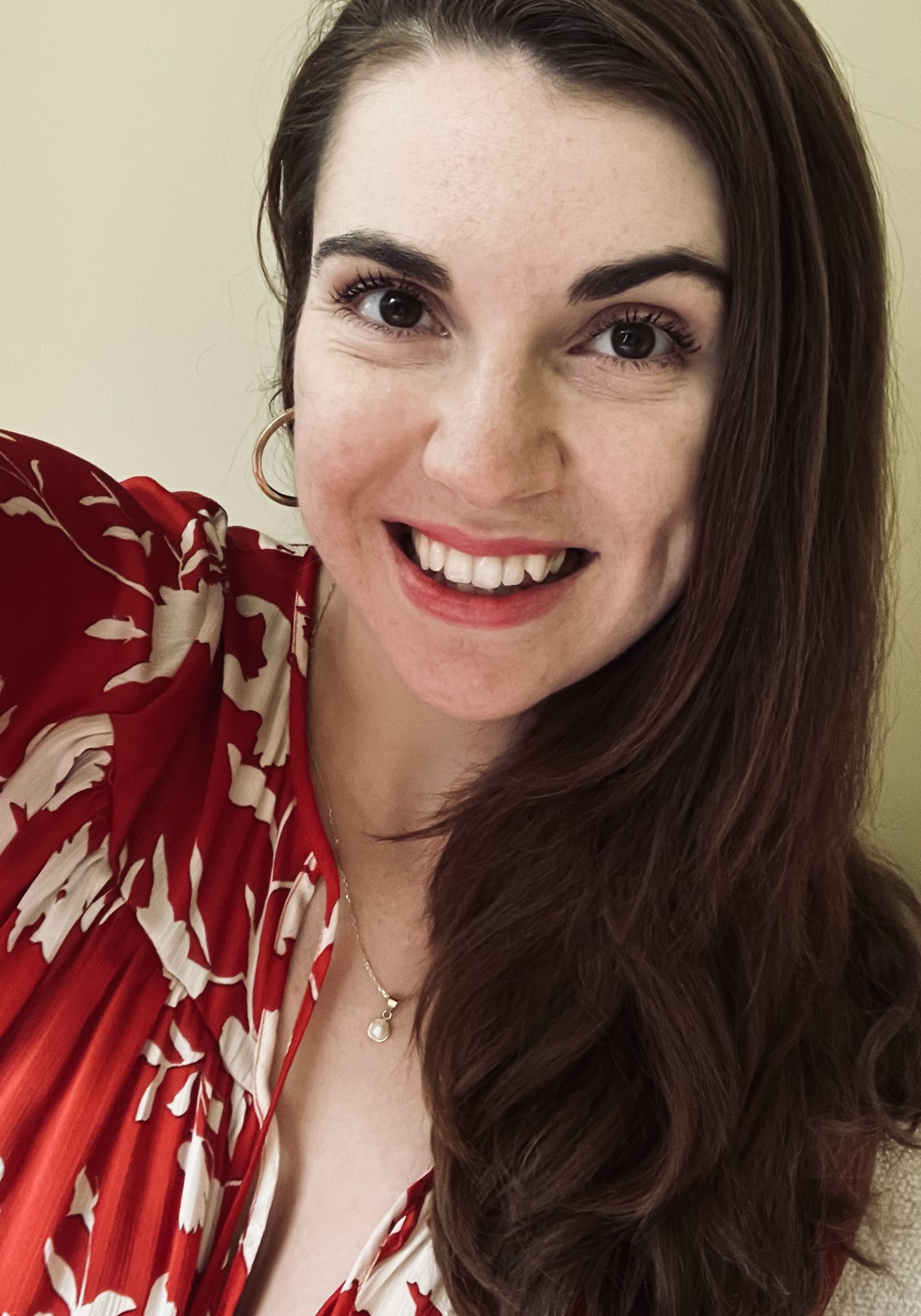 Raluca is Digital News Writer for Livingetc.com and passionate about all things interior and living beautifully. Coming from a background writing and styling shoots for fashion magazines such as Marie Claire Raluca's love for design started at a very young age when her family's favourite weekend activity was moving the furniture around the house 'for fun'. Always happiest in creative environments in her spare time she loves designing mindful spaces and doing colour consultations. She finds the best inspiration in art, nature, and the way we live, and thinks that a home should serve our mental and emotional wellbeing as well as our lifestyle.