Interior designers reveal how to make the glossy lacquered walls trend work
The most opulent wall trend to date has arrived – designers give their top tips for making it work in a contemporary home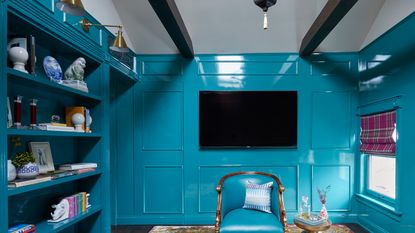 (Image credit: Jasmin Reese Interiors)
The Livingetc Newsletter
For style leaders and design lovers.
Thank you for signing up to LivingEtc. You will receive a verification email shortly.
There was a problem. Please refresh the page and try again.
The lacquered walls trend is not for the faint of heart. Ultra glossy and reflective, a lacquered wall is a statement wall like no other. As luxurious as a jewelry box, not to mention very glamorous, lacquered walls are increasingly making appearances as part of bespoke interior design.
We've seen lacquered walls popping up in some of the chicest homes around the world. It isn't a new trend, but a style that has been bubbling away in the background for years.
True lacquer was originally from Japan and China, however, nowadays the look can be achieved with high gloss paints and topcoats. Lacquer is as much about the technique as the gloss, it involves painting 7 to 12 coats of paint and polish to achieve the striking finish.
It can have a high gloss finish or be matte and satiney. The options are endless, as long as the color is strong and vibrant.
Lacquer walls trend - how to make it work
It's not the easiest trend to master, but when it works, it looks fantastic. We have asked interior designers to give their top tips for making painted wall ideas in lacquer work in a contemporary home.
1. Use on-trend colors to achieve a more contemporary look
Lacquered walls have traditionally been seen in shades of red, which gives them that traditional lacquer-box look. However, red can look very traditional.
Interior designer Courtney Sempliner thinks that 'for something more moody and masculine, a dark blue or green lacquer will make a big statement.' Blue and green lacquer is especially popular as part of home office ideas.
Jasmin Reese, an interior designer at Jasmin Reese Interiors, worked with a mesmerizing turquoise shade of lacquer when transforming a master bedroom suite. 'I personally think that lacquered walls provide an element of allure and mystique,' she says. 'The light changes and reflects so beautifully on them throughout the day in natural lighting as well as incandescent lighting.'
Blue and green shades are already dominating interior decor – a lacquer finish creates a completely bespoke, striking look. Alternatively, Courtney advises that 'You can also keep it light with an off-white or soft pastel and let the lacquered finish speak for itself.'
2. Be aware of lacquer's ability to show imperfections
Essentially, there are two very different ways of thinking about lacquer's tendency to show up every minor scratch and area of uneven surface. In Courtney's view, 'lacquered walls can be a beautiful effect, but it's best to apply lacquer over new walls or millwork. If there are any imperfections in the walls, the lacquer will draw attention to them.'
However, interior designer Mia Johnson thinks a little differently: 'Keep in mind because the finish is so reflective, it will show all the imperfections in the walls, which I find adds even more texture and movement to the room.'
That lacquered walls will show imperfections is a given – so it's up to you if you want to eliminate them or consider them a charming addition in their own right.
3. Think carefully about how much light the area will get
Applying lacquer in a large room that gets plenty of natural light may not be the best course of action as you may get too many reflections. Mia said that 'since most lacquered walls have a reflective finish, I like it in a space without a lot of natural light. Adding mirrors or gallery artwork will provide even more light.'
If you're not sure you want to go for full lacquer, opting for full gloss instead may be a good compromise. The effect will be similar but less dramatic.
Charlotte Cosby, Farrow & Ball Head of Creative, said that a 'great way to introduce Full Gloss is using it on the ceiling. This technique will bounce any available light around the room during daylight hours and create the perfect foil for low lighting and candles at night.'
Their light-reflective ability makes lacquered walls especially useful for hallway ideas – or for any darker room that could do with a bit of glamming up.
For style leaders and design lovers.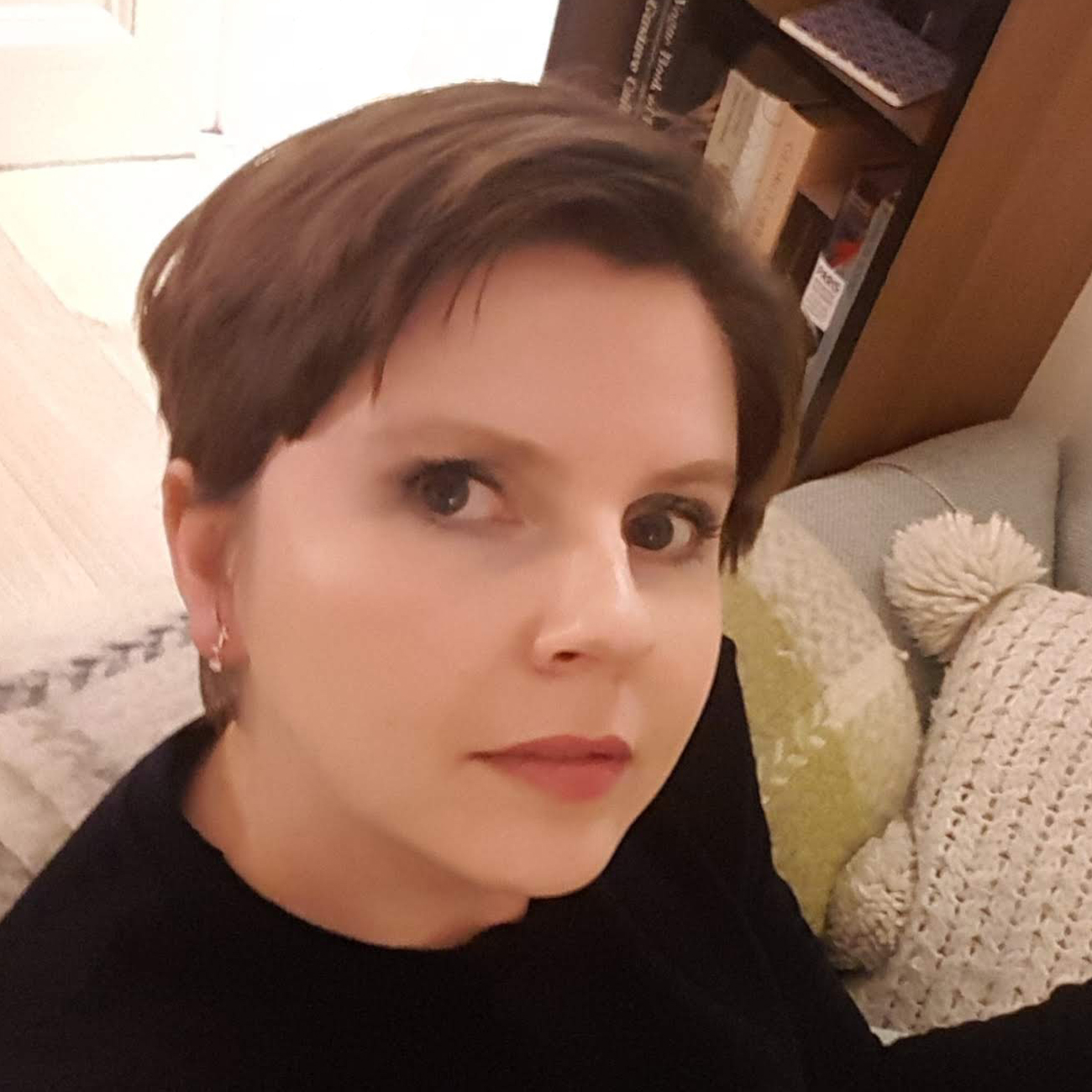 Anna is a professional writer with many years' experience. She has special interests in architecture, photography, and high-end interior design. Her work has appeared in Homes & Gardens, Gardeningetc, and many other publications.