3 backyard items declutterers say you should toss now for an elevated, organized outdoor space
Spring is in sight, which means it's the perfect time to declutter your backyard – here are some tips to get you started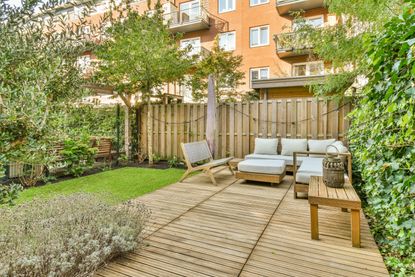 (Image credit: Alamy)
The Livingetc Newsletter
For style leaders and design lovers.
Thank you for signing up to LivingEtc. You will receive a verification email shortly.
There was a problem. Please refresh the page and try again.
In the realm of decluttering, there's one place we commonly overlook despite the fact it deserves more attention than most - the backyard. Our outdoor spaces quickly become an elephants' graveyard for the stuff we don't want inside our homes, and other items like garden furniture, tools, and old bikes are left to rust alongside them. But, with spring fast approaching, it's the perfect time to clear the junk so you can enjoy more time outside, guilt-free.
No matter the size of your backyard, I can guarantee there are some repeat offenders making a mess of your space. Half-empty tins of paint, broken pots, and garbage bags of garden waste are all common causes of outdoor clutter. Because we don't spend as much time outside through the winter, we don't notice their gradual accumulation and before you know it, they become somewhat of a permanent fixture. Before the situation gets any worse, it's time for a serious purge.
'As we roll into the warmer months, it's a great time to start decluttering your backyard,' says Lina Cowley, yardwork expert at Trimmed Roots. 'Whether you have a small space or a large one, there are plenty of benefits to getting your outdoor area organized and ready for the upcoming season.' So, without further ado, here are a few tips on how to conquer the clutter in your backyard.
Lilith is an expert at following news and trends across the world of interior design. A strong believer that a tidy home is a happy one, she's committed to helping readers organize their spaces through sharing practical tips and guides. For this piece she asked professional declutters for their advice on how to tackle one of the most easily cluttered spaces that's commonly overlooked - the backyard.
Start by clearing any debris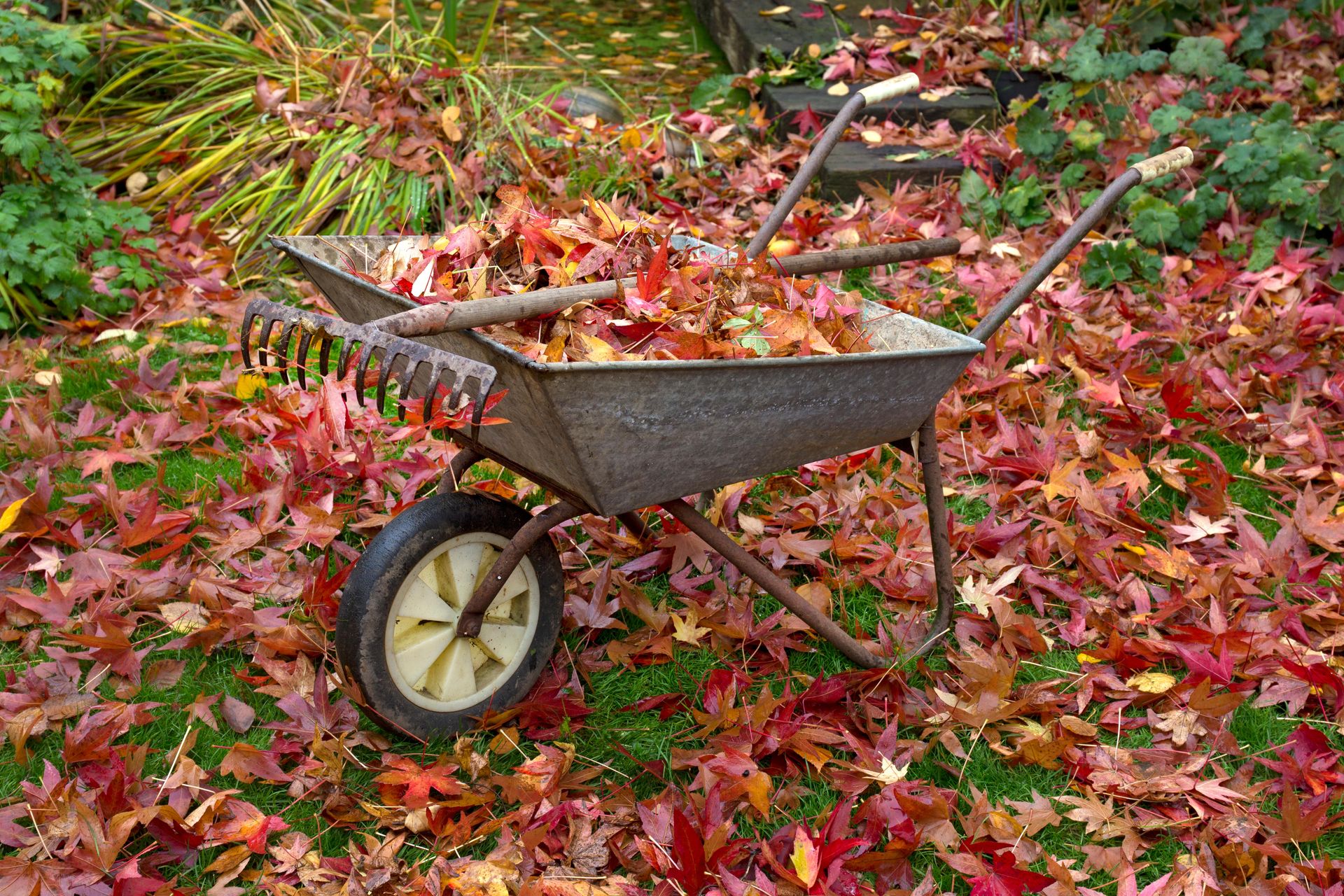 Before you get stuck in throwing away old outdoor furniture and organizing your shed, start by clearing any debris or garden waste that's collected in your backyard since last season. Piles or grass clippings, bags of dead leaves, and barbecue ashes can easily be forgotten about, so make these your starting point.
'Yard waste and debris are the most notorious backyard clutter culprits,' explains Julie Peak, professional organizer at The Precise Place. 'Many times we neglect to declutter fallen trees, dead plants and scrubs, weeds, and overgrown garden beds.' If you don't already have one, use this opportunity to start a compost pile at the bottom of your yard, or buy a compost bin like this one from Amazon. If there are bulky items like wood or rubble, hire a haulage company to make your life that little bit easier.
Declutter by category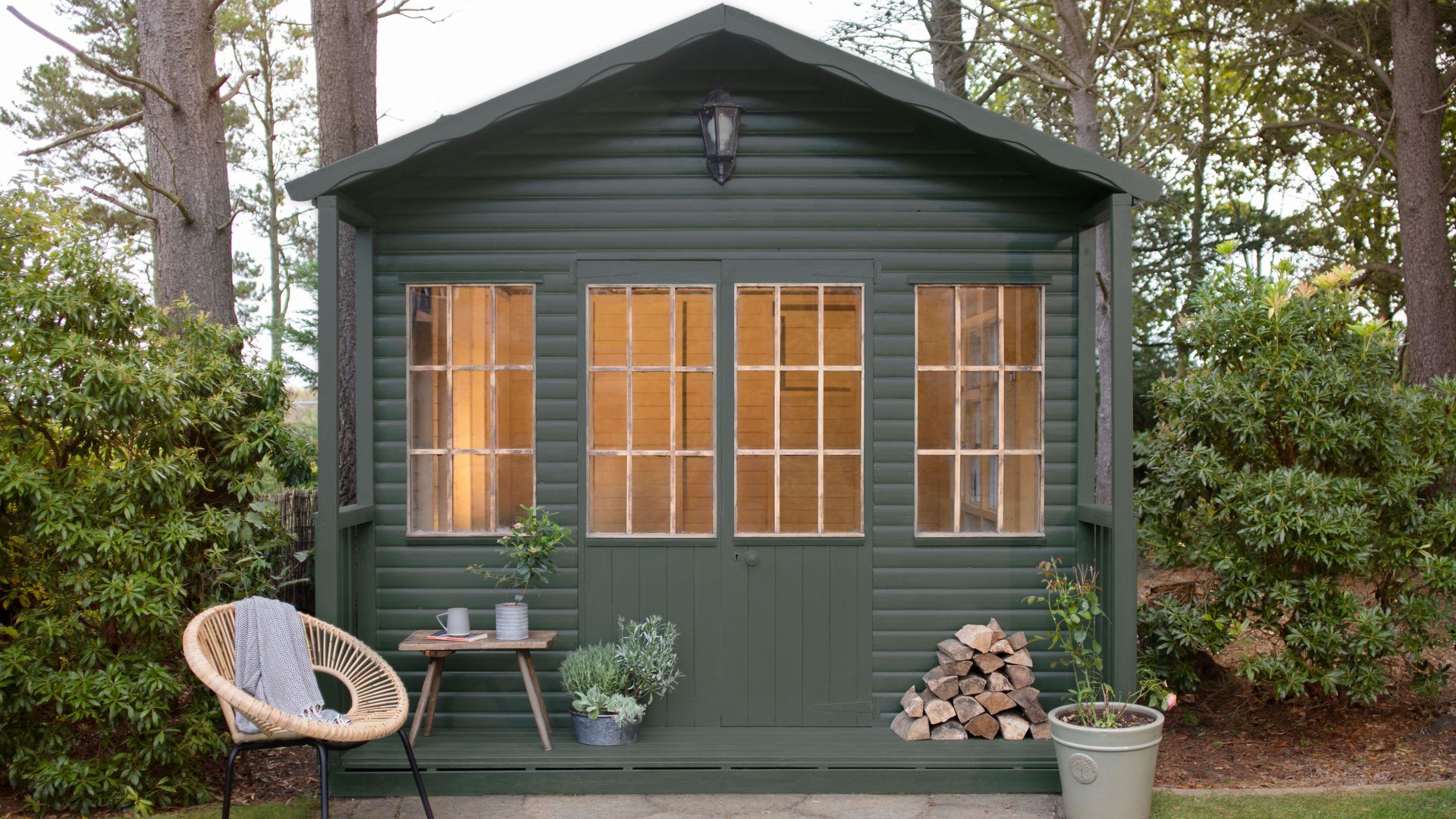 Now you have a clean slate so to speak, you can start your plan of action for decluttering. Rather than diving in headfirst and working by location, divide the work into categories to make the job more manageable and avoid overwhelming yourself. This is one of the best decluttering tips to keep you focussed.
'When decluttering your backyard it's best to break your project into smaller tasks,' says Julie. 'Start decluttering by category. This can be garden beds, tools, or furniture - the trick is to start small and build momentum for your larger tasks.'
Below, we break down a suggested order of what to throw away.
1. Unwanted garden accessories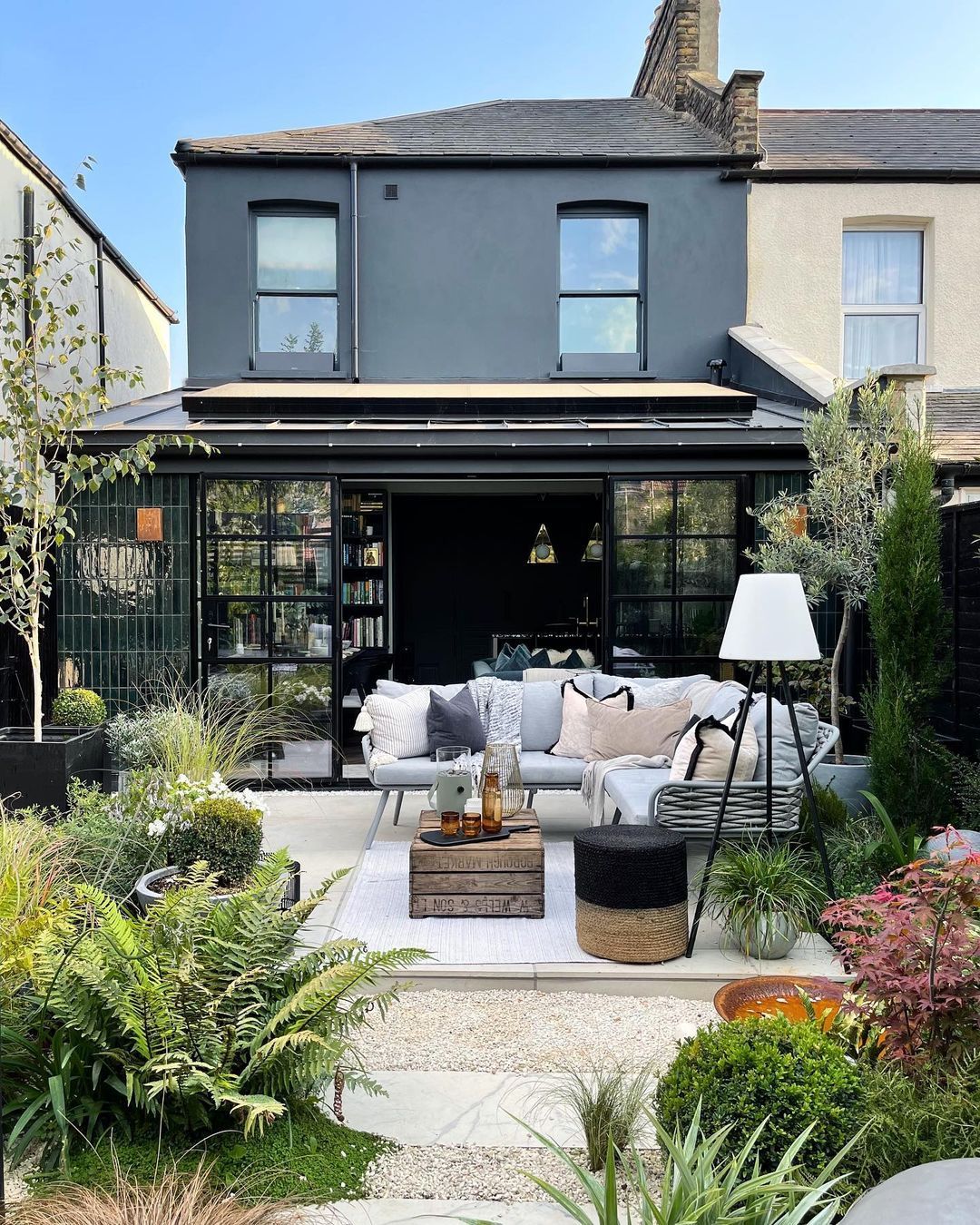 Is there a garden gnome in your flower bed you received as a gift but can't bear to look at? Or maybe you have some solar-powered light stakes that don't work as well as they used? These sorts of outdoor accessories have a habit of outstaying their welcome. Use this opportunity to get rid of anything that doesn't fill you with joy.
'Pots, planters, and decorations can easily accumulate and become overwhelming if left unchecked,' says Lina of Trimmed Roots. 'Take some time to go through all your garden items and decide what you really need and what you can do without.'
If you do decide to keep that collection of pots or strings of lights, make sure they have a designated space. 'If you're feeling really ambitious, you could also take the time to organize your garden items into labeled bins and containers,' Lina says. Put up a shelf for all your spare planters, or buy a weatherproof bin to store your lights and floor cushions. This will make it easier to keep on top of the clutter in years to come, too.
2. Broken tools and equipment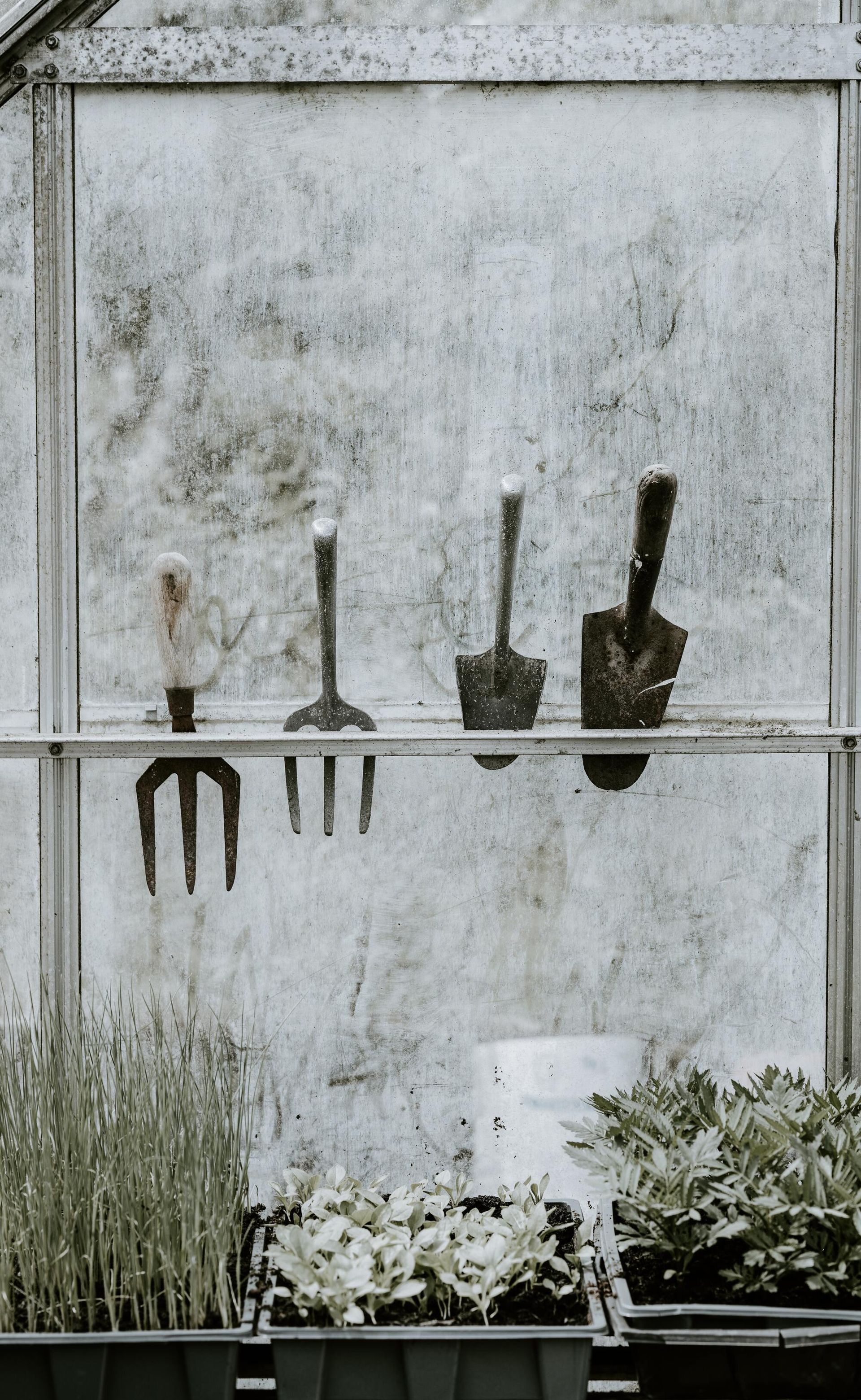 If your rake is broken or your spade has rusted, let's face it, it's no longer going to serve its purpose - at least, not effectively. Don't hold on to broken tools or garden gadgets if they no longer work.
Sometimes we hold onto things just in case we might need them or find time to fix them, but it's important to be realistic. 'If you're not sure if you want to get rid of something, ask yourself some key questions,' says Julie. 'When was the last time I used it? Is it useful or necessary? If your got rid of it, would it be easy to replace if I needed it again? Do I have another item that can perform the same function?' These will help you filter down you stuff and let go of things without regret.
3. Old furniture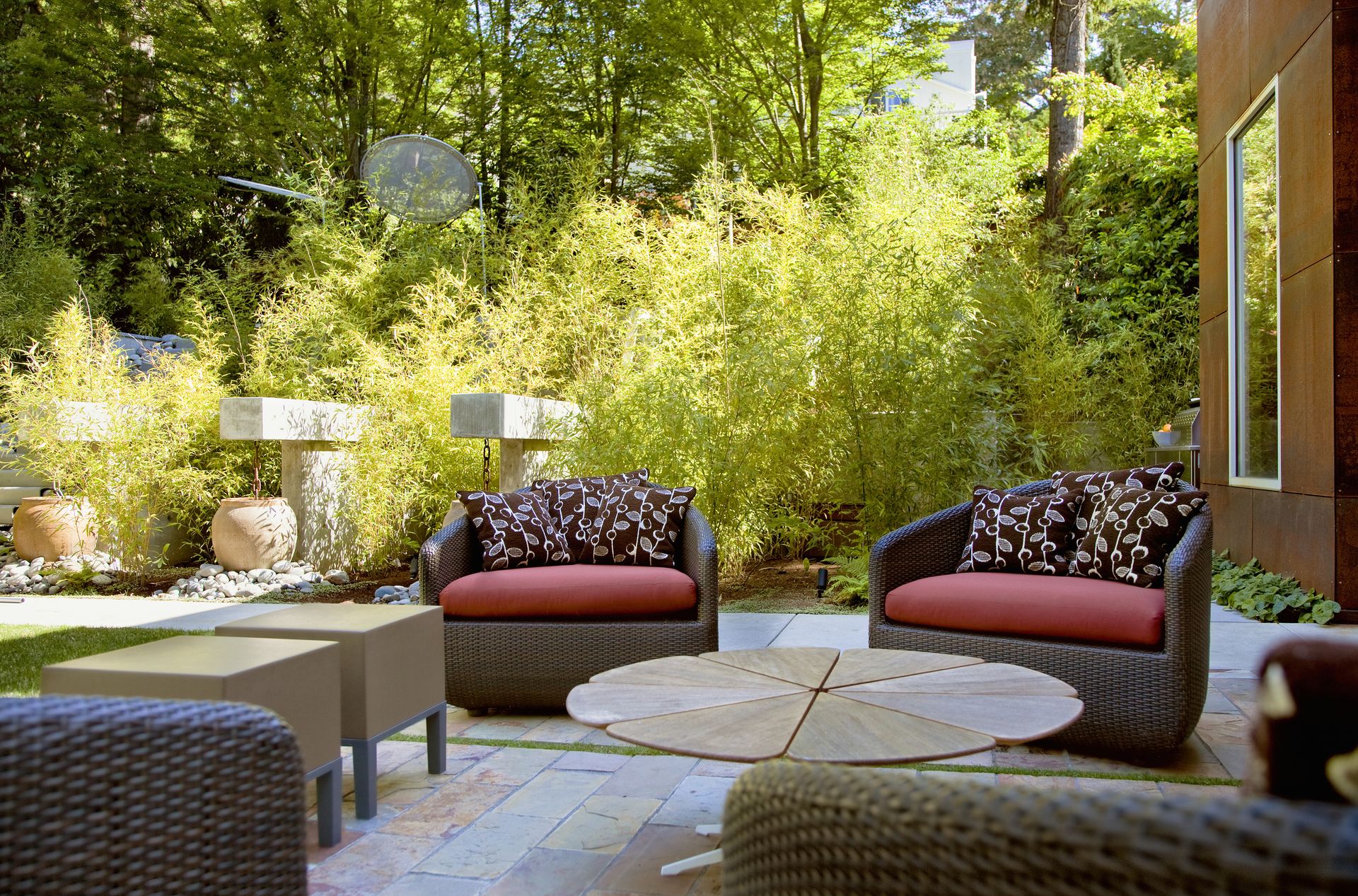 There's no denying that outdoor furniture makes your backyard feel more homely, but only when it's not scruffy, torn, or broken. The thing is, while modern outdoor furniture is built to be durable and weatherproof, it doesn't last forever. If you forgot to cover your wooden table with tarp or store your parasol in the garage this winter, it might be time to throw them out, especially if they have signs of rot or mold.
'If you have furniture that's seen better days, consider donating it or selling it and investing in something new,' says Lina. 'If you don't feel the need to invest in new furniture, you could always try repurposing what you already have.' You could also try a wood furniture restoration kit, like this one from Amazon, if you have a wooden outdoor dining set that needs sprucing up for spring.
And to keep: add new storage options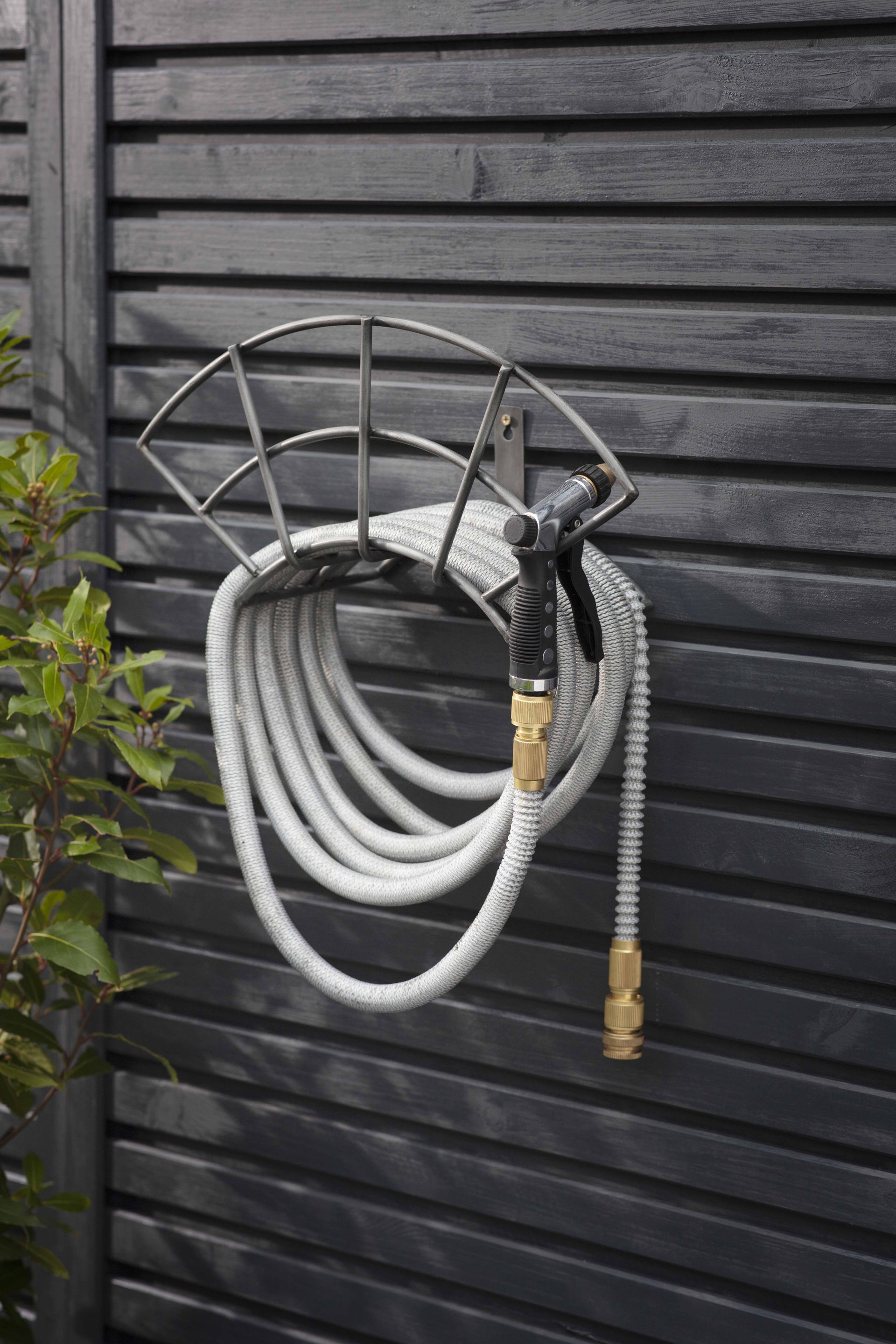 Once you've cleared the stuff you no longer need or want, you'll want to make sure the things you do keep are all organized. Fortunately, there are plenty of storage options out there to help you keep your backyard tidy and free of clutter.
'When it comes to outdoor storage, there are plenty of great hacks and organizers that can help keep your backyard clutter-free,' notes Lina. 'From hanging baskets and wall planters to wooden crates and wheeled trolleys, there are plenty of ways to store your backyard items without taking up too much space.'
It might be as simple as mounting a hose reel to the side of the house or fixing some hooks to your shed to hang your gardening tools. 'You could also invest in a deck box to store outdoor patio cushions, pillows, and pool toys,' suggests Julie.
Make sure you think about what works best for you and your space, however; resist the temptation to buy things that risk becoming clutter again. As long as you everything you introduce has functionality at its heart, you'll have a clutter-free backyard in no time.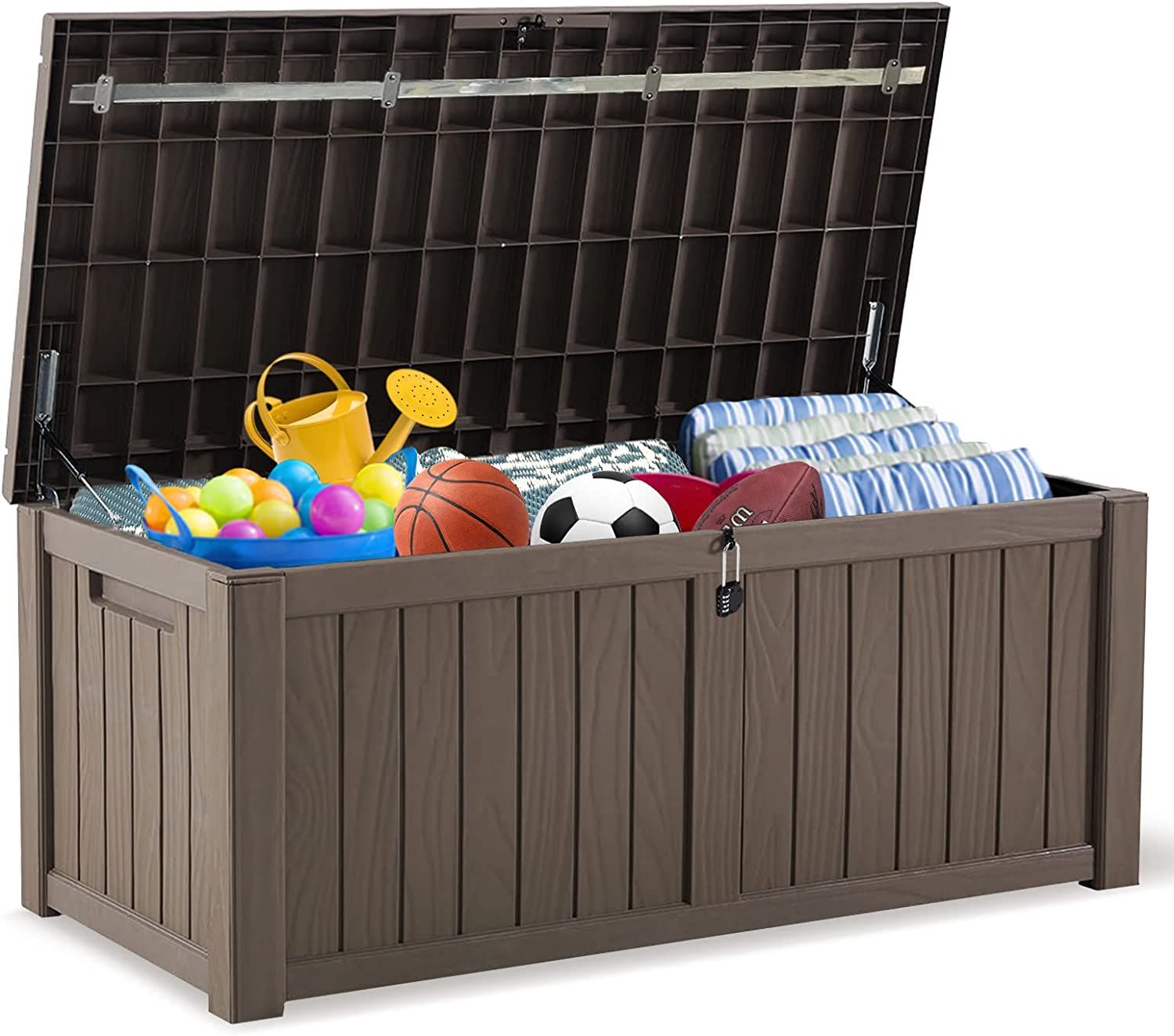 Keep on top of your outdoor toys, cushions, and other accessories with this deck box, from Amazon. The durable material is made to last and is UV protected to prevent fading, and it also includes a lock to keep all your belongings safe.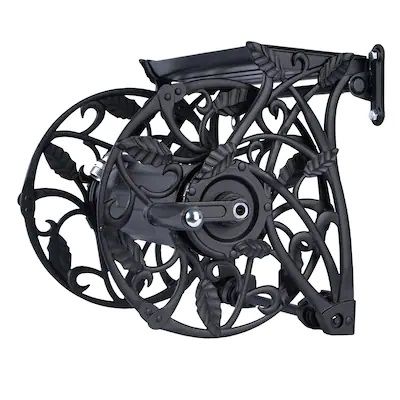 Wall-mounted hose reel, Lowes
Who said hose reels can't be pretty? This 125 foot aluminum reel mounts to the side of your house to keep your hose in order so it's no longer strewn across the patio. The installation in super easy, and the intricate design will give your backyard a timeless vintage feel.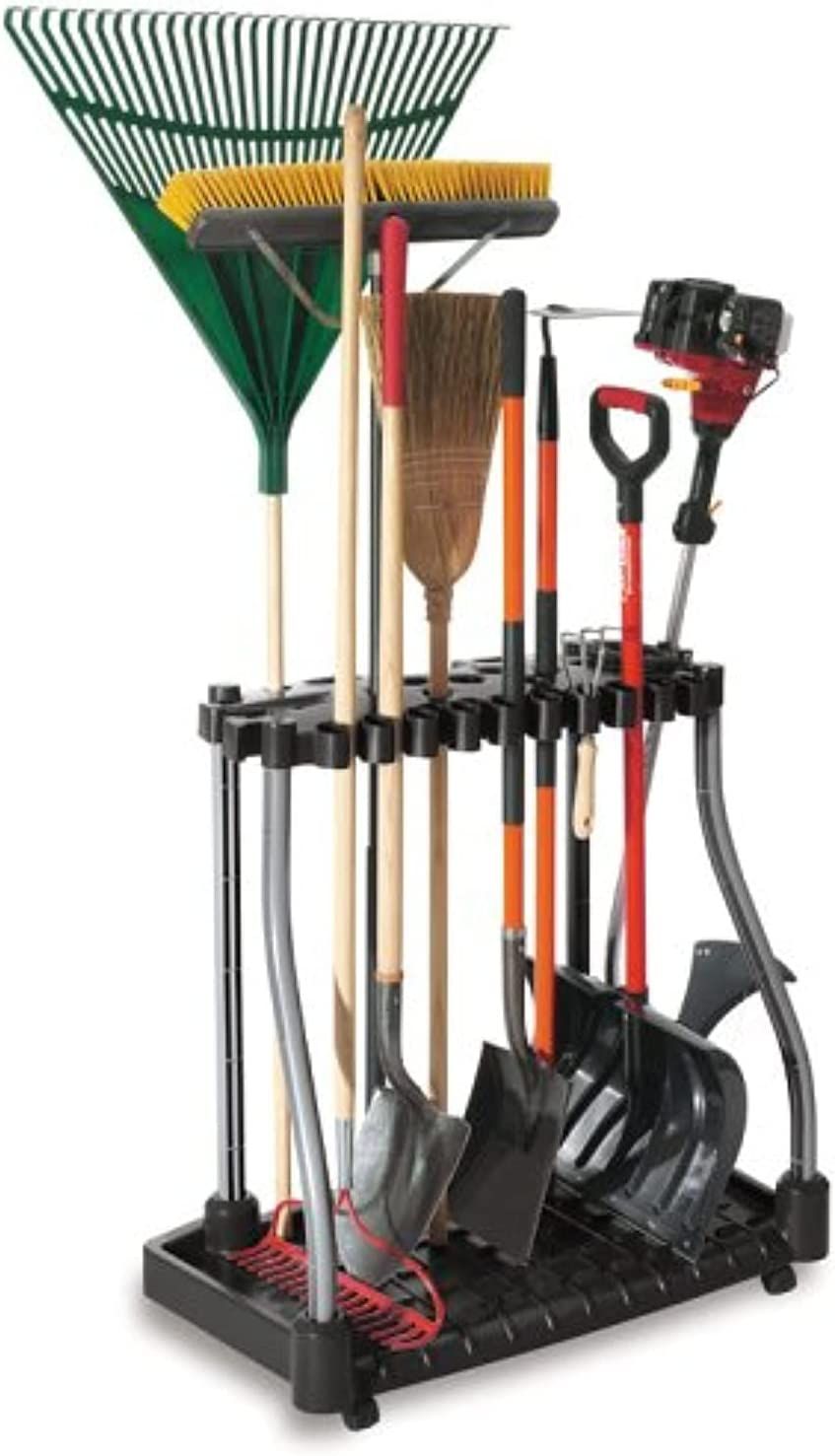 Free-standing tool rack, Amazon
Fed up of leaning your tools precariously against the wall? Try this free-standing tool rack from Amazon, the perfect addition to your garage or shed. Store up to 40 different tools by simply clipping them into the clasps and voilà - organized tool storage your Dad would envy.
For style leaders and design lovers.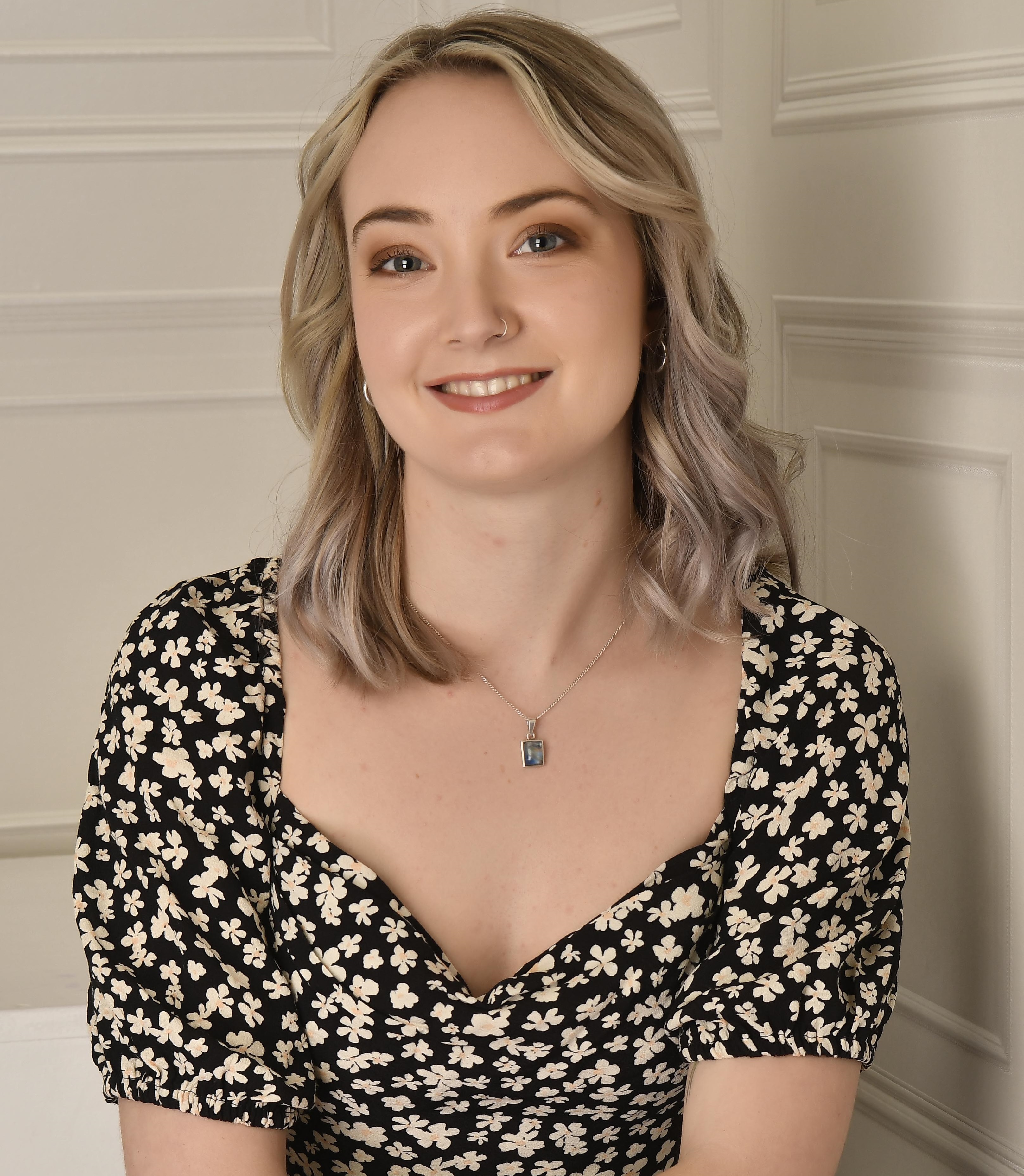 Lilith Hudson is the Staff Writer on Livingetc, and an expert at decoding trends and reporting on them as they happen. Writing news, features, and explainers for our digital platform, she's the go-to person for all the latest micro-trends, interior hacks, and color inspiration you need in your home. Lilith discovered a love for lifestyle journalism during her BA in English and Philosophy at the University of Nottingham where she spent more time writing for her student magazine than she did studying. After graduating, she decided to take things a step further and now holds an MA in Magazine Journalism from City, University of London, with previous experience at the Saturday Times Magazine, Evening Standard, DJ Mag, and The Simple Things Magazine. At weekends you'll find her renovating a tiny one-up, one-down annex next to her Dad's holiday cottage in the Derbyshire dales where she applies all the latest design ideas she's picked up through the week.