'Comfortingly luxe' - Amber Lewis's new Loloi collab features the rugs, pillows and art that makes homes feel loved
Inspired by her love of travel and vintage design, the interior designer's latest collection - her third with Loloi - is both practical and playful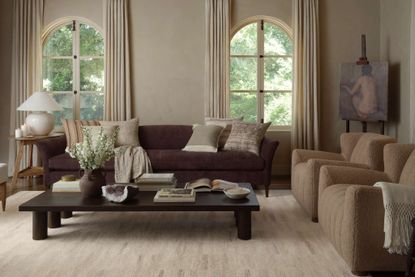 (Image credit: Loloi x Amber Lewis)
If you're in the market for some affordable new home goods, the recent collaboration between interior designer Amber Lewis and Loloi Rugs - the pair's third partnership - might be the perfect place to start. Launching today, the collection comprises a selection of rugs, wall art, and pillows, all of which are inspired by Amber's penchant for travel and vintage designs. 'A vintage piece is one of my favorite ways to add depth to a space,' Amber tells Livingetc. 'Vintage-inspired rugs bring in that sense of unique character that modern rugs can often overlook.'
Loloi is one of the best home decor stores around - it pairs with designers to create elevated pieces that instantly turn homes into havens. There is a quiet, and comforting, sense of luxury about their designs.
The brand new Amber Lewis collaboration can be broken down into five different sub-collections - Georgie, Libby, Lou, Malibu, and Rocky - each of which follows its own unique style and a guiding color theme, and includes some of the best rugs and throw pillows we've seen in a while. That said, 'I think the Lou, Malibu, and Georgie Collections could pair beautifully depending on the palette of walls, decor or furniture' in a room, Amber adds. "The throw pillows in this collection would also be a great way to mix and match textures into the space as well.'
See the whole collaboration here.
the Livingec edit of Amber Lewis x Loloi rugs
With its vintage-inspired, washed out palette, the rugs look like they're family heirlooms, or sourced on a trip to Marrakech in the 1970s. It's a vibe that allows you to relax as soon as you walk into the space they're in, inviting shoes off. And in such understated colors Amber's designs are some of the best minimalist rugs , fitting seamlessly into pared-back schemes.
'As the foundation for a space, I always start with selecting the right size rug,' Amber says. 'I want to make sure the rug not only fills the room, but that the furniture in my space fits on and around that size.'
If you're not sure what size to select, Amber recommends 'creating a masking tape outline in the size you're considering, to help you visualize where everything would sit.'
Price: $1,960
Dimensions: 4' x 6'
The piece itself is a bit more expensive, but the muted blue/gray color of this rug is enticing. It's neutral enough to blend in, but this subtly patterned rug is just enough to still be exciting.
Multi / Spice Georgie rug
Price: $67.24
Dimensions: 4' x 6'
The dark base lifts the neutral tones of this modern kilim rug, an eye-catching design, and an excellent price point. The flat pile would make for easy cleaning, as well.
Price: $122.35
Dimensions: 4' x 6'
Again, this subtly geometric rug is both practical and different. The color gradient plays excellently with the "natural fog" theme, and would likely work well in a living or dining room.
the Livingec edit of Amber Lewis x Loloi pillows
The detailing is what lifts Amber's cozy couch pillow designs, and subsequently lifts the rooms they are in. The pattern is barely there, but again, has that same vintage-seeming washed out dreaminess. What this does is make rooms that look not just lived in but relaxed in, a vibe we all want to create right now.
Price: $59
Dimensions: 13" x 35"
This dreamy pillow is textured, elegant, and looks almost like an antique (though not nearly as easy to break). Imagine how regal it might look on a Victorian sofa or chaise.
Price: $49
Dimensions: 22" x 22"
The Meadowlark pillow looks plush and warm, and would serve as a rich contrast against light-colored seating or bedding. Plus, cotton is perfect for winter.
the Livingec edit of Amber Lewis x Loloi wall art
A mix between the sort of watercolors found in a French market and the still lifes created by the Dutch masters, Amber's wall art collection is just as worthy of note as the soft furnishings. It takes the same tenets as the textiles - a wistful reimagining of Amber's California-cool aesthetic - and repurposes it as hero pieces you'll treasure forever.
Price: $489
Dimensions: 30" x 30"
Imagine yourself somewhat of a nomad with the highlands wall art, meant to depict a lush clearing in the middle of a valley.
Price: $89
Dimensions: 13" x 11"
Smaller in size than the highlands piece, this hillside wall art is a variation on a similar country theme, but in the style of an antique oil painting.
The Livingetc newsletter is your shortcut to the now and the next in home design. Subscribe today to receive a stunning free 200-page book of the best homes from around the world.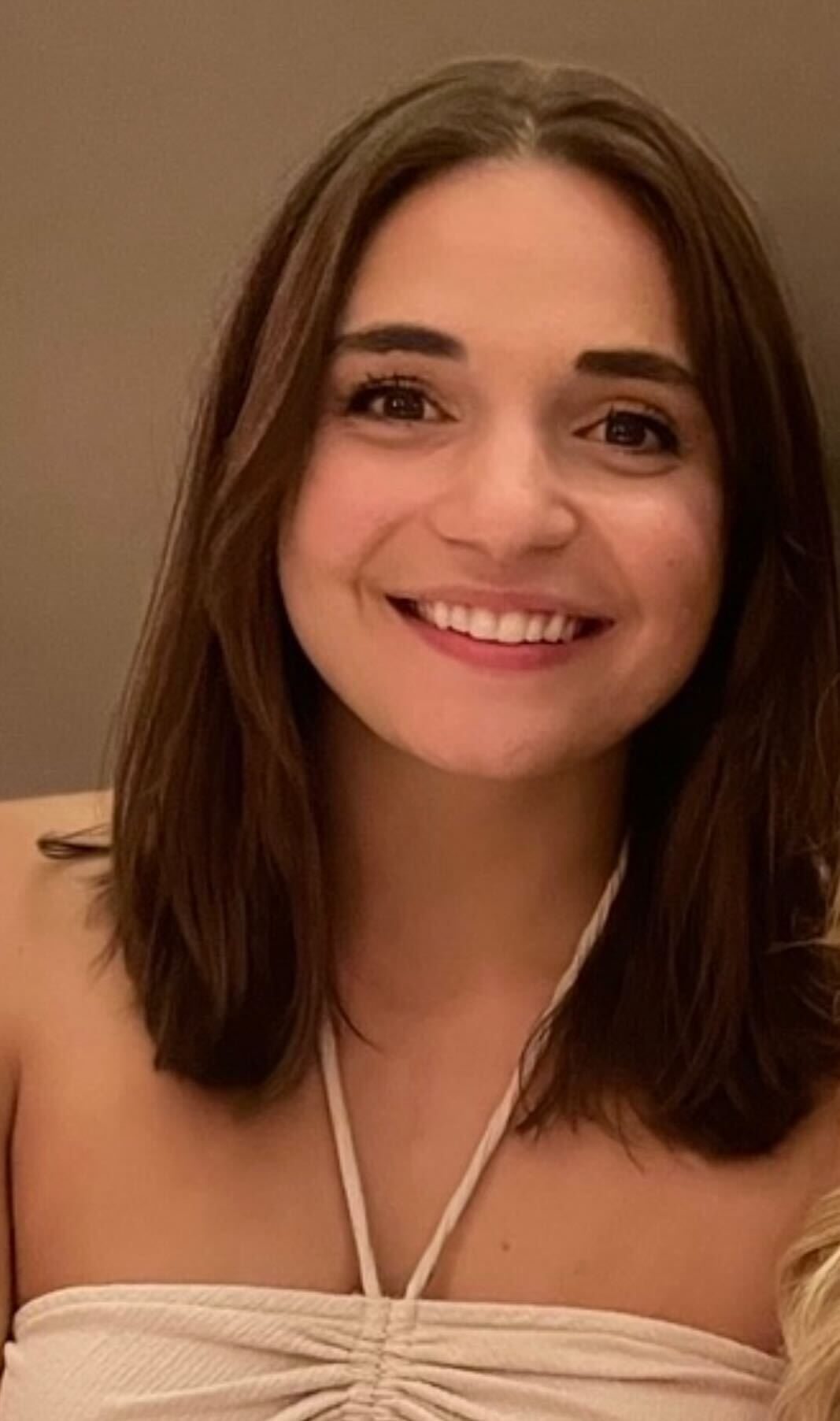 Brigid Kennedy is a style editor at Livingetc.com, where she is responsible for obsessively combing the internet for the best and most stylish deals on home decor and more. She was previously a story editor at TheWeek.com, where she covered both U.S. politics and culture. She describes her design style as colorful and clean, and in her free time enjoys reading, watching movies, and curating impossibly niche playlists on Spotify. She lives in New York.