What's replacing marble? Designers agree on the next big design trend we'll all be using instead
Limestone is set to be big news in the design world as the 'new marble' – interior designers explain how to use it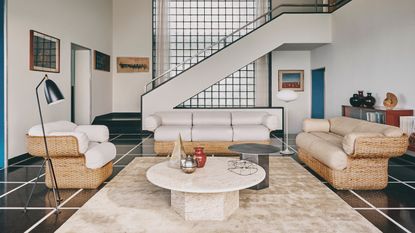 (Image credit: GUBI)
As any designer will tell you, marble is something of a staple in the interiors world: sleek, bold and beautiful, it's used on everything from kitchen countertops to fireplace surrounds and even extensions. There's no denying that it still has a hold on homes around the world – it's a natural stone that's been around for millennia, after all.
Still, interior design trends come and go in waves, and it seems we might just have reached peak marble. Instead, designers are searching for alternative natural stone finishes that feel fresh and exciting, and one in particular has caught our eye: limestone. Used by designers like Noa Santos and Jake Arnold, it's particularly suited to serene, spa-like schemes thanks to its muted colorways and textural finish.
Intrigued? We chatted to interior designers to find out what they think of this alternative to marble – and get their tips on how to use it.
What is replacing marble?
Quartzite, soapstone and terrazzo were all recommended by the interior designers we spoke to as like-for-like alternatives to marble, especially if you're looking for the color range – but when it comes to the next big material trend, limestone (and in particular, travertine) came out top. 'We use a lot of travertine because it is quite literally timeless,' says interior designer Noa Santos. 'It's use in architecture goes back hundreds of years. It's an incredibly textured stone that has a porosity unlike most marbles, especially in its unfilled form. While we don't recommend it for high traffic surfaces, it's particularly beautiful on feature walls when lit properly.'
'If I were to replace marble with anything, it would definitely be limestone,' agrees Californian interior designer Lindye Galloway. 'We are actually working on a few fireplaces that have limestone and I love the neutral but still very natural look it brings. It also is a type of material that, if the right color is selected, can be complementary to marble you may have in other places in a room – for example, a fireplace with limestone and a kitchen that features marble countertops.'
'Limestone and travertine are usually synonymous with Mediterranean-style homes but I encourage my clients to use it in other architectural aesthetics,' adds NY-based interior designer Samantha Stathis Lynch of Samantha Ware Designs. 'I absolutely love using the material for things like kitchen and mudroom floors in cottages or Victorian row houses and on fireplace surrounds in more coastal locations. Limestone and travertine have a warmth about them that creates a sense of welcomeness and its neutral color goes with so much. You really can't go wrong!'
What's the best way to use limestone?
Caroline Dedeker of Austin's Cedar & Oak suggests limestone as an alternative for the kitchen when she wants to steer away from marble's polished look. 'When we're not using marble as a kitchen backsplash in the kitchen or surround of a fireplace, we gravitate towards soapstone, thick clay tiles, rock, or limestone,' she says. 'We try to stay in the same vein of natural materials, but using these obviously takes us in a different visual direction than sleek marble.'
Limestone works particularly well as a contemporary fire surround, particularly if you're tapping into the trend for monolithic finishes. 'Limestone has modernized the ornate and often gaudy fireplace surrounds of the past,' says South Florida-based designer Victoria Meadows. 'I just completed a renovation where we opted for a sleek, minimalist cast limestone surround to replace a dated, heavy Italian Renaissance-style marble surround. It completely changed the room and now feels current yet timeless.'
Finally, don't sleep on travertine when it comes to furniture. 'Limestone is a beautiful option for vertical applications or small accessory tables, and we have been using travertine more and more for these exact purposes,' says Devon Wegman, founder and design director of Chicago-based Devon Grace Interiors. 'As a fireplace surround or a coffee table (with coasters), it can bring some beautiful warmth and texture into a space.'
Are there limitations to limestone?
Limestone has the ability to deliver impact in a scheme thanks to its warmth and textural richness, but it's not the best option if you're looking for drama. 'The main drawback is that limestone colors are limited mainly to neutrals,' explains Katharine Rhudy, founder of New Orleans studio Reed & Acanthus. However, she adds, 'they pair very well with wood furniture for a elegant upscale look.'
Like marble, limestone also comes with a caution if you're using it in high-traffic areas where it's at risk from food and drink stains. 'The one watch out for limestone is that it is porous, so can stain more easily than other materials,' says Ashley Macuga, principal designer at Bay Area studio Collected Interiors. 'I recommend using it in places that will be less likely to be in the line of fire for a dropped red popsicle or a bowl of meatballs and spaghetti.'
Finally, some advice if you're looking to use limestone in a bathroom. 'Take care when using them in wet areas like showers,' says Louisville, Kentucky-based interior designer Bethany Adams. 'A good waterproofing system in your shower will do the heavy lifting of wicking moisture through the tiles and out the bottom of the wall, but for DIY or retrofit installations, you could be inviting problems with water, mold, mildew, or cracking later on by using such a porous stone.'
Is marble out of style?
By no means is marble out of style – it's still a shorthand to luxury and a great choice for anyone drawn to the material's classic, timeless look – but it does run the risk of being overused, as our editor-in-chief Pip Rich has argued.
Still, there are plenty of marble decorating ideas that use the material in fresh ways. 'As a luxury designer, I will always use natural materials like marble in my projects: there's simply no substitute for nature,' says Bethany Adams. 'However, I'm interested in the different, softer edge profiles I've been seeing lately. A nice, eased edge will never be bad, but a layered bullnose or other treatments are really exciting.'
'I think marble is a forever mainstay in kitchen design,' adds Ashley Macuga. 'Its natural beauty and patina is just too hard to replicate, plus its dramatic veining adds vibrancy and movement to any space. I love having at least one "stone" material moment in all of our rooms, and marble is still the most loved choice for something as substantive as a kitchen hood or as small as a bookend.'
The Livingetc newsletter is your shortcut to the now and the next in home design. Subscribe today to receive a stunning free 200-page book of the best homes from around the world.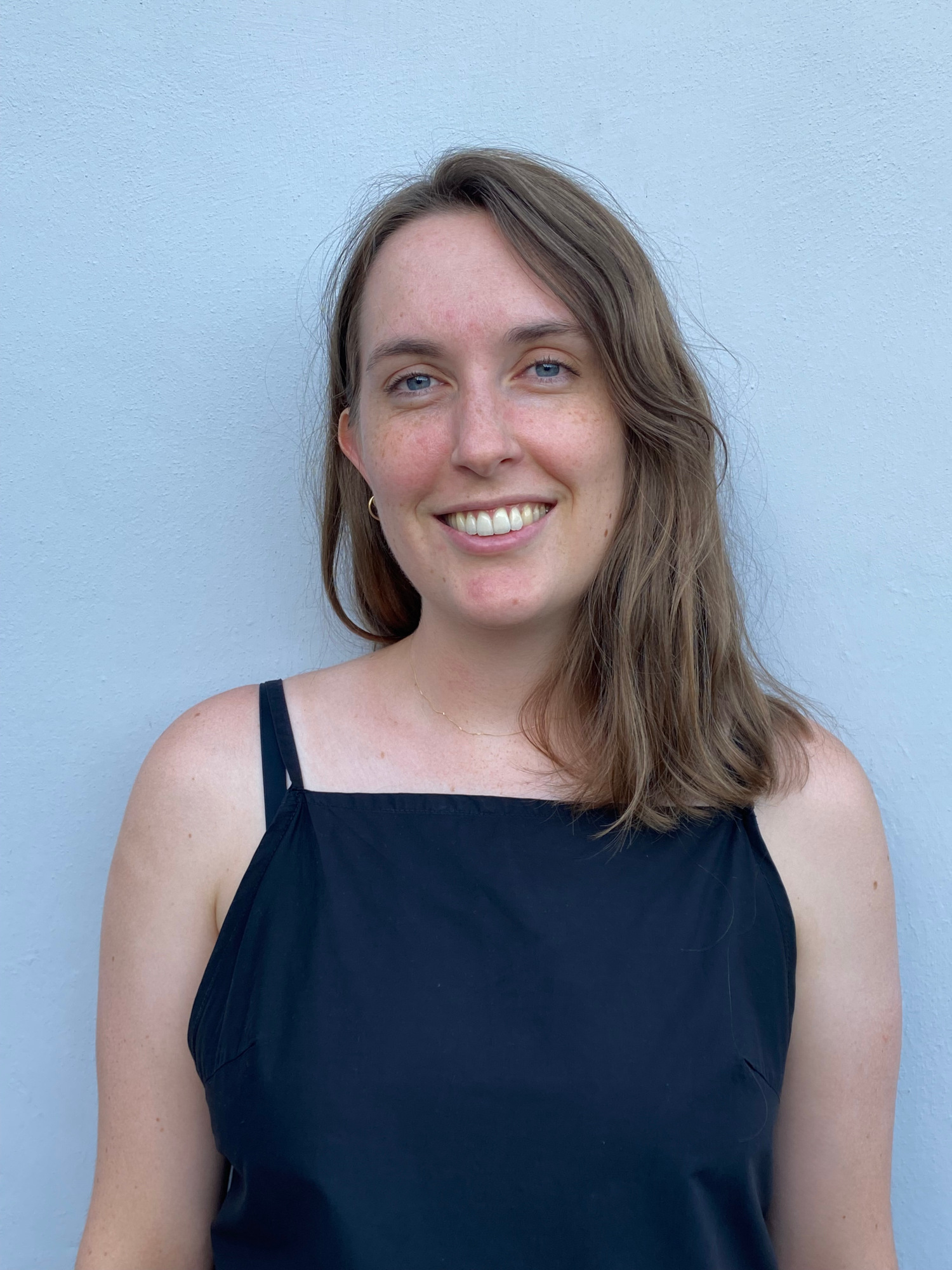 Ellen is deputy editor of Livingetc magazine. She cut her teeth working for sister publication Real Homes, starting as features editor before becoming deputy editor. There, she enjoyed taking a peek inside beautiful homes and discovered a love for design and architecture that eventually led her here. She has also written for other titles including Homes & Gardens and Gardeningetc. While she gets ready to buy a house of her own, she takes inspiration from the works of some of her favourite architects and tastemakers. She has a particular passion for green design and enjoys shopping small, local and second-hand where she can.