4 things you can paint in your kitchen (that aren't the cabinets) to give it a whole new look
Give a kitchen a fresh lease on life with these quick, easy and surprising paint jobs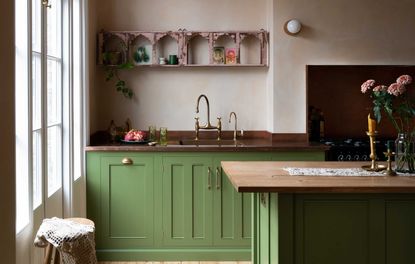 (Image credit: deVOL)
The Livingetc Newsletter
For style leaders and design lovers.
Thank you for signing up to LivingEtc. You will receive a verification email shortly.
There was a problem. Please refresh the page and try again.
Paint is a great way to change the look of any room quickly, and relatively cheaply. However, the kitchen might be the last place on your mind when it comes to getting creative with paint. At most, painting the kitchen cabinets probably sprung to mind, but there are other options open to you, too.
Did you know there are other things in your kitchen that could benefit from a lick of paint? A refresh of color can be just as useful in other areas, and, if done well, the quick task can transform the look of your kitchen.
A whole kitchen renovation is expensive and disruptive, but if you are eager to stay on top of trends and like to switch up your design semi-regularly, then these paint ideas are for you!
1. Tiles
Painting tiles is one of the easiest ways to give a dated kitchen a new look. Replacing a kitchen backsplash can be a lot of work, but painting tiles doesn't have to be.
'Painting the backsplash wasn't difficult, and it instantly made the kitchen look larger,' says home DIY expert and founder of The Handyman's Daughter, Vineta Jackson. 'I had recently painted the cabinets white, and wanted the kitchen backsplash to match but didn't want to rip it out. The paint held up remarkably well for years without any peeling or scratches.'
Painting tiles requires some special treatment to achieve a successful result. But don't worry, it's pretty simple once you know how. You need to thoroughly rough up the surfaces of your tiles so that the paint can stick properly. 'After sanding the entire surface, I applied a coat of a special bonding primer that works on slick surfaces,' says Vineta. 'After that dried, I sanded it again to smooth out any brush strokes. Then I applied a few coats of white Porch and Patio paint that is formulated to stand up to wear and moisture. It helps to work it into the grout lines first, then go over the entire surface with a paint roller to smooth it out. Finally, I caulked all the edges where the tile met the wall.'
And there you have it. A brand new backsplash in a matter of hours. We love this trick to experiment with kitchen color trends.
2. Floors
Painting your floor is a cost-effective and creative way to breathe life into your space. This simple project packs quite the punch with little effort, and can contribute a striking feature to your kitchen.
'With the right preparation and a touch of creativity, painting your floors can give your space a fresh new look,' says Itamar Ben Dor, DIY blogger at Green Life Blog. 'Whether you're going for a classic, bold, or rustic vibe, painted floorboards offer endless possibilities. Remember, proper preparation is key to ensuring a lasting and stunning result.'
As with most home DIYs, success lies in the preparation. 'Before you dip that brush, prepare your floorboards. Clean them thoroughly to remove dust, dirt, and any residues. Sanding is crucial to ensure a smooth surface for paint adhesion. Fill gaps and repair any damages for a flawless finish,' advises Ben. Along with this make sure to avoid the classic painting mistakes loathed by decorators.
Primer is essential for all painting projects, especially when it comes to painting hardwood floors. It will enhance paint adhesion and prevent paint from absorbing too much paint. Choosing the right paint for this is equally as important. 'Opt for a high-quality floor paint with durability and resistance to foot traffic. Consider water-based paints for their low VOC content, reducing harmful emissions,' advises Ben.
In order to get the most effective coverage use a long-handled roller brush, starting from the furthest corner and working back towards the exit. Protecting your paintwork is vital when painting floorboards for obvious reasons. add a clear layer of polyurethane top coat to add a layer of durability and safeguard against scratches.
Whether you want to enhance your contemporary and minimalist design or are looking for something a little more rustic, painting your floorboards is a simple way to personalize your kitchen.
3. Countertops
Countertops are one of the most expensive elements of a kitchen renovation, so updating them is not a decision taken lightly. If you are dreaming of Carrara marble counters but it just isn't in the budget at the moment, painting your countertops might be a temporary solution.
If marble is what you're after then you'll be pleased to know you can DIY the look of expensive marble for a fraction of the price with paint. These DIY marble countertops are perfect for anyone with taste over their budget.
Painting your countertops is a simple way to update your space without committing to any permanent renovations. If you are less artistic then go for a solid color, but try out different ideas and get creative, your unique designs will be priceless.
4. Fixtures
'The most in-demand idea today is creating a contrast between the light fixtures and the rest of the kitchen,' says Leonardo Villalobos, Director of eCommerce at Mosaic Tile Outlet. Painting your fixtures is an easy way to add contrast and give your kitchen a completely new look. With so many amazing metallic spray paint options on the market, this DIY can be done in a matter of hours.
If you don't fancy painting all your kitchen cabinets, we don't blame you, painting the hardware can be a simple and quick way to give them an upgrade without the masses of panting. Cabinet handles can be quickly removed and colored before being re-applied. No tiny precise brush work needed!
'Painting light fixtures and cabinet handles in matte black will give a contrasting yet dramatic effect to your otherwise neutral color of the kitchen. If your kitchen walls are a distinct color like deep blue or maroon, the fixtures can be in lighter shades of brown or silver to stand out,' suggests Leonardo.
Things you might need
For style leaders and design lovers.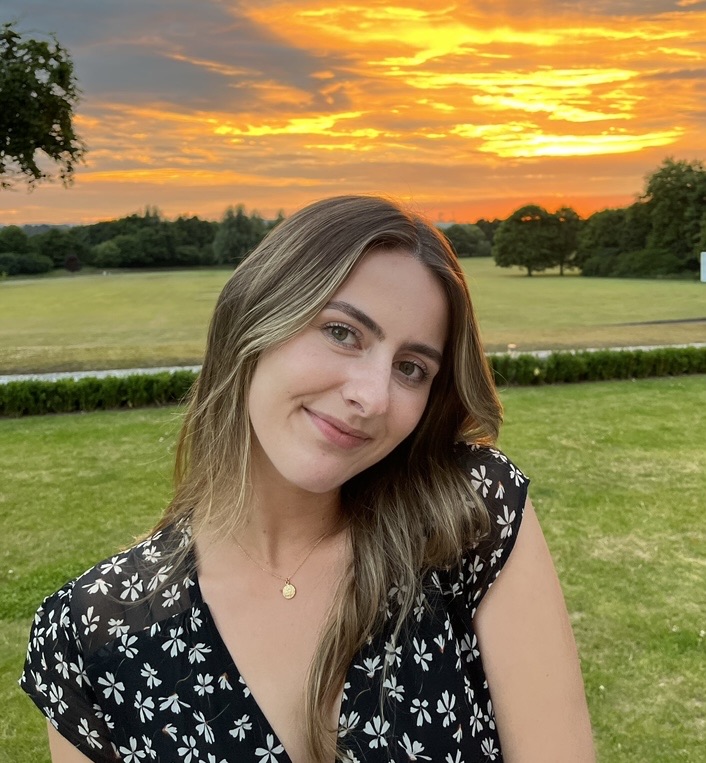 Amy recently completed an MA in Magazine Journalism at City, University of London, with experience writing for Women's lifestyle publications across arts, culture, and beauty. She has a particular love for the minimalist aesthetic mixed with mid-century furniture, especially combining unique vintage finds with more modern pieces. Her previous work in luxury jewellery has given her a keen eye for beautiful things and clever design, that plays into her love of interiors. As a result, Amy will often be heard justifying homeware purchases as 'an investment', wise words to live by.