3 unexpected fall color schemes for your home that won't make it feel like an autumnal cliché
These designers have nailed the fall look in an inspired, fresh way. These are their tips to get a similar look at home, and the buys to match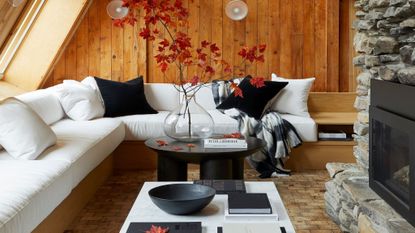 (Image credit: Tim Williams. Design: BHDM Design)
With the coming of fall, you will most likely feel the urge to make some changes to your interior design that will make you feel more grounded and cozy. The classic autumnal colors might come to mind, the rusts, dark greens, and earthy tones and they are all beautiful. But what if this year you try to incorporate something new in there: an accent, a lighter color, a more optimistic mood maybe to remind yourself of a sunnier autumn day?
Here are three designers who show us how to create fall decor ideas that aren't all pumpkin spice shades, but instead subtle nods to the traditional decor, with a fresher palette and light layering for those cooler evenings shortly upon us. To help you recreate the looks of their designs is a selection of buys to match and get you excited about going into a new season.
1. Minimalist black and white meets natural
I love this take on an autumnal feel in the dining room by BHDM Design. The warmth is kept through the consistent use of wood for the wall paneling, dining chairs, and kitchen cabinets. What keeps this fresh is the unexpected use of pure white for the dining table, which one might have seen in a much more minimalist setting. The addition of the three black lights above match the table in style, but add further contrast to the overall feel of the room, keeping it interesting.
While this space might not be the most traditional fall space, in the design of this home BHDM used natural materials, seasonal foliage, warm colors, and cozy layers to achieve that seasonal look, but then added a unique touch with the use of minimalist pure black and white. The living room sofa, dotted with black throw pillows is a beautiful contrast to the rest of the room clad in warm wood panelling.
'Black is the eyeliner of any room. Just as any look can use some liner, every room can use some black. No matter the season, it accentuates focal points and is very versatile,' says Dan Mazzarini, Principal at BHDM Design and ARCHIVE by Dan Mazzarini. Get inspired by this home design and mix in some black and white elements with your usual autumnal palette decor and watch it go from traditional to modern in a flash.
Price: $1,300
This black coffee table will add great contrast next to a white sofa. Take inspiration from BHDM Design and use it as part of a unique take on fall decor.
JW Anderson throw blanket
Price: $650
This leather-trimmed intarsia wool-blend blanket will keep you warm on those chilly fall evenings, but in a black and white scheme will add a modern touch to a traditional autumn look.
2. Beautifully balanced lilacs and burnt orange
In this Upper West Side residence, the designer Gideon Mendelson decided to swap out the classic fall palette and instead use bold pinks, plums, and lilacs, with just a touch of burnt orange and wood to keep that cozy autumnal feel. It's cozy, and inviting, yet only suggestive of traditional palettes at this time of year. The floral upholstered desk chair, together with the natural texture of the rug, gives a nod to nature's warming feel in a very sophisticated and discreet way.
This design is the perfect example that you don't need to go all out on autumn decor to update your home for fall. Stick to colors that uplift your mood, and only throw in accents that create a cozier atmosphere, like a wood piece of furniture, a natural textured rug, or a soft fabric such as velvet in a classic rust color.
Ashton Upholstered Accent Chair
Price: $718.40
A warm teak base upholstered with soft velvet in this beautiful burnt orange color is all the spice you need to give a nod to fall. You'll still love it come winter and spring...
Elisha Handwoven Wool Rug
Price: $830
Follow Mendelson's example and go for a natural rug in warm tones to bring that autumnal, nature-inspired feel. You don't need to be obvious, so stay away from dark browns - go for creams peppered with touches of cinnamon or rust.
3. Mint and sage
Chillier weather might get you tempted to get those thick quilts, chunky knits, and throws out, but while they might be practical, they won't be as stylish (anymore, they had their day). What I'd urge you to do instead, is follow the example of this beautifully decorated room by Blythe Interiors and think layering. 'Fall is all about being warm and cozy, so we recommend adding throw pillows and a blanket draped over the couch for an inviting touch,' Jennifer Verruto, founder of Blythe Interiors, shares.
It's absolutely acceptable (and encouraged) to bring in as many soft pillows and throws as you want, but just think less heavy materials, that you can layer - several lighter throws dotted around the living room or bedroom look more chic and modern that one chunky quilt. Bring in different textures too, such as wool, cashmere, and cotton for that extra sensory element.
Now you can start to think about colors, and this is where you can get playful with your autumnal palette. 'By adding throw pillows, you can incorporate warm colors like amber, mustard, mint or sage green, or even ivory and black that bring an autumnal color palette to your existing decor.' These are so easy to swap out as well when they're out of season and store away for next year, and they add visual impact to your room's styling with minimal effort. If you want to make a bigger investment, a leather sofa is great for layering autumnal colors, and will work great in warmer months too with light cream accessories.
Striped Velvet Ball Pillow
Price: $128
This playful, olive colored ball pillow will look lovely on your living room sofa amongst an assortment of soft throws in autumnal and natural shades.
Winston Silk Stripe Throw
Price: $175
Use this throw as part of a layering scheme of throws and pillows in natural tones. The beautiful silk fabric will feel great and look great draped over the side of your sofa.
The Livingetc newsletter is your shortcut to the now and the next in home design. Subscribe today to receive a stunning free 200-page book of the best homes from around the world.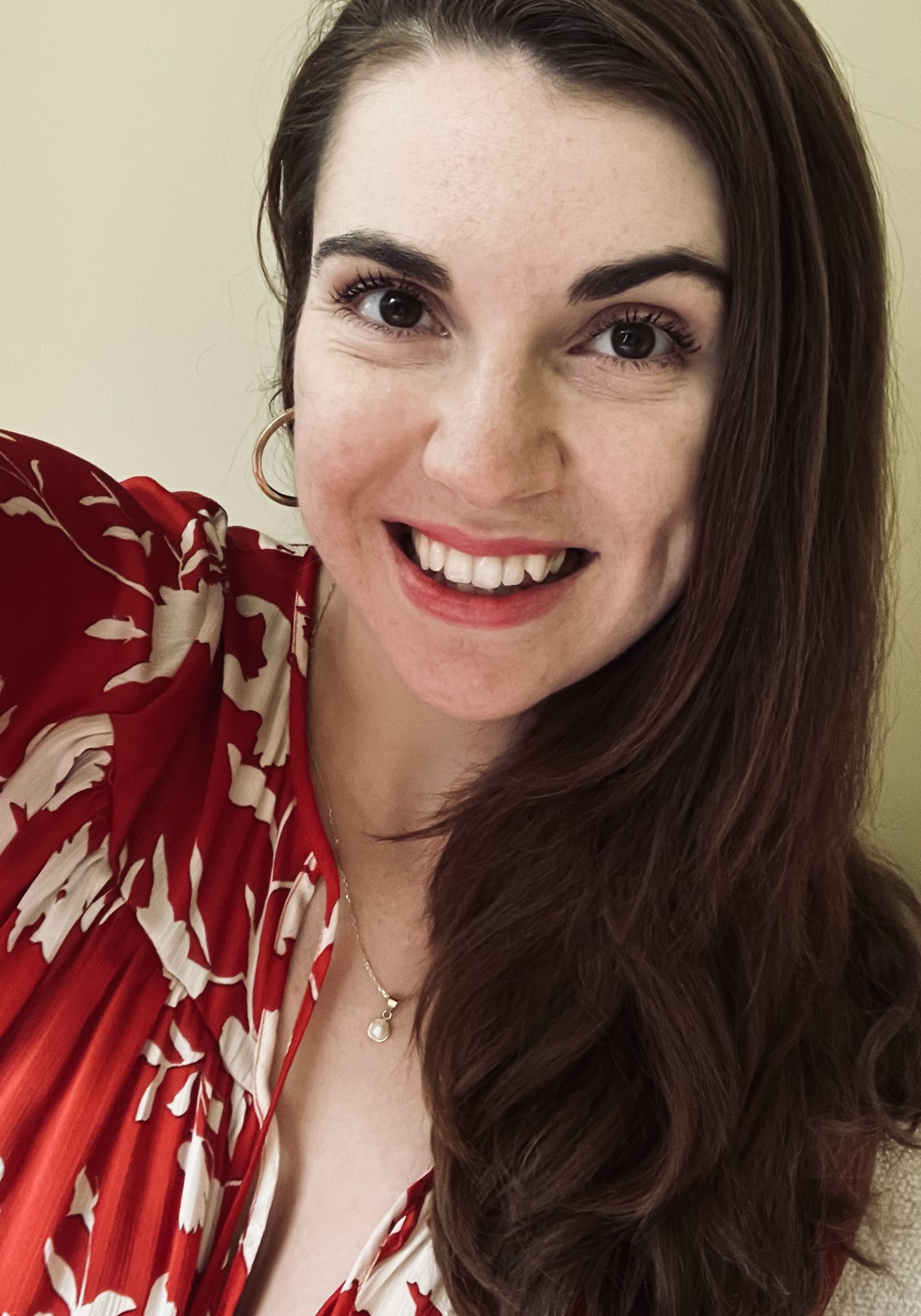 Raluca is Digital News Writer for Livingetc.com and passionate about all things interior and living beautifully. Coming from a background writing and styling shoots for fashion magazines such as Marie Claire Raluca's love for design started at a very young age when her family's favourite weekend activity was moving the furniture around the house 'for fun'. Always happiest in creative environments in her spare time she loves designing mindful spaces and doing colour consultations. She finds the best inspiration in art, nature, and the way we live, and thinks that a home should serve our mental and emotional wellbeing as well as our lifestyle.