10 things you can take out of your living room that will make it feel more minimalist and uncluttered
If you're a lover of minimalism and want to live a clutter-free life, these are the 10 things your living room could bear to lose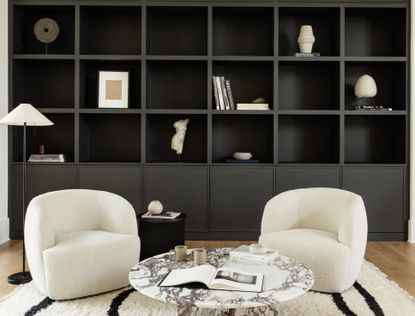 (Image credit: Madeline Harper. Studio credit Emily Lauren Interiors)
The Livingetc Newsletter
For style leaders and design lovers.
Thank you for signing up to LivingEtc. You will receive a verification email shortly.
There was a problem. Please refresh the page and try again.
There's currently a movement towards minimalism, both in decor and lifestyle. Gone are the days of filling rooms with everything you possess as a way to display your tastes. Today, the mood has shifted towards cleaner, sleeker, and more streamlined spaces. There is a desire in homeowners to pepper rooms with only carefully considered pieces. The challenge? It's not easy living minimally.
Of all the rooms in the house, the living room collects the most clutter. Over time, it can feel daunting to live a 'less is more' lifestyle in a home that is like a warehouse. To help tackle this issue, and to help you create a minimalistic living room, we asked design experts what we could cull from living spaces to channel our inner minimalists.
Here is a list of 10 items that experts suggest you cut out of the space. The first stage of minimalism is to edit.
What can I take out of my living room to make it more minimalist?
It's good to have a game plan, and a strategy before you go full out, decluttering and removing all items from your home. Perhaps look at modern living room trends to see what's in style and what's not, and take out the items that feel dated.
'Before designing a minimalist living room, you must make a list of your personal needs and wants – this could be in terms of your preferred decor, furniture, or furnishings,' says Kumpal Vaid, interior designer for Purple Backyard. From then on, you need to take out what doesn't suit you. Keep the bare minimum and discard the other things.
1. Surplus furniture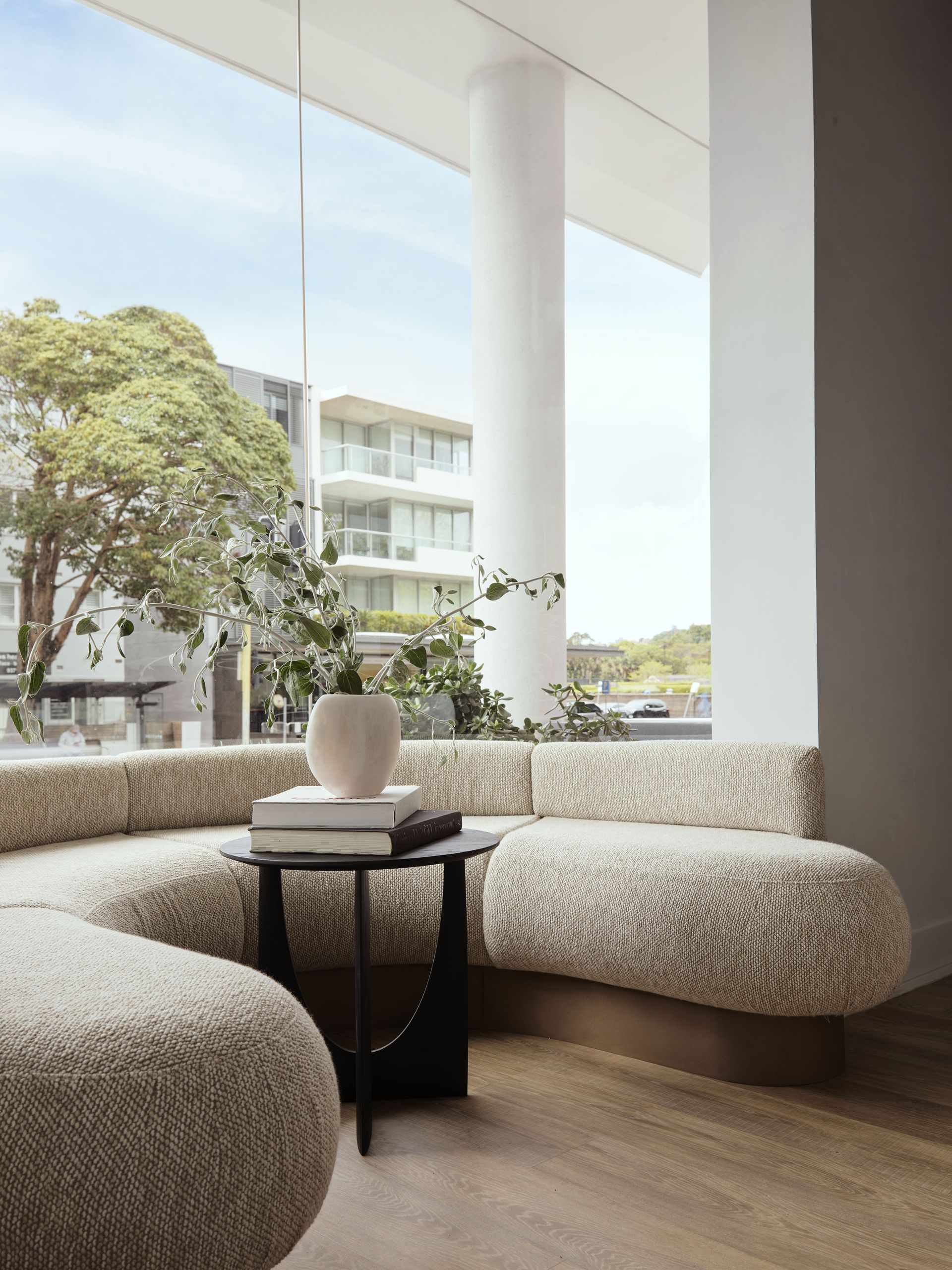 'I often find that people have too many pieces of freestanding furniture that clutters up the space,' says Kashi Shikunova, director of YAM Studios. 'If you do want to bring in those, I'd suggest you add a piece that also offers a huge amount for storage. For example, I would replace a freestanding TV unit and a sideboard with a single built-in joinery piece that can accommodate a TV and create storage. Instead of two pieces that clutter the space, it will become one multifunctional unit that utilizes the space well and gives the room some space to breathe.'
Similarly, instead of adding extra living room storage that takes over the floor space, bring in a built-in seating unit that has storage underneath it. This will allow the visuals to be clean, sleek, and clutter-free.
2. Open shelving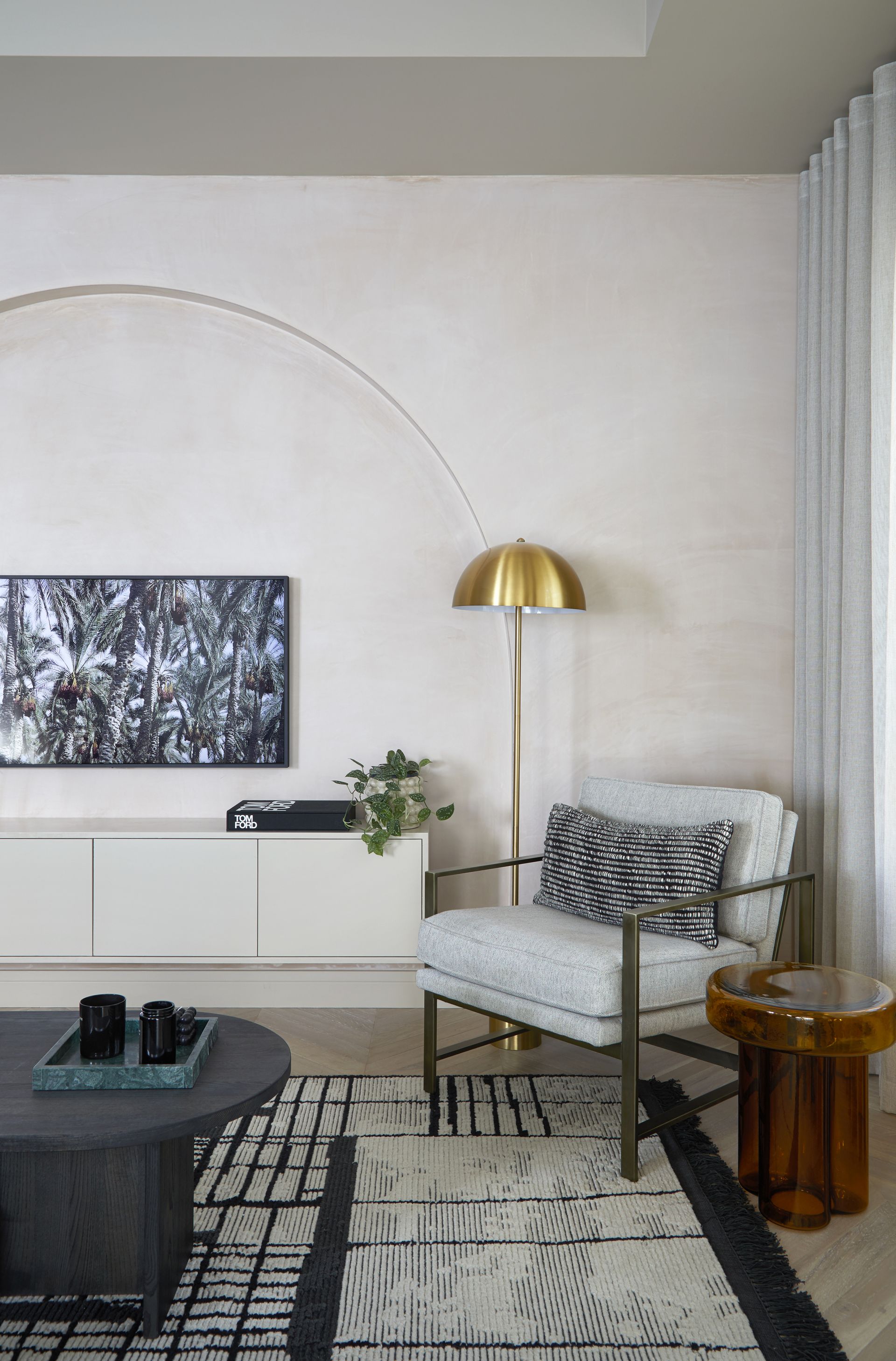 'Open shelving is something I always select only if there is a plan for what you want to fill inside the shelves,' says Jennifer Morris, founder of JMorris Design. 'If you don't know what's going on the shelves, there is a good chance it's just going to collect clutter, dust, and non-curated items.'
For a smart, minimalistic, and elegant living room, consider closed units as they can hide the clutter you don't want to see on an everyday basis.
3. Media cabinets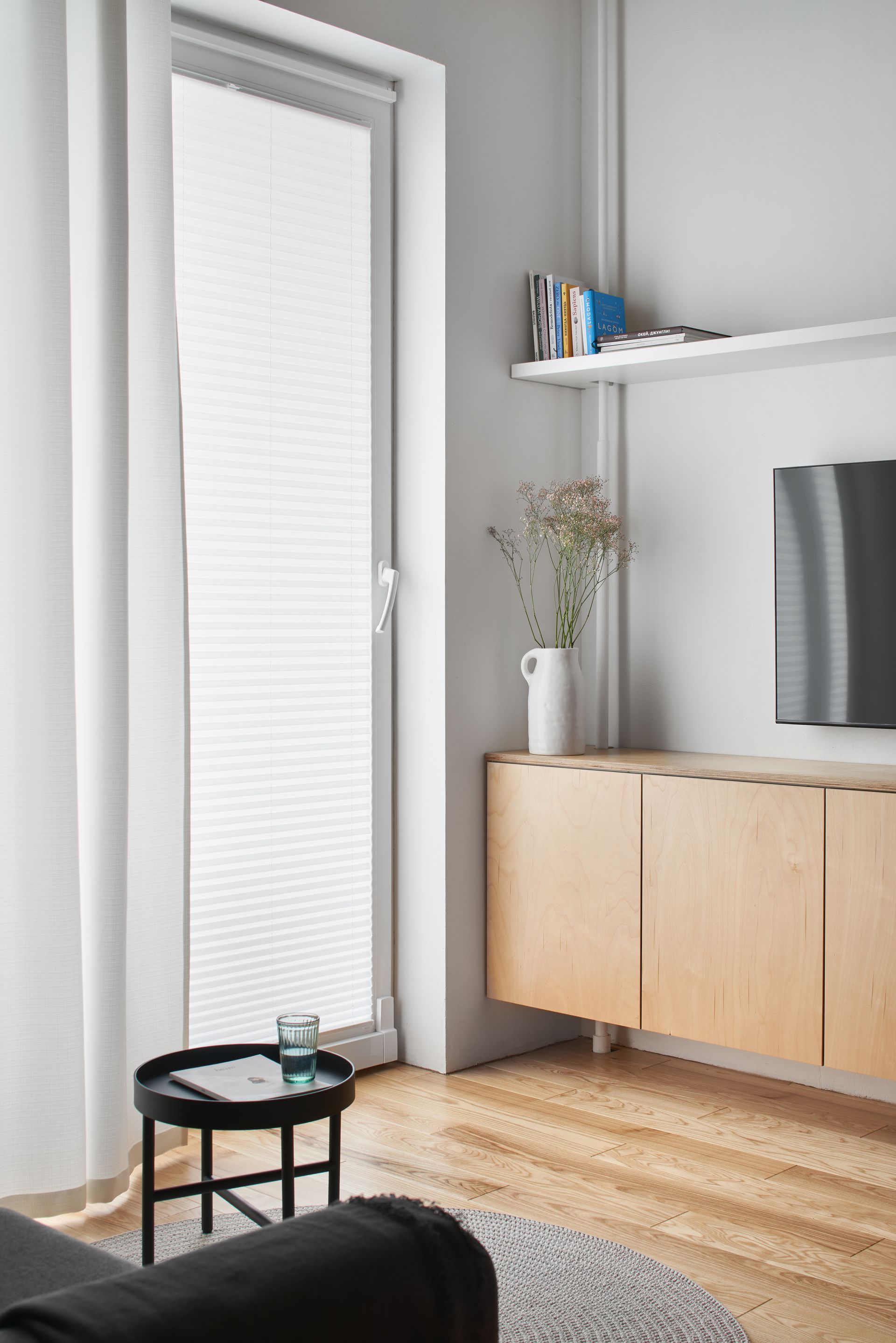 'A big furniture piece that I purposely avoid is the media cabinet under a TV,' says Jennifer. 'I'd recommend you take it out as TV equipment can be remote or placed inside smaller bowls and already-present storage pieces.'
When it comes to your living room TV, putting it on the wall will create a more minimalist look, especially if the wall around it is clutter-free. Today's TVs are less reliant on attached boxes if you have a smart TV, making the media unit all but redundant.
4. Excess throws and pillows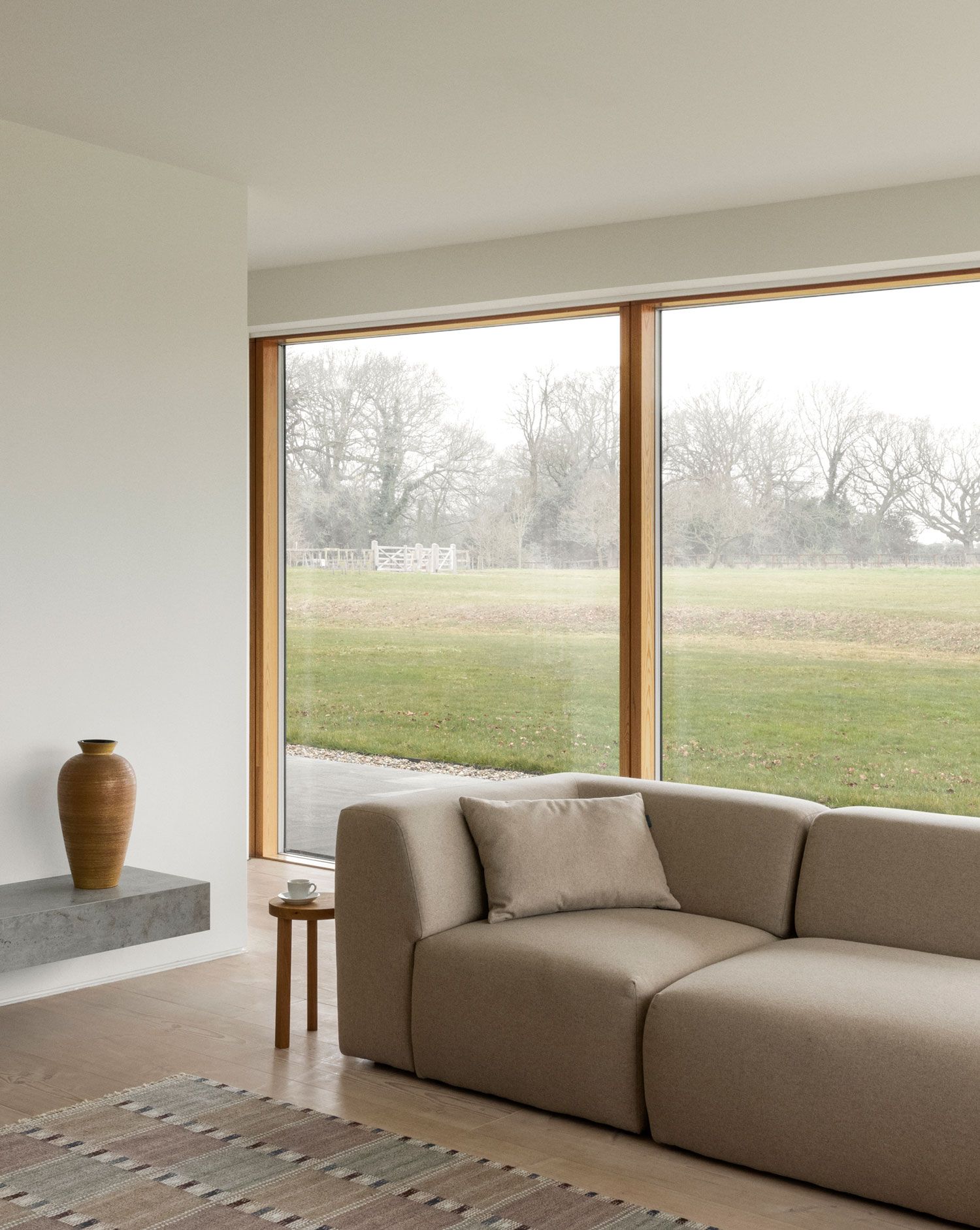 Sure, throws and pillows can do wonders in your living room, adding color, texture, and warmth to a space but if it's a cozy minimalistic living room you're after, you can stand to not overload your couch.
So does a couch need throw pillows? There are plenty of ways of ways to style a sofa in a more minimalist way that's still comfortable, from matching your throw pullows to your sofa to choosing one color, texture or shape to simplify the design.
5. Half-used candles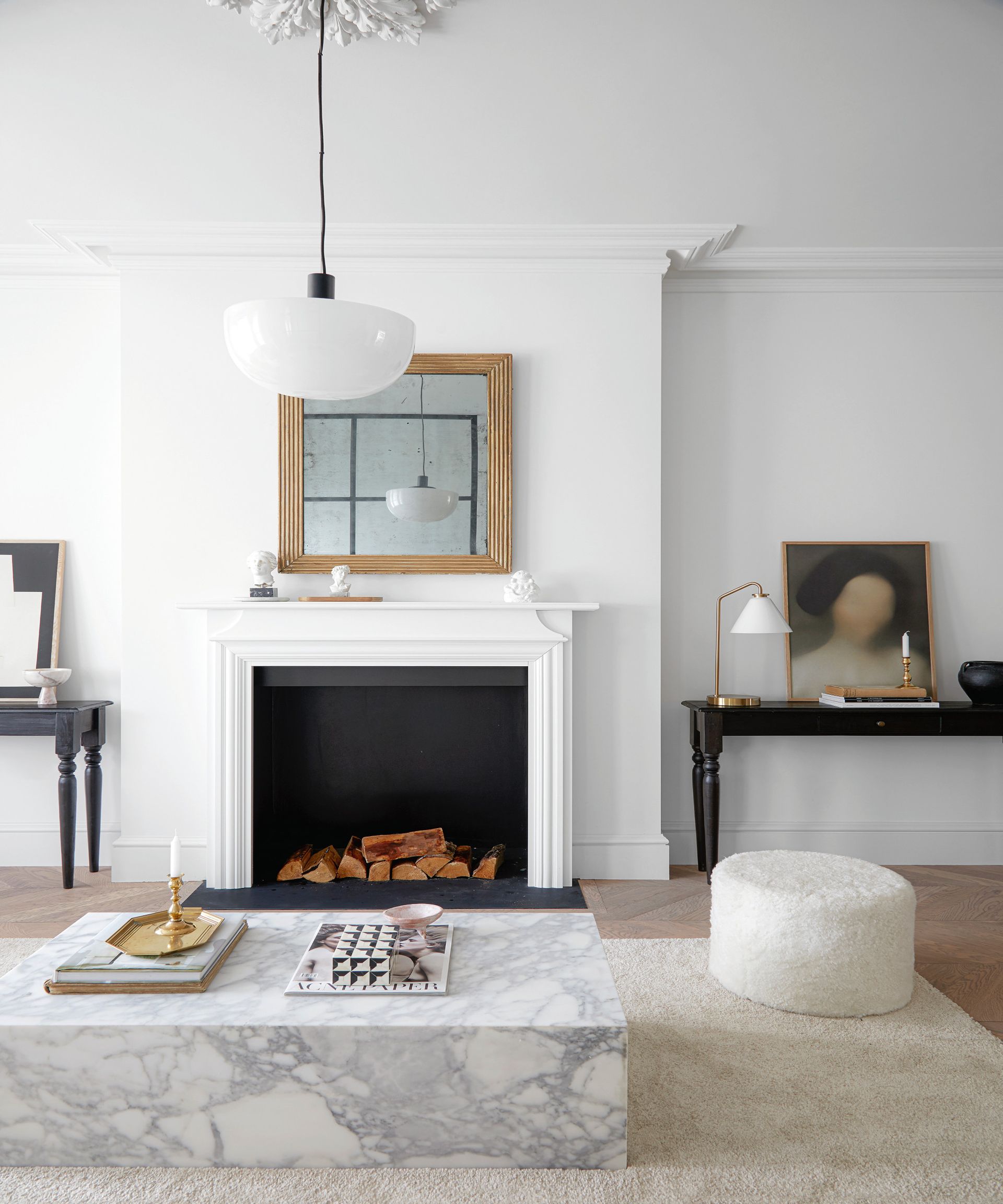 Take it from us: when hosting big dinners, there's a small possibility you'll go back to lighting candles that look old and used, with wax streaming down on them. No, you'll want to display a fresh, new candle that looks smart and appealing. If this is the case, you will invariably have a large collection of very small, stubby candles.
Get rid of them. These small items contribute to the clutter and make a drawer or a room look ugly and unkempt. For a cozy living room that's also minimalistic, go for a small selection of chosen candles, and keep them out of sight inside cabinets.
'Get rid of stuff you aren't using by donating it to your local charity store,' says Jarret Yoshida, an interior designer in New York. 'Have old throws? Take them to the animal shelter, and pass on books and candles to orphanages. If the pieces aren't that old or worn out, gift them to a friend so you can chat about it with them when you meet them for coffee.'
6. Pendant lighting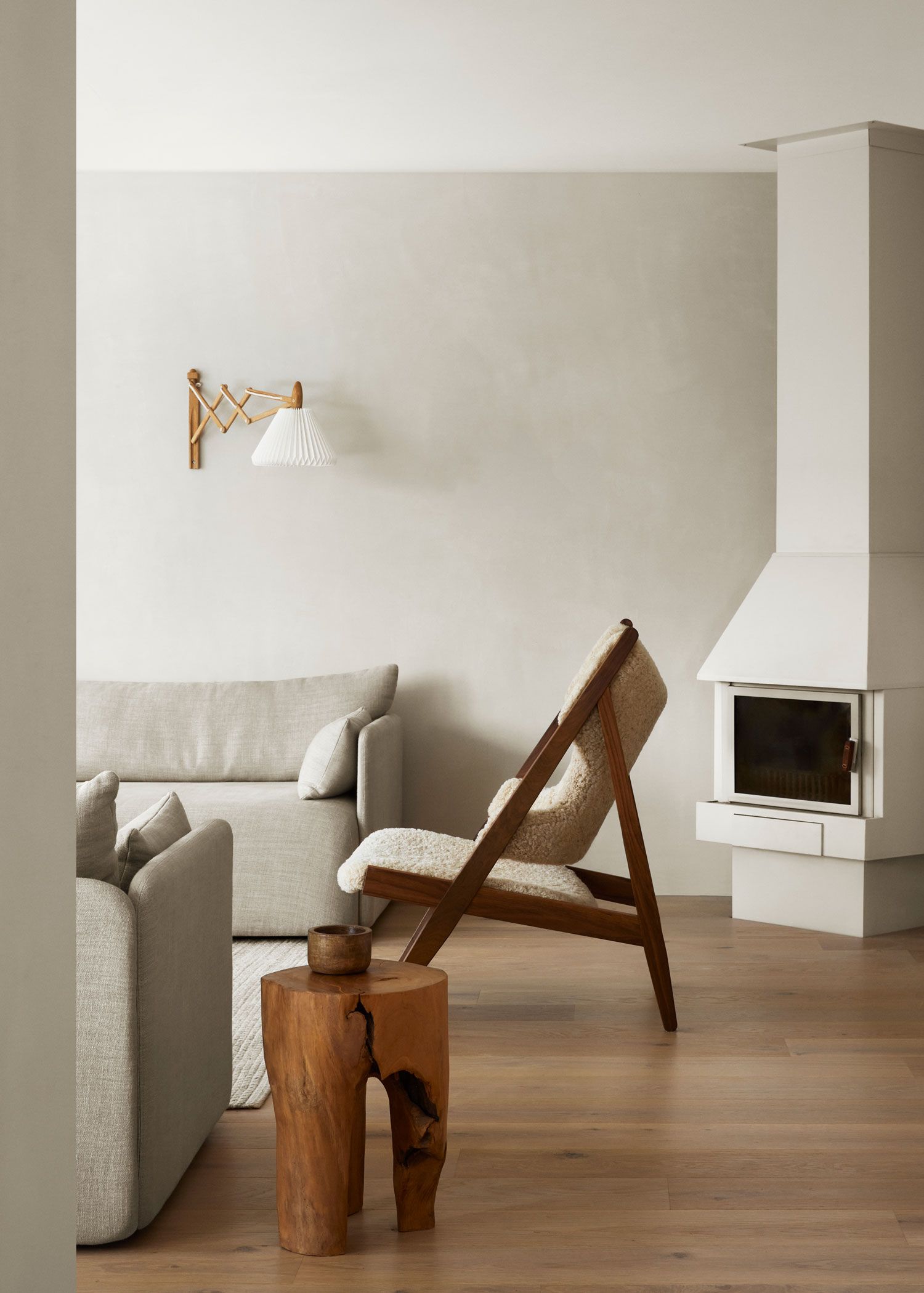 When it comes to living room lighting, a pendant does add style and elegance to a room. These accent lighting features give personality to a space and make a lasting statement, but if you're looking to design a simple, minimal, and clean space, pendant lighting isn't really a necessity for a living room. They will add visual bulkiness and in the case of a large piece, even make the room appear small.
For a minimalistic living room, consider going all in on sconces, instead. These do not use up any of the precious square footage of the room, and illuminate the room with soft, ambient light.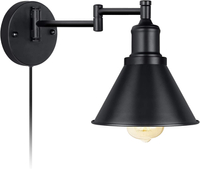 Consider this flexible and compact fixture for your living room, and add a touch of charm to the space.
7. Flowers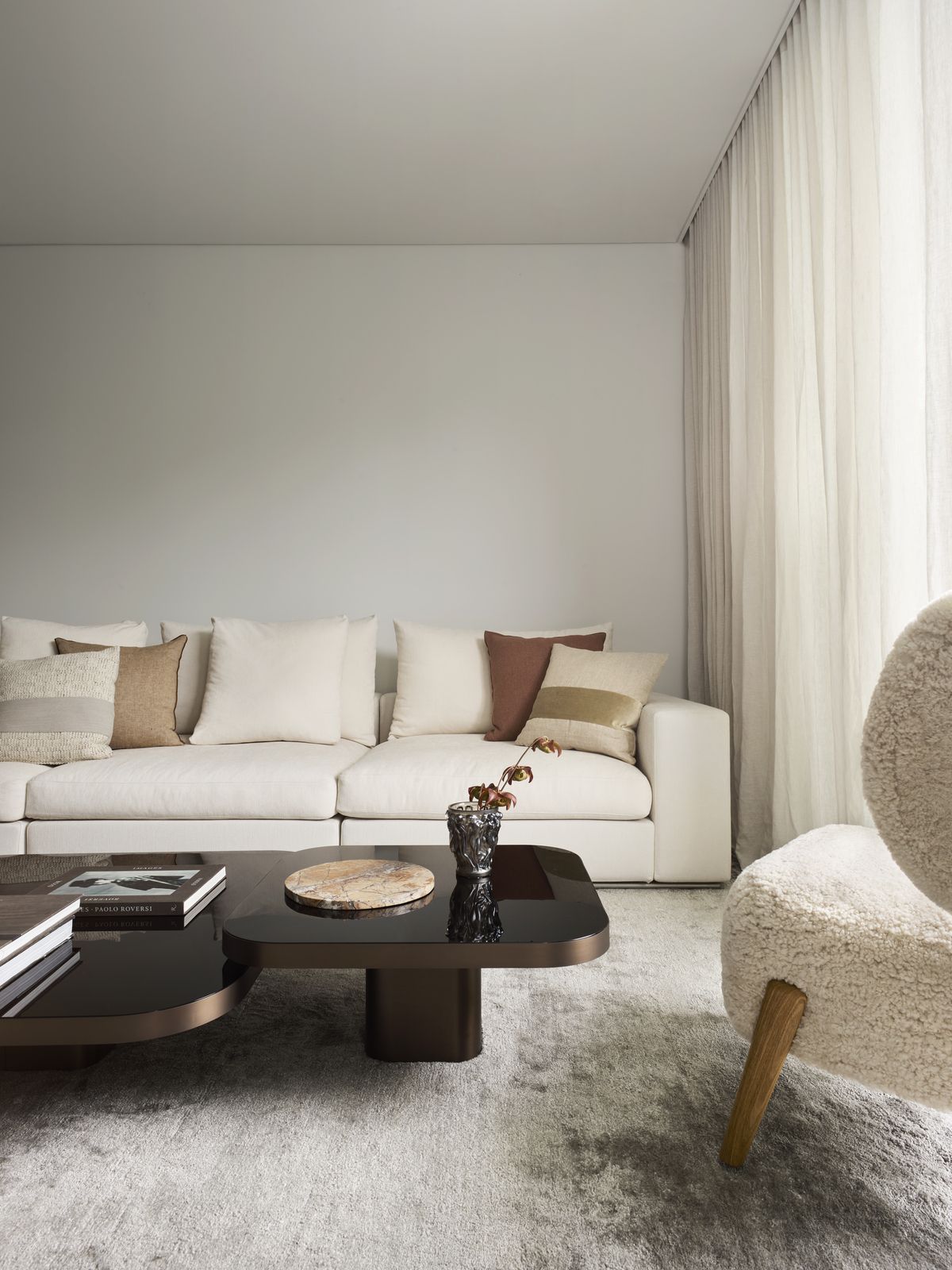 Everyone loves the look and feel of flowers, whether real or artificial as these add a touch of color, cheeriness, and liveliness to a space. However, that's not always the goal of a minimalist living room, and fresh flowers are short-lived, meaning they soon become wilted, cluttering up your space.
Instead consider dried flowers that have an inherent minimal vibe to them. Wondering how to decorate with dried flowers? Consider suspending them upside down like a wall hanging, or filling up jars and pots with them, for a charming vignette.
8. End tables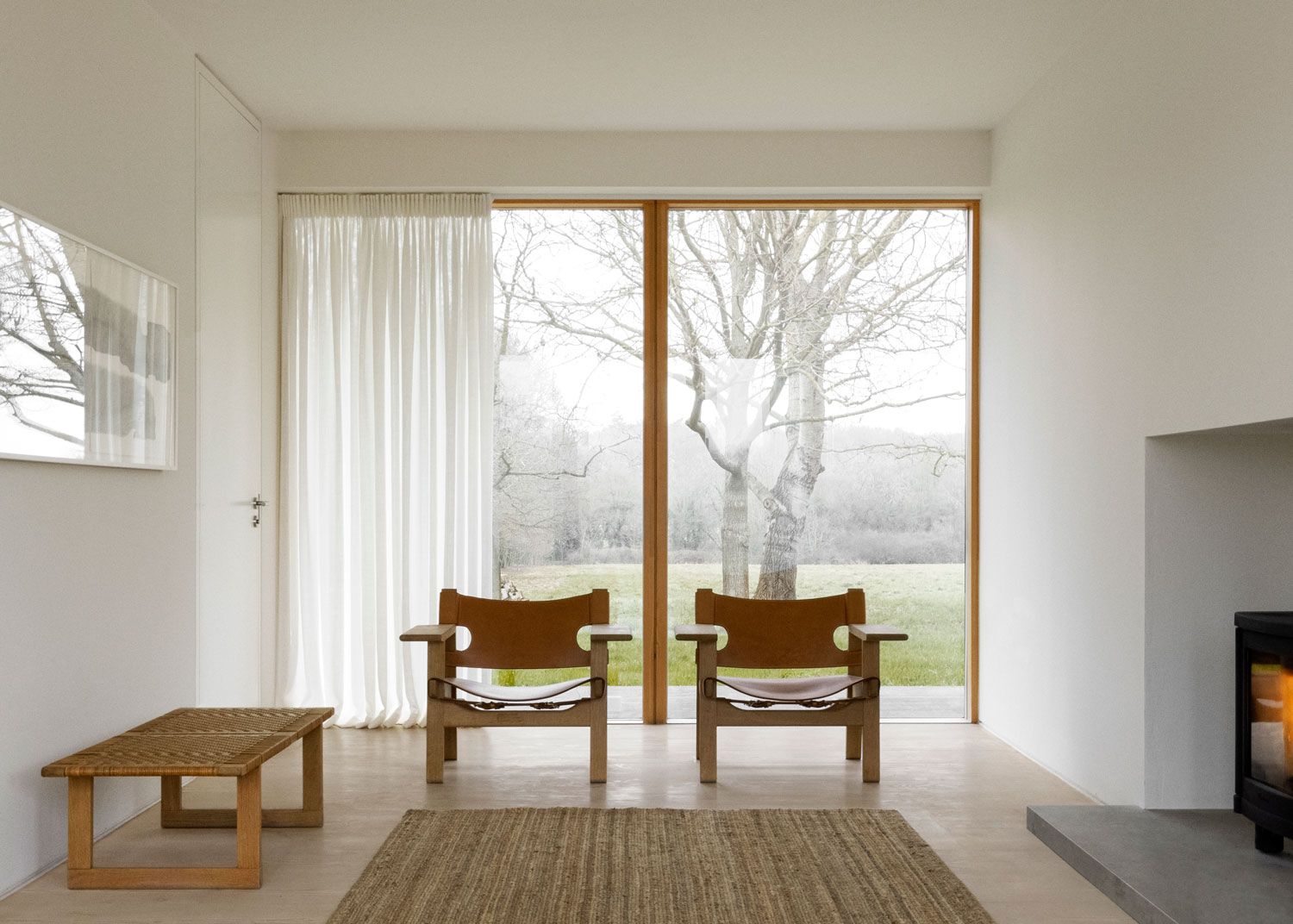 Sometimes, when the size of the room is not an issue, it's easy crowd it with elements, just because there's enough floor area for it. However, the best design results are achieved by not straying away from the living room's design theme, which in this case, is minimalism. This is why it's important to bring in only pieces that serve a purpose and take out those that aren't essential.
Ideally, when pondering over how to design a modern living room that follows the principles of minimalism, you need to add furniture pieces that are either living room staples, such as a couch, a chair, and a coffee table, or even multipurpose pieces that offer double functionality. Not having end tables or side tables is not going to hamper the work and flow of the room. Extra tabletops will only tempt you to crowd them with decoratives and other things, making the room look cluttered and visually confusing, taking away from the primary function of the space.
9. Oversized furniture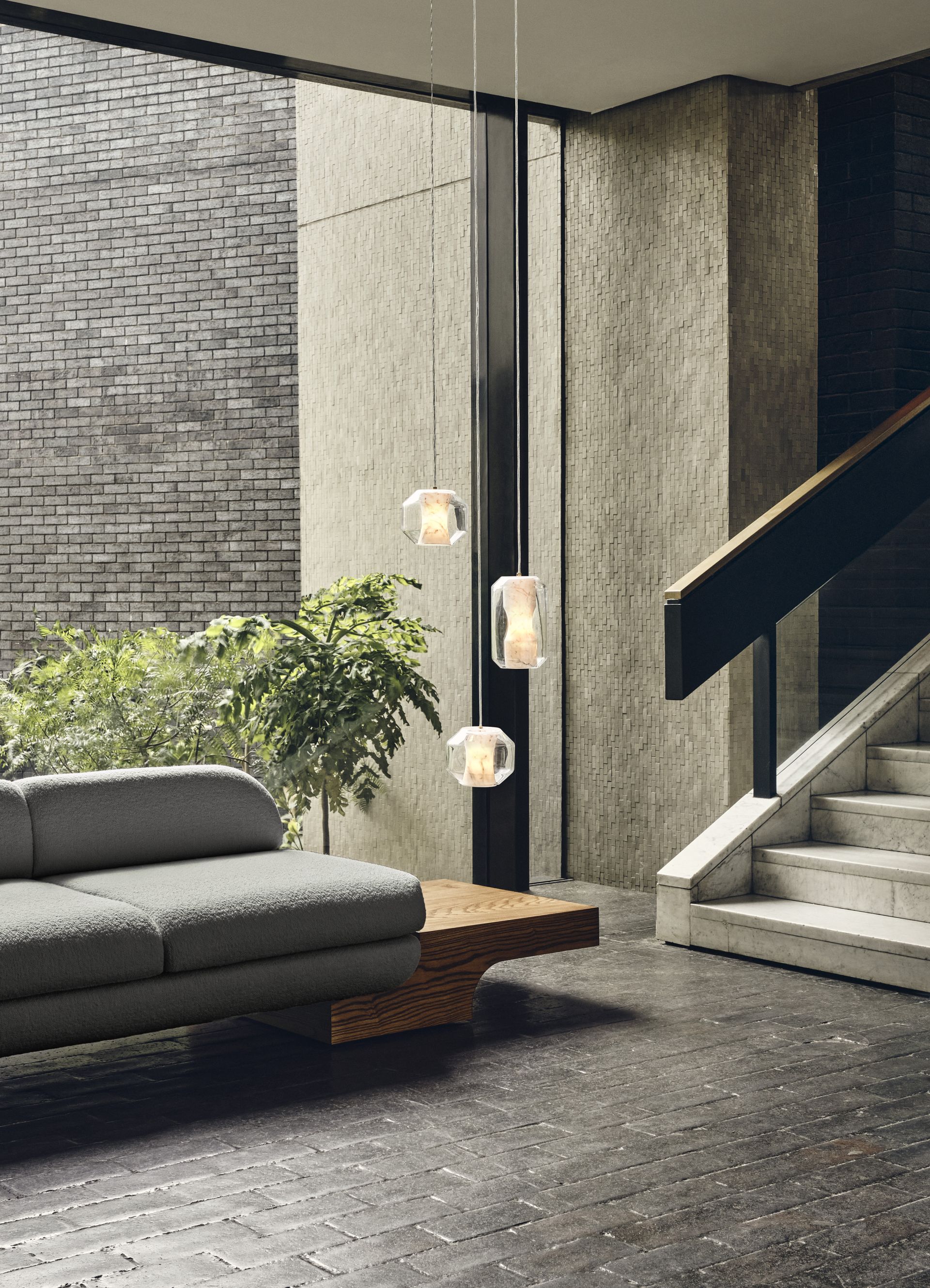 'You want to ensure that your chosen furniture pieces are the right scale for your space,' says Lina Galvao, interior designer at Curated Nest Interiors. 'Stay clear of bulky pieces that will take up a lot of physical and visual space.'
If you're redesigning a modern living room and are looking for fresh new pieces, consider clean-lined and sleek minimalist couches that add to the room's minimal vibe. Do the same for lighting fixtures as well. Choose tones that are more muted, to further lighten the visuals of the seaters.
10. Surplus artwork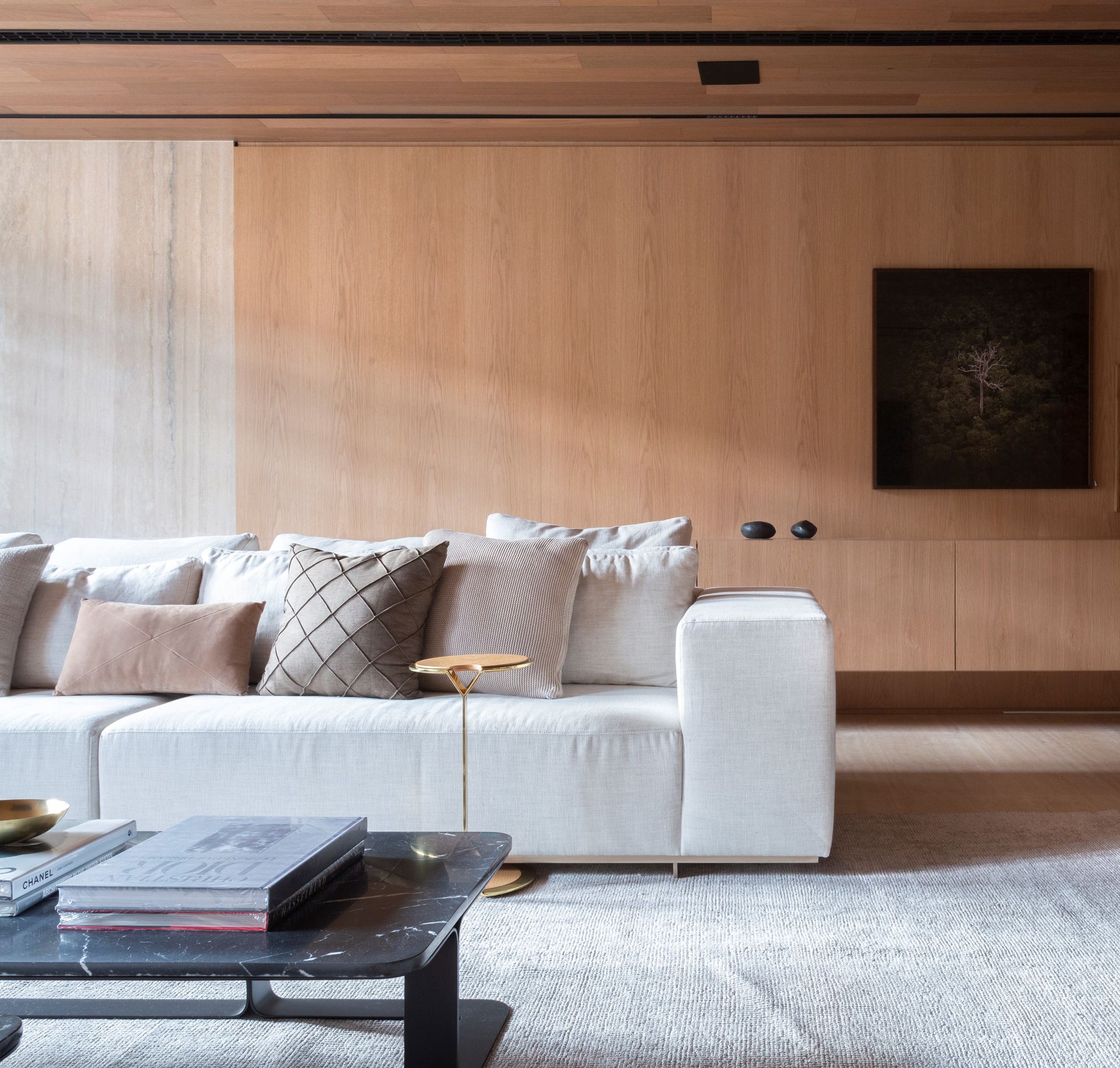 What a gallery wall can do for a maximalist space, a single, standalone, and eye-catching piece can do for a minimalist room, so don't overcrowd your walls with living room wall decor.
Accent a living room corner with a single piece of art, and to ensure the room feels quiet, calm, and relaxed, perhaps choose art that is in muted or monotone hues, or visuals that are relaxing.
For style leaders and design lovers.
Aditi Sharma Maheshwari is an architecture and design journalist with over 10 years of experience. She's worked at some of the leading media houses in India such as Elle Decor, Houzz and Architectural Digest (Condé Nast). Till recently, she was a freelance writer for publications such as Architectural Digest US, House Beautiful, Stir World, Beautiful Homes India among others. In her spare time, she volunteers at animal shelters and other rescue organizations.