The dried flowers trend has made my home so pretty. Here's the expert guide to styling your petals
Dried flowers are a beautiful and soul-enriching addition to every space. Here's how to dry them and display in 2023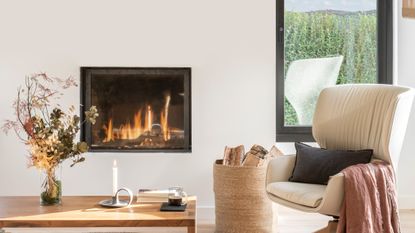 (Image credit: Mauricio Fuertes. Design Susanna Cots Interior Design)
A bunch of dried flowers in a simple vase can transform an unloved corner of the home, and I'm seeing more and more homeowners taking to this botanical trend. Easy to maintain and look after, longer lasting than a fresh bunch, and with a simple, rustic charm perfect for a soft minimalist scheme, we're sold on the look.
'Dried flowers rely on stem structure and texture,' says Suzanna Cameron from Brooklyn neighborhood florist, Stems. 'You can get dynamic shapes, colors, and textures from dried flowers that you simply can't with fresh flowers. The look of them is about a feeling that connects to the earth, to dirt.'
The reason that preserving your petals has become such an interior design trend is that there is a strong sense of nostalgia associated with a moment in time. Last summer, I went to a wedding where the bride asked if I could dry and preserve her bouquet. Slightly dubious, but still on my best bridesmaid duties, I gave it a go and was surprised at how easy it was. Months later and a selection of flowers from her wedding bouquet still make for a tasteful addition to a ceramic vase, sat proudly on her bookshelf.
'Dried wedding flowers are about making the moment last, imagine keeping your wedding flowers to preserve those memories in a tangible way. It creates this high level of nostalgia that is absolutely intoxicating, says Suzanna. Read on to find out more about how best to dry your petals, style them and display them.
What are the best flowers to dry?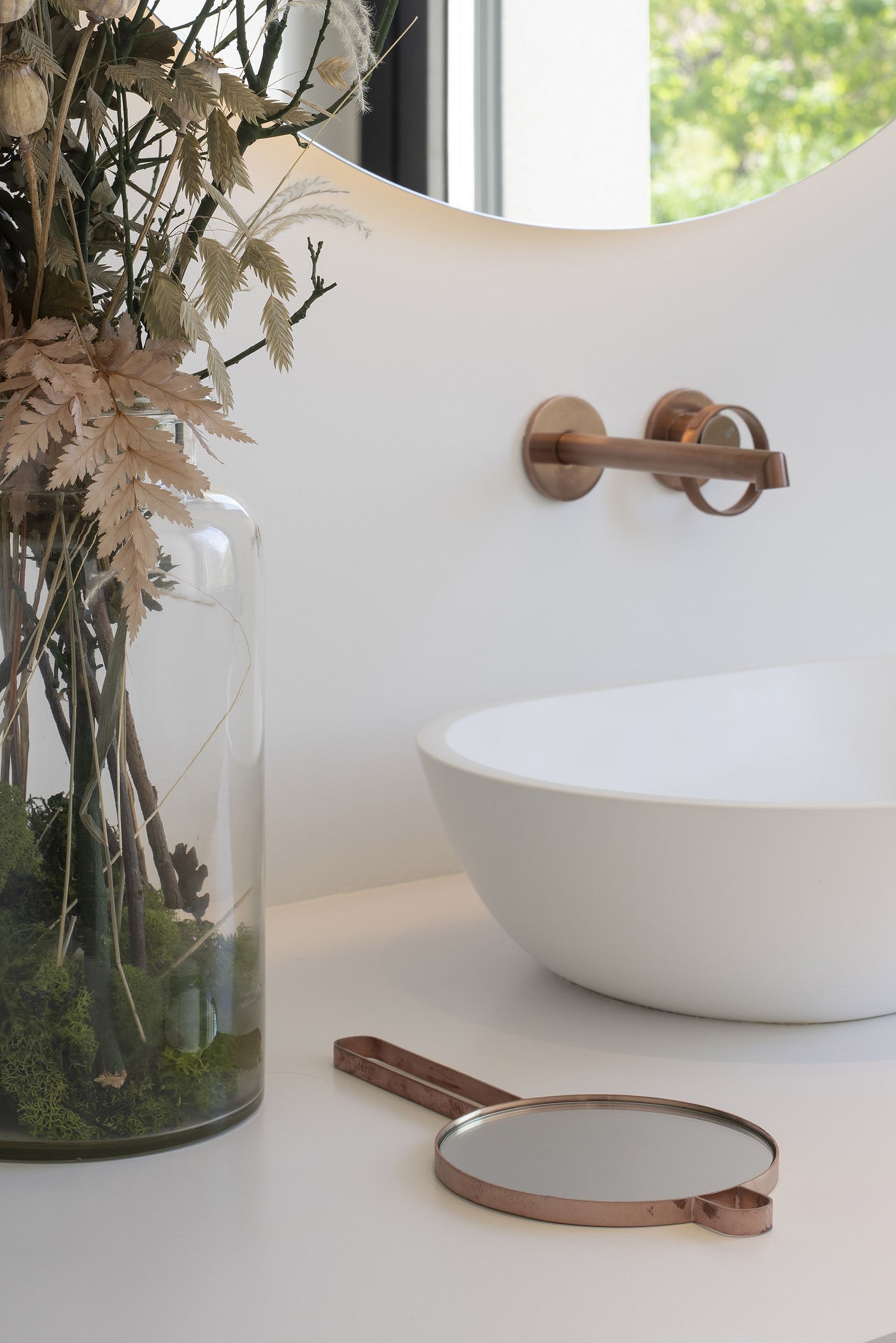 You can dry pretty much any type of flower, but note that some don't dry as well as others. Flowers with high water content don't dry well and can take a long time, so think small for the best results.
'My favorite dried flowers are thistles, roses, delphinium, peonies, craspedia, static and baby's breath,' says Suzanna Cameron from Brooklyn neighborhood florist, Stems. 'I also foliage like dried eucalyptus and of course grasses and herbs.' Oat, wheat and maidengrass also dry well as a piece of rustic decor. A beautiful selection starts with a beautiful product, balance of textures, and of course, good height play.
Think about color too. 'Many stems take on a different color once dried,' says the florist Angela Maynard.
'In particular, stems that are air-dried naturally take on more muted tones. It can be helpful to consider colors that work well in nature when planning an arrangement. A basic knowledge of color theory and the color wheel is also useful here.'
How to dry flowers easily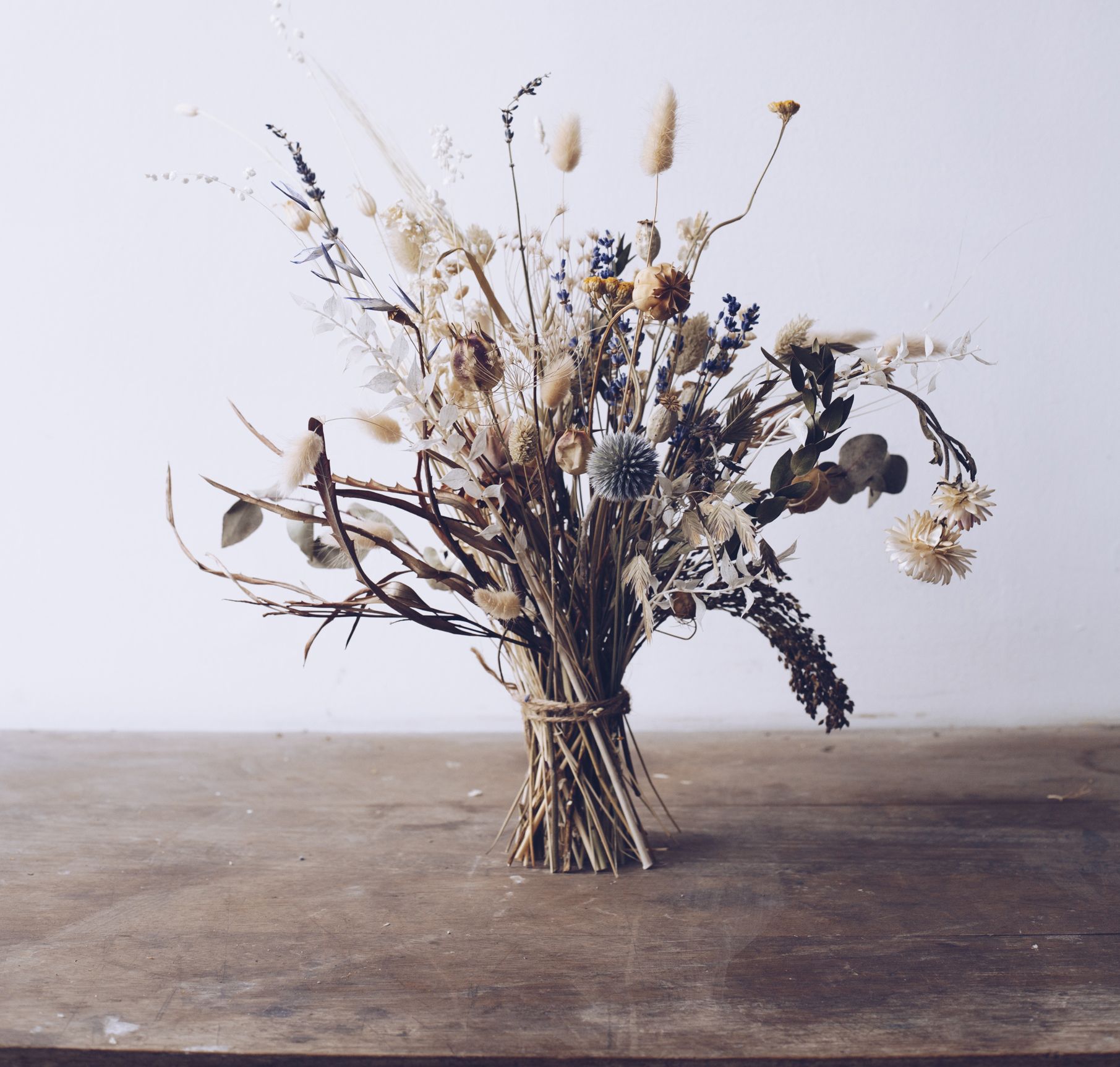 The absolute most important rule to remember when drying flowers is that you have to dry fresh flowers, so don't wait for your flowers to wilt before you decide to dry them. Start with the best and purchase fresh flowers and dry them within one or two days of buying.
'Hang the flowers upside down in small clusters of no more than a dozen stems,' advises Suzanna. 'Make sure to remove all the excess foliage from each stem. This is important so you don't have bulky stems when designing your flowers after drying.
'Big bunches of flowers can get tangled or smooshed which is not a cute look. When drying, make sure to hang it from a rod so each flower can dry with enough space. Avoid drying flowers against a wall as the flowers on the back of the bouquet can flatten against the wall.'
When you dry flowers they will open up even more after being out of water for a day or two so consider this when drying roses or peonies.
Hang them upside down in ideally a dark, dry room and try to keep them out of the sun so they keep their color. The drying process can take around two weeks, but once dried, you have them forever.
How to style and display dried flowers
1. Hang your flowers upside down for a tasteful wall hanging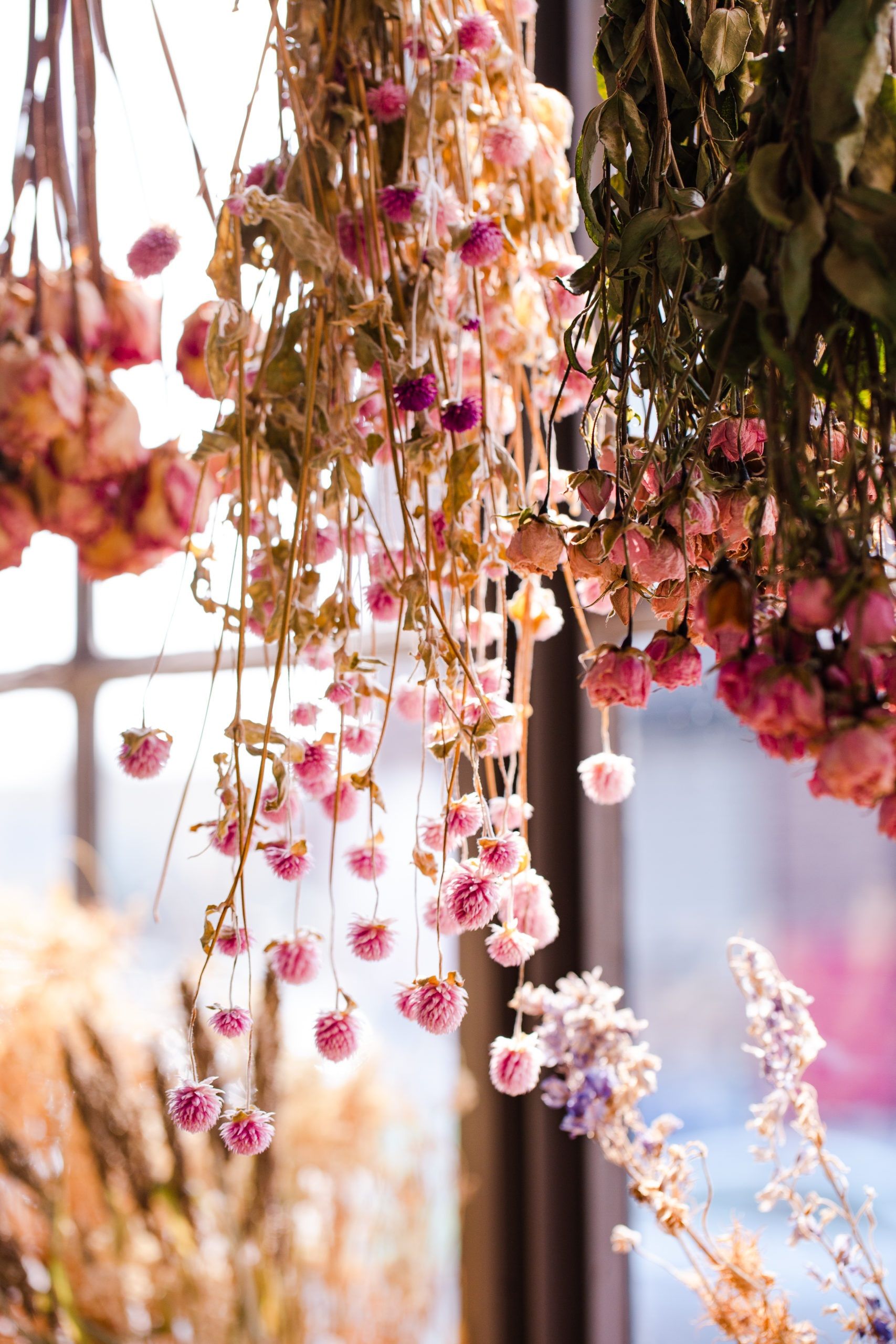 From the moment you start the process, your upside-down, drying flowers already make for a nice decorative touch in any room, so much so that many keep the look as a piece of decorative wall art. 'Some of the coolest dried flower styling I've seen is when folks hang bouquets upside down on their walls,' says Suzanna.
'I love seeing clusters of bouquets hanging from a rod or even just pinned to the wall. It creates an earthy feel for a pretty low cost if you can find some forage goods or source florals from your local florist.'
2. Dot jars of dried flowers around the home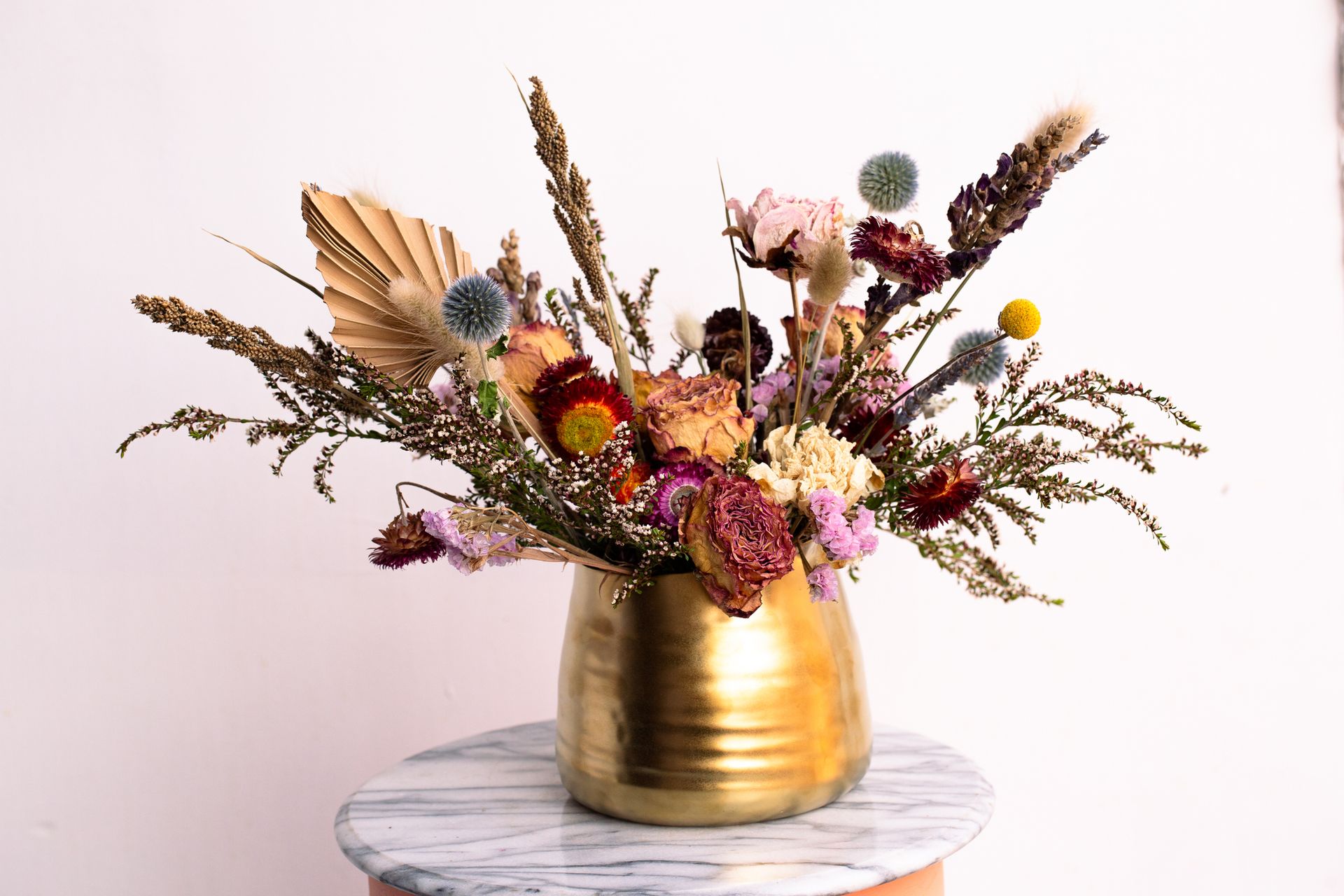 Create a pretty posy, tie with a ribbon and place in a mason jar or jug and display your creation on a bookshelf or entryway table. When arranging your selection, begin with the larger flat stems and build on top of the arrangement in height order, with neater stems and flowers in the foreground.
'Make sure you don't overpower the container (I'm looking at you Echinops, Fan Palms and Crasepdia!),' says Suzanna. You can also go for smaller single bud vases for one or two stems, giving a tasteful and subtle dried flower look that makes a nice addition to a bedroom dresser.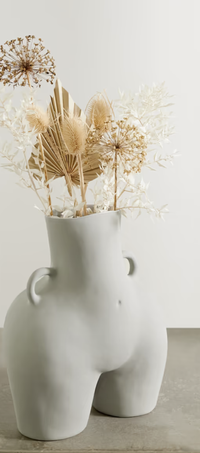 Love Handles ceramic vase, Net-A-Porter
The embodiment of a Grecian bust this show-stopping vase is such a wonderful contrast to reedy dried flowers. The romance of both comes together to create some real whimsy.
3. Try a rustic wreath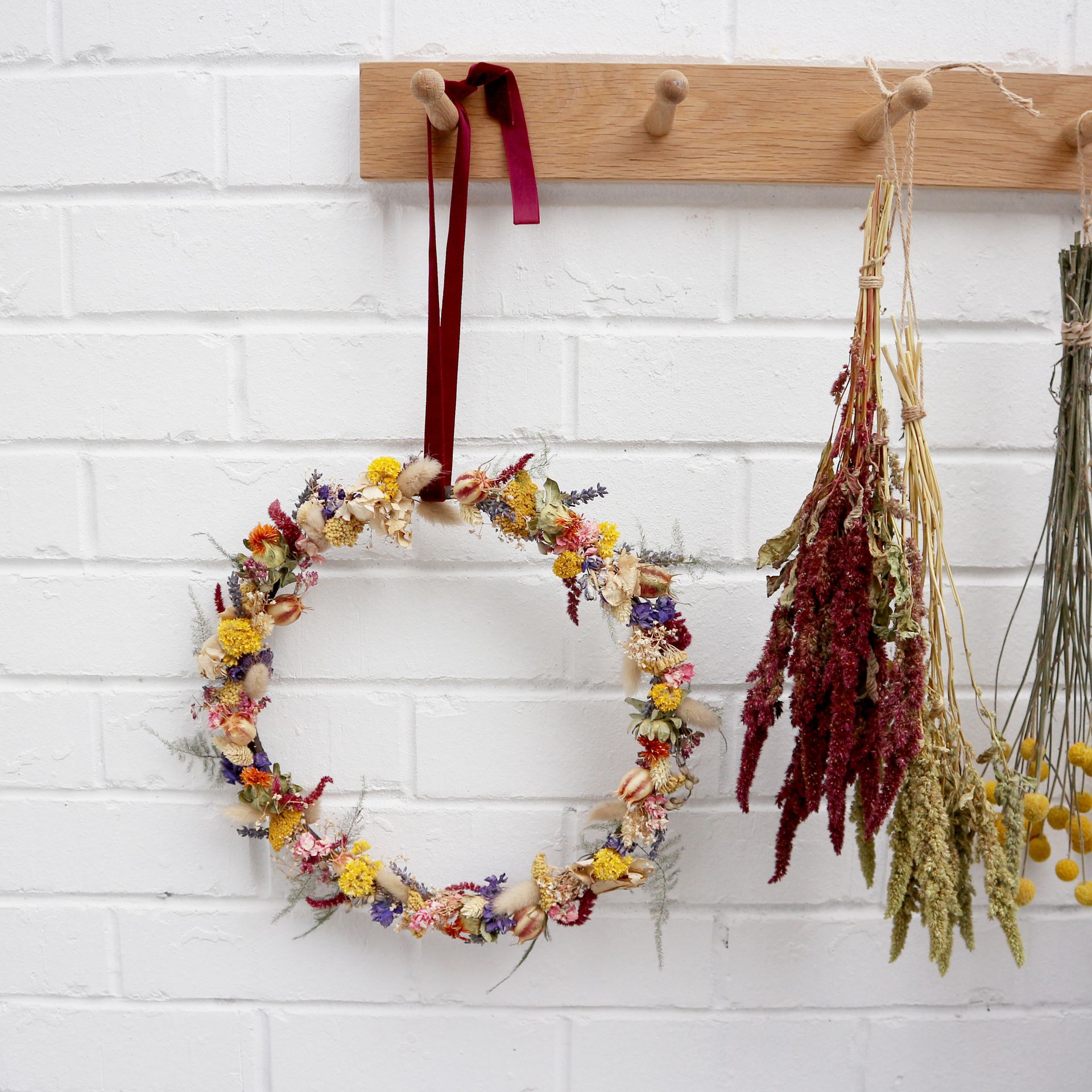 A wreath isn't just for Christmas, and dried flower wreaths made from an assortment of wild flowers are gathering popularity. A dried flower wreath can make for a nice addition to the front door throughout the year, or hung on the wall, held up with a piece of ribbon.
Have a go and make your own with craft wire and trail the vines into a circular shape. Maidengrass and switchgrass helps make the wreath appear fuller, while yarrow and dogbane give small flowers. Alternatively, buy your own wreath if you don't fancy going down the DIY route.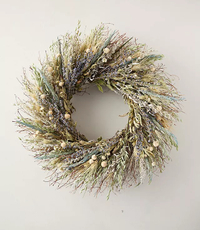 4. Create a dried flower garland for your tablescape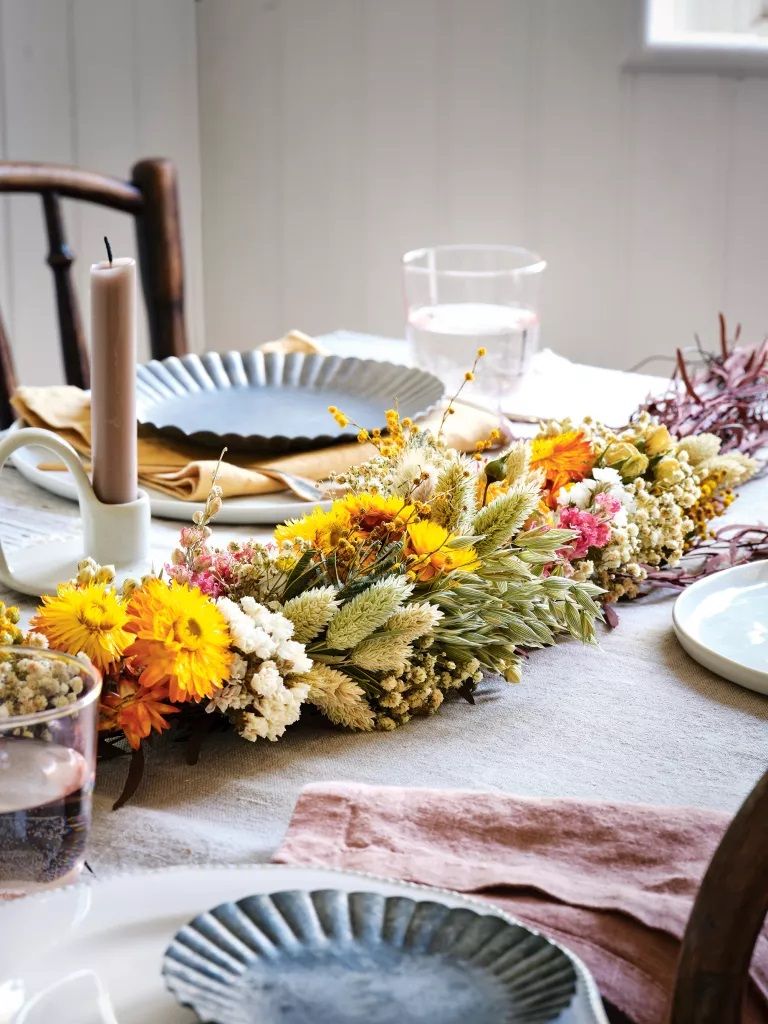 For a seasonal occasion, a dried flower garland will work as a beautiful tablescape idea. In this example, rose buds, flax, daisies and poppy heads come together with other dried flowers to make a beautiful table centerpiece that weaves its way down the center of the table.
Take some florist wire and start with the biggest and bushiest dried flower or stem. Eucalyptus or pampas grass might be good here. Secure in place and work your way outwards, building up the look and finishing with the smaller, more dainty flowers like daisies. Lay your garland on the table, snaking its way down the table lengthways, and fill in here and there where you can see wire poking out.
5. Go for the pressed flower look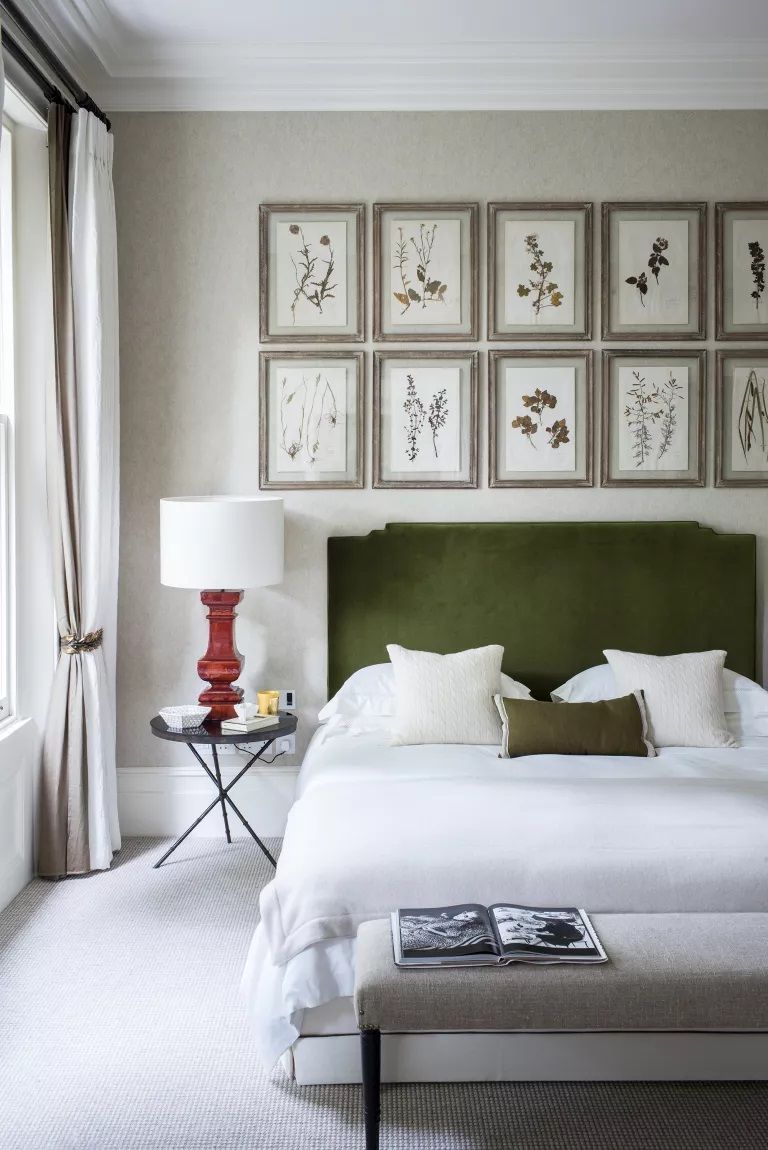 Go one step further and press your flowers to preserve them. To do this you dry the flower in a different way, picking a heavy book, lining the pages with newspaper (to avoid any mildew or residue spoiling the pages - before inserting your flowers and shutting the book.
Pile more books on top for extra weight and forget about them. You will need longer than for dried flowers because they aren't exposed to air to help the drying process. Once dried, they are ripe for framing as a piece of wall art. In this bedroom designed by Kitesgrove, the dried flowers are laid out in a tasteful grid of frames.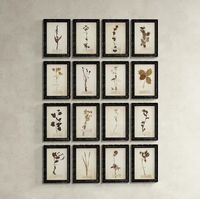 The Livingetc newsletter is your shortcut to the now and the next in home design. Subscribe today to receive a stunning free 200-page book of the best homes from around the world.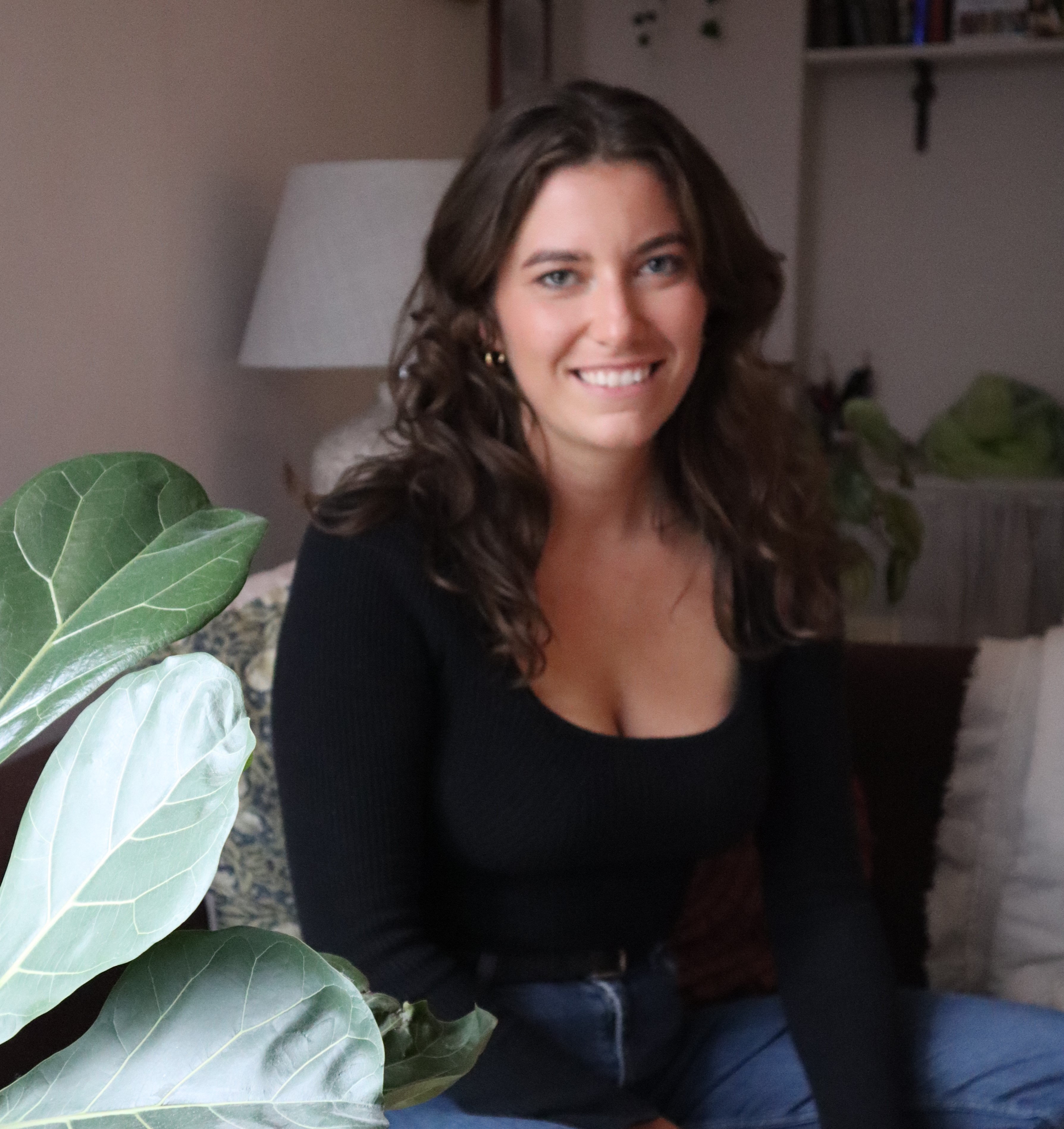 Livingetc content editor and design expert
Oonagh is a content editor at Livingetc.com and an expert at spotting the interior trends that are making waves in the design world. Writing a mix of everything and everything from home tours to news, long-form features to design idea pieces on the website, as well as frequently featured in the monthly print magazine, she's the go-to for design advice in the home. Previously, she worked on a London property title, producing long-read interiors features, style pages and conducting interviews with a range of famous faces from the UK interiors scene, from Kit Kemp to Robert Kime. In doing so, she has developed a keen interest in London's historical architecture and the city's distinct tastemakers paving the way in the world of interiors.