These are the 5 colors people with fall-ready homes are using to make rooms feel so cozy
Take inspiration from these plush fall palettes to give your home a seasonal makeover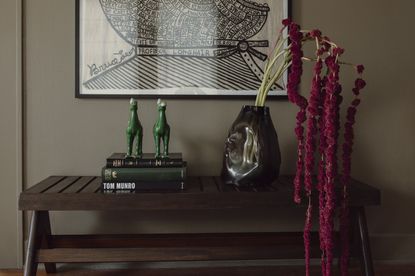 (Image credit: Brooke Schwab. Design: Stelly Selway)
Giving your home a seasonal makeover is a great way to reflect the changing seasons and usher in an atmosphere of coziness and warmth. And there is no better way to embrace the seasons than through subtle notes of cocooning colors. This works well if your home has a relatively neutral base, as you can build and layer these autumnal colors and they'll pop against a muted background, but if your home is already quite colorful, these colors work just as well to bring that fall feeling indoors.
'To watch the garden in fall is to see the verdant and joyous colors of summer mature into a warmer, quieter mood,' says interior designer, Dan Fink. 'The tones deepen, the pace of life slows, and the air calls us inside to rest. This homey feeling, of being drawn indoors, is always relevant to design, and the fall is a time to embrace it wholeheartedly.'
To help you embrace fall wholeheartedly, we've spoken to the designers to find their five favorite fall decor ideas to give every room in your home a colorful makeover.
1. Shades of red
When it comes to paint color ideas, red must be used with caution - but it is a color that has strong ties to the season, reminding us of the fiery tones of autumnal leaves and berries. Mimic nature by bringing these deep red tones indoors in decorative ways.
'I think all shades of red are having a big moment,' says Sarah Tract Interiors. 'Bringing in touches or red and maroon is warm and cozy but also elevated and chic.'
When it comes to objects, dark red terracotta ceramics displaying a sprig of berries, red candles in golden candlestick holders, or even a simple smattering of red throw cushions coupled with a red mohair throw can work as a fitting tribute to the season.
'Bring red in with coffee table books, placemats, napkin rings, decorative bowls, candles, and more,' says Sarah. 'I am a big fan of the Loewe beetroot candle - the scent is neutral but the design is elevated.'
Just remember to go sparing with red - too much, or mixed with dark greens and too much gold only feels Christmassy rather than autumnal, so get the balance right and bring red in a subtle and gentle way.
2. Greens
Green in all its hues brings a feeling of coziness and comfort through its strong ties to nature, and so it's the perfect color to introduce to your home as we approach fall. Light green has ties to spring, but a spectrum of greens can feel ultra soothing and warming when layered in a decorative way - think mossy greens mixed with silvery sage decor and swap those summer bouquets for wild branches topped with foliage.
'For fall, opt for deep green accessories for a modern touch,' says Artem Kropovinsky of New York-based interior design studio, Arsight. Think dark bottle green glass bowls, vases and jugs and incorporate dark green velvet for added plushness.

'Not just for spring, green is a versatile color that can add a touch of freshness to any room,' say Oleg Klodt and designer Anna Agapova of international design studio, O&A. 'In the fall, it pairs beautifully with warm neutrals like beige and taupe, as well as darker shades of green and blue.
'For a cozy, yet bright look, consider using a gradient wallpaper with a green palette from light green to cushy, muted moss green. If you need more time to get ready for a full-on green statement, try incorporating it through accessories like pillows, curtains, and rugs.'
3. Purples
A deep purple can feel warm and wintry and is the perfect pop of color for your fall palette. Purple in all its shades works especially well if you're looking to nod to the season in a subtle way, and want to stay away from the cliche orange and black, Halloweenesque look. It's also a color that can work as a decorative pop in any colored room as purple pairs with many colors on the color wheel.
'I'm loving those moody, dark hues lately,' says Lauren Sullivan, founder of Well x Design, 'but especially in the fall and winter as the days grow shorter and cozier. Deep burgundies have become my go-tos and work beautifully across seasons.'
'As the days get shorter, I begin dreaming of palettes inspired by the nighttime sky,' adds Ashley Macuga of Collected Interiors. 'Midnight blues for the rich blue of the sky after sunset. Silver grays for the moon's bold surface. Dark purples for that moment in between dusk and nightfall.
'At the moment, I am currently obsessing on the richness of aubergine - purple's far more elegant cousin. It evokes a sense of formality that when used in touches immediately elevates any space, creating a foundation for the eye that draws your attention to an object or area of importance.' When using aubergine for your purple living room look, pair the shade alongside pale blushes, soft blues, and muted emerald greens for a beautifully layered look.
4. Orange hues
Orange is the obvious choice when it comes to fall decor colors and for good reason. It reminds us of the leaves outside and has connotations with Halloween and pumpkins. You can bring a touch of orange to your home to reflect the changing seasons taking place outside, and given that it's a warm color, it will also help to add extra warmth to your home.
'A good way to introduce fall colors into a home through decoration is by incorporating natural materials and subtle autumnal hues like orange, umber, and other earthy pigments to mirror the changing colors outside,' say Raphael Le Berre and Thomas Vevaud of Le Berre Vevaud.
'This can be achieved through furniture or accessories that can be harmonized with the existing color schemes. In the living room in our Ranelagh project (above), the orange tones in the cushions and blankets, coupled with the Emperador brown marble Barth stool from our furniture collection, and accents of bronze, all add warmth which is balanced by the monochromatic base palette of the room.'
When working with orange, make sure not to go overboard on the color, and stay clear of those bright orange shades or anything plastic. 'Avoid orange overkill and seek out vintage, amber glassware for a nostalgic, seasonal transition,' advises Artem.
5. Brown tones
Conjure an all-enveloping moody palette with a spectrum of beautiful browns in the home. Brown is certainly having a moment, and homeowners and designers are bringing coziness to a room with dark brown wall paint, but bringing brown's warmth can be as simple as using the color in a more decorative way.
Brown decor typically comes in the form of wood, a material that has such warmth and helps give a natural living room feel. From trinket wooden bowls to larger pieces of wooden furniture like coffee tables, to woven wood lampshades and interior wooden shutters, there are so many ways to bring the elegance of wood to the home this fall.
3 decorative additions to bring that cozy fall feeling
The Livingetc newsletter is your shortcut to the now and the next in home design. Subscribe today to receive a stunning free 200-page book of the best homes from around the world.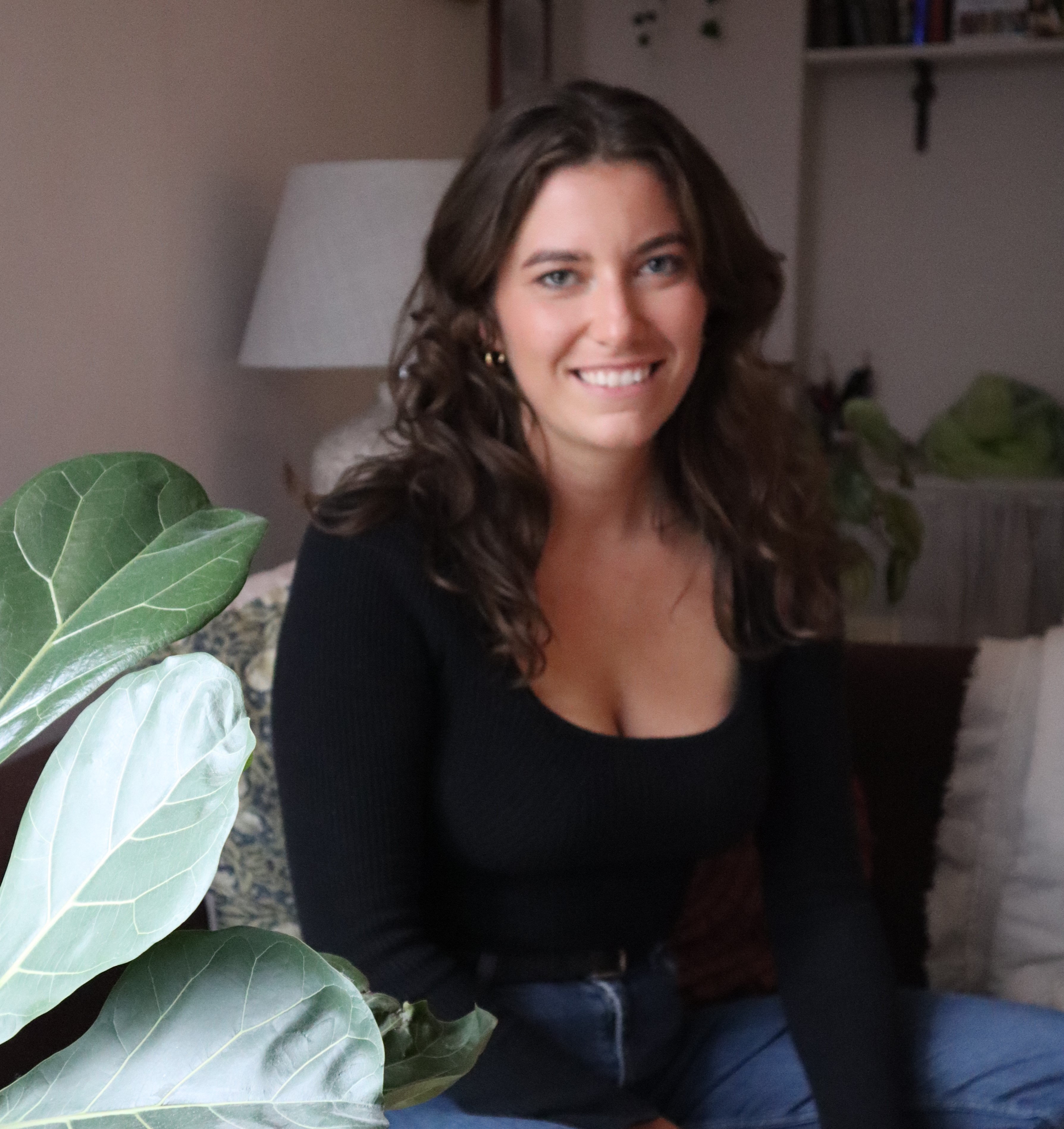 Livingetc content editor and design expert
Oonagh is a content editor at Livingetc.com and an expert at spotting the interior trends that are making waves in the design world. Writing a mix of everything and everything from home tours to news, long-form features to design idea pieces on the website, as well as frequently featured in the monthly print magazine, she's the go-to for design advice in the home. Previously, she worked on a London property title, producing long-read interiors features, style pages and conducting interviews with a range of famous faces from the UK interiors scene, from Kit Kemp to Robert Kime. In doing so, she has developed a keen interest in London's historical architecture and the city's distinct tastemakers paving the way in the world of interiors.