Turns out, the right relaxing living room color might be the secret to a peaceful life – designers say these 8 are best
These relaxing living room colors will ensure the heart of your home is a calming space to spend time in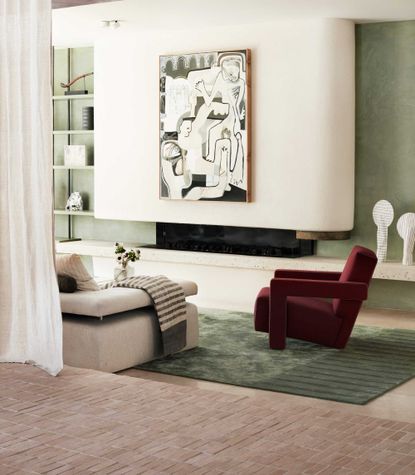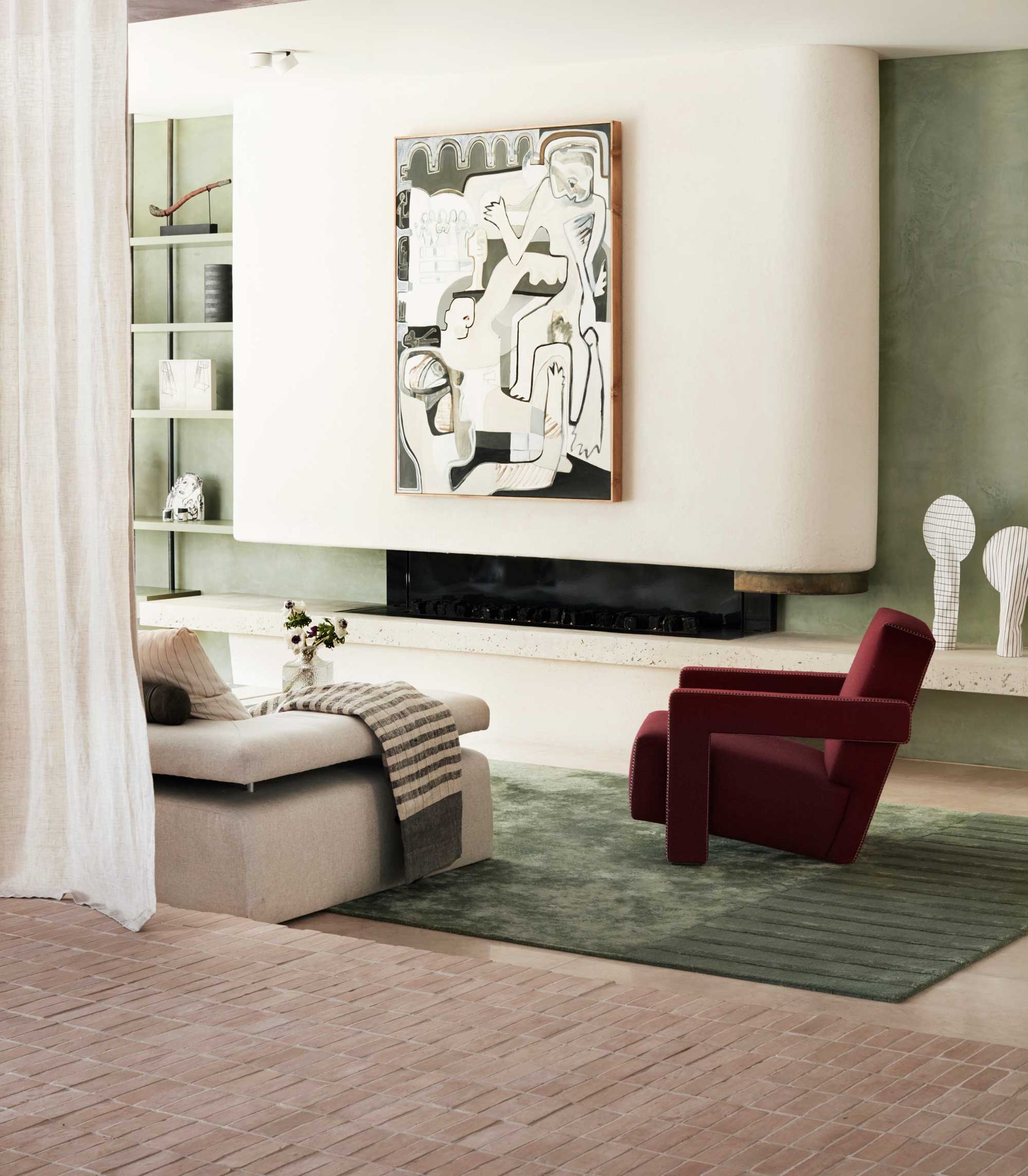 (Image credit: Prue Ruscoe. Design: YSG Studio)
We all want tranquility and a calming environment at home, somewhere we feel cocooned and can unwind at the end of the day. This atmosphere can be created through various elements in your interiors, from the textures and fabrics we incorporate in our scheme to the way we light a room.
But of all the ways to create a relaxing space, color is one of the easiest changes we can make to bring a feeling of serenity to any space. Swap out garish and bold hues that carry energy and instead use muted primary colors and neutral tones to help us unwind. 'The result is a palette of hues that feel restful when you are around them,' says Tash Bradley, director of interior design at Lick. 'And gives you that feeling of being wrapped gently in color.'
Read on for our favorite relaxing living room paint color ideas that do just this.
Relaxing living room colors to help you unwind
1. Earthy brown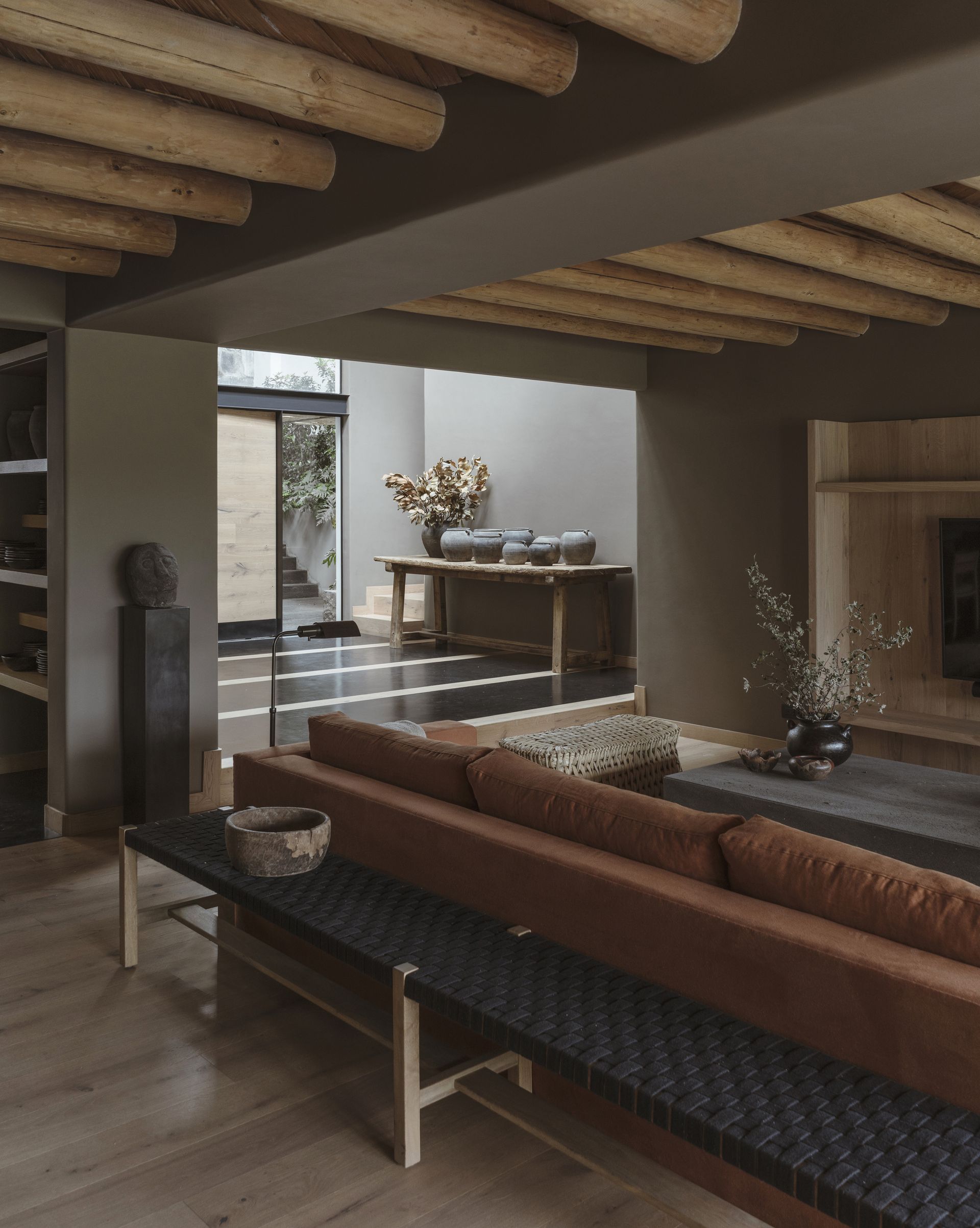 For a relaxing space, this earthy brown living room that has a slight grey tinge to it. Its links to nature make it a soothing choice for a living room. 'The client and I wanted a dark color that transported you to a mood of introspection and serenity,' explains Mariana Morales de Murga, who designed this home, Casa Tres Árboles with her design firm, direccion. 'This color reminds us of the deep rich earth, it makes you feel contained, cocooned, meditative.
'I don't really go by trends but by what makes me feel calm and at peace, that is really what I aim for in my designs for people to enter into spaces that give them a visual break from the information of the external world and their hectic lives.'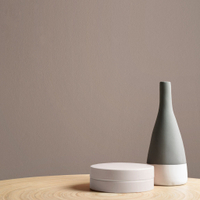 A muted yet warm grey brown shade which will bring a relaxing feel to any space.
2. Off-white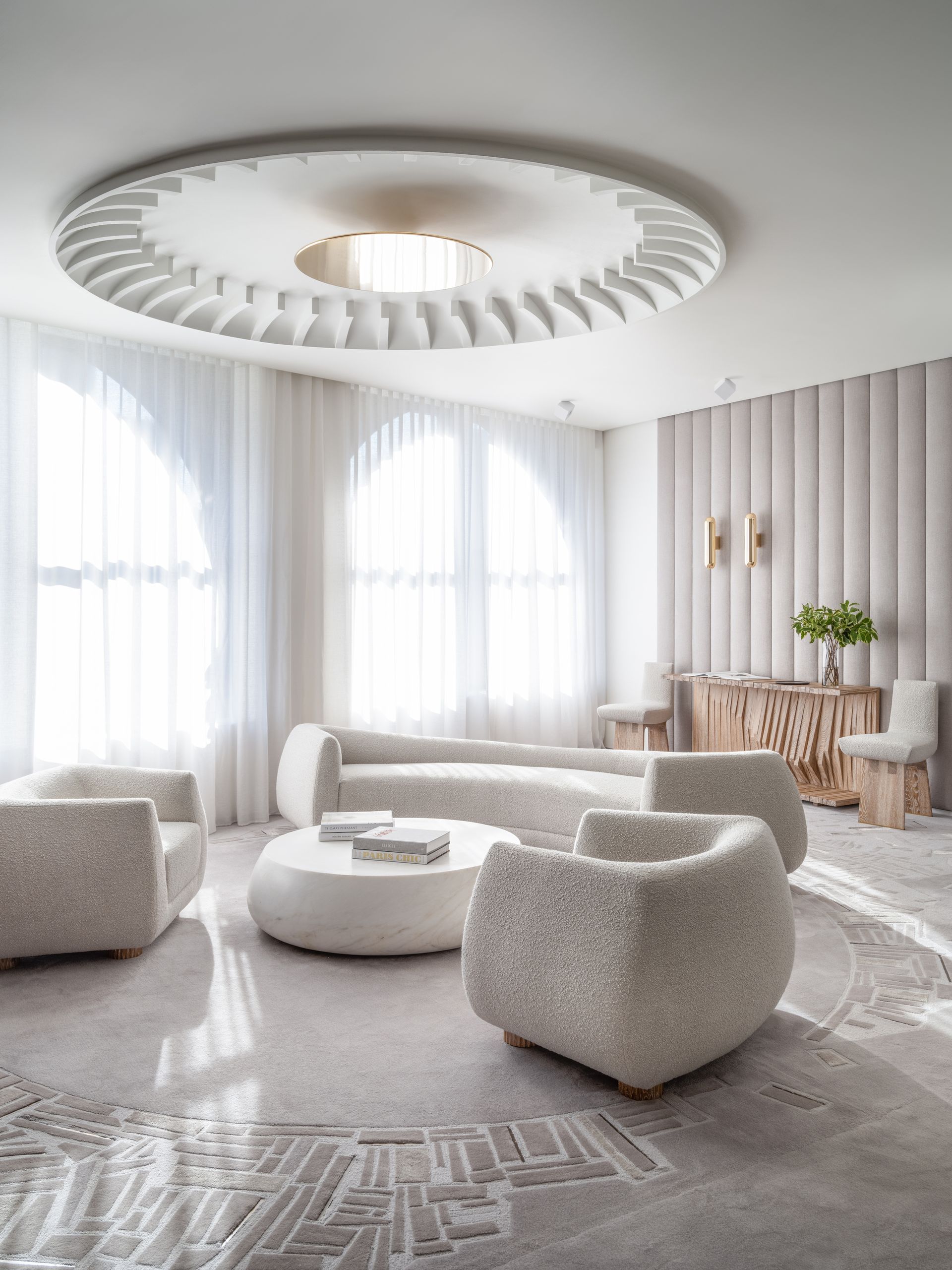 An off-white or cream tone can really work for a minimalist living room, helping create that pared-back beauty so synonymous with the design style, which uses a neutral color scheme, little decor and simple textures.
This minimalist room of the new showroom of Par Excellence in the heart of Manhattan was designed by Thomas Pheasant. The arched windows inspired Pheasant's focus on circular and curved pieces of furniture. 'The use of a soft and light color palette throughout creates a peaceful and harmonious atmosphere while inviting you to contemplate every detail. A sense of flow prevails in this inspiring space that honors high craftsmanship for a perfectly balanced result,' says Thomas.
The sheer curtains in this scheme add to the tranquility of the space, with natural light pouring in through the windows to keep the space from feeling too stark, and helping the warmness of this cream palette come through.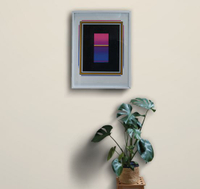 School House White, Farrow & Ball
An off white tone with soothing properties. Not too stark to bring coldness to the space, School House white uses natural light to its advantage and casts different color in different lights.
3. Pale blue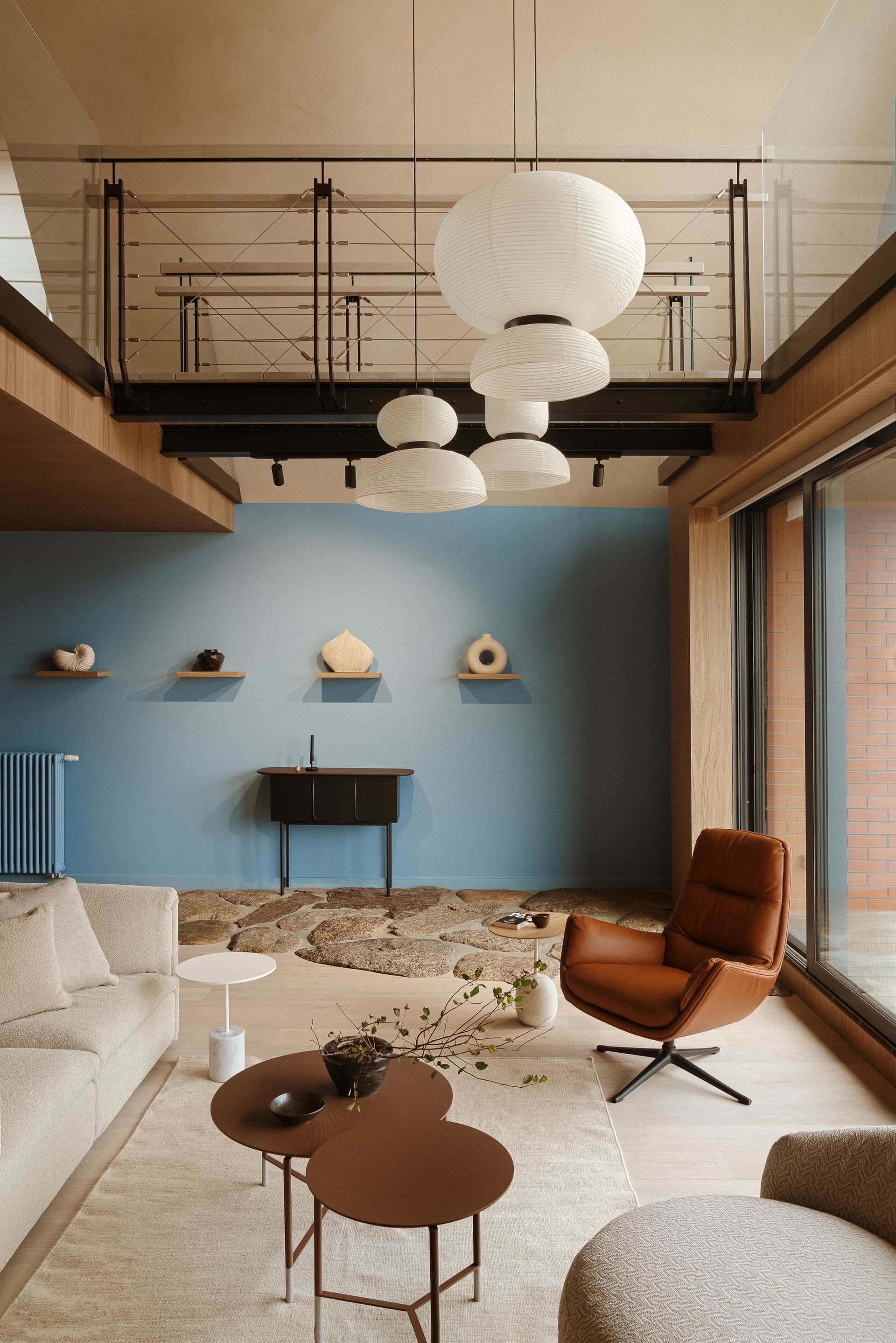 'Blue is also another color that is commonly found in nature and associated with relaxation and positivity,' says interior designer, Rachel Usher. 'A clear blue sky or a restful lake for example.' This is why a pale blue can add tranquility to your living room. Go for an accent wall as in this blue living room in an apartment in Poland by Sikora Interiors, or introduce the shade in a statement sofa in plush velvet, beckoning you to take a seat and unwind in a calming space.
'Both the light color evokes the sandy landscapes present on the nearby beach, as well as the blue color reflecting the sea,' says Jan Sikora of Sikora Interiors. 'These colors are perfect for relaxation and provide a beautiful frame for the view of the old city.'
4. Light pink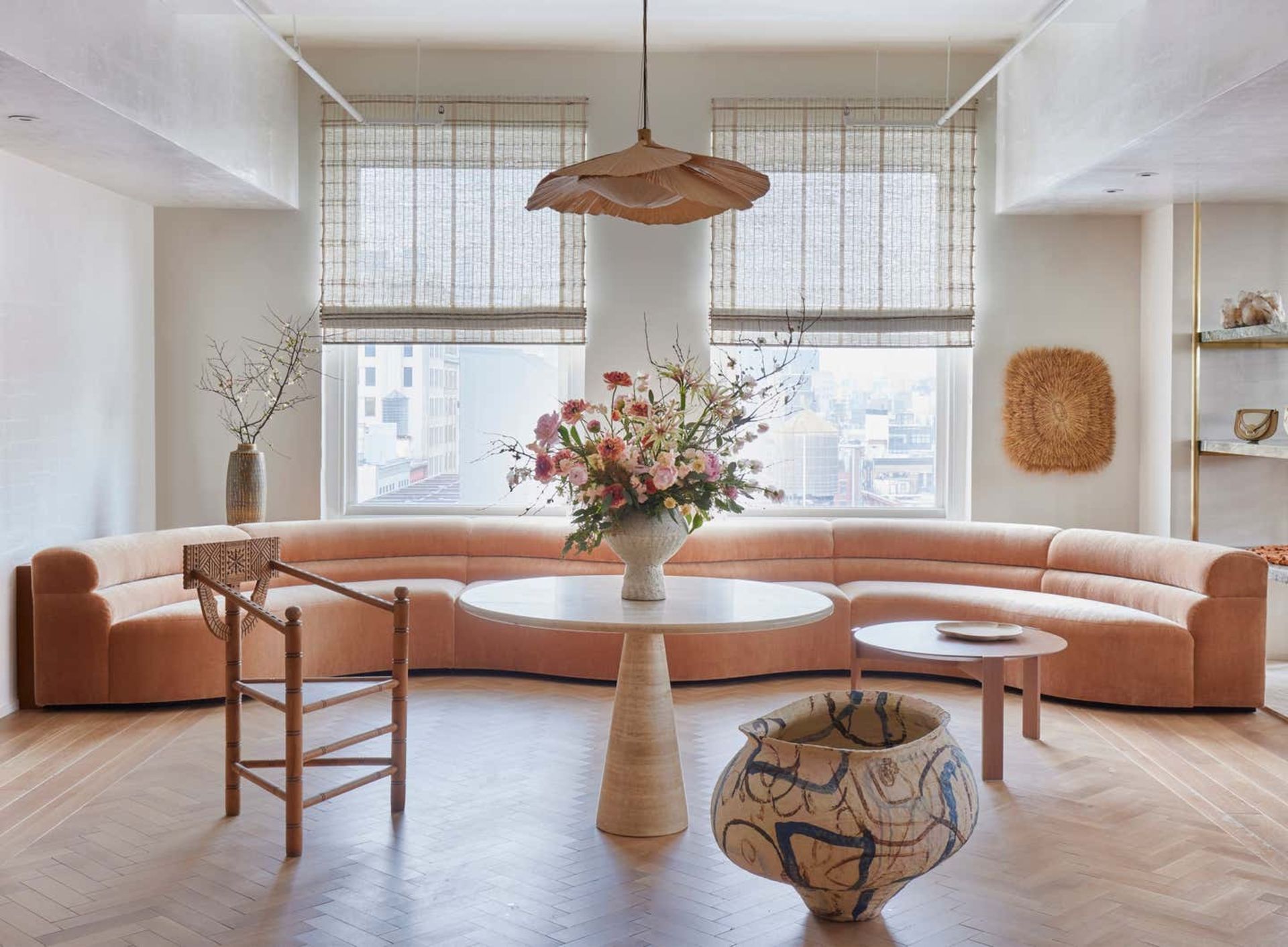 A light pink can also feel warm and is known for its flattering properties. It is quietly comforting and warming which helps us feel relaxed, so a pink living room is an idea to consider.
Be wary of not going too warm and fiery in your pink, which carries undertones of red, warns Rachel. 'Recent colour trends have seen a move towards pinks and blush tones,' she says, 'however these colors contain pigments of red which is an excitable colour often associated with danger and anger and not conducive to restfulness.'
This ethereal space designed by Rafael de Cárdenas, Ltd and incorporates blush tones, not to mention this beautiful winding sofa in a rosy hue.
5. Beiges and browns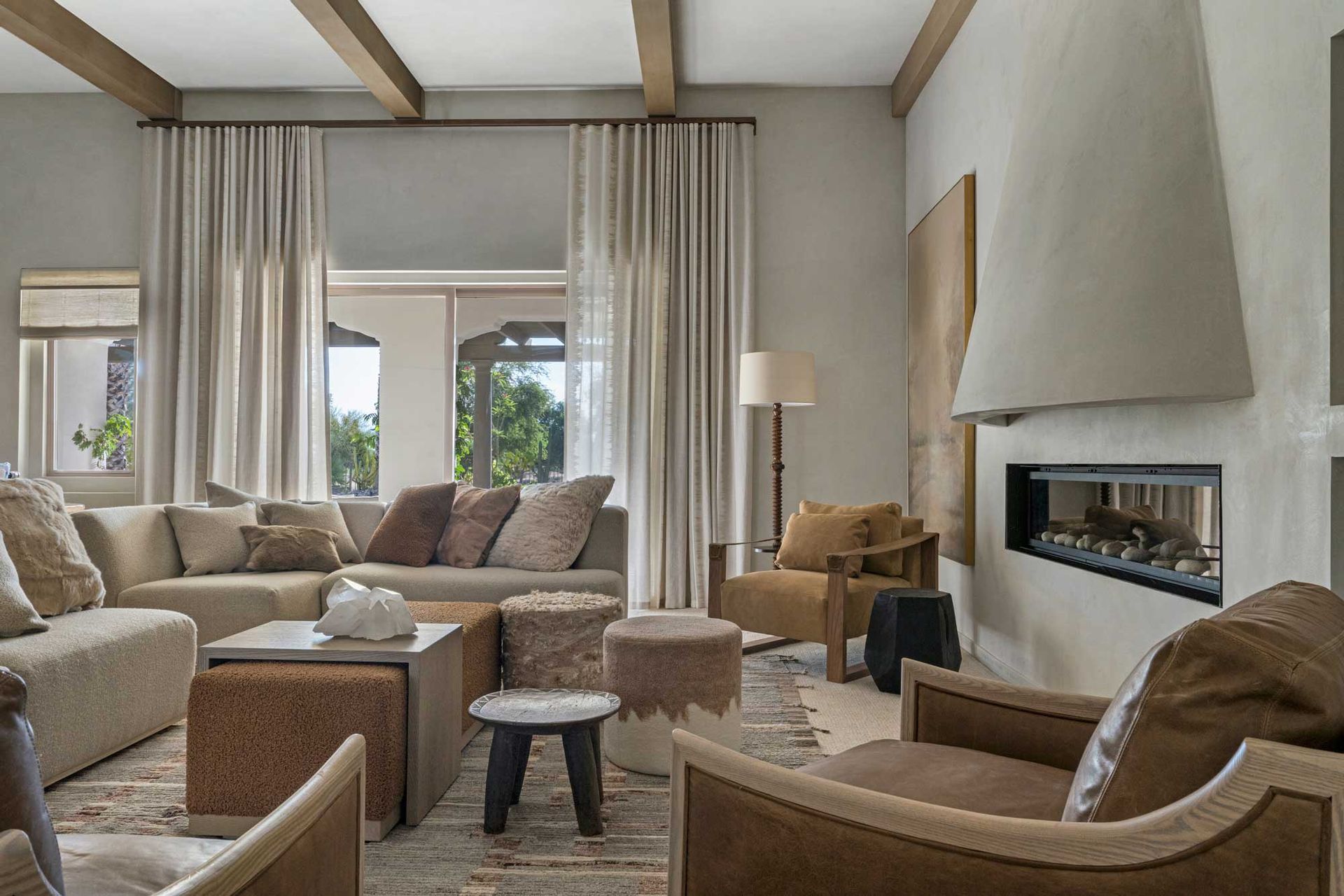 Beige is another color that can be introduced into a living room to give a sense of calm. Tones of sand, oat, camel, fawn and lighter browns speak of the natural world. While it has a reputation for being bland or boring, when layered in interesting ways, it can create a really beautiful and rich effect, one that is easy on the eye and helps you feel relaxed.
In this project in La Quinta, California, this quality was ingrained into the design. 'In the desire to create a soothing atmosphere, restraint was essential through the use of quiet textures, warmth, and subtlety throughout this project,' explains Anne Marie Barton, founder of AMB Design Inc. The resulting neutral living room, filled with beiges, browns and even rust tones, feels calm yet engaging.
6. Pale yellow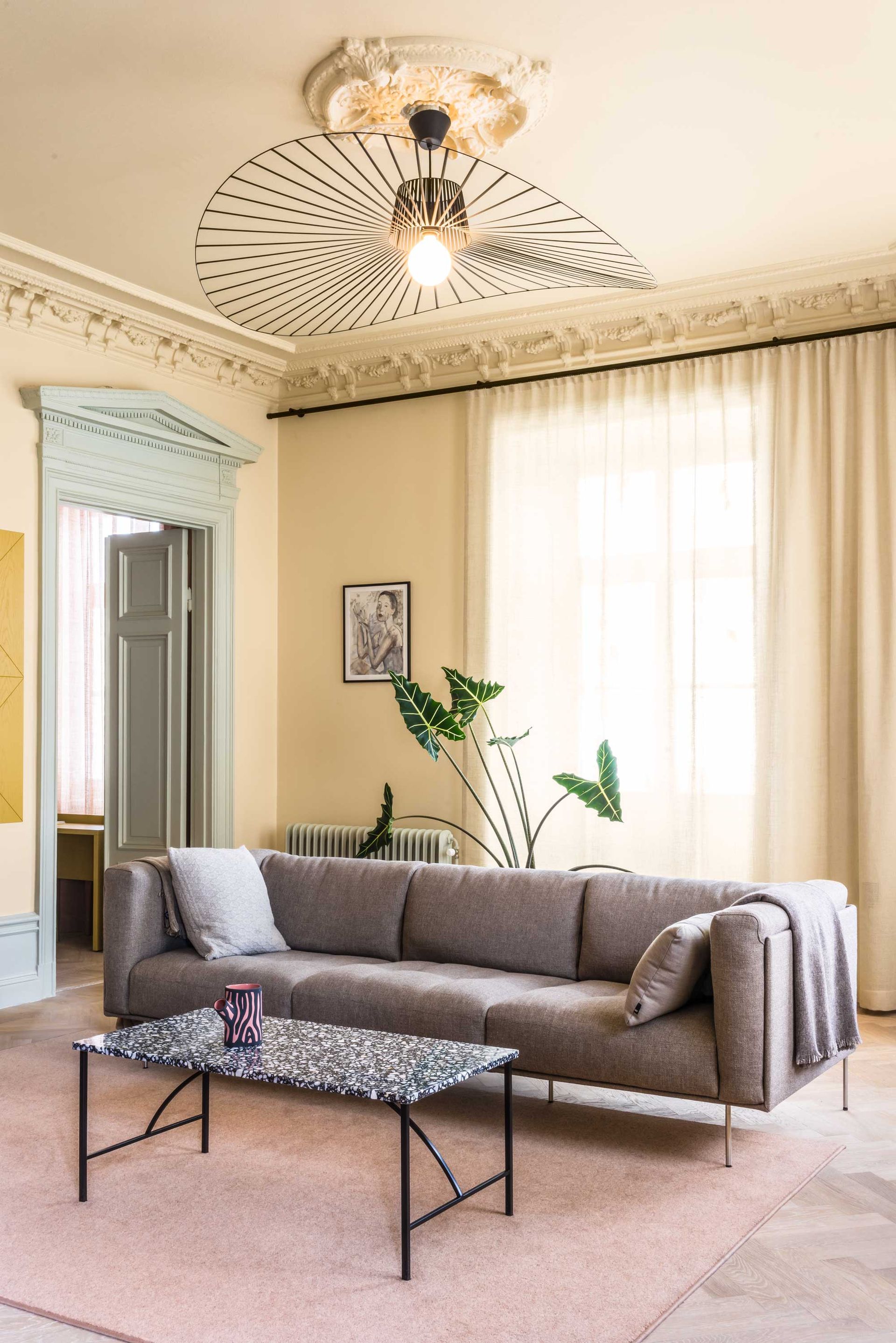 Known as a color that makes you feel happy and energetic, yellow is evocative of sunshine and summer days. If you dare to go dark and pigmented, this primary tone of yellow will carry far too much energy to be calming, so keep it light and airy.
This colorful apartment designed by Note Design Studio goes to show how this shade can be both uplifting and grounding, bringing a softness to this living room through a layered pastel palette.
7. Sage green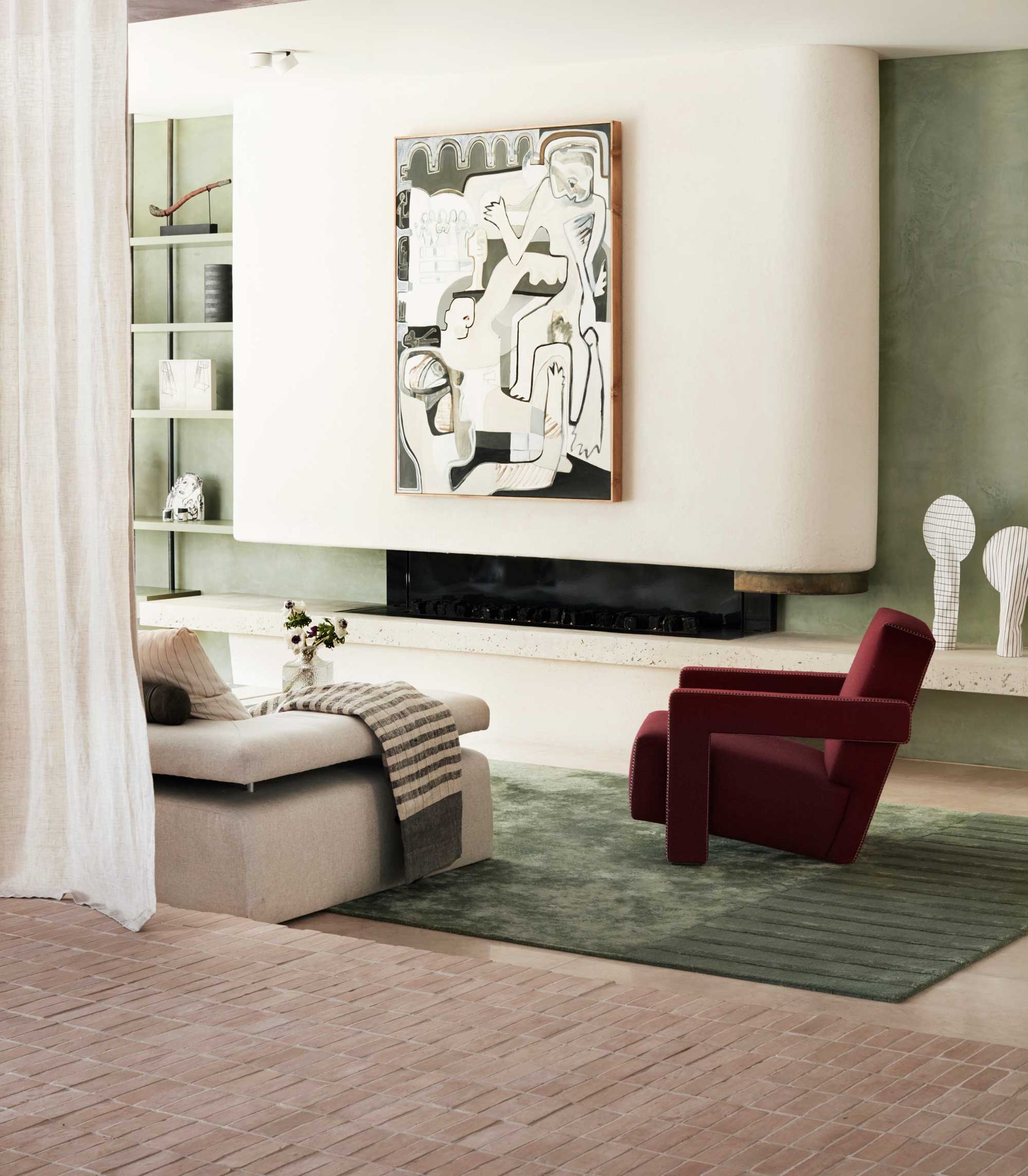 When it comes to color psychology in interior design, green has strong connotations for its comforting ties to nature. 'Green is known to harness feelings of trust and comfort,' says interior designer, Rachel Usher. 'A soft green hue, just a hint can be enough to create a sense of harmony.'
In this home designed by YSG Studio, a soft, almost grey-green creates the backdrop for some more vibrant furniture choices, ensuring that despite the character the designers bring through expressive design choices, it remains peaceful.
8. Lavender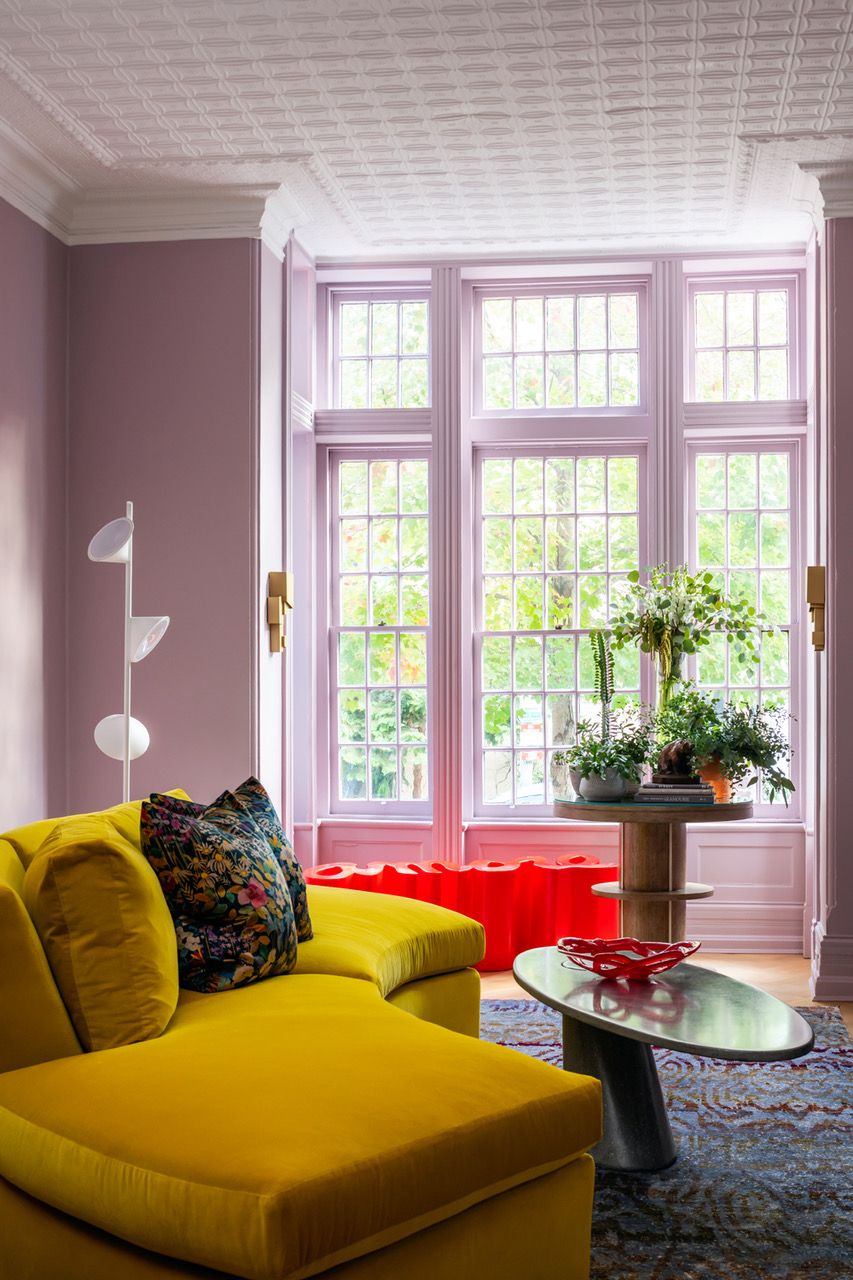 Lavender gives off a relaxing and tranquil feel, not least because the plant has long been used for its medicinal properties to calm and relax. Aside from its aromatherapy power, the color is also soothing on the eye, and this lavender purple living room from Sawyers Design and is all the evidence you need. I love the way they've painted the fireplace the same color, softening any harsh and hard lines in the room to make it a place for relaxation.
The Livingetc newsletter is your shortcut to the now and the next in home design. Subscribe today to receive a stunning free 200-page book of the best homes from around the world.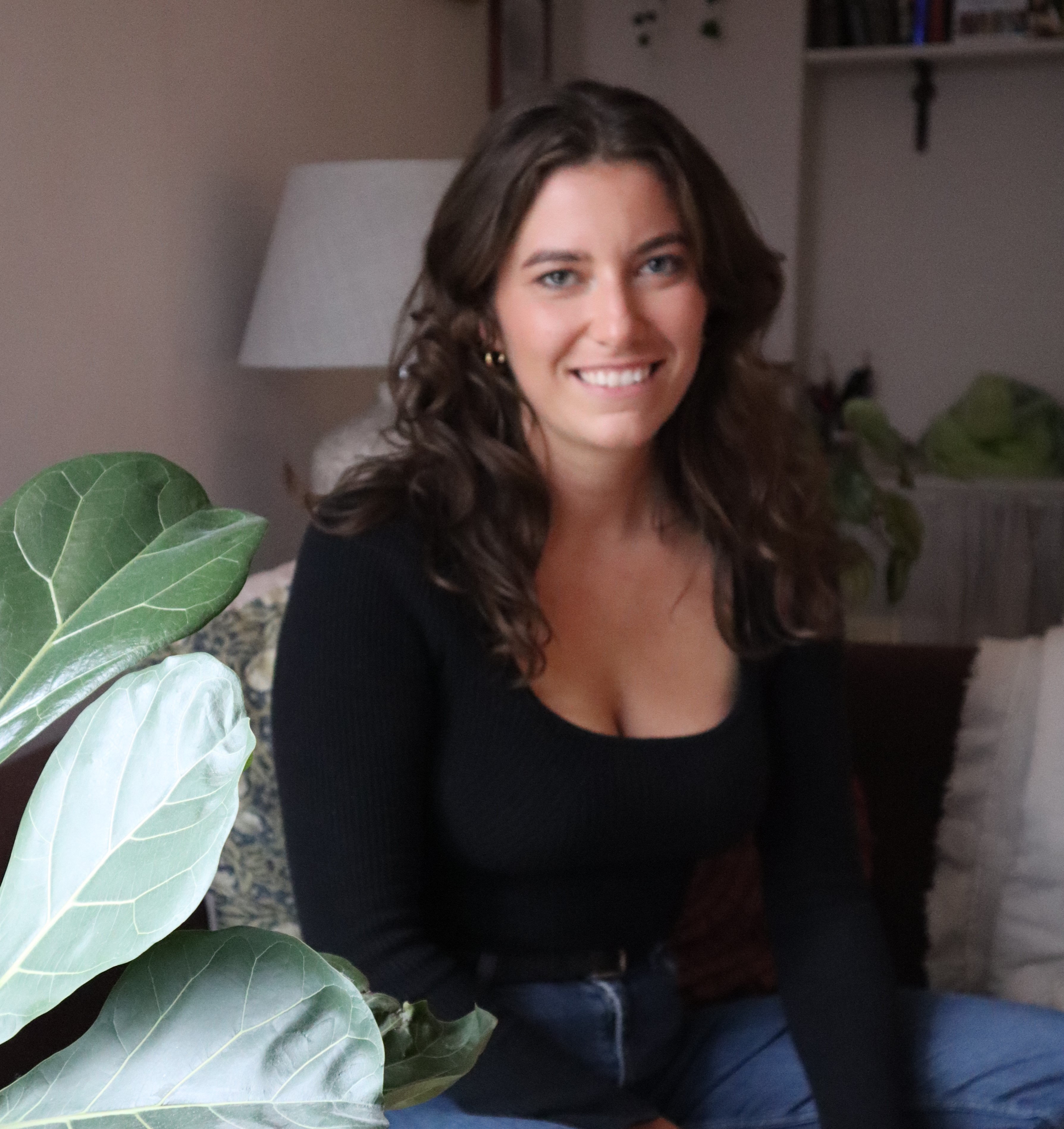 Livingetc content editor and design expert
Oonagh is a content editor at Livingetc.com and an expert at spotting the interior trends that are making waves in the design world. Writing a mix of everything and everything from home tours to news, long-form features to design idea pieces on the website, as well as frequently featured in the monthly print magazine, she's the go-to for design advice in the home. Previously, she worked on a London property title, producing long-read interiors features, style pages and conducting interviews with a range of famous faces from the UK interiors scene, from Kit Kemp to Robert Kime. In doing so, she has developed a keen interest in London's historical architecture and the city's distinct tastemakers paving the way in the world of interiors.