5 tricks people with brilliantly organized guest bedrooms always use to make them the hosts with the most
If you're looking to make your guest as comfortable as possible, these are the five organizational steps to take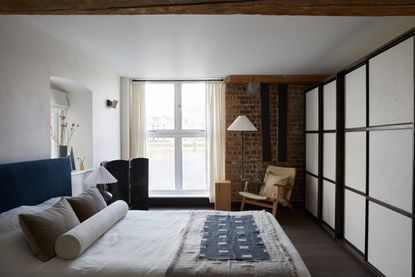 (Image credit: Helen Cathcart. Design: Fare Inc)
When having guests come to stay, it's crucial to create a sense of sanctuary in the bedroom so guests can feel safe and comfortable even when they are in an unfamiliar place. Aesthetics and design aside, creating the perfect guest room all comes down to how well you organize the space.
'A guest bedroom is often the unloved room in the house where more mundane tasks take place, like sorting the washing. It is the poor cousin of the master bedroom, lonely and used sparingly unless utilized as the now ubiquitous home office,' says Brooke Aitken of Brooke Aitken Design. 'However, a guest bedroom should be a gracious host to a traveling visitor.'
Often cramped and small spaces, it's important that a guest room stays immaculate, and particularly in the run up to the festive season when you're more likely to have visitors come and go. To really get the best out of your guest bedroom, it all comes down to how well you organize your space.
1. Declutter the space
Guest rooms all too often become cluttered spaces, so rule number one when it comes to organization is to give the space a good declutter. When they're not in use, we tend to treat these spare spaces as a dumping ground or as an extra storage space.
'To create a relaxing and inviting space for your guests, it's essential to declutter the room,' say Oleg Klodt and Anna Agapova of international design firm, O&A. 'So clear out the clutter and remove unnecessary items that are taking up space,' say Oleg and Anna. Act ruthlessly with what can be recycled, thrown out, or donated to charity.
Avoid the temptation to treat your spare bedroom like your own dressing room. 'Guest room wardrobes and closets should remain empty, available for your guest's use,' adds New York-based interior designer, Kristina LoMonaco. 'Remember hangers too,' say Oleg and Anna. Really, you just want the bare bones left so that your guest can come and fill the space without awkwardly needing to ask you for an extra drawer.
2. Consider the optimum layout
Consider how your guest will interact with the space and reflect on the bedroom layout - it could benefit from a little furniture rejig.
'Thoughtfully placed mirrors and strategic lighting fixtures contribute to a more expansive ambiance,' says Charu Gandi, founder and director of international interior design firm, Elicyon. 'For example, a directional spotlight angled at the wall above the headboards will draw the eye up to appreciate the height of the space, even if the ceilings aren't particularly high.'
Think about the layout of the beds and factor in the space on either side of the bed too, meaning your guest can maneuver around the room with ease - especially important if you have a small bedroom.
Putting twin beds into a guest room can be a great option if you often have friends and family members staying over, offering flexibility and an alternative to a trundle bed and enabling you to host more people. However, think about the gap between the two beds. 'Ensure guests can walk comfortably between the two and avoid feeling cramped,' warns Charu. 'To ensure this, we generally say that 31 inches is the minimum gap for a person to comfortably pass through, allowing for easy movement between the two beds while maintaining a cozy atmosphere.'
3. Go for hidden storage solutions
In a compact guest room, there are also several crucial design elements that can maximize functionality without compromising on design aesthetics. 'Try incorporating multifunctional furniture, like a daybed with hidden storage, that can accommodate additional guests,' says Charu. 'Space-saving built-in shelves and floating nightstands are also a great way of eliminating clutter while providing essential storage. Relying on a unifying design theme and carefully selected decor pieces adds character to a room without overwhelming it.'
One guest bedroom storage mistake is forgetting that your guest might come armed with a suitcase and luggage. So always remember a luggage rack or a wardrobe with a large, dedicated spot where a suitcase can be stored - this kind of thoughtful touches won't go unnoticed by your guest.
Think about the bed as a practical storage solution too. The most important item of furniture in the guest bedroom, getting this right will help your visitor get a good night's sleep. There are options out there that combine comfort with function, with storage beds with drawers underneath where your guests might be able to store clothes and shoes while they stay, ideal if you have a small guest bedroom.
4. Design with convenience in mind
Think about creating a space that your guests can enjoy with ease. This means keeping tech close to hand with plug sockets that can be easily accessed and even headboards and bedside tables that offer charging facilities. If this means refitting your bedside table or headboard, a simple way to keep things tidy and easy to use is with a nightstand cable tidy.
In-built headboard ideas also allow you to mount wall lights, with wiring hidden behind the headboard, with two switches on either side of the bed for ease of use.
Embrace the opportunity that a headboard presents for extra bedroom shelving too. This is a prime moment to be decorative and use the wall space for extra storage where your guests can unpack the smaller bits and pieces they travel with - safe in the knowledge that they've got a dedicated space for important items like their passports.
5. Think about the finishing touches
Think about all those finishing touches your guest will appreciate - the finer details that should be organized ahead of time.
So what should be in a guest bedroom? Who can resist a turn-down service? 'How about chocolates on their pillows,' asks Kristina. 'Think about the amenities that guests often enjoy in hotel rooms. Consider providing a designated area with water and a selection of nibbles. By making this extra effort, it will instantaneously take your hosting efforts to the next level.'
Strive for that hotel feeling, but be wary of creating a space that feels too sterile and combat this by adding decor. Personal touches, such as a vase of fresh flowers, some art, and home fragrances, books, magazines, or a travel guide will help your guests feel more at home. 'To breathe life into the space, add a touch of nature with a vase of fresh flowers or a potted plant. This not only enhances the aesthetics but also improves air quality,' adds Kristina.
Don't forget to invest in the best. 'Ultimately, a comfortable bed is key to a happy guest,' say Oleg and Anna. 'Invest in high-quality bedding, including soft sheets, pillows, and a cozy blanket.' Make sure your guest bed has plenty of pillows for support and that the mattress is firm but comfortable. Consider adding an extra blanket or throw too.'
3 buys to organize the perfect guest bedroom
The Livingetc newsletter is your shortcut to the now and the next in home design. Subscribe today to receive a stunning free 200-page book of the best homes from around the world.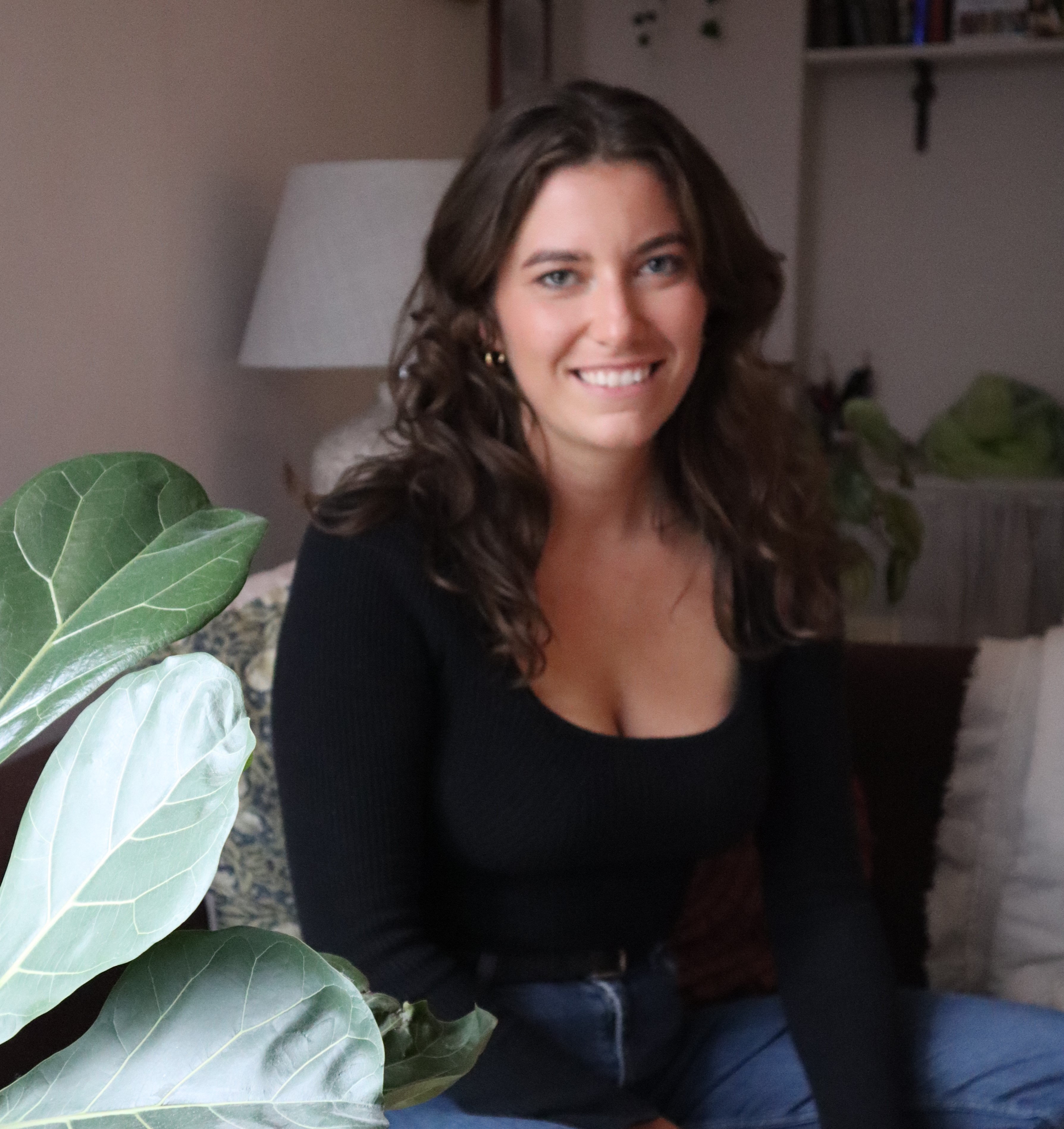 Livingetc content editor and design expert
Oonagh is a content editor at Livingetc.com and an expert at spotting the interior trends that are making waves in the design world. Writing a mix of everything and everything from home tours to news, long-form features to design idea pieces on the website, as well as frequently featured in the monthly print magazine, she's the go-to for design advice in the home. Previously, she worked on a London property title, producing long-read interiors features, style pages and conducting interviews with a range of famous faces from the UK interiors scene, from Kit Kemp to Robert Kime. In doing so, she has developed a keen interest in London's historical architecture and the city's distinct tastemakers paving the way in the world of interiors.