These 5 simple updates will make a kid's room feel a million times cozier – they're the secret to creating happier spaces
Creating a cozy space where your little one can unwind is all about textures, lighting and a calming color scheme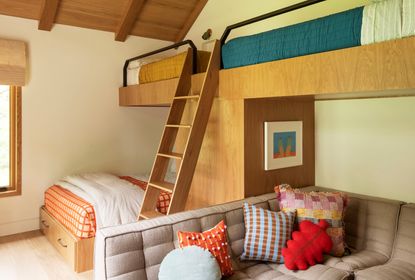 (Image credit: Matthew Williams. Design: Project Refuge Studio)
The Livingetc Newsletter
For style leaders and design lovers.
Thank you for signing up to LivingEtc. You will receive a verification email shortly.
There was a problem. Please refresh the page and try again.
When planning your little one's bedroom, you want to create a room that evokes a feeling of calm and refuge – a safe space where they can unwind and drift off to sleep.
At the same time, you want to allow them to have their own personal stamp on the room, involving them with the design and decor selection process along the way. Kids' rooms can be turned into a cozy sanctuary through clever use of textures, lighting, and a calming color scheme.
We speak to the designers to find out their favorite ways to bring coziness to the space.
1. Get the lighting right
Bedroom lighting really is key when trying to create a cozy scheme. Instead of harsh, spotlights that shine brightly and bring a cold and sterile feel to the room, you want to bring a mix of layered lighting into the space.
'Multiply the light sources and go for ceiling, floor, table, and wall lamps,' says Elise Wiart of Peggy Bels Interior Design. Keeping your lighting coming from varying areas of the room will create pools of light and encourage cozy corners and nooks. 'And only use warm white (2700K) light bulbs,' adds Elise.
Think about how many lights you bring into your child's bedroom based on the natural lighting, encourages Keren Richter, co-founder and design principal of White Arrow. 'If the room has great natural light, bedside table lamps, sconces, and an overhead light and nightlight might be enough. However, in rather dark rooms, extra layered lighting helps make a room feel cozy and suitable for reading and playing.'
Think about the aesthetic of the light too. Whimsicle floor lamps with long and curvy stems or pendants with a beautiful lampshade. 'Using cute designs like the Petite Volière suspension lamp designed by Mathieu Challières can make your child's bedroom cozy,' says Elise.
Finally, don't forget the dimmer, the gentle way to slowly create a cozy nighttime atmosphere while reading your little one a bedtime story. 'The room really glows with nighttime dimmers,' says Keren.
'Children also love fairy lights,' adds Irene Gunter, co-founder, Gunter & Co, 'so consider stringing some around their bed or reading nook. This creates a magical effect when they're chilling out with friends.'
2. Embrace cozy corners
Coziness isn't easily achieved in large, open-plan spaces, and is a word typically associated with more small-scale areas where you can feel snug and cocooned. If you have a small children's bedroom, use this to your advantage. If it is a larger, more airy space, a way to achieve coziness is by carving out smaller nooks and making the most of architectural details and corners to create the effect of a snug.
'To me, cozy always means intimate and intimate means human scale,' explains
Prospect Refuge Studio founder, Victoria Sass. 'To make a kids' room feel more 'kid-scale,' break it up into several smaller zones. Carve out a nook for reading with a room divider or low bookcase. Hang a fabric canopy or even a gathering of leaves over the bed for a fortlike retreat.'
Cozy spaces and kids' reading corners also encourage your children to curl up with a good read. 'A reading nook is a wonderful addition for children of all ages,' says Irene. 'If you have the space, factor in a comfortable armchair, a loveseat, or even a sofa. In small bedrooms, consider a daybed that can be used as a sofa during the day. The most important thing is that it provides a cozy and quiet space where your kids can relax and read.'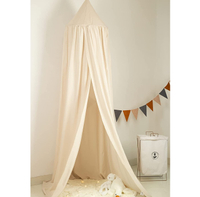 For under $30, this is a budget buy from Amazon that will ramp up the cozy factor in your child's bedroom. Drape it from the ceiling in a corner of your child's bedroom, or place over a cot or head of the bed.
3. Bring texture into the room for a layered look
Texture is your best friend if you're looking to create a cozy bedroom. If they're young enough, textures are useful in helping encourage your child to learn about the world and observe different senses, while for older children, texture is still super useful to just soften those harsh and harder materials, avoiding bumps and bruises. This child's bedroom designed by Ali Budd Interiors does exactly that, with soft rugs and floor cushions.
'Using lots of soft textiles will also create a cozy feeling with rugs, cushions, curtains or blinds in soft fabrics,' says Elise. It doesn't just stop at soft materials either, and everything brings a texture of sorts. Think natural, encourages Keren. 'I like to bring in natural materials - wool, jute, wood, linen - on rugs, window treatments, baskets, and furniture.'
4. Introduce warm earth tones
An easy way to create a cozy vibe in a kid's room is by using warm hues instead of painting the walls the brighter pastel colors that were once popular. Instead of pops of pink or blue, for kids' room paint ideas, pick warmer yellow shades with underlying warmth. 'Using an earthy tone for the wall paint will also create a cozier effect,' says Elise.
'One piece of advice is that the doors to kids' bedrooms are often left open, so it's a good idea to keep the color scheme consistent with the rest of the house,' says Irene.
Try and incorporate playful touches like wall stickers and wallpaper too, but remember that children's tastes evolve quickly, so pick something that you can easily remove when they grow up and out of their tastes.

Hawthorne Yellow, Benjamin Moore
This bold and balanced yellow will make a great accent for your interiors, bringing a brightness and warmth to your child's bedroom walls.
5. Update the window treatments
Bedroom curtains are another important part of creating a sanctuary-like bedroom for your child. It's important to create a space that is not only functional but also comfortable and inviting. One simple way to achieve this is by adding curtains. Curtains not only block out light and provide privacy, but they can also add a sense of coziness to the space.
'In my opinion, curtains should hang just a few millimeters above the floor to help keep light out,' says Irene. 'Some children need total sensory deprivation to sleep, and blackout curtains are usually the best option to achieve this.'
Another tip is to add weight, quality, and longevity to curtains by including an interlining. 'An interlining is an additional layer of fabric sewn between the curtain and the blackout lining.'
Irene also urges you to be careful when picking curtains. 'As a rule, it's best to avoid using themed fabrics for curtains and bed linens. Instead, consider incorporating an element of your child's particular interest or hobby in a rug, for example. This way, you can easily remove it when their tastes change.'
For style leaders and design lovers.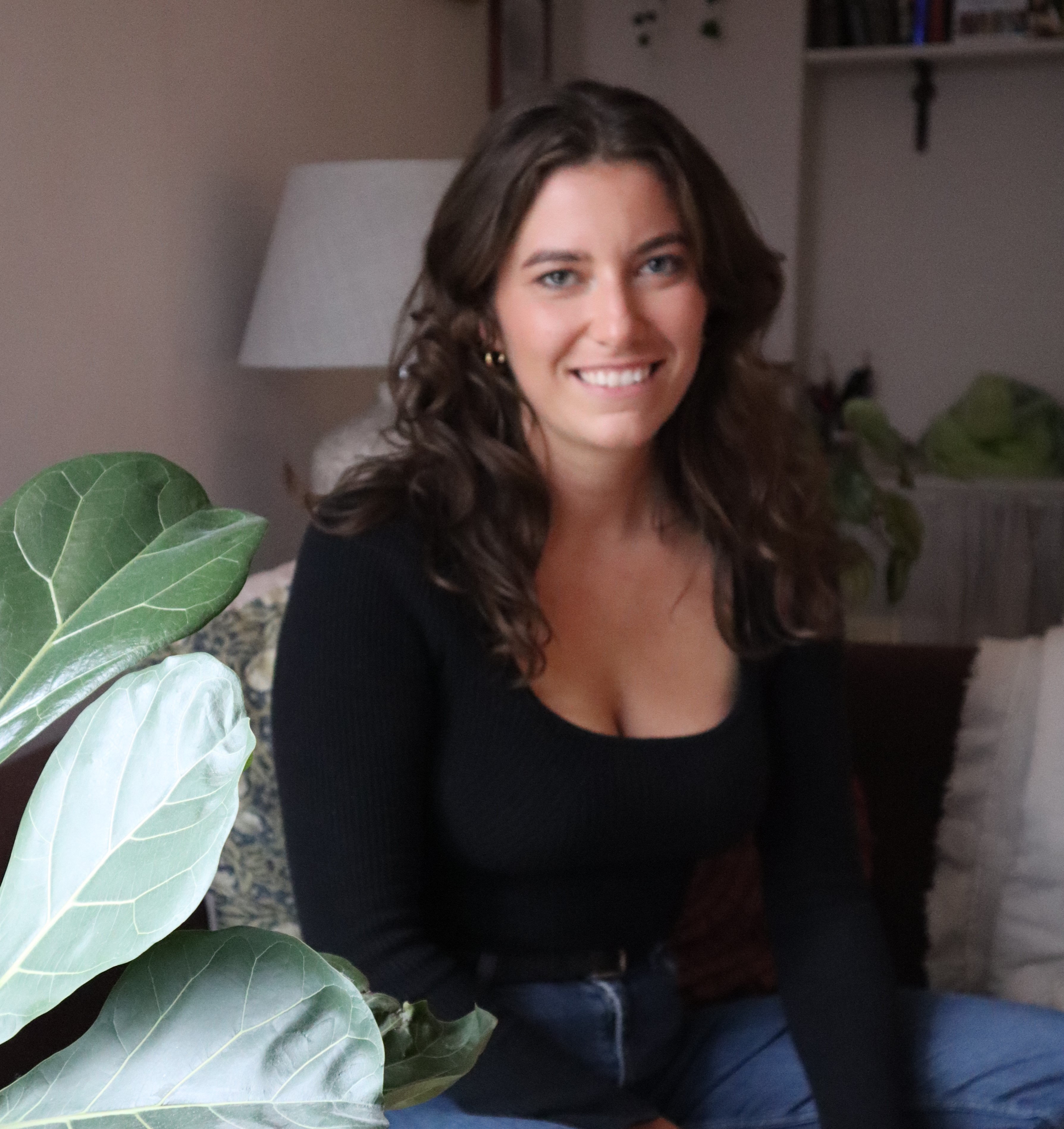 Livingetc content editor and design expert
Oonagh is a content editor at Livingetc.com. Previously, she worked on a London property title, producing long-read interiors features, style pages and conducting interviews with a range of famous faces from the UK interiors scene, from Kit Kemp to Robert Kime. In doing so, she has developed a keen interest in London's historical architecture and the city's distinct tastemakers paving the way in the world of interiors.