Black kitchen countertop ideas – 10 designer-approved looks that make the case for going dark
Get inspired with these stylish black kitchen countertop ideas – proving that this look never dates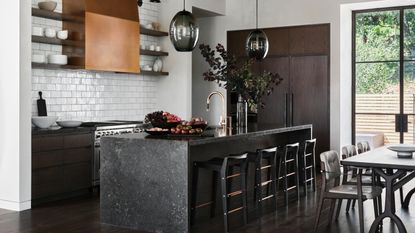 (Image credit: Douglas Friedman. Design by Nicole Hollis)
The Livingetc Newsletter
For style leaders and design lovers.
Thank you for signing up to LivingEtc. You will receive a verification email shortly.
There was a problem. Please refresh the page and try again.
Finding black kitchen countertop ideas that feel contemporary and a little unusual can be tricky. Black countertops can be practical, but they can also feel overused and outdated – meaning a bit of thought is required to make this look work for a modern space.
That's not to say this kitchen countertop idea should be avoided: black kitchen countertops are practical, as well as a great way to add contrast to a space. 'I love a black countertop to add a little drama,' says interior designer April Gandy. 'Darker tones always give me a sexier, moody vibe – they bring a little interest to the kitchen.'
Intrigued? We spoke to more interior designers to find out how they work this trend.
The best black kitchen countertop ideas
'I love a black kitchen countertop for its ability to withstand abuse and look chic while doing so,' says interior designer Bethany Adams – and she's not wrong. This versatile kitchen staple in hardwearing stone form can be a real workhorse, withstanding the day-to-day of prepping and cooking while looking good too.
'A black background makes anything pop,' adds interior designer Andrea Roberts. 'Whether it's a bowl of lemons, a bouquet of flowers, or a plate of colorful caprese salad, the black countertop is sure to highlight any beautiful addition to your kitchen. Done correctly, black adds warmth and timeless elegance to a home, whether traditional or modern.'
Read on for the best, designer-approved ways to use this kitchen countertop idea in your home.
1. Carry your worktop up and over
There's an argument to be made that a bold material should be matched with dramatic application, as is the case with this kitchen scheme from Sydney interiors practice Kaiko Design, which takes the black quartzite worktop up the wall, as the kitchen backsplash, and over the extractor hood.
'Applying the stone to the face and side of the rangehood was in part to balance the dry bar, which is pictured to the left inside the full-height cabinetry, and I think this single expression of the material does that,' says designer Nicholas Kaiko. 'The slabs we chose are very dynamic and we wanted to highlight this in the kitchen and use as much of the material as possible.'
2. Avoid pure black surfaces
Many of the countertops featured in this piece, including this modern kitchen from North Carolina-based House of Nomad, feature veining or natural pattern – and that's because these details lift an otherwise plain black countertop, adding an extra dimension to the surface and, as a result, making it a much more interesting part of the scheme.
'Having a deep-colored countertop, it's nice to see some movement in the surface so that it doesn't appear as just a solid light-sucking piece,' says Leslie Murchie Cascino of Bonnie Wu Design. 'With movement in natural stone or quartz, it helps keep your eye moving across the surface.'
3. Try a waterfall island countertop
If you love your black kitchen countertop, why not give it a little extra space in your scheme? The waterfall countertop has grown in popularity over the years thanks to the sleek look it creates. Used on a kitchen island, the surface material is dropped vertically at the edge, creating a seamless flow from countertop to floor.
In a kitchen with black countertops, it's a chance to make your chosen surface the focal point of the space – ideal if you've invested in a more luxurious material. In the scheme above, interior designer Nicole Hollis finishes off the look with a ribbed edge, adding a hint of texture to an otherwise sleek design.
4. Create a contrast with lighter cabinets
Those who prefer a more classic kitchen, or aren't sure a dark scheme is for them, might enjoy the contrast a black countertop can bring to a lighter kitchen. 'Black countertops (especially honed ones) absorb a lot of light, so I like to balance them with lighter, brighter finishes,' says Bethany Adams.
While most designers agree this is a timeless look – 'A black marble look is beautiful and such a classic look when paired with white,' says April Gandy of Alluring Designs Chicago – the best way to keep it contemporary is by balancing texture. That means no gloss on gloss: either your countertop or your cabinetry should be matt, or ideally both.
And if it's a kitchen trend you enjoy, why not embrace one of the biggest kitchen trends and weave natural wood into your scheme, like this space by Maestri Studio? Balanced by a cladded ceiling, the oak island lends warmth to the space and grounds a cooler scheme.
5. Choose a countertop material with texture
Like pattern or veining, texture is key to a black kitchen countertop that doesn't feel dated. In general, the design consensus is that glossier finishes are best avoided. 'At our studio we celebrate the matte and non-reflective black surfaces over the polished, which can visually read as synthetic,' says interior designer Leyden Lewis. 'We love a black schist, absolute-black granite, or black concrete countertop.'
Kelly McDougall agrees that texture plays an important part in a black countertop's effect. 'Honed or fired versions of black countertops can create a lot of drama,' she says. It's an effect that comes into play in this scheme by Atelier Davis, where an off-black work surface and aged brass legs add an industrial edge to the kitchen island.
6. Create a statement island piece
For a truly modern kitchen idea, consider investing in a thick, chunky countertop for your kitchen island, extending the surface to create an integrated seating area. In this minimalist scheme, Nina Magon Studio used a clean, rectilinear form to showcase the material, meaning that the island acts as a focal point. Unify the color palette, opt for handleless cabinetry and keep your styling minimal to complete the look.
7. Mix black countertops with other materials
In this space, Leyden Lewis zones a kitchen island with soapstone and wood, creating a piece that's functional as well as conversation-starting. 'The material exudes an organic rawness, despite being as equally machined as other lighter stones,' he says – making it perfectly matched to the wood. 'When paired with the preparation and presentation of food, the countertop creates a natural transition between cooking and eating.'
Mixing materials can also help make a black countertop feel more comfortable in an overall scheme – and you can use this trick on the surfaces immediately around the countertop too. 'A way to tie in the black counter to the backsplash is to use a lighter tile with hints of black or dark grey specks to keep it from feeling heavy, but still cohesive,' says interior designer Sarah Rosenhaus.
8. Go for an all-black look
Cocooning and cool, a monochrome scheme is perfect for a kitchen that sees plenty of entertaining, delivering the right amount of drama without feeling too stimulating. 'You can achieve so many beautiful looks with black countertops,' says Andrea Roberts. 'Carrying it up into a black backsplash and black cabinets, you can play up the texture and get a dramatic, moody feel.'
This black kitchen by interior architectural designer Kelly McDougall does exactly that, accenting the space with subtle metallics. 'We kept the dark and moody theme from the cabinets through the black quartz countertops and up the wall with a mosaic backsplash in black marble,' she says. 'Brass hardware really pops against the dark hues in the granite and backsplash.'
9. Integrate your sink into the design
Turn the concept of a classic farmhouse sink on its head by incorporating yours into your worktop, like this minimalist kitchen scheme by Kelly Hopter Interiors. The seamless finish takes the sink from functional necessity to architectural feature by dropping the soapstone surface vertically into the cabinetry below.
10. Pair with colored cabinetry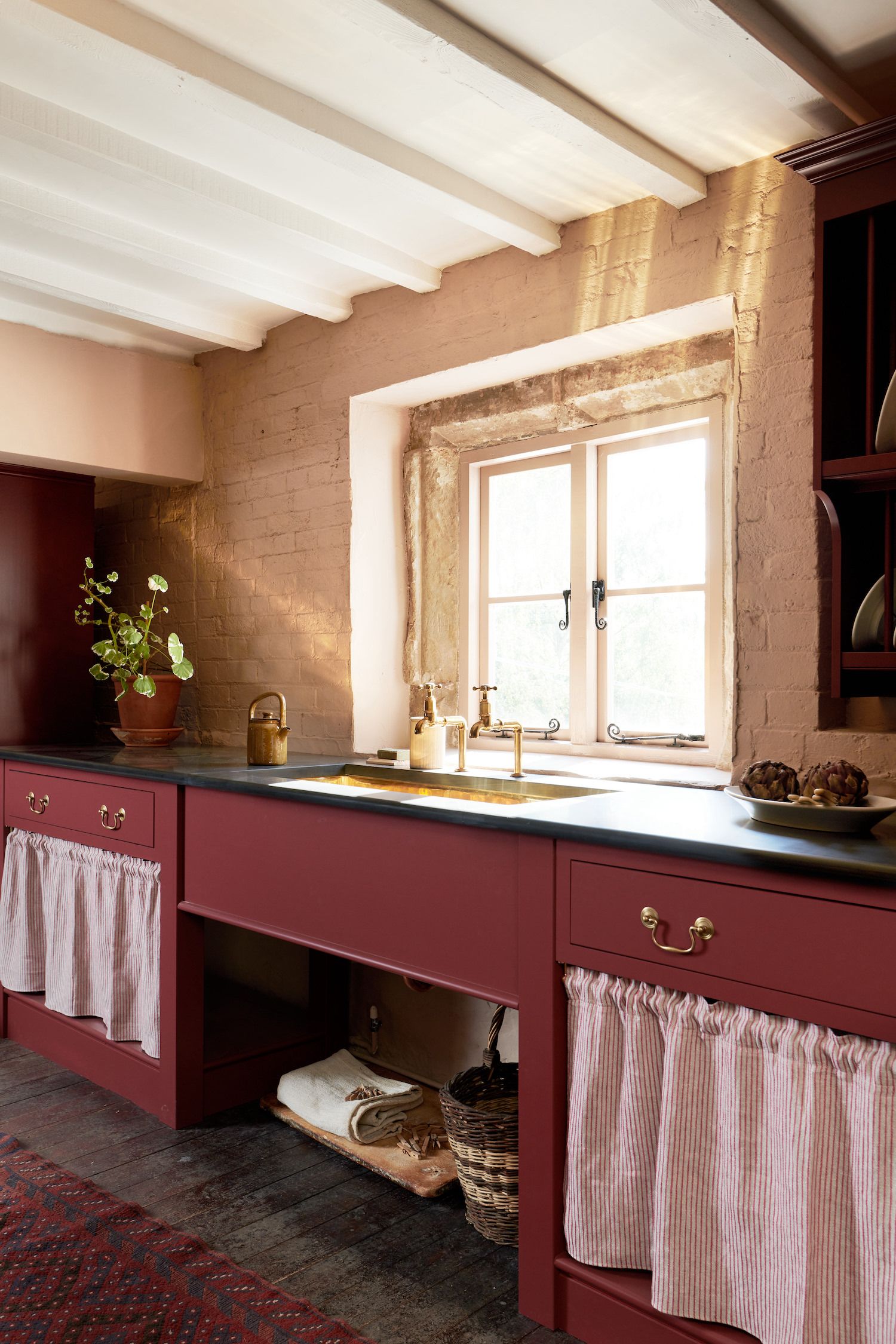 If you're less than keen on the stark contrast of a black and white kitchen but don't enjoy the bold drama of an all-black look, take the advice of Sarah Rosenhaus and pair it with colored cabinetry instead. 'We love a black counter paired with a painted cabinet,' she says. 'Black is a rich neutral and can be very grounding. It looks amazing with a variety of earth toned painted cabinets – think putty or sage.'
In this scheme from kitchen designers deVOL, a deep burgundy-red shade is dark enough to complement the black countertop, but feels a little more classic – especially when paired with brass hardware. It's a look that won't date – and the great news is that if you get tired of it, a coat of paint is all that's needed to make it feel fresh again.
What material should I choose for a black kitchen countertop?
Finding the right kitchen countertop material is a case of balancing style, functionality, maintenance and budget. Still, many of the designers we spoke to were largely in favor of soapstone. 'When sourcing a black countertop our go-to is soapstone,' says Sarah Rosenhaus. 'It's a natural stone and has the most wonderful earthy texture, as well as an inherent richness that immediately adds depth to a space.' As it's a natural material, no soapstone is the same – and because of that, it offers rich and interesting color variations too.
Andrea Roberts also recommends soapstone or marble, but notes that these can be higher maintenance than other options. 'Black granite, quartz, marble or soapstone are all beautiful, but it's up to the homeowner to decide what material is best for them, based on how they live,' she says. 'A lot of people shy away from marble and soapstone because of the require maintenance, but the beauty of the natural stone, in my opinion, is unbeatable.'
'Quartz has been a long time favorite for durability and affordability,' she adds. 'Porcelain countertops are gaining popularity because they provide the closest look of real stone without the maintenance, but the labor costs are higher and it's very important to find a reputable fabricator with experience in cutting, transporting and installation of porcelain to achieve the most durability once installed.'
For style leaders and design lovers.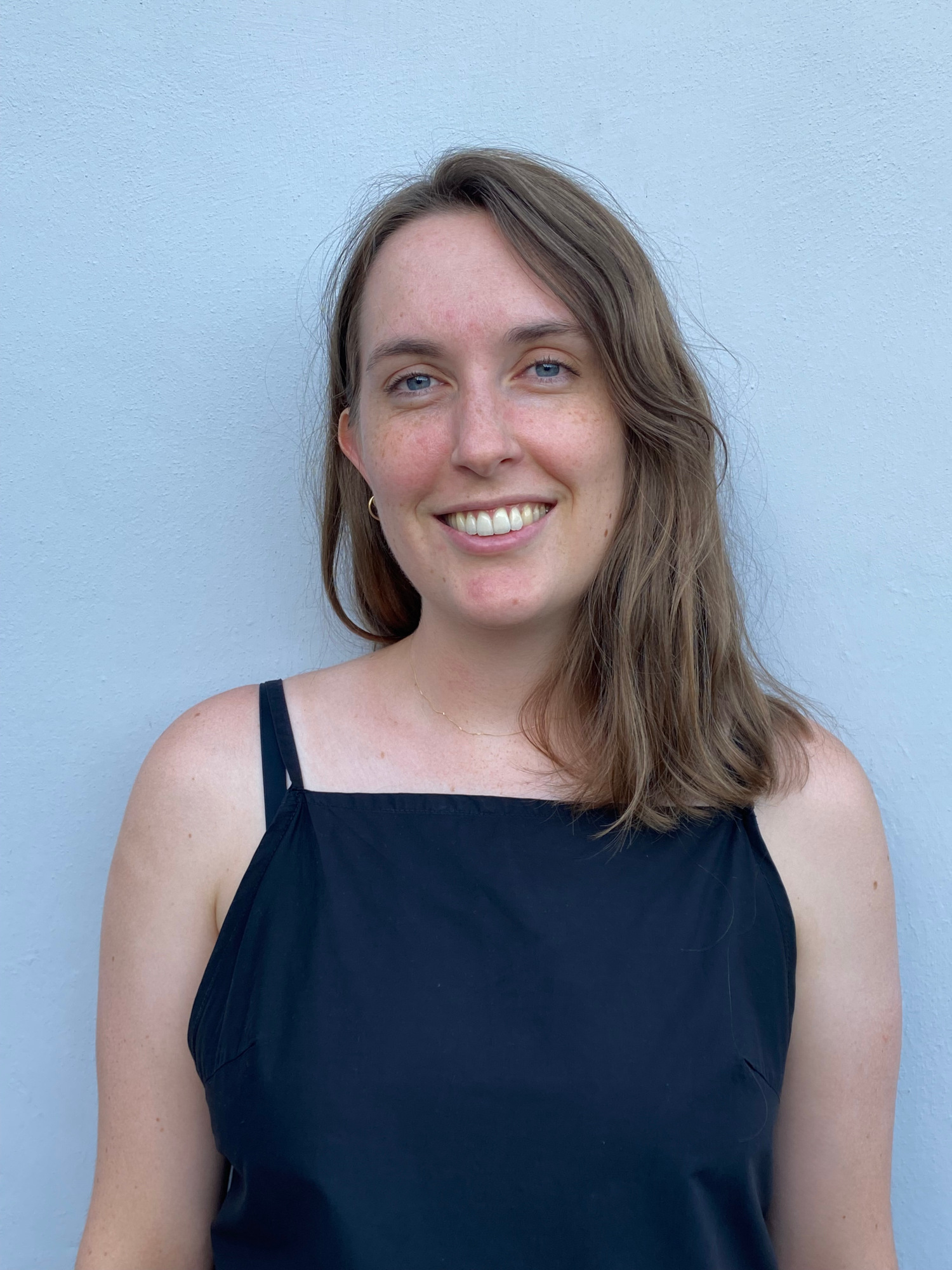 Ellen is deputy editor of Livingetc magazine. She cut her teeth working for sister publication Real Homes, starting as features editor before becoming deputy editor. There, she enjoyed taking a peek inside beautiful homes and discovered a love for design and architecture that eventually led her here. She has also written for other titles including Homes & Gardens and Gardeningetc. While she gets ready to buy a house of her own, she takes inspiration from the works of some of her favourite architects and tastemakers. She has a particular passion for green design and enjoys shopping small, local and second-hand where she can.