Shopping Edit: 10 coffee station buys you'll want to display on your worktop
Create a coffee station in your kitchen and take a look at these must-haves. To store and display everything from your pods and grounds to utensils – all in style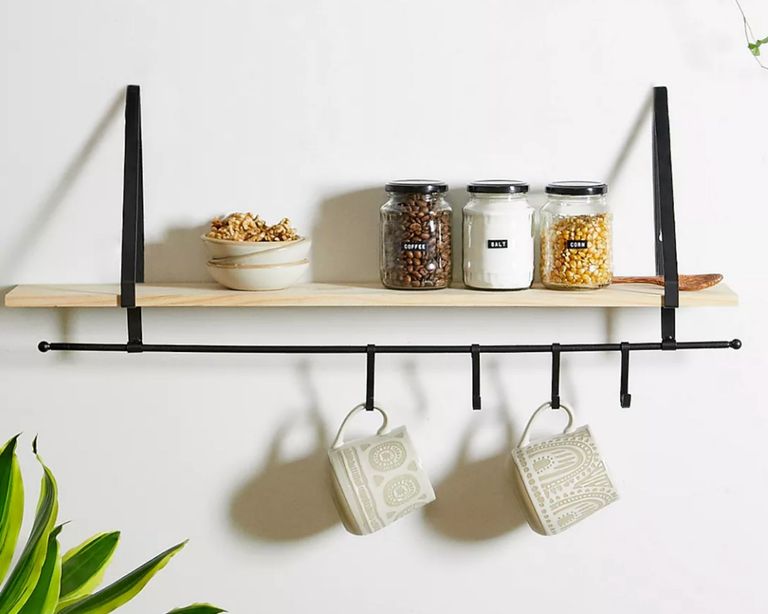 (Image credit: Urban Outfitters)
Can't function without your morning brew? You need to create a coffee station on your kitchen worktop! Why? This is the only way to conveniently – and stylishly – store and display your coffee, as well as the copious amount of accessories that come with craving a fancy brew. Not to mention that having a coffee station will transform the way you make your coffee in the AM (or PM) as having everything you need, from mugs to pods and syrups, all in arm's reach really is a no-brainer. Especially when it comes to sleepy mornings.
Our Shopping Editor has been searching for coffee station must-haves to deck your kitchen out in style. Peruse our favourite finds, whether for style practicality purposes – or both! – below. Think glass straws for your iced coffee, pod storage, fancy mugs and more. For enjoying anything from a chai latte to an iced americano and of course, we can't forget about the classic espresso.
Yet to invest in your own coffee machine? Head to our best coffee makers buying guide for our top recommendations.
10 coffee station buys you'll want to display on your worktop
1. First up: something to pop your machine atop
2. What about some mug storage?
3. Buy some glass straws for iced coffee
4. A utensil pot for your new straws
5. Buy some syrup pumps to make the bottles look fancy
6. What about some pod storage?
7. Pick some storage jars for ground coffee, sugar...
8. Treat yourself to some glass mugs
9.Buy a coffee spoon for easy scooping
10. Don't forget new mugs!
Annie is the UK Shopping Editor at Livingetc, with the majority of her time spent advising you on what to buy for your home – whatever the season, or the latest trend. Whether that be a design classic floor lamp for your cinema room, a comfortable new chair for your home office, or a high-quality exercise bike for your home gym. She's also our fitness guru, with hands-on experience with some of the best home gym equipment around. Otherwise, you can find her forever painting the walls and reorganising the furniture inside her modern London flat, or going on long walks with her pug.