Eco-friendly products — 14 sustainable must-haves for a planet-friendly home
Sustainable living is easy with these eco-friendly products. For anywhere from your kitchen to your bedroom, here's how to ethically decorate your home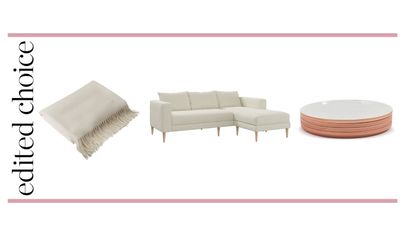 (Image credit: Future)
If you are hoping to change your habits and become more eco-conscious in 2022, then we suggest starting at home. Here, you can make a sustainable start by investing in some eco-friendly products to minimize your single-use plastic waste — and to prevent unnecessary items from going to the garbage site.
We're all for upcycling and thrifting at Livingetc, but unfortunately this isn't always possible. So, with this in mind we've been doing some extensive research to find the top eco-friendly products online, for you to peruse — and hopefully buy — to ensure that your home is as planet-friendly as it can be. We're not talking eco-friendly cleaning products (though it's a great place to start if you're not already there), but think more about eco-friendly towels, sustainable dinnerware and glassware, plus home decor including recyclable rugs and even bamboo-filled comforters. In short: there's plenty of eco alternatives out there so that you needn't buy anything plastic or chemical-filled again.
With sustainable living at an all time high, now's the time to invest in some eco-friendly home buys for a planet-friendly year. Go beyond just products and take a deeper dive into sustainable architecture if you are searching for more ways to creating an energy-saving home that's fit for the future.
---
The best eco-friendly products that you need for your home in 2022
1. Buy these eco-friendly towels for your bathroom
2. Switch to an eco friendly pillow
3. These eco plates are a kitchen necessity
4. These recycled glasses are fab for eco entertaining
5. Invest in an eco-friendly mattress for a sustainable sleep
6. Switch to biodegradeable cotton swabs in your bathroom
7. Replace your old couch with an eco-friendly sofa
8. Invest in organic bedding for the planet and for your sleep
9. Buy this recyclable, eco-friendly rug for cozy yet conscious update
10. Speed up drying time with help from these wool dryer balls
11. Drape a recycled cashmere throw over your sofa
12. What about a hydroplanter for apartment growing?
13. Bin the plastic and buy this cotton shower curtain
14. A bamboo comforter that's PETA-approved