Tiny table lamps are our shopping editor's favorite lighting trend right now – here are the 12 styles she's fallen for
Cute mini table lamps are a stylish addition to any room of the home. Here are 12 in my shopping basket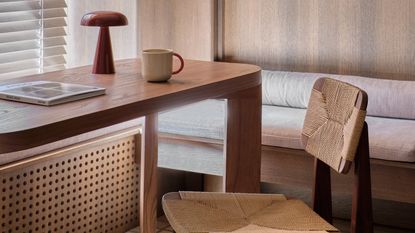 (Image credit: Damir Otegen. Design: New Almaty Architects Workshop)
The Livingetc Newsletter
For style leaders and design lovers.
Thank you for signing up to LivingEtc. You will receive a verification email shortly.
There was a problem. Please refresh the page and try again.
I'm obsessed with cute accent table lamps and am of the firm belief that lighting your home is all about layering your lighting. It's all about keeping the 'big light' firmly off, reserved only for more functional tasks like cleaning, where accent lighting is about encouraging a calming atmosphere.
In my bedroom alone, I have three table lamps. Excessive, you might say, but I think each of them are essential in lighting the room instead of relying on the 'big light', all the while bringing a decorative twist to a functional element. Here are 12 I've picked from my favorite online picks that you should add to your basket for decorative bedroom and living room lighting for your home.
Oonagh is an interiors writer and editor, and expert at keeping up with trends. She's also a keen online shopper, with shopping baskets full of decor must-haves that reflect wider trends from the world of interior design. For this story, she's picked her favorite table lamps to bring light and style to any room of the home.
Top mini table lamp buys
Mushroom lamps
Mushroom lamps are all the rage. With bags of vintage charm, and in a variety of cute, curvaceous and tactile shapes, these are my favorite three.
$99
In the classic Murano glass, but for far cheaper, this cute table lamp brings a retro feel to your bedside table, desk or a book shelf that needs a little love. Emiting a soft glow with a cute bulb shape.
$47.94
This minimalist decor in bright orange makes for a nice addition to your home. With its compact size of 23cm height and 32cm width, it's a color splash that lights up your home.
$49.99
liuwei portable desk lamp
A bargain buy with a smart sensor that allows you to touch to turn on, off and to adjust the light. You can dim the light and recharge with a USB. It's also super cute and has a touch of vintage charm.
Lampshade lamps
A lampshade might once have been seen as too twee for the modern home, but these reincarnations are contemporary and cool.
$203.62
The Kelly Wearstler table lamp is made from concrete, topped with a beautiful linen shade. It's got a tactile uneven texture which adds to the handmade, sculptural feel.
$49
This beautiful shade in cornflower blue or olive green will work on any lamp base. With sharp pleats that give it some texture, it's a cute addition to your accent lighting.
$49
A cordless table lamp design, with a soft and warm glow, suitable for inside and out. It is also touch-sensitive, with a dimmer, and on sale with Amazon for a bargain price.
Globe table lamps
Frosted globe lights are the ultimate in transitional style. Hitting the sweet spot between mid-century and contemporary. Here are three that will look elegant in any type of home you have.
$175
Designed with a spherical opal glass diffuser on top an aluminum base, this cute table lamp is available in red, green, black or silver. Light is LED and is operated by the power of touch.
$190
It's slightly more on the pricey side, but I've been after these cute globe lamps from Tala for a while. Super flexible, you can place yours on a nightstand, or mount it neatly on your wall.
$79
Set on a brushed, cylindrical metal base, this beautiful globe lamp provides the perfect soft hue. It plugs into the wall for power making it a great bedside light.
Tiny task lamp
Desks come in any shape and size now, and our lamps need to match, so these smaller designs are perfect for any desk, even if it's a modest console table worked into a working from home destination.
$79
The Fila table lamp features a powder-coated shade and a golden wire frame. It is adjustable and a great addition to your home desk set-up.
$63
With a pivoting head that comes in handy, a glimmer of brass, and in dusky, pale pink, this task light is the perfect addition to your home desk.
Why are mini table lamps trending?
Designers and homeowners are recognizing the aesthetic merits of lighting a room with more than one light source. Layering your lighting is an important part of your interiors, and the way light enters and bounces around the room is accepted as as important and as instrumental to your interiors as your choice of paint.
So we're embracing the opportunity to add more pocket lamps and mini light sources to every room in the home. Perfect in bedrooms and living rooms, we can't get enough of this lighting trend.
So what type of mini table light have I got my eye on? First, up we can't ignore how mushroom lamps are dominating the lighting scene. Evolving from our love of mid-century, Panthella, and the Murano are the main styles. Panthella is characterized by its cute circular top and taller stem, whereas Murano mushroom lamps are made from glass and typically have an attractive spotted pattern.
Cute additions to any surface, they appeal to the trend for curves and are super tactile, with that coveted vintage look. Getting your hands on an original mind might be a little expensive, but there are many dupes out there that look just as good.
Elsewhere, smaller lamp bases with pretty pleated lampshades are also having their moment in the spotlight. Once a trend for the coastal grandmother, they can look sharp and modern in the right setting.
I'm also really into the soft glow and tactile shape of globe lights that I've also spotted cropping up around the home, aligning with this move towards an holistic approach to interiors.
For style leaders and design lovers.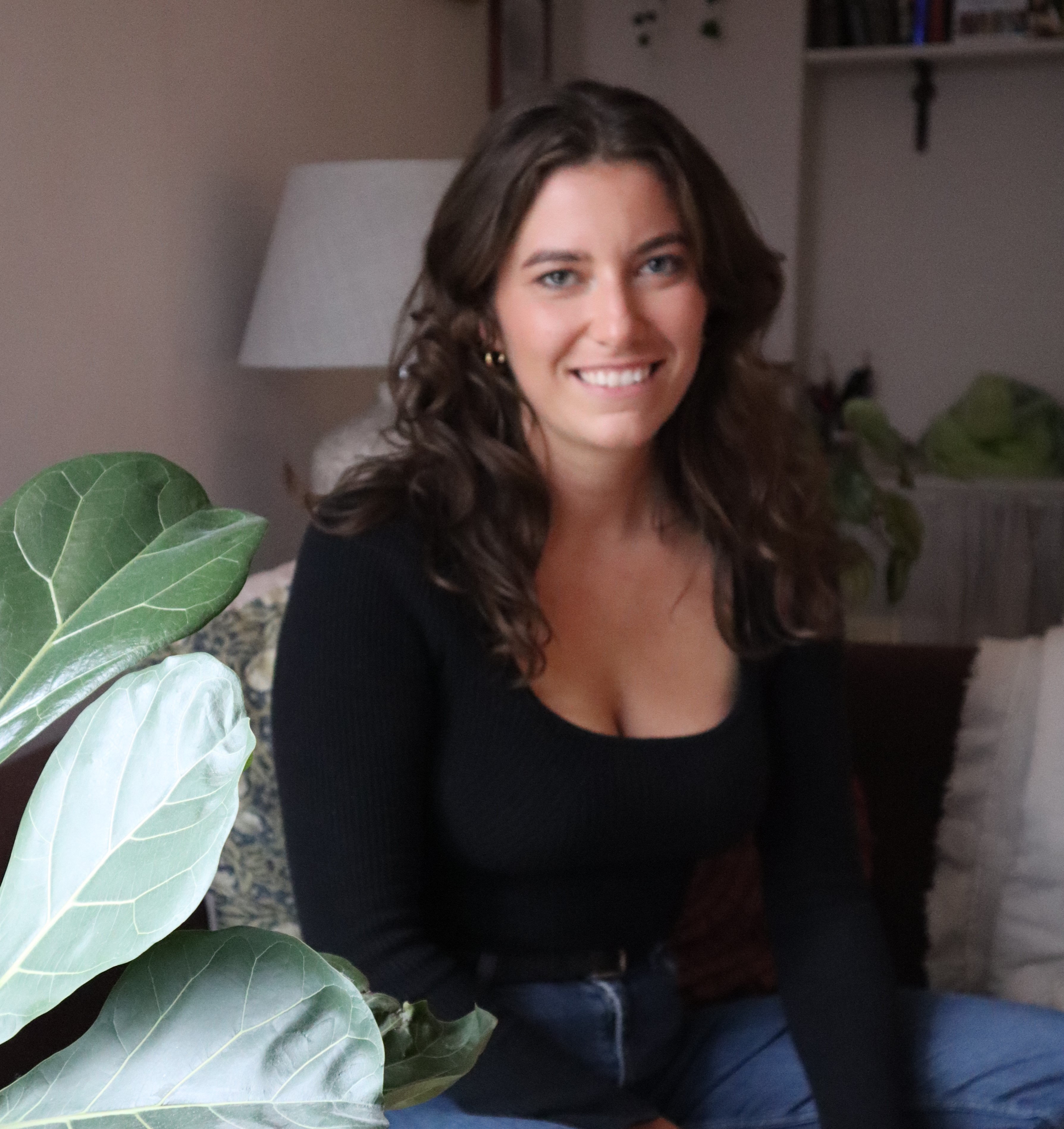 Livingetc content editor and design expert
Oonagh is a content editor at Livingetc.com. Previously, she worked on a London property title, producing long-read interiors features, style pages and conducting interviews with a range of famous faces from the UK interiors scene, from Kit Kemp to Robert Kime. In doing so, she has developed a keen interest in London's historical architecture and the city's distinct tastemakers paving the way in the world of interiors.