What is Pelargonsjukan? Meet the Scandi gardening trend that will put a smile on your face
Pelargonsjuka is the Scandi plant trend centers around one particular plant - the pelargonium - and will help to boost your inner happiness levels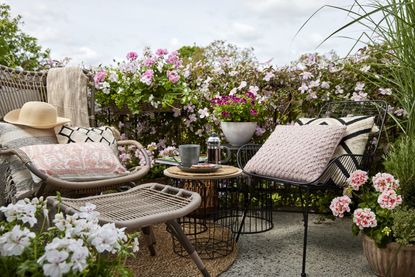 (Image credit: Pelargonium for Europe)
The Livingetc Newsletter
For style leaders and design lovers.
Thank you for signing up to LivingEtc. You will receive a verification email shortly.
There was a problem. Please refresh the page and try again.
As the part of the world that bought us hygge, lagom and IKEA, we have a lot to thank Scandinavia for. The region continues to inspire us when it comes to interior design style, but they also influence the way we decorate our outdoor spaces too, and now one of their best-loved planting trends has caught our eye.
Pelargonsjuka is a Swedish gardening idea that's all about the nation's obsession with one particular plant - the pelargonium. The planting idea has already proved popular across social media, and we're loving how instantly it can brighten up a backyard, patio, or balcony. If you're looking for a way to incorporate some traditional flowers in your gardening scheme but with a more contemporary take, this is where to start.
We spoke with Dr Susanne Lux, senior project manager at Pelargonium for Europe, to find out what this garden trend is all about, how we should be embracing it, and whether it's set to take over our spaces this summer. Here's what she had to say.
What is the Pelargonsjuka gardening trend?
The Scandi concept of 'pelargonsjuka' has been taking social media by storm, but besides an inability to pronounce it properly, most of us know very little else about what it actually involves. For a better idea, some background on that tongue-twister of a name is in order.
'The word pelargonsjuka translates to "pelargonic disease" in reference to the long-standing love affair that Swedes have with pelargoniums and geraniums,' explains Dr Susanne Lux of Pelargonium of Europe. 'In Sweden, people choose container gardening rather than planting in garden beds and borders so they can bring their plants inside when the weather gets too cold. Some people are so obsessed that it's jokingly described as an illness.'
This tender care for these plants forms the basis of the pelargonsjuka trend. 'Pelargoniums are heat-loving plants that can't stand frost, so taking care of them like this in winter is a necessity if you want them to survive past one season,' says Susanne. 'Bringing a bit of the backyard indoors also helps keep Swedish natives cheerful during the long dark days of their protracted winters.'
What's the difference between pelargoniums and geraniums?
So what actually are pelargoniums? Keen gardeners may have noticed the name sounds very similar to another old favorite - the geranium. Just to add more confusion into the mix, they look very alike too. Why? Because they're actually members of the same species.
The main difference between the two is that, while geraniums are hardier perennials, pelargoniums are a more tender annual plant belonging to a different plant genus. As natives of South Africa, the latter prefer lots of light - making them one of the best flowers for pots in full sun - won't survive frost, and have irregularly shaped flowers. They're essentially the geraniums' more delicate, sun-loving sister.
'Often though, people use the terms interchangeably to refer to the same bedding and container plant that has the botanical name of Pelargonium,' notes Susanne. 'To avoid confusion, some refer to the hardy perennial plant as "hardy geranium" or "cranesbill geranium", while the bedding and balcony plant goes simply by the name "geranium", as well as "pelargonium".'
How should we incorporate pelargoniums into our homes and outdoor spaces?
To really embrace the pelargonsjuka flower trend, plant pelargoniums in planters that can be placed outside during summer and then come into your home during winter to be enjoyed all year round. It's a great way to blur the boundary between outdoors and in and add some greenery to your interiors. Personally, we think they're a particularly good fit for a classic terracotta pot.
These dainty, bushy flowers naturally lend themselves well to a more rustic style - think farmhouse kitchens, boho chic, and cottagecore - but there's no reason why the traditional-looking plants can't be given a more contemporary update.
'As with all plants, the type of planter you choose has a huge bearing on the overall look that is achieve,' Susanne explains. 'For those who love pelargoniums but have very modern living spaces or prefer a more contemporary look, choose a planter with clean lines and a glossy finish or perhaps white or charcoal-coloured artificial wicker, which is tidier than natural wicker, jute or seagrass.'
With colors ranging from red and white to gentle pinks, purples, and oranges Susanne also notes that they're a great way to introduce pops of color into your space. 'Pelargoniums are the ideal way to offset minimalistic and monochrome or otherwise clean and simple interiors, which might otherwise be quite severe,' she says. 'All it takes is one stunning plant in a premium quality planter and hey presto - your living room or kitchen has come alive!'
How do you care for pelargoniums?
If you love the look of pelargoniums but are worried you don't have the skills needed to look after them, you'll be pleased to hear that they're actually one of the best plants for beginner gardeners. 'Not only are they easy to care for and impervious to many bugs and diseases, but they also flower abundantly for months at a time, offering a sure-fire route to garden satisfaction,' says Susanne.
Whilst they will need plenty of water in the height of summer, these pretty plants hold moisture in their stems and are better able to withstand very hot weather and drought conditions. As Suanne explains: 'During heatwaves they recover more easily than many other popular flowering bedding plants, which makes them a great choice for decorative summer garden borders and dry gardens.'
Make sure you only take your pelargoniums outside after the risk of frost is gone though, and give them a very sunny spot in rich, well-drained soil. 'They're hungry plants so a balanced liquid fertilizer is recommended every 10-14 days in spring will help them to grow strong roots and leaves,' suggests Susanne. 'Gardeners should then switch to a potassium-rich liquid feed when flowers are forming, to encourage bountiful and beauteous blooms.'
Ready to give your backyard a Scandi makeover with some pretty potted pelargoniums? Now is the perfect time to do so while the flowers are in their prime! Consider your weekend project sorted.
Ready to get started on your pelargonsjuka journey? Try these
Pelargonium Citronella Potted Plants
The Citronella Geranium are beautiful evergreen, tender perennials that bloom pink flowers once mature. The plant smells like citrus to keep mosquitos and other insects at bay, and it makes a natural scent booster inside your home.
This beautiful terracotta planter is perfect for use both indoors and outdoors, and makes a great foundation for your pelargoniums or geraniums. We especially love how the imperfections give it a rustic look.
For style leaders and design lovers.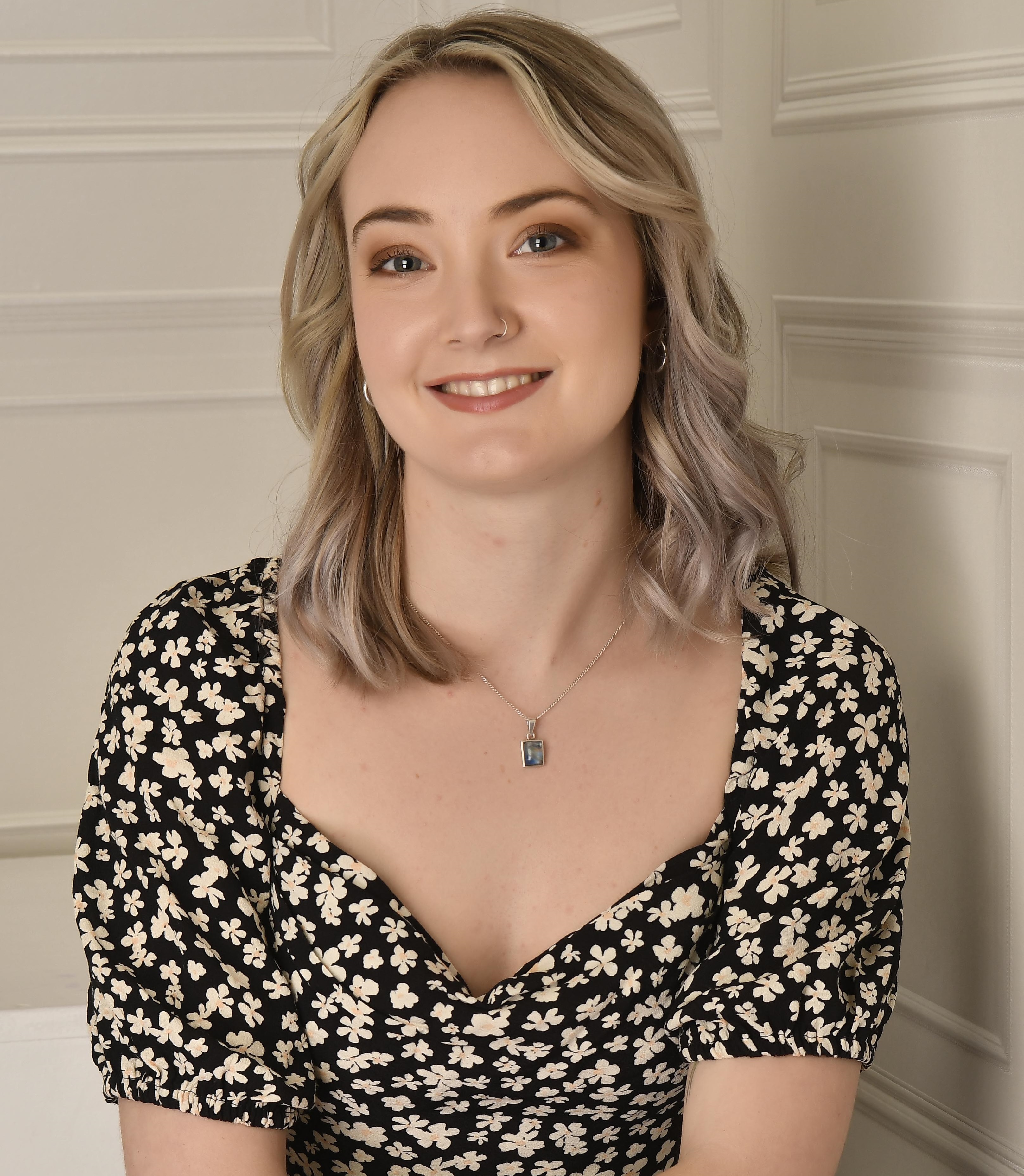 Lilith Hudson is the News Editor at Livingetc, and an expert at decoding trends and reporting on them as they happen. Writing news, features, and explainers for our digital platform, she's the go-to person for all the latest micro-trends, interior hacks, and color inspiration you need in your home. Lilith discovered a love for lifestyle journalism during her BA in English and Philosophy at the University of Nottingham where she spent more time writing for her student magazine than she did studying. After graduating, she decided to take things a step further and now holds an MA in Magazine Journalism from City, University of London, with previous experience at the Saturday Times Magazine, Evening Standard, DJ Mag, and The Simple Things Magazine. At weekends you'll find her renovating a tiny one-up, one-down annex next to her Dad's holiday cottage in the Derbyshire dales where she applies all the latest design ideas she's picked up through the week.