6 ways to have a low maintenance bathroom that looks good for a lifetime
A durable bathroom that looks good and lasts generations isn't an unachievable feat. Experts tell us how to design one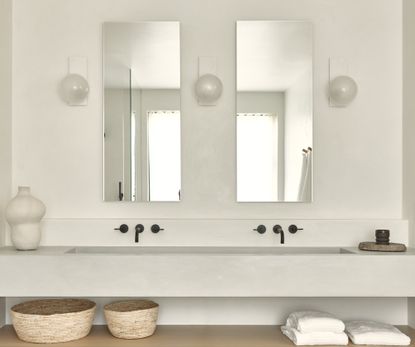 (Image credit: Michael Clifford. Studio credit Lisa Staton)
The Livingetc Newsletter
For style leaders and design lovers.
Thank you for signing up to LivingEtc. You will receive a verification email shortly.
There was a problem. Please refresh the page and try again.
A durable bathroom that looks on-trend, is deeply relaxing, and can last a decade - or even a lifetime - without renovation is not an impossible dream. All you need are the right materials to give this room the elixir of a long life.
While speaking to top designers in the world, we gathered that the secret lies in pinpointing the most essential elements of this space and choosing the right solutions for them. A good bathroom layout, well-considered surfaces, and the right tiles and lighting will all work wonders to make it timeless.
Take a look at these modern bathroom ideas, and gift yourself a washroom that looks good for years to come, with minimal effort.
Aditi is an experienced homes writer and editor. She has written hundreds of articles for various international titles helping readers make the best home design choices, and spends her days interviewing interiors industry experts to bring the latest ideas to her readers. For this piece she spoke to the world's best designers to find out ways to design a durable, long-lasting bathroom.
6 ways to a durable bathroom that never ages
1. Choose porcelain tiles for flooring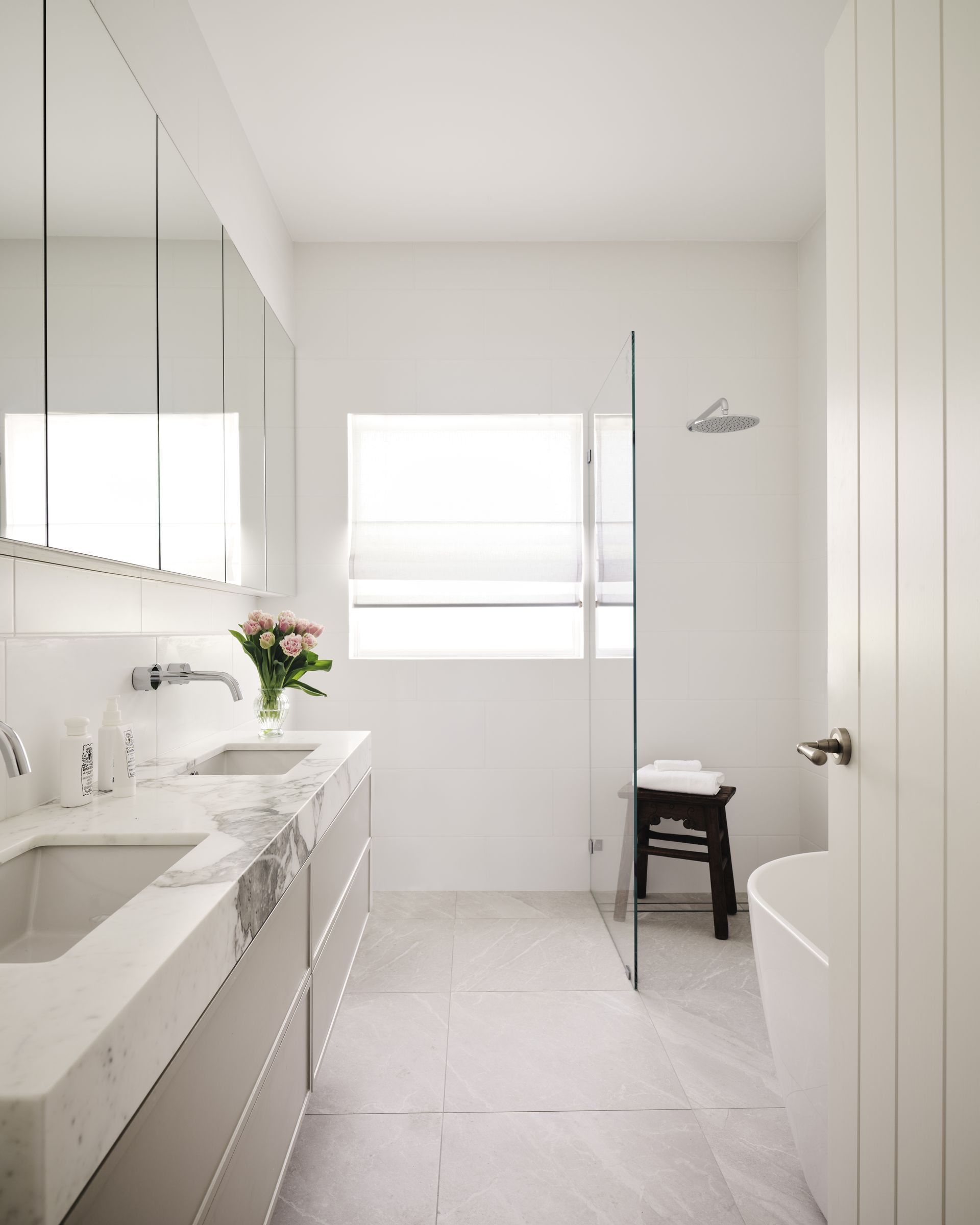 The biggest surface in the bathroom is the walls and flooring. Any dent, stain, or discoloring is immediately visible so it's important to choose a simple, clean, yet elegant material that doesn't need constant care. While natural stone or marble is a widely chosen bathroom tile option, they do require regular sealing. Plus, marble can be slippery to walk on.
'The bathroom flooring must be a hard surface, water resistant, and good for traction to avoid accidents,' says Sabrina MacLean, founder of Hino Studio. 'Porcelain and mosaic tiles are one of the most common and effective ones. They are durable and versatile, with a wide variety of colors and designs in the market. And, they are a cost-effective alternative to natural stone.'
'I usually go for tiles with softer patterns and neutral tones that will ensure the design is timeless,' says Bea Pernia, founder of Bea Interior Design. 'Porcelain tends to be the most popular choice for bathroom flooring as it is less porous and it is suitable for floor heaters to keep feet warm when temperatures are cold. Porcelain also provides a clean design that will make the bathroom feel soft and elegant.'
'It's also worth thinking about the grout lines which tend to be the weak element of the bathroom, as they can get dirty or damaged quickly,' says Kashi Shikunova, director at Yam Studios. 'You can minimize the number of grout lines by using large format tiles. These will make the bathroom look stunning for a long time while allowing the fairly easy day-to-day cleaning.'
'You can add further interest to a bathroom with innovative ways to lay the tiles like in herringbone patterns or add a contrasting border to the floor for added interest,' says Sarah Montgomery, founder of Sarah Montgomery Design.
2. Go for natural stone countertops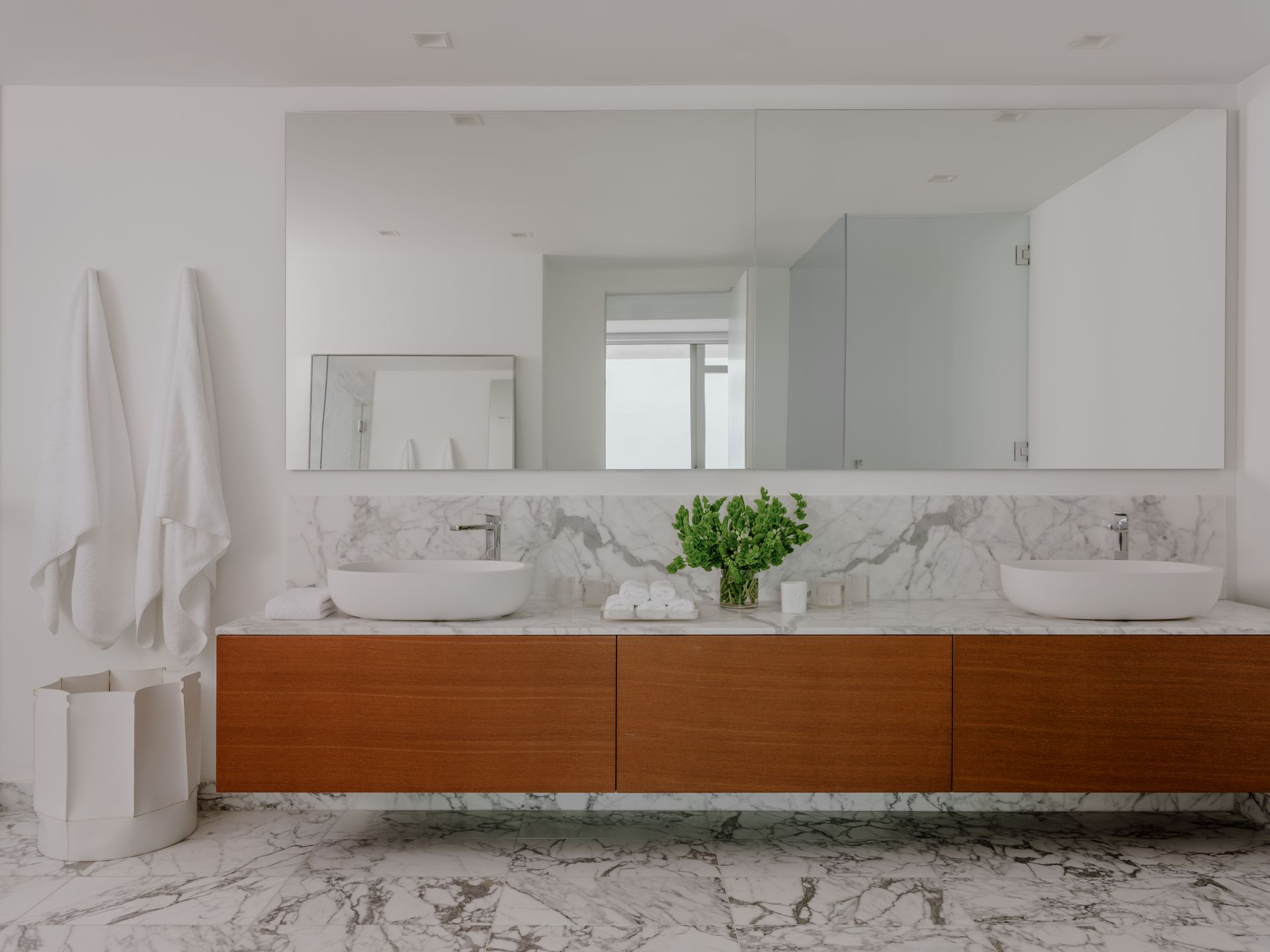 For a luxury bathroom look that's also low maintenance and timeless, choose a countertop that can withstand all the splashes, soap suds and toothpaste marks that will be flung at it over the year.
The bathroom is a moisture-laden space, and the counter is subjected to many different liquids. So it is imperative that the material is resistant to stains and chipping, with low liquid absorption.
'For work surfaces like countertops, it is possible to implement natural stone and marble, but sealed,' says Sabrina. 'These have a timeless look and make the room stand out. Other common options are quartz or granite for a more versatile look. Corian is also a good alternative; it mimics the appearance of stone and gives a soft and warm feeling. Dekton and Silestone are the latest innovation, ideal for countertops. These relatively new materials are both a high-performance, ultra-resistant, and perfect for any surface inside a bathroom.'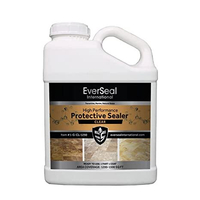 3. Install recessed lighting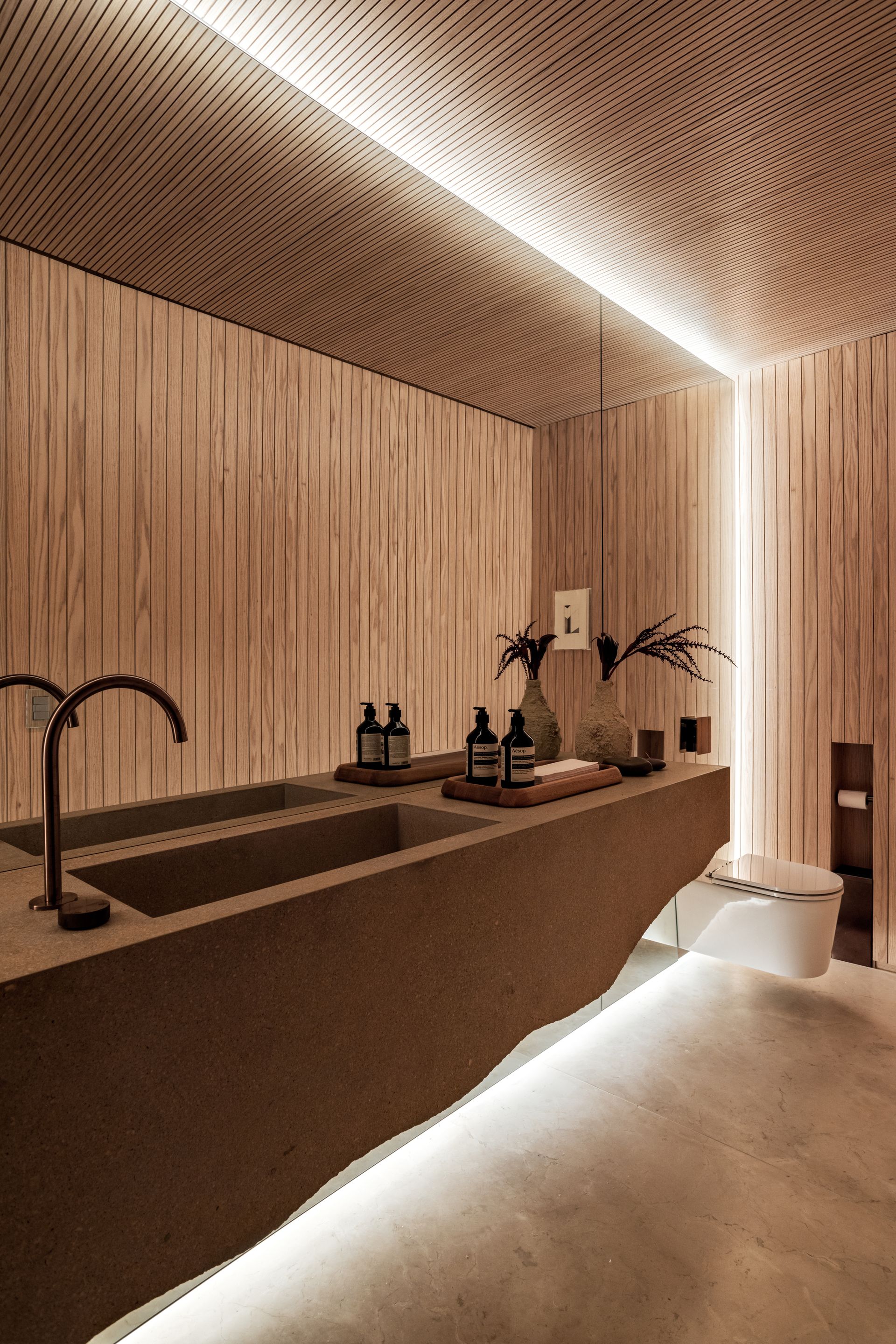 When it comes to bathroom ceiling lighting, chandeliers and pendants usually spring to mind. forgetting that recessed lighting (spots or strips) offers a function that no other light does. These have a low profile appearance that doesn't intrude on your space while brightening the whole room. They can enhance an architectural feature, and even provide dim illumination at night, helping one avoid accidents and slips in the bathroom.
In strip lighting, you can change the direction and intensity of each recessed spot as per your need. You can also have the lights connected to a dimmer to create the perfect atmosphere. Since these are fixed high up or or deep under cabinets, they are out of harm's way and can last a long time. Plus, as opposed to chandeliers, pendants, and sconces that can quickly become dated or off-trend, the hidden spots look timeless.
'We especially recommend LEDs built into mirrors that throw off reflected light, and help avoid long shadows that are generally created by downlighting,' says Matt Baran, principal designer at Baran Studio Architecture.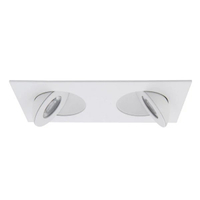 Square recessed kit from Lumens
Install these recessed lights behind mirrors or under the vanity in the bathroom. With their dimmer feature, create the mood you like.
4. Consider an all-in-one vanity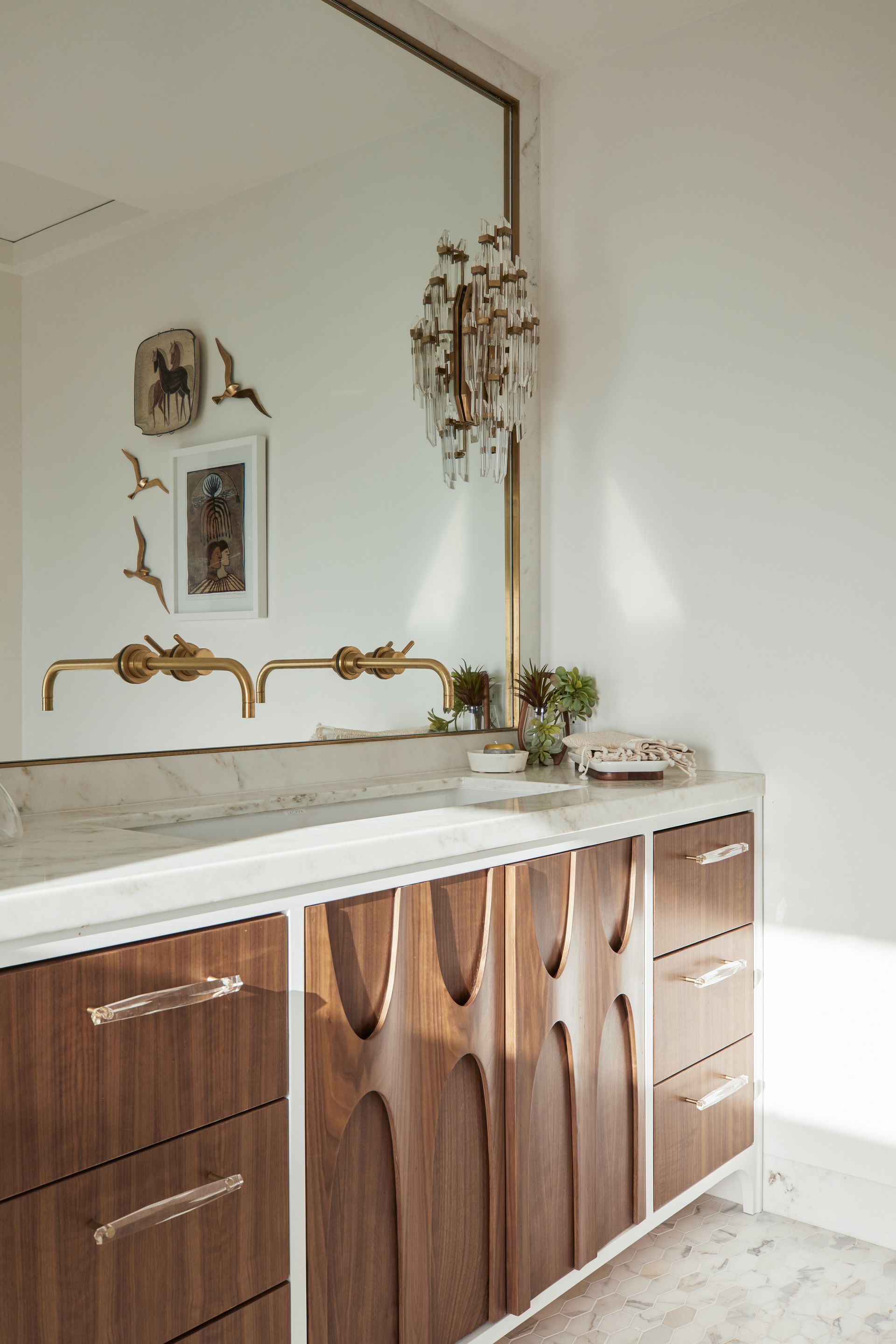 The bathroom vanity plays a central role in bathroom storage ideas, as it not only helps keep the space clean and organized but also contributes to the look of the room.
For a bathroom that is always self-sufficient and long-lasting, choose a vanity that accommodates several functions. Consider one with an integrated basin, along with wall-mounted tapware. Customize several drawers, and side units, so you can add all your products, towels, washcloths, cleaning products and more, in one space. If yours is a shared bathroom, you could label some of the drawers. Add drawer organizers to help you keep the interiors of the storage unit clutter-free.
You could choose a few open shelves too, to add baskets for a nice, whimsical touch. Go for wooden or mirror finish vanity so it looks smart yet adds oodles of functionality to the space. Also, for an always-clean bathroom, consider a wall-hung vanity so the floor below is accessible and easy to mop.
5. Install black or matte finish fixtures to hide stains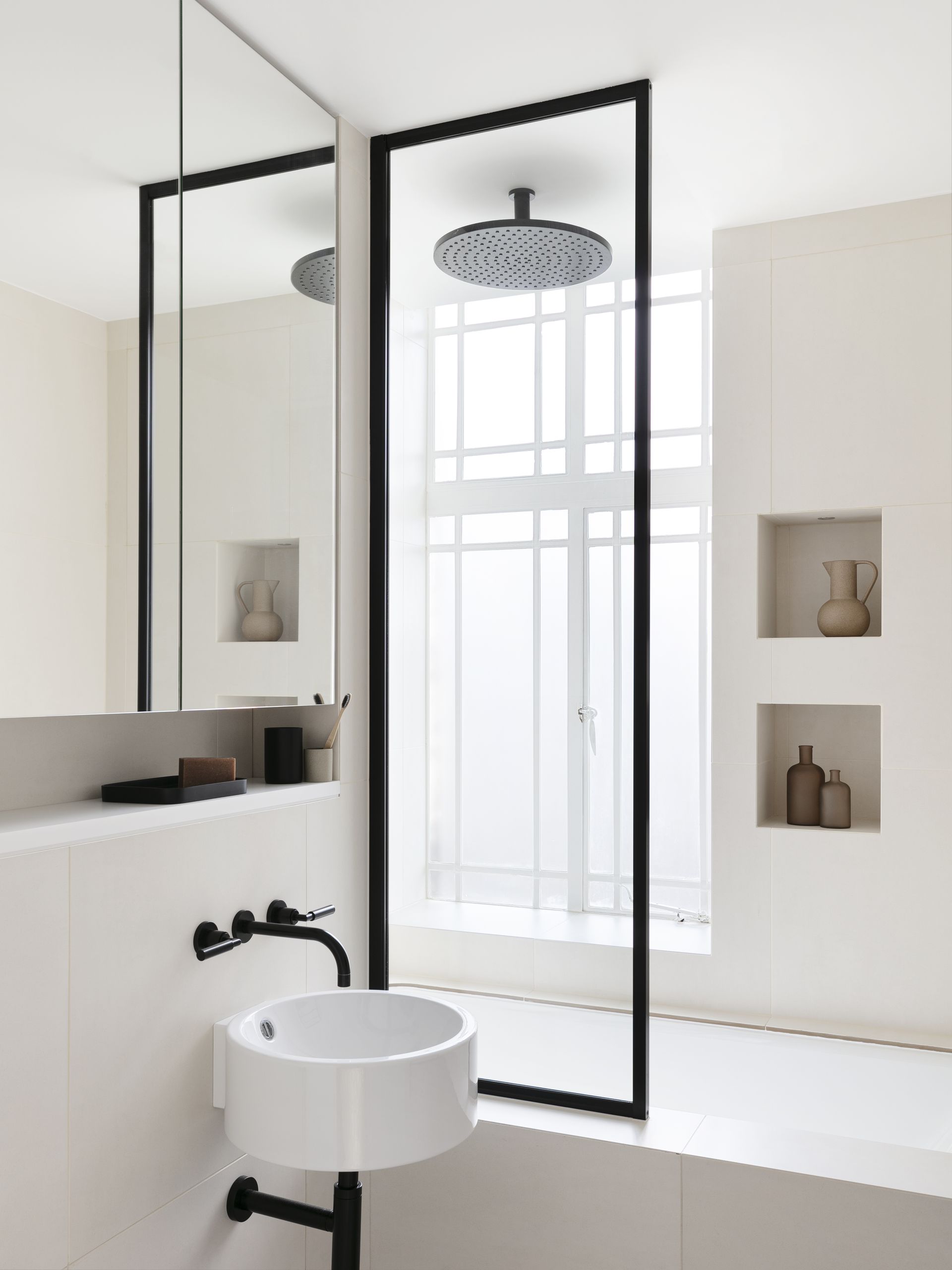 Small bathroom fixtures can have a surprisingly big impact on the overall look, whether it's a powder room or a master bathroom. These also affect the ease of cleaning. While shiny chrome metals look smart and add a luxe touch to the room, these do get easily smudged and water stained. Plus, even the smallest scratch will be visible. Matte finishes or all-black fixtures, on the other hand, are much easier to keep clean and don't leave fingerprints as readily.
Consider black or matte bathroom faucets, vanity handles, panels, shower heads, and more.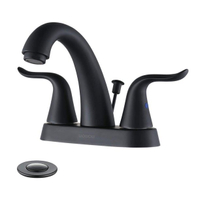 6. Pay attention to small details for a timeless look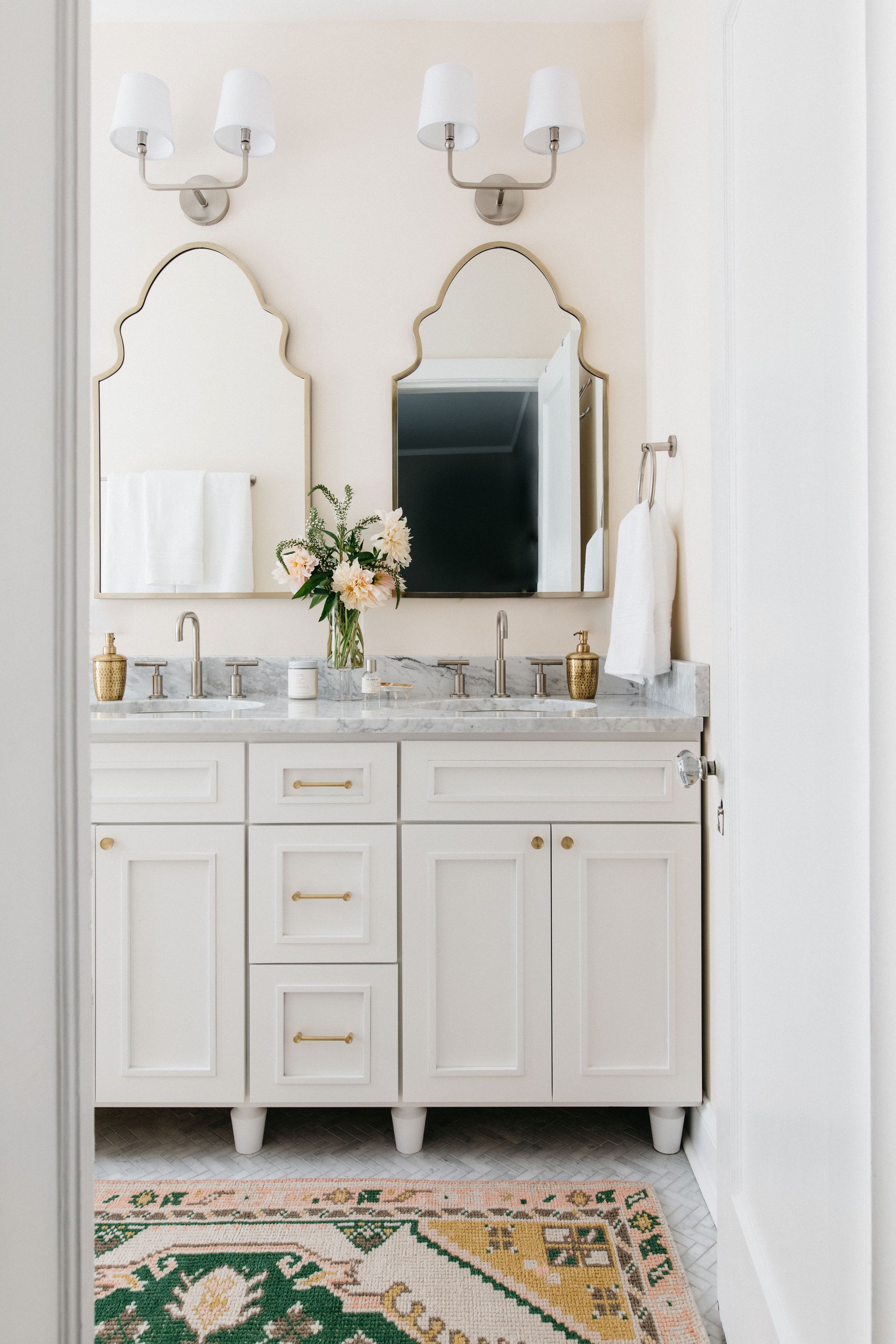 If you're wondering how to remodel a bathroom into one that looks stylish for years to come, do pay attention to the little details. They do not need to break the bank but add a charming touch to the room with their unexpected presence.
'I like to liven up the design with striking finishes, like adding an interestingly-shaped mirror, choosing unique hardware, or customizing vanity legs so it feels and looks more like high-end furniture,' says Sarah. 'These small details make the bathroom feel more intentional and designed rather than having a space that looks too plain or boring.'
For style leaders and design lovers.
Aditi Sharma Maheshwari is an architecture and design journalist with over 10 years of experience. She's worked at some of the leading media houses in India such as Elle Decor, Houzz and Architectural Digest (Condé Nast). Till recently, she was a freelance writer for publications such as Architectural Digest US, House Beautiful, Stir World, Beautiful Homes India among others. In her spare time, she volunteers at animal shelters and other rescue organizations.