5 things you shouldn't keep in your kitchen cabinets, according to decluttering experts
Decluttering pros reveal the things you should take out of cabinets for the best organized kitchen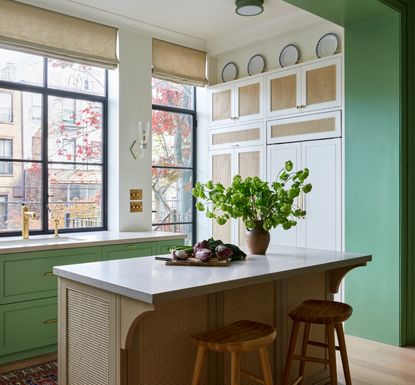 (Image credit: Kristen Francis)
The Livingetc Newsletter
For style leaders and design lovers.
Thank you for signing up to LivingEtc. You will receive a verification email shortly.
There was a problem. Please refresh the page and try again.
We are all guilty of shoving things in the kitchen cabinets and forgetting about them. Out of sight, out of mind, and all that. It isn't until you need to find something that these cupboards start to feel unbearable.
Serving platters piled high, precariously balanced plastic storage tubs, and a blender right in the corner. When it comes to how to organize a kitchen, it's easy to get overwhelmed by organizational projects. With so many miscellaneous items and vast cupboard space, it can be difficult to get started.
Does this sound like your kitchen? If so, take note, we gathered advice from professional organizers on the top things you shouldn't be storing in your cabinets for a clutter-free kitchen. Start with these 5 tips to get you started, quickly you'll discover the full potential of your kitchen.
1. Seasonal items
The first question you need to ask yourself when considering how to organize kitchen cabinets is, does that Christmas china really need to be in your cupboards all year round just to be brought out for one day of the year? The answer is no.
Seasonal serve ware and very specific tech that gets very occasional use needn't be kept at arms reach. Assess how much you use an item when determining if you need it in your cabinets.
'If you bake once a year for Christmas, the infrequently used baking items can be stored with your holiday decor,' says professional organizer Amanda Wiss from Urban Clarity. 'That way you'll know where to find it!'
The kitchen is all about functionality, keeping your most used items handy and in specific places to enhance your cooking experience. Removing some of the unnecessary items from your cabinets will revolutionize the way you are able to enjoy your kitchen.
2. Cleaning products
The foundation to a gorgeous, minimalist kitchen is in the cleaning, after all, nothing screams minimalism like a spotless surface. However, your cleaning products should not be stored in the cabinets they clean.
'Cleaning products can be toxic and should not be stored in kitchen cabinets,' says professional cleaner and organizer Jennifer Smith. 'Keep cleaning products in a locked cabinet or storage area that is out of reach of children and pets.'
For similar reasons medication and pet food should not be kept in the kitchen. While you may like to act like your pets are one of us and a valuable members of the family, their food should not be treated as equal. It can attract pests and alter the smell and taste of human food. 'Store pet food in a sealed container in a separate area of the home and medication in a cool, dry place away from heat and moisture,' says Jennifer.
3. Duplicate items
If you have a peanut butter obsession, or go through canned goods like there's no tomorrow, you might be tempted to get backups so you never fear running out. This can be sensible and economical but can quickly clutter your cabinets. This extends to non-food items as well.
'Look out for items you have duplicates of, including utensils,' says Jennifer, 'only keep the ones you use most in your kitchen.' Duplicate food items should also be stored elsewhere. There are many amazing pantry ideas out there but a cool dry raised spot in the garage also works for backup supplies.
When cleaning out a cabinet try to clear out anything you don't need. 'Always check expiry dates, broken or damaged items, and even things you haven't used in a while,' advises Jennifer. You'd be surprised how much space this clears up.
4. Electrical items
When you approach a big decluttering exercise it is easy to simply push large items into the cupboards and forget about them. You will have a clutter-free counter top but once you open those doors it is a different story. Bulky infrequently used kitchen items, like that bread maker you've never used, are top on the list of things to get rid of for a minimalist kitchen.
If you put your microwaves, toasters, and other appliances in the kitchen cabinets, you risk overheating or short-circuiting,' says professional declutterer Natherly Vieira 'It's best to store your electronics in a separate pantry space and place them on the counter when using them.'
Although it is all very well putting your appliances in other locations and dragging them out when you need them, it's just not practical for some things. 'You always want to keep the things you use the most in the most convenient and easy to get to places,' says organizer Mary Jo Contello. If you use a blender for a smoothie every morning, keep it out. Functionality is the key to creating your perfect kitchen.
5. Plastic containers
We all have that kitchen cabinet filled with plastic containers, but be realistic about what you need. 'Typically, container storage is always a struggle,' says Mary Jo. 'I would advise that you review them monthly.'
'If the lid ran off with one of your socks from the washing machine, cut your ties and toss anything you do not have pairs for,' she jokes, 'and if you realize you aren't using a particular size, store it in a less convenient area, higher shelves or in the back.' They're the perfect thing to store in high kitchen cabinets if you don't need them day to day.
Instead of piling boxes precariously in your cupboards try to stack them in a designated box. Yes, a box for your boxes. 'I like to store all my containers in a clear plastic bin with a lid,' says Natherly, 'this keeps the cabinets neat and tidy, plus it makes it easier to find what you're looking for.'
That means no more shoving containers in, closing the door, and hoping for the best.
3 tips for decluttering your cabinets
1. Take a photo
This is possibly the simplest tip to help you with decluttering. Who knew taking a picture could change your perspective so much. We have tried it, it really does help focus your organizing.
'Take a photo of your kitchen and you'll look at it with different eyes!' says Amanda from Urban Clarity. 'You'll be able to more easily see what sticks out as clutter, or seems out of place. Is it time to reduce your cookbook stash because you always look up recipes online? There are likely items that no longer support you, so you can let them go.'
2. The "move out" technique
This technique has revolutionized the way we declutter. The "move out" method makes the process so quick and effective that you will have the kitchen looking brand new in a few hours.
'Imagine that you're moving - would you be excited to unpack those chipped plates in your new home? Perhaps it's time for an upgrade?' says Amanda. Quickly you will have a better picture of what you are and are not using.
3. Give everything a home
This tip is essential if you want to maintain a tidy and organized kitchen. Once you have decluttered, everything remaining must have a designated place. If not, it will end up floating and will slowly unravel all your hard work.
This will also help you to sort items into categories, prioritizing what you need and where is the logical place for them. Having the spices by the hob for example. This will help to create a seamless kitchen experience whilst being visually appealing.
For style leaders and design lovers.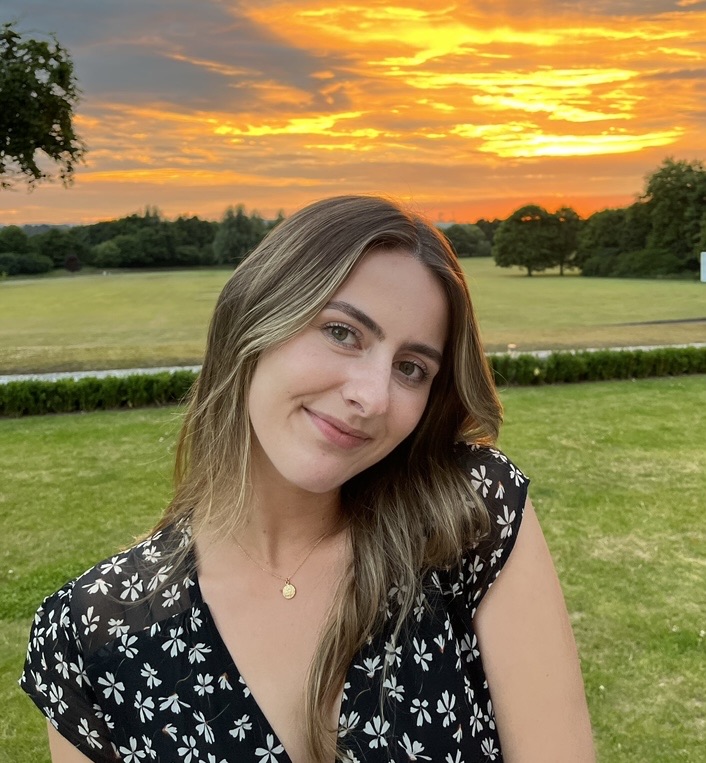 Amy recently completed an MA in Magazine Journalism at City, University of London, with experience writing for Women's lifestyle publications across arts, culture, and beauty. She has a particular love for the minimalist aesthetic mixed with mid-century furniture, especially combining unique vintage finds with more modern pieces. Her previous work in luxury jewellery has given her a keen eye for beautiful things and clever design, that plays into her love of interiors. As a result, Amy will often be heard justifying homeware purchases as 'an investment', wise words to live by.