9 things you definitely own too many of, according to professional organizers - 'you should declutter them!'
There are some items we all tend to keep in our homes, but designers say they're just cluttering our homes for no reason. Are you guilty of any on the list?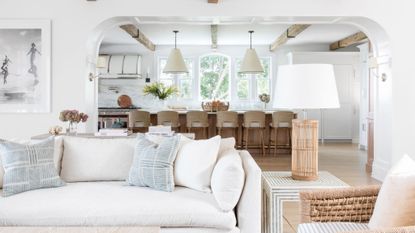 (Image credit: Raquel Langworthy. Design: Christina Kim Interior Design)
Our homes gather a large amount of stuff throughout the years, especially if we've been in the same property for a while. We tend to keep bringing things in, putting stuff in cupboards, in storage bins, and on surfaces, but rarely take anything out, am I right? Decluttering is probably on our list of things to do very soon, but we dread the thought of starting because we anticipate not being able to believe how much we actually managed to fit into every nook and cranny of our homes.
But before we get spooked by the thought of a Marie Kondo-style decluttering session, we can start small, to get some practice in before we tackle the big stuff. Small but mighty, there are a lot of these apparently harmless things that designers and professional organizers alike agree that we own way, way too many of. You can start here. Go through the list, and get rid of those items that are in your home. I'd be astonished if you weren't guilty of any, and I promise, once you're done, you'll feel so much better and motivated to carry on decluttering and start on your journey towards achieving calm and organized minimalism at home.
1. Office supplies
Organizing expert and minimalist Shira Gill surprised me when she said this. I felt seen, and I thought I was the only one who did this but it seems she sees this in a lot of people's homes, and not just in their home offices.
'Office supplies. A large amount of pens and pencils, eight pairs of scissors, and sharpies and highlighters… and most of us are just working digitally anyway so I think most office supplies have become somewhat useless, but in the average home there are drawers heaping with them,' she says. And in the same breath I just emptied a drawer full in the waste bin.
2. Threadbare towels
I dodged this bullet but it seems it's a very common item that people tend to store too many of. Cathy Dean, Founder and CEO of Studio Dean explains: 'They have a life span. Just as your clothes get worn out, so do these high-use items. If they are thread-bare, stained or otherwise past their best then don't simply pop them in a cupboard just in case - that just takes up space in your home and life. Donate them to your nearest rescue center and let them live on there whilst you enjoy something a little more plush.'
Also, make sure you try this amazing towel-folding trick to save space and have your cupboards looking neat.
3. Throw pillows
Dean warns us about this sneaky item that is so easy to just keep on adding to the pile, especially in the living room, because it's pretty, and we can't really say no to pretty… But beware of the throw pillow!
'We know they're jewellery for your beds and sofas but if they stop you sitting down then it's gone too far. Dress it, make it look beautiful but do not overload any of your furniture with pillows. Keep it simple and mix the proportions of these for interest,' Cathy explains. Pick your favorites (the ones you always place at the front of your styling, for instance), keep those, and donate the rest.
4. Gift supplies
This is another one Shira drew my attention to, and again I was guilty of it. It appears I'm one of many who love to stock up on gift-wrapping supplies. And no, I don't need them.
'Gift wrap, bags, tags, tissue paper, it's like people are running gift supplies stores from their homes,' says Shira and makes me see with my mind's eye my fully stocked cupboard that comes alive in an explosion of stuff falling all over the place every time I open it… not to use an item, but to add something in. I admit she has a point. Out they go!
5. Spare bedding
It might surprise you but you really only need a couple. 'It is amazing how many people hang on to spare bedding sets 'just in case'. It fills cupboards and takes up space; we bet if it does not match the bedroom decor, you never pop it on the bed anyway so why hang on to it?
You only need two sets of bedding per bed (three if you have young children) and no more. This gives plenty of time to have one on the bed and one in the wash plus one for any emergencies!' advises Cathy. As simple as that.
6. Mismatched mugs
'How many mismatched mugs are in your kitchen cupboard right now?' asks Cathy. 'Do you enjoy your cup of coffee from them or are they just there because they always have been? Everything in your home should be something you love, whether that's the aesthetic, a memory or the use of it making you love it. I bet there is the odd novelty mug lurking that does not achieve any of these. Say goodbye to those and make your daily coffee an enjoyable experience every day,' she advises.
7. Tea boxes
It surprised me to hear this but it seems people love to hold on to tea. 'Tea is another one which is funny because often I would ask my clients "Do you even drink tea?" and they'll say no but they'll have entire cabinets overflowing with boxes and boxes of tea, so that's a real common one,' Shira tells me. Make an inventory and keep only what you actually like and drink.
8. Random vases
Interior designer Kate Ballou tells me she sees too many random vases in people's homes. You don't need as many. 'Recycle the ones that come with flowers from the florist. Invest in a few statement vases in various shapes and heights so you always have the perfect one on hand when the unexpected gift arrives,' she says. Once you have a small but thoughtfully curated collection of vases, don't buy any more until you need to replace anything.
9. Piles of old magazines
Last but not least, it's time to recycle all of those magazines lying around your home and your reading nook. 'Who doesn't love a flick through a mag and a chill-out? But, once they have served their purpose it is time to recycle these, otherwise, you'll find clusters of them gathering dust for years to come,' warns Cathy. And now is a perfect time, what with Christmas upon us sooner than we'll realize, to make a list (and check it twice) of all these things you've been holding on to and just getting rid of them one by one, for a space that will feel that much better and ready to take on the holiday season.
Get rid of the clutter and invest in curated buys instead
Price: $175 (for one vase)
You don't need 20 vases. Invest in a small selection of carefully curated vases you love, and stick to those. You can use them as decorative items even without flowers in them.
Classic percale core sheet set
Price: from $139
Invest in 2-3 sets of quality bed sheets that match your decor and stick to those, using them on rotation. Neutral colors look best, and will work no matter your interior design.
The Livingetc newsletter is your shortcut to the now and the next in home design. Subscribe today to receive a stunning free 200-page book of the best homes from around the world.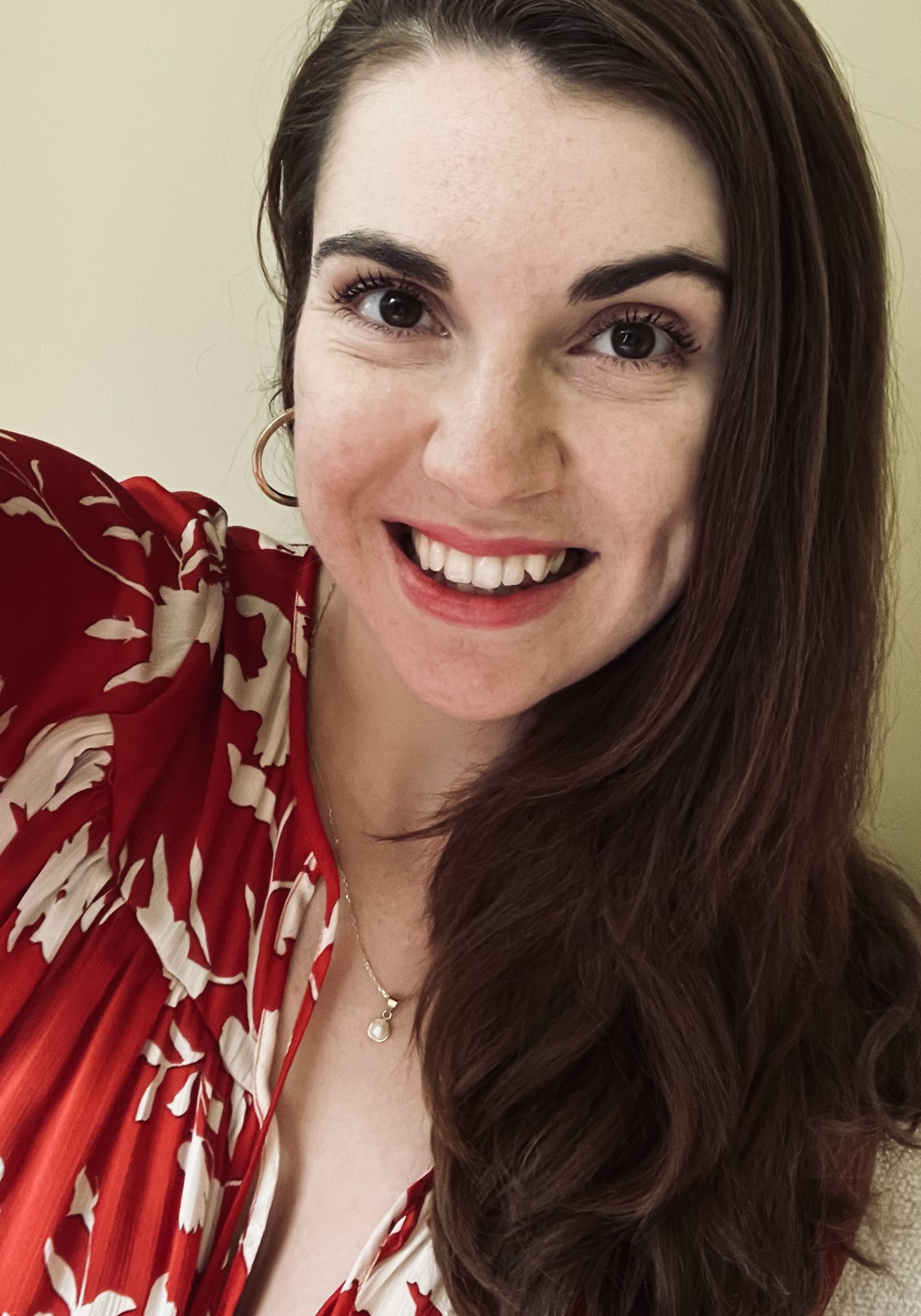 Raluca is Digital News Writer for Livingetc.com and passionate about all things interior and living beautifully. Coming from a background writing and styling shoots for fashion magazines such as Marie Claire Raluca's love for design started at a very young age when her family's favourite weekend activity was moving the furniture around the house 'for fun'. Always happiest in creative environments in her spare time she loves designing mindful spaces and doing colour consultations. She finds the best inspiration in art, nature, and the way we live, and thinks that a home should serve our mental and emotional wellbeing as well as our lifestyle.