9 ideas for a minimalist reading nook, for spaces where you can truly lose yourself in a good book
If you love a reading nook, I have just the right buys for you to keep your space cozy but visually quiet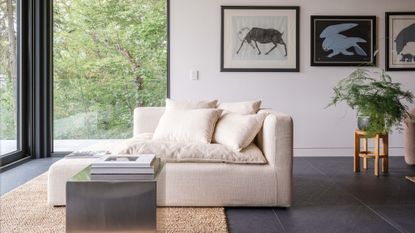 (Image credit: Ulysse Lemerise. Design: Mu Architecture)
The Livingetc Newsletter
For style leaders and design lovers.
Thank you for signing up to LivingEtc. You will receive a verification email shortly.
There was a problem. Please refresh the page and try again.
I love a reading nook, but not the busyness that comes with the usual assortment of piles of books in different colors, magazines, throws… It's a bit too much visual clutter for me to take in when I just want to relax with a book. The initial thinking when designing a reading corner is to create a mini-library space in your home, with your books handy, comfy seating, and good lighting. And I see the appeal for some. But what I find is that I always end up taking my book elsewhere. A different part of the house where I'm surrounded by fewer things, there's less for my eyes to get distracted by, and I can get into a focused state of mind to enjoy my reading.
This got me thinking. My reading nook defeats the purpose if I don't use it for actual reading, but saying that I admit I much prefer minimalism in interior design and I am declutter-obsessed. So I searched for inspiration and the best buys to create a reading corner that is cozy, comfy, and inviting, but streamlined and decluttered. Just as the minimalist in me would like it.
The 9 essential buys for the minimalist's reading nook
Here are the 9 things I will buy to style my reading corner, and I'm convinced I don't need more to feel comfy, chic, and luxurious.
1. The comfortable seating
If you make an investment in one item and one item only, let it be this. There is no point in a reading nook if your seat is uncomfortable. Think of what position you naturally sit in when you read - it doesn't have to be an armchair if you like to lie down, think about what works for you. Keep it minimalist, in a neutral color scheme and avoid patterns, but definitely go for texture to keep it interesting. However this is an item that you can make a statement with, so think outside the box when it comes to its shape.
Pacha Lounge Chair - Swivel Base
Price: from $3,999
As the main and most important element of the reading corner, the seating is your investment piece. This lounge chair will make you feel cocooned, the light off white in boucle looks beautiful, and the rounded, minimalist shape will keep the space feeling calm.
2. The bit of storage
Yes, lots of storage is great, but the reality is also that the more storage ideas for small spaces you have available, the more you're tempted to keep items that you no longer use or like, just because you can. Having a different approach to what you keep means you only hold on to and surround yourself with objects you actually love and that bring you joy. If you don't really need to keep all the books you read, you can just pass them on for someone else to enjoy, and you'll only need a bit of stylish space to store and display what is on your immediate reading list.
Price: $183
In a minimalist space, where clutter is not an option, you just need a bit of storage for your current reading material, and this leather book / magazine holder will look stylish next to your seat.
3. The reading light
For the minimalist reading corner, the idea is to only go for the items you actually need. However, because they are less and will have space to 'breathe' and be noticed, you'll need to make sure they are beautiful standalone pieces, as they won't get lost amongst busy decor or visual clutter.
As such, make sure you select each item mindfully and chose what you love and will enjoy noticing every day. Think outside the box when it comes to your living room lighting. It needs to serve a functional purpose but that doesn't mean it needs to be a harsh, super-bright light. Go for a warm glow to your bulb and a soft shape to the light to create a serene space.
Nelson Cigar Lotus Floor Lamp
Price: from $556
This light will give off a warm glow, useful for reading late into the night, but also great for creating a relaxing atmosphere. The minimalist shape and soft fabric won't distract the eye, but blend in beautifully within the neutral scheme.
4. The minimalist coffee table
You'll need a place to put down a coffee mug, and a scented candle, or to rest your book. Keep the shape of your coffee table straightforward, and think of the material you choose. Beautifully simple light oak, stone, or marble are all natural materials that will be easy on the eye, grounding, and will create a calming feel to the space, so make for the best coffee tables for minimalist nooks.
Malcolm Fiberstone Coffee Table
Price: $980
Your coffee table is a great opportunity to bring in a beautiful natural material, such as stone. The weight will give a grounding feel to the space. Keep the shape rounded for a softer look.
5. The touch of nature
If there's one decorative item minimalists love, it's plants. When in doubt, you can't go wrong with a plant. Not only will it bring that touch of color that stands out in a subtle way, but it's also good for oxygen release and creates a relaxing atmosphere.
Price: $16.99
This is your pop of color that is easy on the eye, relaxing, and a beautiful decorative item. Put it on your coffee table, on the floor, or on top of a stack of thick books.
6. The sculptural accessory
As much as I am a minimalist, I won't go completely purist and have no accessories whatsoever. It's more about choosing less, but more mindfully. One decorative object or carefully considered piece of coffee table decor that you love, such as a smoked glass vase, a small sculpture, or a cherished artwork, for you to notice when you step into your space will put you in a more positive state of mind and help you unwind quicker, letting all that reading soak in.
Price: $108
I love the multifunctionality of this object. It's beautiful as a decorative piece, the different colored marble adds interest and texture to the design scheme, and it's a fun, mindful activity as well when you need to rest your eyes from reading.
7. The scented candle
We know that a successful interior that brings joy engages all the senses. The best designers have been saying this for years, and it's no coincidence that the most comfortable hotels, and the most luxurious shops, all have their own scent. Through scent, we trigger our brain either in a positive or negative way and so in a reading nook where you want to feel relaxed, calm, and focused, choosing one of the best candles with a relaxing scent you love can help set that tone.
Glass Jar Candle Cashmere Jasmine
Price: $16.99
Go for a subtle scented candle or reed diffuser that puts you in a relaxed mood. A simple glass or ceramic holder fits best in a minimalist design scheme.
8. The cashmere throw
I say cashmere on purpose. When it comes to creating comfort while keeping a minimalist approach details matter. Materials and textures matter. One would invest in quality, not quantity. If you only have one throw that you use to keep your space as clutter-free as possible, make it a luxurious one, that does the job, feels, and looks great.
Luxe Cashmere Throw Blanket
Price: $598
This soft cashmere throw will keep you warm and will feel comfortable against the skin. Used as an extra accessory to the space it will add a subtle layer to your streamlined design scheme.
9. The soft rug
Going back to engaging all the senses, the tactile sense is just as important as what we see, and what scent we smell. With less visual clutter for your eyes and brain to get distracted by, you will naturally engage your senses in a more focused way.
You will notice the feel of fabrics on your skin, so when you put your feet down and step into the reading nook area, pick the best rug to create a mood. Again, play with texture here, as opposed to patterns or colors to keep that minimalist, streamlined look.
For style leaders and design lovers.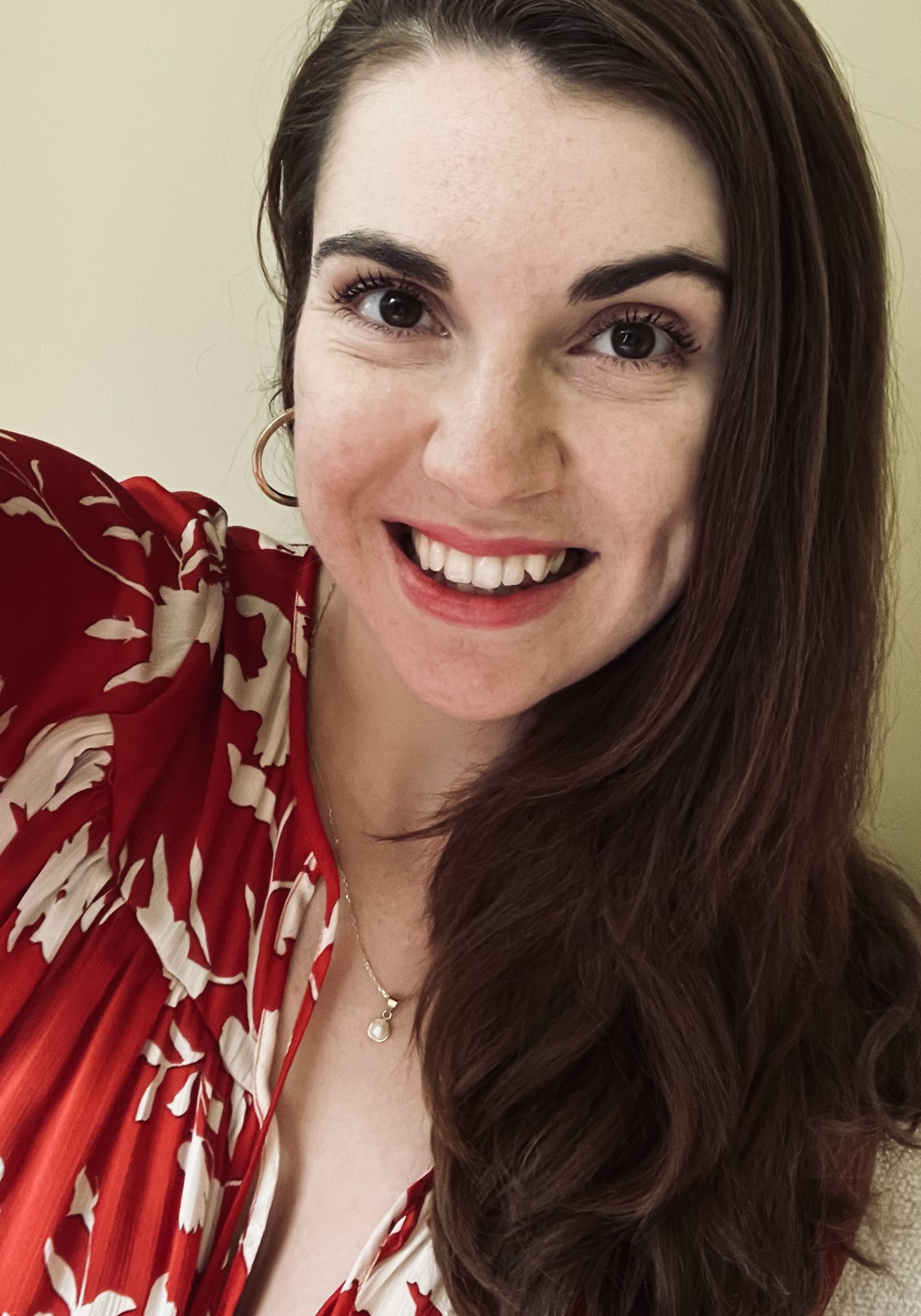 Raluca is Digital News Writer for Livingetc.com and passionate about all things interior and living beautifully. Coming from a background writing and styling shoots for fashion magazines such as Marie Claire Raluca's love for design started at a very young age when her family's favourite weekend activity was moving the furniture around the house 'for fun'. Always happiest in creative environments in her spare time she loves designing mindful spaces and doing colour consultations. She finds the best inspiration in art, nature, and the way we live, and thinks that a home should serve our mental and emotional wellbeing as well as our lifestyle.