5 ways to make your home look better in minutes - hacks professional stagers love
Check out the easy steps professional stagers take to instantly make a home look better put-together and more expensive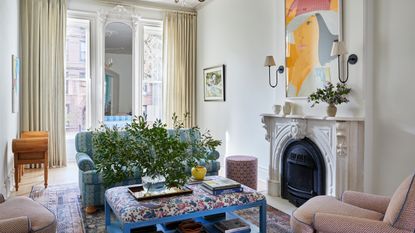 (Image credit: Wovn Home / photographer: Kirsten Francis)
The Livingetc Newsletter
For style leaders and design lovers.
Thank you for signing up to LivingEtc. You will receive a verification email shortly.
There was a problem. Please refresh the page and try again.
Professional stagers are used to make a home look its best – to look lived in, but inspirationally so. Their services are used for interior shoots, but also in real estate - to make a home more sellable whether for the listing or for when prospective buyers come to look around. It's about selling the lifestyle that a house could afford you.
They have the quick transformation down to fine art and use specific techniques to elevate any space into the most expensive and sellable version of itself.
This process, unlike interior design, is a short process, but the secrets they use to make a home look better and feel more atmospheric is something we can all make use of. These are the top tricks they always use.
1. Remove clutter
Unsurprisingly the easiest way to make your home look polished and refined is to remove everything currently cluttering your space. Clutter takes away from the overall vision of the space, making it feel unintentional and overwhelming. Which is certainly not what you want when selling a home, but we thing it is just as important for when you are living there.
'The number one thing we try to clear out is clutter. If there's too much clutter, all prospective buyers will see is the clutter,' says founder of home staging company Urban Staging, Amanda Wiss. 'When the clutter is cleared away, buyers can see the space and start to imagine how their life might fit into it.'
Decluttering can be a daunting task but there are techniques to help you do it in the most efficient way, such as the move out method. When staging a home for a sale personal items such as family photos, would be removed to entice prospective buyers, we aren't suggesting you make you house feel completely unlived in. However, try to clear surfaces and floor space to make the whole space feel more intentional. It will instantly make your home feel more elegant.
2. Natural light
'Natural light is always a selling point, so let it in: Pull up blinds, open curtains, take down heavy drapes,' advises Amanda. If you are lucky enough to have beautiful natural light and sash windows, show them off. Even better if you have a trendy modern window treatment to complement them. Not only are the windows and natural light themselves great selling points they will enhance the rest of your room as well. Every color and texture in your home will be upgraded by good lighting, and it is something everyone will notice when they enter your home.
'Make sure windows are unobstructed,' says Amanda, 'draw back the curtains, roll up the blinds, and clear off the window sills. Then clean those windows until they sparkle. We always bring in window cleaner as our final step in a staging. Bright clean windows and a ton of natural light go a long way to to making a property feel livable.'
3. Know your focal points
Whether you are selling your home, or just want it to feel more design-led, it is important to know what your assets are. What is the selling point of your room, it could be a beautiful fireplace, a modern curved sofa, or contemporary wall paneling, whatever it is make it your focal point.
'The first thing I notice is what bells and whistles already exist,' says Monica Breese,professional stager and founder of home staging and design firm The Designed Domicilio. 'I then make a list of all the features I need to replace in order to make the place truly shine. Some examples could be dated light fixtures, which I will remove and replace. Old kitchen hardware - I will again remove and replace.'
The first step to elevating any room is to decide what your stand-out features are. After decluttering this is the best place to start. 'Once I have determined what's great to enhance, what needs to be replaced, then I create a list of things I need to show those features off,' says Monica. If you decide your marble coffee table is the star of the show, look at coffee table decor ideas to help enhance it further.
4. Accessorize
By this point your home should already be feeling like a new place. Now comes the fun part, accessorizing. Think about your personal style, or the style of the the buyer you are trying to attract, and consider how you might emulate this in your accessories.
'The finishing touch is creating centerpieces and vignettes on surfaces. Dining tables, kitchen counters, credenzas, bookshelves, and coffee tables are all opportunities to create a "moment" with a group of items,' says Amanda. This is your chance to put your stamp on a room, and make it feel carefully designed.
'We like to combine books, decor, and flowering branches in vases. Like plants, books lend a space warmth, life, and personality. Small decor is a great way to bring in contrasting color and material, and to really put punctuation on whatever vibe you are creating for the room,' she says.
Depending on your personal style you may wish to keep this paired back with a few quality items in line with minimalism, or if bohemian flair is more your thing think of colorful rugs and pillows.
5. Make it feel like home
Finally, and possibly most importantly, you must make your space feel like home. Even if you are eager to wipe the slate clean for potential buyers it is important to remember they want to buy a place they can see can become a home.
Whilst both our professional stagers suggest decluttering they both highlighted the importance of adding in personality. That could be through personal accessories like books or posters, or simply having a well-loved blanket on the sofa.
'To make the home feel lived in add a chess game on the coffee table or put a puzzle partially together on a dining table,' says Monica. The key to elevating your home isn't about removing all traces of life, rather refining all the elements to upgrade your living experience to create a more peaceful and intentional space. Stay true to your style but keep these stager tips in the back of your mind, your home will look like it belongs on the page of a magazine in no time.
For style leaders and design lovers.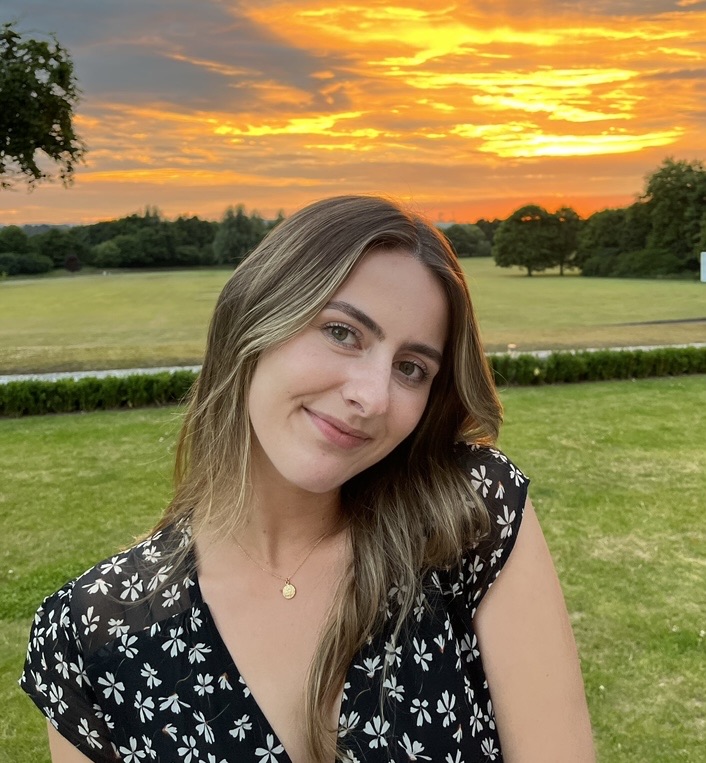 Amy recently completed an MA in Magazine Journalism at City, University of London, with experience writing for Women's lifestyle publications across arts, culture, and beauty. She has a particular love for the minimalist aesthetic mixed with mid-century furniture, especially combining unique vintage finds with more modern pieces. Her previous work in luxury jewellery has given her a keen eye for beautiful things and clever design, that plays into her love of interiors. As a result, Amy will often be heard justifying homeware purchases as 'an investment', wise words to live by.