Should I have books on display? Why designers and Feng Shui experts want you to rethink your shelves
There's a reason why some interior designers and Feng Shui practitioners suggest their clients pare back their bookshelves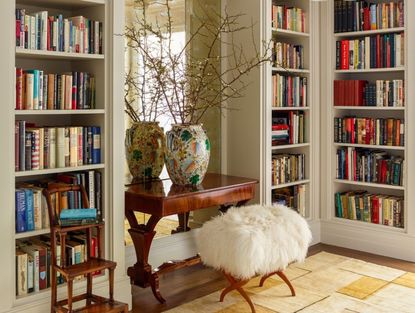 (Image credit: Mendelson Group, photo: Eric Piasecki)
The Livingetc Newsletter
For style leaders and design lovers.
Thank you for signing up to LivingEtc. You will receive a verification email shortly.
There was a problem. Please refresh the page and try again.
Most homes will have a bookcase somewhere. After reading a great book comes the question, what now? A two-fold question: What do I do with my time after such a compelling story, and what do I do with the physical book? For many of us, this just means finding an empty space on an already overcrowded bookshelf.
You might have found yourself drawn in by the trend of styling your books backwards, or even color coordination however, many Feng Shui and design experts, argue that having all your books on display is the wrong thing to do entirely.
Whether you are an avid bookworm or not, you probably have a book collection of sorts. We discover the right and wrong way to store our books after reading them, according to modern interior design and the best living room Feng Shui advice. Spoiler: Bookshelves are not the way to do it.
What does Feng Shui have to say?
Feng Shui offers advice on how to best restore harmony to your home, making it a useful source to consult when considering the placement of items. You might have thought your bookcase to be an inoffensive addition to your living space, but it might be disrupting the flow of energy in your home.
'I would advise against displaying all your books,' says Feng Shui professional Gary Hawkes, 'unless you have a library. Each book contains a huge amount of information and therefore is very stimulating and cluttering on mass.'
A large book collection can clutter a room, which Feng Shui always advises against as it acts as an obstruction to the flow of chi life-force energy that needs to be able to circulate easily and smoothly throughout the home.
'Generally speaking, we want to avoid too much clutter,' says modern Feng Shui consultant, Esmeralda Salinas of Luna Healing Arts. 'If the amount of books teeters on clutter, then I would suggest being mindful of which books are kept out that you see all the time and ensure the titles won't trigger any negative thoughts.'
Do they take away from the design of your room?
The argument for not displaying all your books is not only down to Feng Shui, but also has a design element. Interior designers are divided on this question but do offer up some interesting things to consider.

'Since the book covers have different colors and sizes, all of them exposed
might take a lot away from the overall aesthetic or the color scheme of a
space,' says Simran Kaur, founder of interior design blog Room You Love.
However, if your aesthetic favors a modern farmhouse feel then displaying books would complement that. Books add variety, color, and texture to a space, that when used wisely can be a valuable tool. We love books as a coffee table decor idea for example.
Bookcases have a certain level of charm and give off a cozy and comforting vibe. If this is your style then you should definitely display all your books especially if you are interested in creating a reading nook.
Are bookcases outdated?
For many, the thought of a bookcase draws our minds back to a very traditional design that we would now consider outdated. But design has come so far that contemporary solutions to store books could never be called outdated.
'Bookcases are not outdated so long as they contribute to the look of a space,' says Simran. 'And since the vintage accessories are bouncing back in trend, the bookcases are only finding their way into our interiors again and aren't going anywhere anytime soon!'
There are some great solutions out there to store your books. There truly is something for everyone. Whilst Feng Shui might suggest that you ditch the books we aren't quite ready to let go of our favorite reads. Instead, we will utilize book displays in a more intentional and modern way to suit our evolving needs.
For style leaders and design lovers.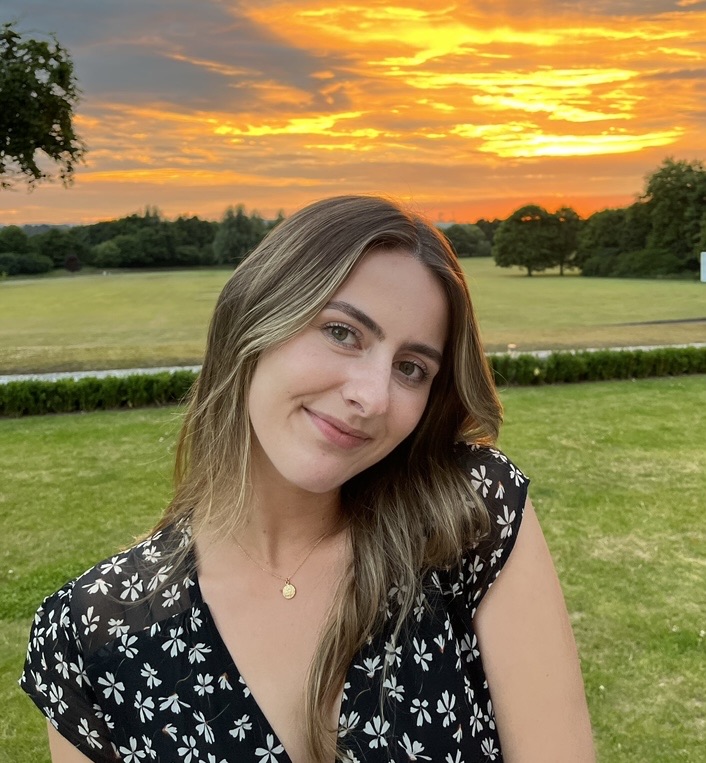 Amy recently completed an MA in Magazine Journalism at City, University of London, with experience writing for Women's lifestyle publications across arts, culture, and beauty. She has a particular love for the minimalist aesthetic mixed with mid-century furniture, especially combining unique vintage finds with more modern pieces. Her previous work in luxury jewellery has given her a keen eye for beautiful things and clever design, that plays into her love of interiors. As a result, Amy will often be heard justifying homeware purchases as 'an investment', wise words to live by.