5 plants that will date your front yard and what to plant instead for better curb appeal
To avoid a tired-looking exterior, experts say you should steer clear of these dated plants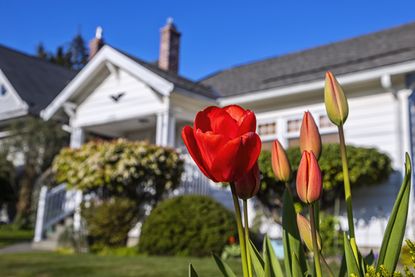 (Image credit: Getty)
The Livingetc Newsletter
For style leaders and design lovers.
Thank you for signing up to LivingEtc. You will receive a verification email shortly.
There was a problem. Please refresh the page and try again.
Just as the designs inside our homes go through trends, so do our landscaping ideas outdoors. Admittedly, garden trends tend to move a bit slower, and plants and flowers will always possess a timeless beauty that passing interior fads might not (we're looking at you, avocado bathrooms). Inevitably though, a lot of the plants your Grandma once adored just don't have the same appeal in 2023.
For a more modern planting scheme, you'll want to know which flowers, shrubs, and trees are likely to date your home. The problem is, besides some obvious contenders (like carnations), knowing which plants are in or out of style isn't easy unless you're an experienced gardening buff.
To help you decide what to plant in order to boost your property's curb appeal, we've enlisted the help of some expert gardeners who know a thing or two about how to master a modern garden. Here are the five plants they recommend steering clear of if you want to avoid a tired-looking exterior.
1. Hostas
Yes, they're one of the best shrubs for containers, but hostas really have had their heyday. 'Hostas have been the standard choice for shady gardens for quite some time, but their ubiquitous presence is losing appeal,' explains Lina Cowley, professional gardener and blogger at Trimmed Roots.
Instead, she suggests ferns. 'With a variety of sizes and shapes, ferns effortlessly create a lush and tropical atmosphere in your backyard,' she says. 'Their low-maintenance trait makes them a great fit for those whose schedules can't accommodate demanding garden care, too.'
Jennifer Hayman, a landscaper and owner of Jennifer Hayman Design Group, also agrees that hostas are past their prime. 'Instead of these shrubs, which can look dated (and lazy), why not try Carex, a shade tolerant, hardy ornamental grass,' she suggests. 'These sedges thrive in damp, shady locations but can also take some sun. They spread well but aren't invasive, and they require little maintenance.'
2. Magnolia tree
Now, we're certainly not saying that the magnolia isn't a beautiful ornamental tree. This tree produces some of the most impressive fragrant blooms, and its sight is always quite a spectacle, especially in spring. The only thing is, sightings of it are far from rare, meaning it can easily make your yard look tired and uniform.
'Instead of magnolias why not try the Flowering Dogwood which is very versatile flowering tree,' Jennifer suggests. 'The Cornus Controversa ("June Snow") is one of my favorites, with a rich green leaf that turns a gorgeous orange-yellow, red and even purple in the fall.'
The good news is, this tree's more unusual appearance is guaranteed to give your front yard a unique feel. As Jennifer goes on to explain: 'The growth habit of this dogwood tree reminds me of a Dr. Seuss storybook - a small profile tree stem with an oversized canopy, the branches and flowers creating an almost upside down umbrella-like appearance.'
3. Japanese Maple Tree
To introduce some color to your outdoor spaces, a Japanese Maple is a popular landscaping idea. One of the best trees to grow in pots, its bright red leaves offer a real point of visual interest in contrast to a sea of greenery. That said, it's now one of the most common porch decor ideas you'll see in almost any neighborhood.
'Instead of a red-leaf Japanese Maple which is in every garden, why not try one of the newest varieties like the Jack Frost Collection which is a hybrid of the Korean Maple and the Japanese Maple,' says Jennifer. 'My favourite is the Acer x pseudosieboldianum ("North Wind"). Hardy to zone 4, this is a great option for gardeners who have tricky winters but want the traditional Japanese Maple look in their garden.'
'The leaves emerge red in spring and change to green by summer with trickles of pink samaras,' she adds. 'The fall color is a spectacular orange-red and the leaves stay on much longer than other trees.'
4. Azaleas
A bushy pink azalea bordered by a white picket fence might be the epitome of suburbia, but we all know how quickly this sort of sight can age your home. 'The era of azaleas ruling the garden space is gradually fading away, courtesy of their widespread use and subsequent lack of uniqueness,' Lina says.
As a trendier alternative, she suggests hydrangeas. 'This simple, uncomplicated yet captivating shrub offers a fresh perspective for garden enthusiasts,' she says. 'With a vibrant color palette, these flowering plants not only make your garden more visually appealing but their low-maintenance nature also provides a breather, especially if you're not the most avid gardener.'
Jennifer's a fan of the flowering plant, too. 'The hydrangea is a classic, strong performer and there's one for every garden - sun or shade,' she notes. 'My favorite is the Hydrangea Macrophylla ("Wedding gown"). I love this variety for its low compact growth and it has an inner and outer ring with double lace cap flowers which provide a feeling of depth.' Just like azaleas, hydrangeas will be quite happy in pots, so they're suitable for container gardening too.
5. Boxwoods
Now, we love the convenience of a fast-growing hedge that's perfect for topiary, privacy screening, and landscaping bordering, but the boxwood has well and truly served its time. Probably the most common bush you'll find across people's gardens, it really does have an old-fashioned quality about it, no matter how it's styled.
'The boxwood is a plant that's been overused to the point of monotony,' says Lina. 'Traditionally utilized in hedges and topiaries, boxwoods have lost their charm.' So what does she think is the new champion of landscaping? According to her, it's ornamental grasses. 'Their variety in color and texture brings a unique touch to your outdoor space, and their minimal maintenance needs and ability to withstand drought make them an attractive choice for any homeowner.'
Grasses really do have a modern feel about them, their height and shape offering the kind of clean, elegant lines that have dominated contemporary design. We love the simplicity they offer, too. Not only are they one of the best ways to make a garden look fuller, but many varieties are perfect for dry gardens. They really are the ultimate all-rounder.
For style leaders and design lovers.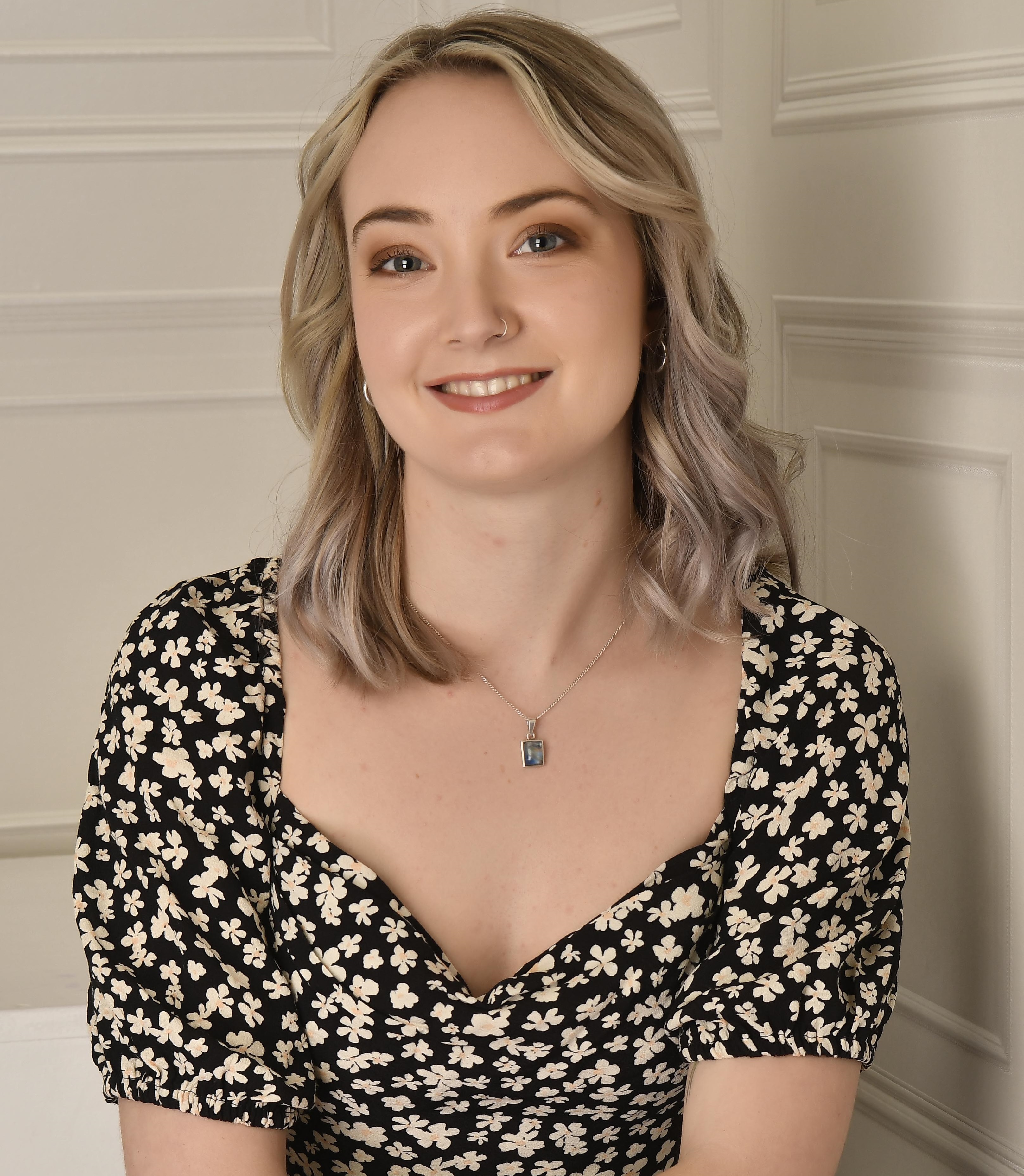 Lilith Hudson is the Staff Writer on Livingetc, and an expert at decoding trends and reporting on them as they happen. Writing news, features, and explainers for our digital platform, she's the go-to person for all the latest micro-trends, interior hacks, and color inspiration you need in your home. Lilith discovered a love for lifestyle journalism during her BA in English and Philosophy at the University of Nottingham where she spent more time writing for her student magazine than she did studying. After graduating, she decided to take things a step further and now holds an MA in Magazine Journalism from City, University of London, with previous experience at the Saturday Times Magazine, Evening Standard, DJ Mag, and The Simple Things Magazine. At weekends you'll find her renovating a tiny one-up, one-down annex next to her Dad's holiday cottage in the Derbyshire dales where she applies all the latest design ideas she's picked up through the week.