6 painting mistakes that are making your walls look 'dirtier' – and what you should be doing instead
The wrong colors and finishes could be contributing to your walls feeling grubby - here's how the pros pick paints to stop that happening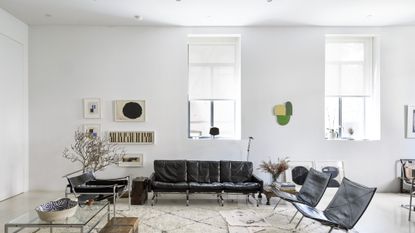 (Image credit: Matthew Williams)
There's nothing like a freshly painted room, but there may be some mistakes you're making when choosing paints that will contribute to your newly redecorated walls looking and feeling dirtier, sooner. Specific tones can make a space feel grubby, especially used in the wrong combinations, giving the walls a dull grey or dirty yellow tinge.
This is why, before you decide to embrace a paint idea for walls, it's worthwhile knowing how paint colors, their undertones and finishes can affect the look of your home. Here's the mistakes professional painters say you're making, and what to do instead.
1. Picking the wrong shade of white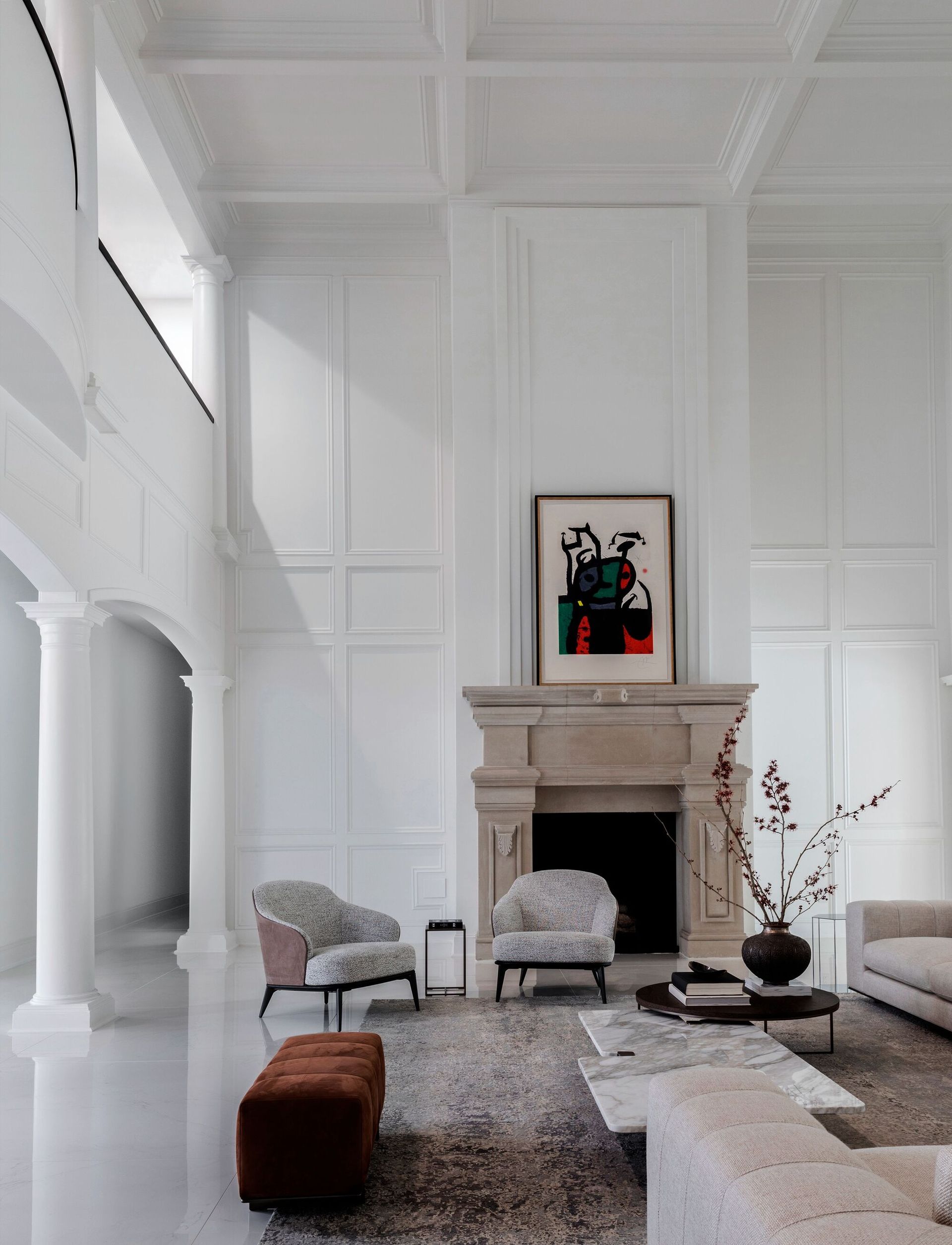 While you may have chosen the best white paint for interior walls, hoping that they will make your home look cleaner and more appealing, this practice doesn't always work out well. There are some whites that can make a room lifeless.
'Whites will show dirt and imperfections more quickly, and are more difficult to clean,' says Tila Lee, founder of Pretty In Paint School. 'However, if you are set on doing a white and want to make sure your room looks as clean as possible, make sure to choose the right white for your space. It's important to note that white plays off of the colors around it, so the hard surfaces (flooring, counters, etc) in your home are very influential on how your white will look. You will want to make sure you pick a white that matches the undertones of your home.'
'If you put a cool white in a home with very warm undertones, it is going to look very out of place,' says Tila. 'If you put a white with very little tint in it in a home with a lot of dark surfaces, it is going to look very stark and unlively. If your home has a lot of warm undertones, you will need something on the warmer side, which may have some yellow in it.'
'A lot of people come looking to me for a warmer white, with 'no yellow' undertones, which limits your selection quite a lot,' Tila adds. 'A hint of yellow may be what works best in your space. Don't base your assumption on the color chip alone; consider it as a part of the whole package of your home.'
2. Picking 'muddy' neutrals
While we all agree that decorating with neutrals is always easy, sometimes muted tones, especially the deep brown and taupe tones can make a space feel dirty or dingy.
'If minimizing stains is the goal, then mid-toned neutrals such as Sherwin Williams Agreeable Gray, which is a blend of grey and beige, are a good choice instead,' says Tina Nokes, owner of Five Star Painting of Loudon. 'Other good choices are Benjamin Moore Driftwood, a taupe, or Sherwin Williams Accessible Beige, a great muted tan color. Also, colors such as yellows, blues, and greens are great. Considerations for dirt, smudges, and stains are most needed in high-traffic areas such as the entry, stairwells, and hallways.'
3. Picking the wrong finish
Paint finishes go a long way in creating a specific look you wish. While a paint color may help add hues to a room, it's the finish that gives it the final punch, taking a room from dull to decorated.
'Flat and matte sheens show dirt more than satins and semi-gloss finishes,' says Tina. 'While flat and matte finishes touch up better, satin and semi-gloss sheens wash up the best.'
One thing to note about eggshells is that every manufacturer's eggshell is slightly different, 'so some may be shinier than others,' says Tila. 'Eggshell is generally used on walls as the level of shininess to paint has a direct impact on how well it wears over time. However, white walls are very prone to showing every imperfection not only in the paint application (make sure you hire a pro if you are doing white), but also any imperfection in the walls. This means that if your walls are a bit older, white walls may not be in your best interest.'
4. Painting baseboards in lighter colors
While looking for the best trim colors and baseboard hues, it's best to go for deeper tones. A standard white trim may need to be painted over and over again due to its visible scuff marks, but if you keep the walls white instead and choose a dark tone for baseboards, this will make the room feel cleaner and crisper.
'If choosing a lighter color to paint with, you need to make sure you choose one with a finish that is easier to clean, like glossy or satin,' says David Sutter, president of Five Star Painting. 'You can also paint the baseboards a darker color, as these oftentimes get dirtier quicker, and keep the light colors on the walls. For rooms that have a lot of traffic going through them, you can choose a darker color that hides dirt, stains, etc well. It will give you a sleek look while making your life easier by not having to clean the space as often as you would with a light color.'
5. Buying cheap paints
There's a possibility that your home may consistently look dirty, not because it is, but because of the quality of the paints you've chosen. If you're selecting low-quality paint, it can make walls, ceilings, etc. look drab and tired. Consider choosing paint brands and products that are of top-notch quality.
'The quality of paint is important because if you use a lower quality paint you may not be getting good coverage and that can lead to your space looking dirtier,' says David. 'High-quality paint affects the overall cleanliness of a space, but so do paint finishes.'
6. Not picking with natural light in mind
Another consideration is the light in the room, so choose the colors keeping that in mind.
'Areas that are shaded are less likely to show dirt and stains than areas that are in the light, such as a two-story entry with a stairwell where light fills the room and the walls are observable up close,' says Tina. In more shadowy areas, you can still consider a light tone or the top neutral paints but for ones that are in direct light, choose deeper colors.
3 paints and finishes that can make a home look cleaner
The Livingetc newsletter is your shortcut to the now and the next in home design. Subscribe today to receive a stunning free 200-page book of the best homes from around the world.
Aditi Sharma Maheshwari is an architecture and design journalist with over 10 years of experience. She's worked at some of the leading media houses in India such as Elle Decor, Houzz and Architectural Digest (Condé Nast). Till recently, she was a freelance writer for publications such as Architectural Digest US, House Beautiful, Stir World, Beautiful Homes India among others. In her spare time, she volunteers at animal shelters and other rescue organizations.